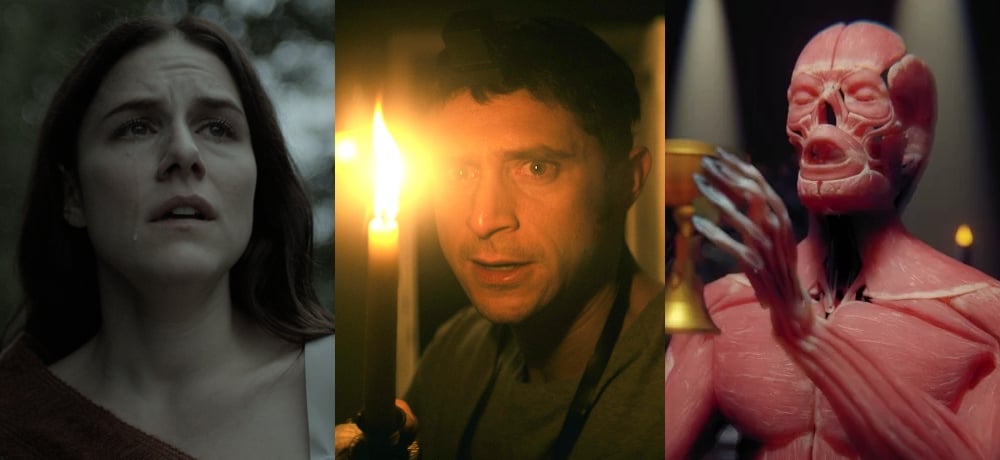 Happy February, everyone! We're officially in a new month as of today, which means we have a bunch of new digital and VOD releases to look forward to over the next few weeks. So, if you're looking to escape those wintry temperatures outside and beat the doldrums that often come along this time of year, perhaps some great horror and sci-fi entertainment will help to keep you busy this month.
Check out February's digital genre releases below and happy streaming! 
A Ghost Waits (ARROW) - Exclusively on ARROW February 1st
Tasked with renovating a neglected rental home, handyman Jack quickly finds out why the tenants keep leaving in droves - this house is haunted. The ghost in question is Muriel, herself employed from beyond the veil to keep the home vacant. Against the odds, Jack and Muriel find they have a lot in common… pulse notwithstanding. Having found a kindred spirit in an otherwise lonely existence, they must fight for their newfound affection as pressure mounts for them each to fulfill their "cross-purposes". 
4x4 (Red Hound Films) - February 2nd
When petty thief Ciro (Peter Lanzani) tries to rob an ordinary-looking car, he finds out that his target is actually a high-tech machine - one that's determined to trap him inside unless he can find a way to escape. To make matters worse, someone on the outside is in control of the car, and they seem to have a plan.
Hellkat (Uncork'd Entertainment) - February 2nd
Katrina is a washed-up MMA fighter who must come back to the ring and fight in a tournament to save her son's life. But the tournament is in hell, and she will have to fight her way past man, beasts, and the demons that haunt her from within.
A Nightmare Wakes (Shudder) - Exclusively on Shudder February 4th
While composing her famous novel Frankenstein, Mary Shelley (Alix Wilton Regan, The Wife) descends into an opium-fueled fever dream while carrying on a torrid love affair with Percy Shelley (Giullian Yao Gioiello, Scream: The TV Series, Marvel's Iron Fist). As she writes, the characters of her novel come to life and begin to plague the relationships with those closest to her as the shadow of her monster threatens to overcome her.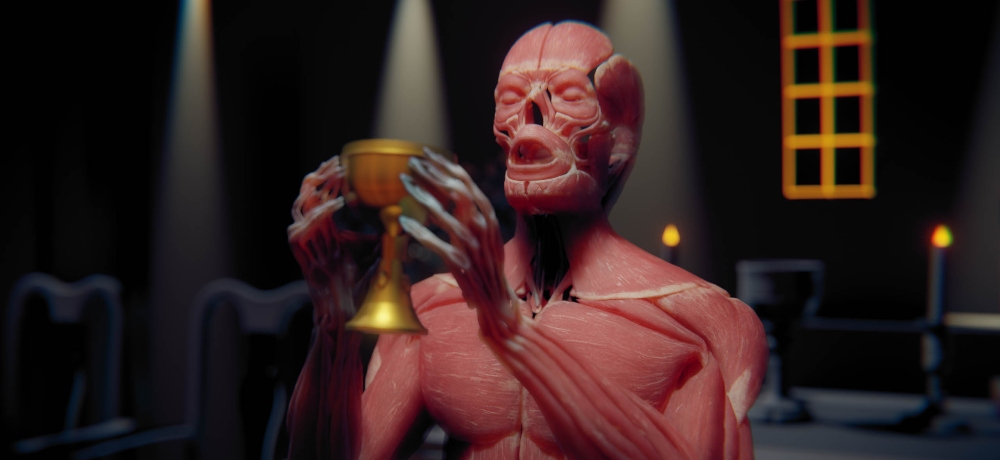 A Glitch in the Matrix (Magnolia Films) - February 5th
What if we are living in a simulation, and the world as we know it is not real? To tackle this mind-bending idea, acclaimed filmmaker Rodney Ascher (ROOM 237, THE NIGHTMARE) uses a noted speech from Philip K. Dick to dive down the rabbit hole of science, philosophy, and conspiracy theory. Leaving no stone unturned in exploring the unprovable, the film uses contemporary cultural touchstones like THE MATRIX, interviews with real people shrouded in digital avatars, and a wide array of voices, expert and amateur alike. If simulation theory is not science fiction but fact, and life is a video game being played by some unknowable entity, then who are we, really? A GLITCH IN THE MATRIX attempts to find out.
The Reckoning (RLJE Films/Shudder) - February 5th
After losing her husband during the Great Plague, Grace Haverstock (Charlotte Kirk) is unjustly accused of being a witch and placed in the custody of England's most ruthless witch-hunter, Judge Moorcroft (Sean Pertwee). Forced to endure physical and emotional torture while steadfastly maintaining her innocence, Grace must face her own inner demons as the Devil himself starts to work his way into her mind.
Reunion (Dark Sky Films) - February 5th
A pregnant woman returns to her recently deceased grandparents' old family home to spend time with her estranged mother. What begins as a tenuous reunion slowly turns terrifying.
The Wanting Mare (Gravitas Ventures) - February 5th
In the world of Anmaere, north of the city of Whithren, wild horses run through the moorlands and up the coast. These horses are the city's most valuable export and, as a result, are hunted, trapped, sold, and shipped across the sea once a year. For those in Whithren, this trade passage creates lucrative and exciting possibilities: the chance to escape their constantly sweltering city and escape to the Western continent of Levithen, or simply to begin again.
Meanwhile, in a small house just north of the city, a young woman dies in childbirth. Her last words are an attempt to tell her daughter of the life she'll have and her inheritance of a recurring dream that must be kept secret -- for it contains the memories of another age long before us, one where magic and myth were alive in the world.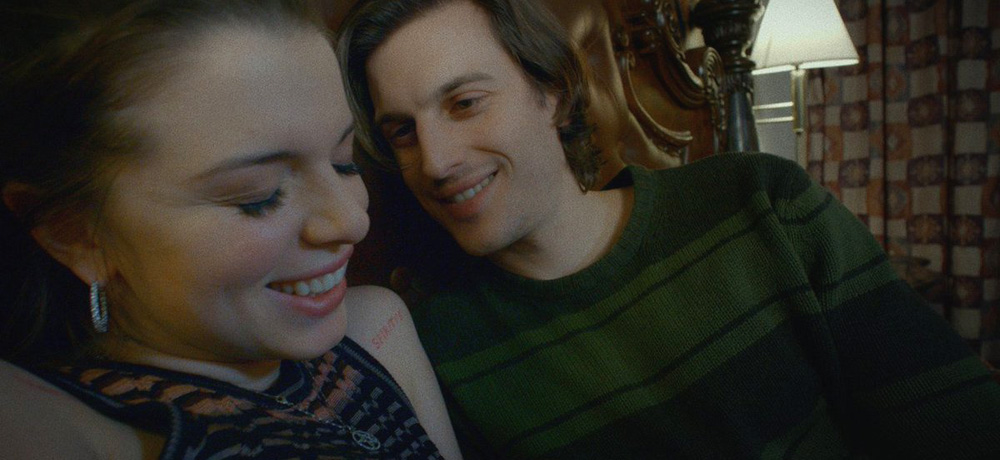 PVT Chat (Dark Star Pictures) - February 9th
Jack is a lonely internet gambler living in New York City. He quickly becomes fixated on Scarlet - a cam girl from San Francisco. As Jack learns more about Scarlet, he discovers her unrealized talent as a painter and begins to fall hard for her. His obsession reaches a boiling point when fantasy materializes in reality and Jack sees Scarlet on a rainy street in NYC Chinatown. While Scarlet is clearly hiding her whole truth, milking Jack's wallet in the process, she also seems to develop genuine feelings for him. Jack has to find out - is their emotional connection real or is he just being taken for a ride?
Sacrifice (Epic Pictures) - February 9th
New Yorker Isaac and his pregnant wife return to a remote Norwegian village of his birth to claim an unexpected inheritance. Here they find themselves caught in a nightmare as an ancient evil awakens to claim a birthright of its own.
Sator (1091 Pictures) - February 9th
Secluded in a desolate forest home to little more than the decaying remnants of the past, a broken family is further torn apart by a mysterious death. Adam, guided by a pervasive sense of dread, hunts for answers only to learn that they are not alone; an insidious presence by the name of Sator has been observing his family, subtly influencing all of them for years in an attempt to claim them.
X (Cinedigm) - February 9th
Armed only with masquerade masks and invitations, guests arrive at a seaside estate for a charity ball hosted by a mysterious foundation. With identities hidden from their fellow party goers, they partake in the sinfully seductive surroundings with their charming host Christian (Hope Raymond), known as X. The monthly masked debauchery is all fun and games until the arrival of an unexpected guest from Christian's past, who threatens to bring to light her darkest secret.  And when a voyeuristic video reveals a violent crime, Christian must decide if the truth is worth exposing the world she has created. 
After Midnight (Shudder) - Exclusively on Shudder February 11th
Ten years into his small-town, storybook romance with Abby (Brea Grant, Lucky), Hank (Jeremy Gardner, The Battery) suddenly wakes up to an empty home. With nothing but a cryptic note to explain why she left, Hank's charmed life begins to fall apart. To make matters worse, Abby's disappearance seems to trigger the arrival of a ferocious creature that crawls out of the old grove on the edge of his property.
Fear of Rain (Lionsgate) - February 12th
For teenager Rain Burroughs (Madison Iseman), a diagnosis with schizophrenia means that every day is a struggle as she tries to figure out which of the disturbing images, harrowing voices, and traumatic feelings she experiences are real and which are all in her mind. But when Rain insists against her parents' (Katherine Heigl and Harry Connick, Jr.) advice that the shadows and cries from her neighbor's attic are hiding a dark secret, she enlists help from Caleb (Israel Broussard), the charmingly awkward new boy at school – who himself may not be real. Written and directed by Castille Landon (After We Fell , After Ever Happy ), FEAR OF RAIN is a terrifying thriller that takes you inside Rain's mind as she confronts the frightening hallucinations of her imagination to determine whether there is real horror hiding right next door.
Into the Dark: Tentacles (Hulu/Blumhouse) - Exclusively on Hulu February 12th
TENTACLES is a psychosexual horror-thriller about a young Los Angeles couple Tara (Dana Drori) and Sam (Casey Deidrick) who fall head over heels into a new romance, entwining their lives — until their intimacy transforms into something terrifying.
Joe Bob Put a Spell on You (Shudder) - Exclusively on Shudder February 12th at 9 pm EST
Love is in the air for the first-ever Last Drive-In Valentine's Day special! Joe Bob Briggs hosts a double feature of two unusual films about the power (and horror) of love. Dim the lights, pour a glass of bubbly—Dom Perignon or Lone Star, your choice—and join us on the Shudder TV feed for the live premiere Friday, February 12, or watch on demand beginning Sunday, February 14.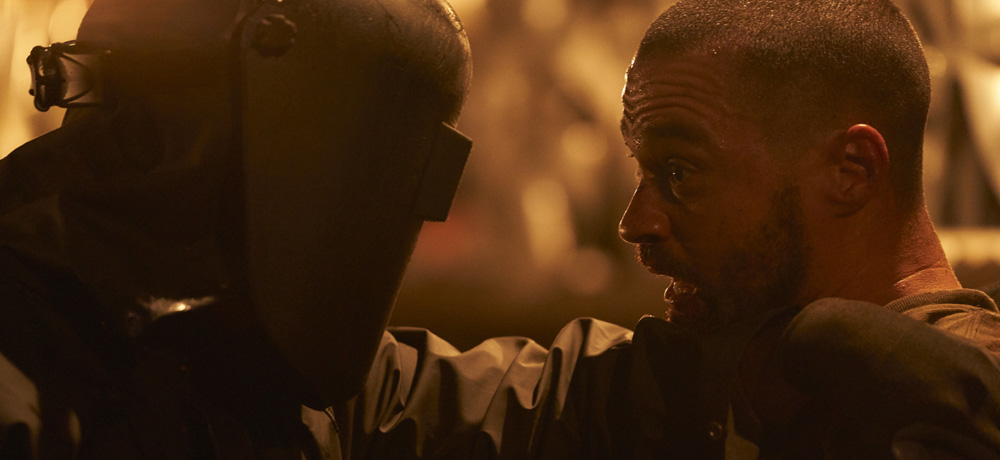 Random Acts of Violence (RLJE Films) - February 16th
Comic book creator Todd Walkley, his wife, assistant and best friend, are heading to NYC Comic Con when bad things start to happen—people start getting killed. It soon becomes clear that a crazed fan is using his "SLASHERMAN" comic as inspiration for the killings. And as the bodies pile up, and Todd's friends become victims themselves, he is forced to face the killer and put an end to his notorious comic once and for all.
Shook (Shudder) - Exclusively on Shudder February 18th
When Mia, a social media star, becomes the target of an online terror campaign, she has to solve a series of tests to prevent people she cares about from getting murdered. But is it real? Or is it just a game at her expense? Starring Daisye Tutor (Guest House), Emily Goss (Snapshots), Nicola Posener (The Bold and the Beautiful), Octavius J. Johnson (Sleepless), Stephanie Simbari (Here and Now) and Grant Rosenmeyer (Crazy Ex-Girlfriend).
The Sinners (Brainstorm Media) - February 19th
Seven schoolgirls, part of a clique dubbed The Sins, become the lethal target of an unknown killer after a harmless prank goes horribly wrong.
Scooby-Doo! The Sword and the Scoob (Warner Bros. Home Entertainment) - February 23rd
Scooby-Doo and the gang journey back in time to help King Arthur save his throne from an evil sorceress.
The Dark and the Wicked (Shudder) - Exclusively on Shudder February 25th
On a secluded farm, a man is bedridden and fighting through his final breaths while his wife (Julie Oliver-Touchstone, Preacher) slowly succumbs to overwhelming grief. Siblings Louise (Marin Ireland, Hell or High Water) and Michael (Michael Abbott Jr., The Death of Dick Long) return home to help, but it doesn't take long for them to see that something's wrong with mom—something more than her heavy sorrow. Gradually, they begin to suffer a darkness similar to their mother's, marked by waking nightmares and a growing sense that an evil entity is taking over their family. Directed by Bryan Bertino (The Strangers).
The Vigil (IFC Midnight) - February 26th
Steeped in ancient Jewish lore and demonology, THE VIGIL is a supernatural horror film set over the course of a single evening in Brooklyn's Hasidic Borough Park neighborhood. Low on funds and having recently left his insular religious community, Yakov (Dave Davis) reluctantly accepts an offer from his former rabbi and confidante (Menashe Lustig) to take on the responsibility of an overnight "shomer," fulfilling the Jewish practice of watching over the body of a deceased community member. Shortly after arriving at the recently departed's dilapidated house to sit the vigil, Yakov begins to realize that something is very, very wrong.