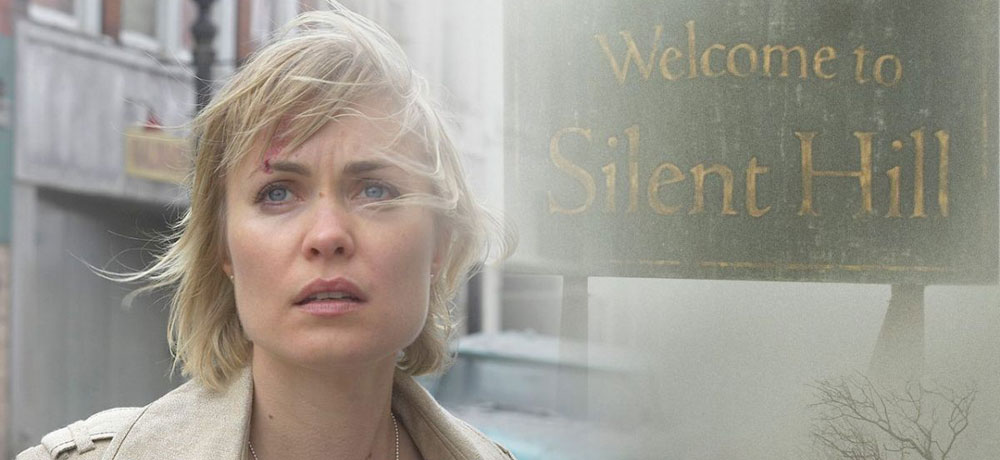 Hello, dear readers! As we head into another weekend, I thought I'd put together a list of movies that are currently streaming across a variety of platforms—Shudder, Netflix, Hulu, Tubi TV, Vudu, Crackle, Pluto TV, Amazon Prime, and YouTube—that celebrate some of the most fierce and fearsome female characters of both the horror and sci-fi genres. Whether you'd consider them heroes or villains, without a doubt, this compilation of more than 80 different movies showcase decades of compelling women who have left an indelible mark on the vast landscape of genre, and genre-adjacent, storytelling.
Stay Safe and Happy Streaming!
A Simple Favor (Streaming on Amazon Prime)
A SIMPLE FAVOR, directed by Paul Feig, centers around Stephanie (Anna Kendrick), a mommy vlogger who seeks to uncover the truth behind her best friend Emily's (Blake Lively) disappearance.
Hello Mary Lou: Prom Night II (Streaming on Vudu & Pluto TV)
A prom queen's tortured spirit rises to get revenge against the boyfriend responsible for her fiery death. He's now the high-school principal.
Revenge (Streaming on Shudder)
A young woman takes vengeance on the three married men who left her for dead in the boldest, bloodiest film of the year.
Anna and the Apocalypse (Streaming on Hulu)
A zombie apocalypse threatens the sleepy town of Little Haven - at Christmas – forcing Anna and her friends to fight, slash and sing their way to survival, facing the undead in a desperate race to reach their loved ones.
The Taking of Deborah Logan (Streaming on Tubi TV & Shudder)
An elderly woman battling Alzheimer's disease agrees to let a film crew document her condition, but what they discover is something far more malevolent.
Scream 2 (Streaming on Netflix)
The survivors from the first film go to college. Guess who tags along with them. Murder can really mess up your GPA.
Scream 3 (Streaming on Netflix)
Stalked by a psychopath in a ghost mask… again. Will the third time be the charm for this killer?
Christine (Streaming on Crackle)
Based on the novel by Stephen King, CHRISTINE tells the horrific story of a 1957 Plymouth that is bought by a misfit student (Keith Gordon) and refurbished, and takes on human characteristics. Christine, as the Plymouth is called, exacts revenge on everyone who treated her owner badly at school and then gets even more possessive and goes after Gordon's girlfriend.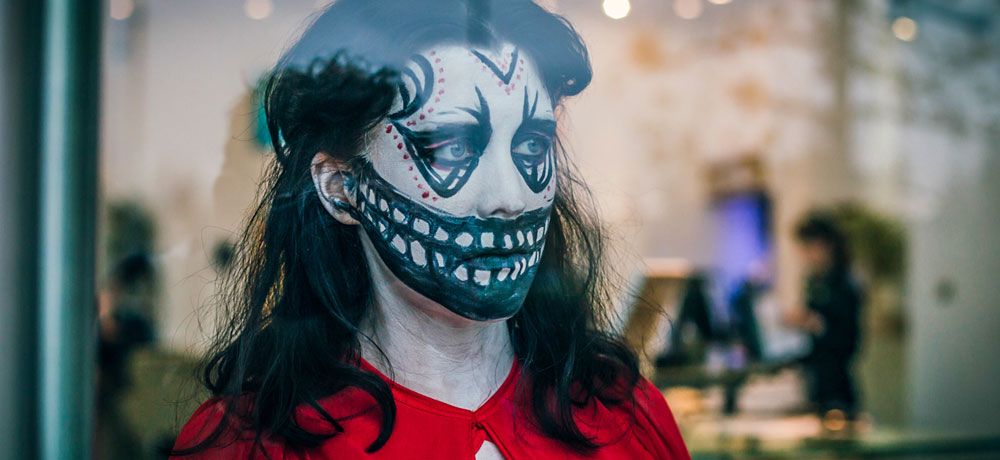 Prevenge (Streaming on Shudder)
A pregnant woman sets out to get revenge on seven strangers in this British black comedy-slasher.
Halloween: H20 (Streaming on Vudu)
Now the headmistress of a private school, Laurie Strode (Jamie Curtis) is still struggling with the horrifying, 20-year-old memories of the maniacal killer Michael Myers. When he suddenly reappears with a vengeance! And this Halloween, his terror will strike a whole new generation! Laurie's rebellious son (Josh Hartnett), his girlfriend (Michelle Williams), and the school security guard (LL Cool J) will become Michael's newest victims unless Laurie can conquer her greatest fears and put evil in its place once and for all!
She-Devil (Streaming on YouTube)
The author of 32 best-selling romance books takes her accountant away from his frumpy wife. And when this overweight suburban wife discovers what's been going on, she wreaks malicious and delicious revenge…
Unsane (Streaming on Amazon Prime)
A young woman is involuntarily committed to a mental institution where she is confronted by her greatest fear – but is it real or a product of her delusion?
Let Me In (Streaming on Tubi TV & Pluto TV)
An overlooked and bullied young man finds love and revenge with a young woman whose powers of protection also include the fact that she's a vampire.
A Tale of Two Sisters (Streaming on Shudder)
In this Korean horror classic, scary things happen after two sisters are reunited.
Honeymoon (Streaming on Crackle)
A newlywed couple's idyllic country-lake honeymoon descends into chaos after Paul finds Bea wandering and disoriented in the middle of the night.
The Craft (Streaming on Netflix)
Will four powerful teen witches use their supernatural skills for good or evil? The wrong choice could be deadly.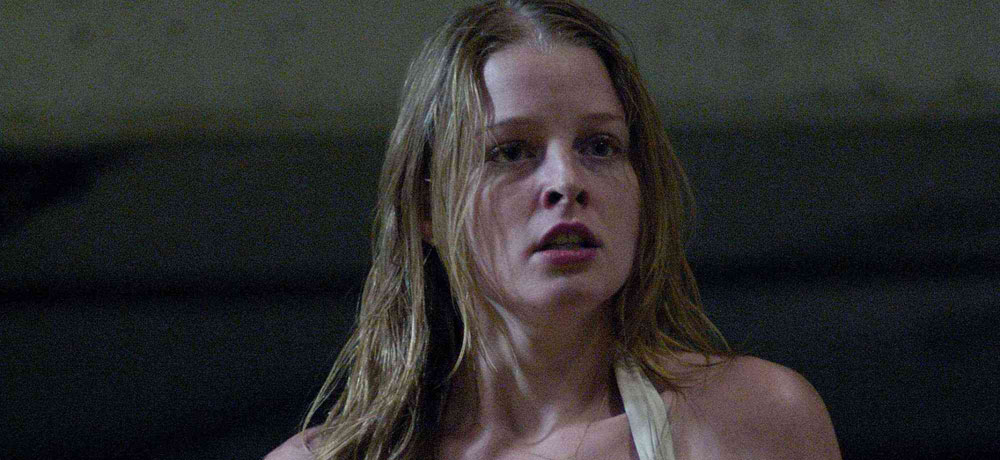 P2 (Streaming on Vudu & Tubi TV & IMDb TV & Pluto TV)
A woman who is the last to leave her office on Christmas Eve must rely on her wits to survive when she is trapped in a parking garage with a deranged security guard.
Cherry 2000 (Streaming on YouTube)
In the future, a man travels to the ends of the earth to find that the perfect woman is always under his nose. In this "fun," (Leonard Maltin) futuristic sci-fi adventure, Melanie Griffith is "delightful and unflappable" (Variety) as a futuristic bounty hunter on a mission to find a robot replicant of a rich man's short-circuited wife. When successful businessman Sam Treadwell (David Andrews, Fight Club), finds that his android wife, Cherry model 2000 (Pamela Gidley, The Maze), has blown a fuse, he hires sexy renegade tracker E. Johnson (Griffith) to find her exact duplicate. But as their journey to replace his perfect mate leads them into the treacherous and lawless region of The Zone, Treadwell learns the hard way that the perfect woman is made not of computer chips and diodes, but of real flesh and blood!
Night of the Demons (Streaming on Amazon Prime & Pluto TV)
Ten teenagers party at an abandoned funeral parlor on Halloween night. When an evil force awakens, demonic spirits keep them from leaving and turn their gather into a living hell.
Audition (Streaming on Shudder)
A man begins a relationship with a very deadly female killer.
Tragedy Girls (Streaming on Hulu)
Best friends Sadie and McKayla are on a mission to boost their social media fandom as amateur crime reporters hot on the trail of a deranged local serial killer. After they manage to capture the killer and secretly hold him hostage, they realize the best way to up get scoops on future victims would be to, you know, murder people themselves. As the @TragedyGirls become an overnight sensation and panic grips their small town, can their friendship survive the strain of national stardom? Will they get caught? Will their accounts get verified?
Silent Hill (Streaming on Crackle)
A desperate mother and her ailing child arrive in an eerie deserted city shrouded in mist and plagued by secrets.
Ginger Snaps (Streaming on Tubi TV & Shudder)
Two outcast sisters must deal with the tragic consequences when one of them is bitten by a werewolf.
Ginger Snaps 2 (Streaming on Tubi TV)
Imprisoned in a rehab clinic, a female werewolf fights to keep her transformation at bay, while planning an escape with an eccentric fellow patient.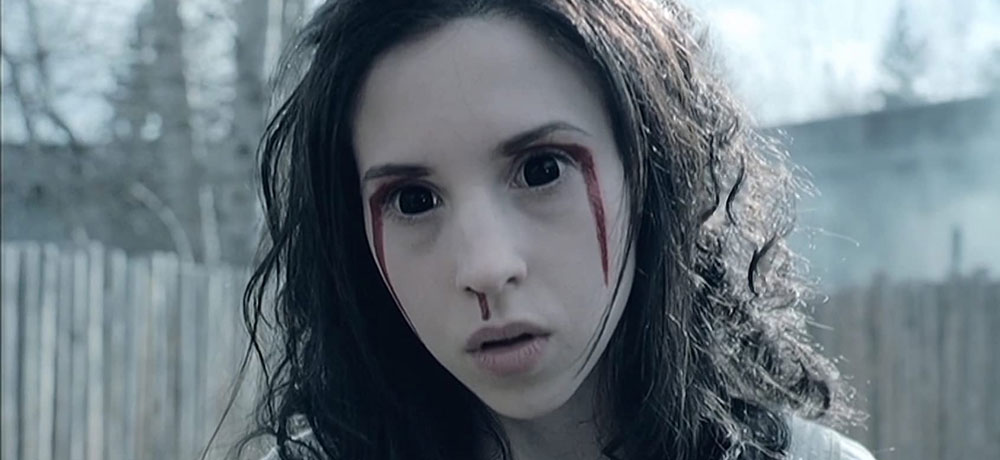 Ginger Snaps Back: The Beginning (Streaming on Tubi TV)
After surviving a shipwreck, sisters Ginger and Brigitte wander to a remote Canadian outpost, under assault from werewolves.
Black Christmas (1974) (Streaming on Vudu & Shudder)
Sorority sisters are as good as dead when they're stalked by a psychopathic stranger over the Christmas holiday in this influential slasher.
47 Meters Down (Streaming on Netflix)
Their vacation together in Mexico is a dream trip come true. Neither of them imagines the nightmare it will become.
47 Meters Down: Uncaged (Streaming on Amazon Prime)
Four teen girls diving in a ruined underwater city quickly learn they've entered the territory of the deadliest shark species in the claustrophobic labyrinthine submerged caves.
May (Streaming on Tubi TV & Pluto TV)
May is an awkward loner with a difficult past just looking for human connection, but after a series of botched relationships, her desire turns deadly.
Darling (Streaming on Tubi TV & Shudder)
A house sitting job turns terrifying for a young woman.
Imitation Girl (Streaming on Amazon Prime)
When an alien takes the form of an adult film star, both of them must learn to cope with the complexities of being human in this mesmerizing film festival favorite.
The Ring (2002) (Streaming on Netflix & Pluto TV)
A reporter watches a video that supposedly sets in motion the viewer's death in seven days. Can she unravel the mystery before her own time is up?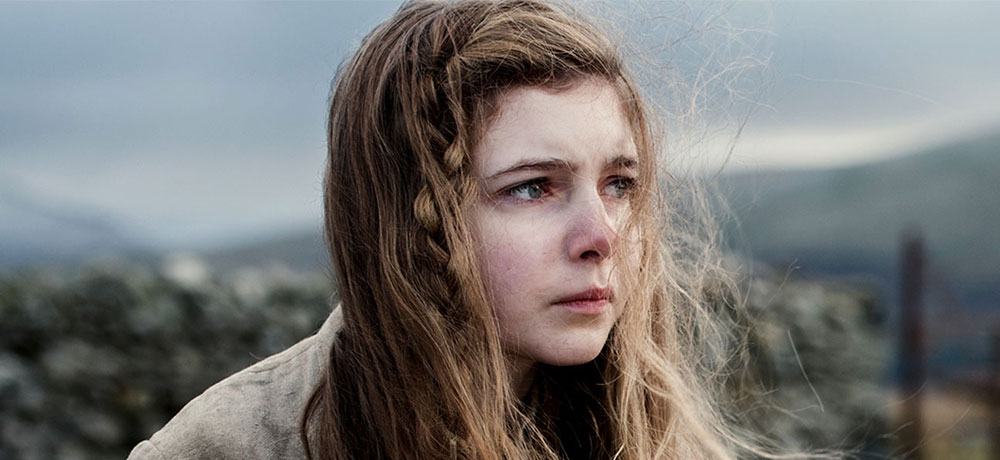 Gwen (Streaming on Shudder)
In this stark folk horror, a young girl tries desperately to keep her home together as a growing darkness takes hold.
Single White Female (Streaming on Crackle)
A newly-single yuppie's new roommate acquires more than just a room. Stylish, adrenaline-laced thriller stars Bridget Fonda and Jennifer Jason Leigh.
Starry Eyes (Streaming on Amazon Prime)
In the city of dreams, a desperate actress will do whatever it takes for the role of a lifetime, no matter what the cost.
The Rage: Carrie 2 (Streaming on Vudu)
Sequel to the 1976 horror thriller, the film is a supernatural thriller about a teenage loner whose telekinetic powers awaken when she becomes the focus of a cruel high school joke.
Girls with Balls (Streaming on Netflix)
Stranded in the woods and eyeballed by twisted hunters, members of a women's volleyball team bump it up in the most dangerous game of their lives.
The Texas Chain Saw Massacre (Streaming on Tubi TV & Shudder)
A group of friends are terrorized by a chainsaw wielding madman and his depraved family in this legendary horror.
Heathers (Streaming on Shudder & Amazon Prime)
Westerburg High School's elite clique of popular girls is "The Heathers," comprised of the powerful Heather Chandler, the green-with-envy Heather Duke, and the cowardly Heather McNamara. Rounding out the foursome is Veronica Sawyer (Winona Ryder), who is so fed up with the Heathers and the entire peer pressure cooker that she starts running with J.D. (Christian Slater), a mysterious – and possibly psychotic – motorcycle-riding newcomer. But what begins as their noble effort to rid Westerburg of its bad apples ends up taking a real toll. And their teen rebellion produces a serious and mounting body count.
The Descent (Streaming on Amazon Prime & Hulu)
THE DESCENT opens with a bloody bang and never lets up.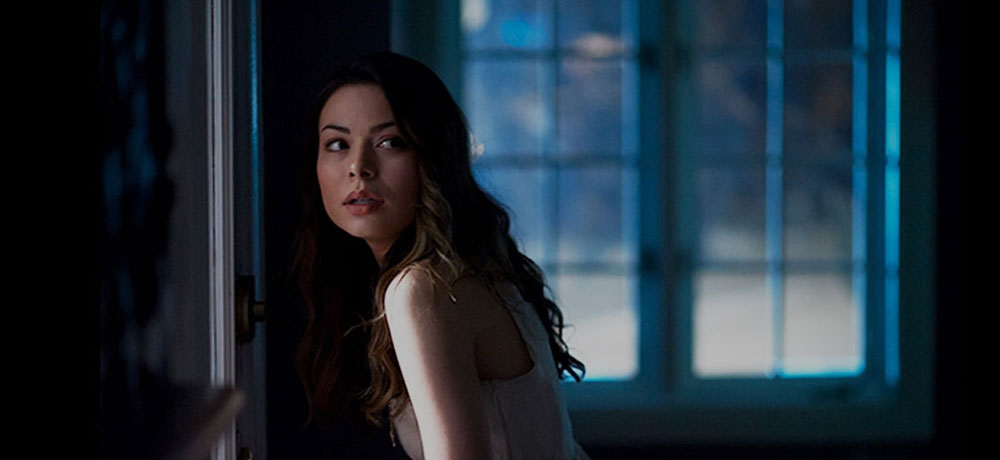 Intruders (2015) (Streaming on Vudu & Tubi TV)
A woman, crippled with fear, lives as a shut-in until a trio of criminals break into her home and realize agoraphobia isn't her only problem.
What Lies Beneath (Streaming on Netflix & IMDb TV)
When Claire Spencer starts hearing ghostly voices and seeing spooky images, her husband tries to reassure her by telling her it's all in her head.
The Love Witch (Streaming on Vudu & Shudder)
Elaine, a beautiful young witch, is determined to find a man to love her. In her gothic Victorian apartment she makes spells and potions, and then picks up men and seduces them. However, her spells work too well, leaving her with a string of hapless victims. When she finally meets the man of her dreams, her desperation to be loved will drive her to the brink of insanity and murder.
Annihilation (Streaming on Amazon Prime & Hulu)
A biologist and former soldier (Natalie Portman) must lead a mission into a mysterious quarantine zone known as The Shimmer.
Sorority Row (2009) (Streaming on Tubi TV & Pluto TV)
Five sorority sisters take a prank too far, resulting in tragedy, but cover up the incident until it comes back to haunt them a year later.
The Blackcoat's Daughter (Streaming on Netflix)
When their parents fail to pick them up for winter break, two students stay on at an all-girls boarding school in the company of a terrible presence.
Flowers in the Attic (Streaming on Tubi TV & Amazon Prime & Shudder)
In this scandalous gothic thriller, four children move in with their evil grandmother.
Species (Streaming on Amazon Prime)
She's beautiful, seductive, intelligent and her charms could spell doom for the entire human race!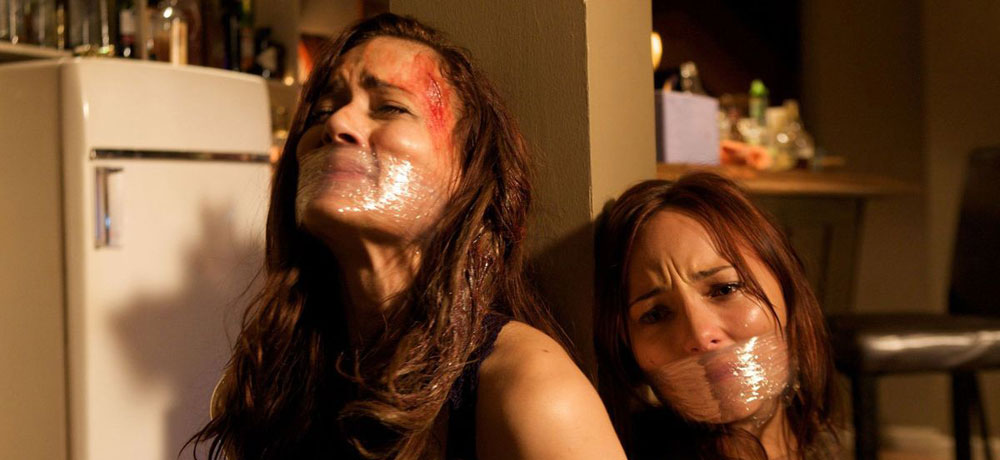 Mother's Day (2010) (Streaming on Vudu & Tubi TV)
When her sons break into a home and take the owners and their guests hostage, a mother teaches them all what real torture is all about.
Tank Girl (Streaming on IMDb TV)
A girl is among the few survivors of a dystopian Earth. Riding a war tank, she fights against the tyranny of a mega-corporation that dominates the remaining potable water supply of the planet.
Hellbound: Hellraiser II (Streaming on Tubi TV & Hulu)
In the sequel to HELLRAISER, an occult-obsessed doctor calls forth the Cenobites.
The Witch (Streaming on Netflix)
Believing that a witch has cursed their family, pilgrims homesteading on the edge of a primeval New England forest become increasingly paranoid.
Alice, Sweet Alice (Streaming on Amazon Prime)
After a young girl is brutally murdered during her first communion, her strange and withdrawn older sister becomes the main suspect.
Housebound (Streaming on Tubi TV)
A violent young woman and felon gets placed on house arrest, but prison would be safer for her than what becomes a halfway house of paranormal horror.
Rabid (1977) (Streaming on Amazon Prime)
A young woman develops a taste for human blood after experimental plastic surgery, and her victims turn into blood-thirsty zombies, leading into a city-wide epidemic.
High Tension (Streaming on Vudu & Tubi TV)
Best friends Marie and Alexa head to a secluded farmhouse for a quiet night to study, but a late-night visitor brings a haunting change of plans.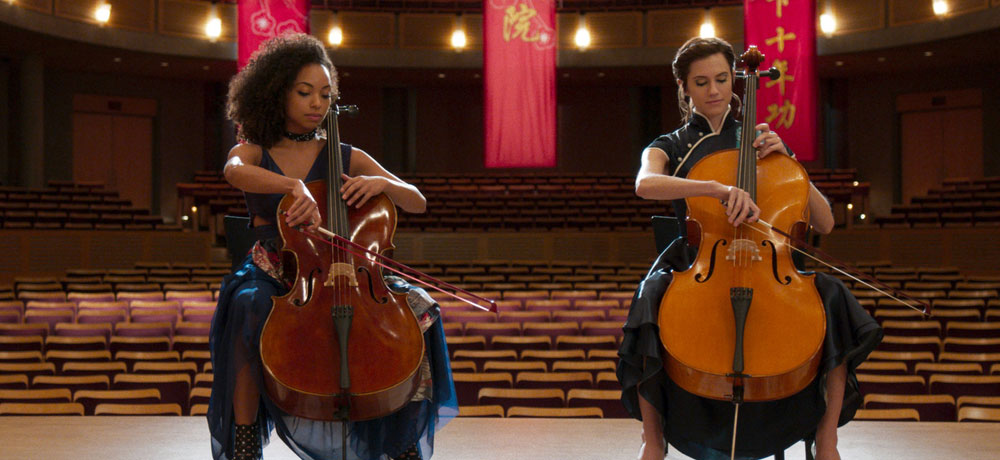 The Perfection (Streaming on Netflix)
In this twisty horror-thriller, a once-promising music prodigy reconnects with her former mentors, only to find them taken with a talented new pupil.
Stigmata (Streaming on Tubi TV & Amazon Prime & Pluto TV)
Bleeding sores matching Jesus's crucifixion wounds develop on an atheist woman and a skeptical priest sent to investigate finds dark forces at work.
Let the Right One In (Streaming on Hulu)
Lonely, 12-year-old Oskar is regularly bullied by his stronger classmates.  A new friendship develops when Eli, a pale, serious young girl who only comes out at night, moves in next door.
Lovely Molly (Streaming on Shudder)
A former addict begins to have strange episodes after moving into her childhood home.
The Girl with all the Gifts (Streaming on Netflix)
As a virulent fungus turns humanity into zombies, a band of survivors flees with a curiously evolved zombie girl who may hold the key to a cure.
American Mary (Streaming on Tubi TV)
A medical student who can't make ends meet in her profession succumbs to a grisly shadow world of off-the-grid surgeries and warped body modification.
Housewife (Streaming on Shudder)
After Holly meets a cult leader, she is led on a twisted journey of waking dreams.
Pyewacket (Streaming on Hulu)
When you're dealing with demons, be careful what you wish for... A teenager's death curse plunges her into an unholy occult nightmare.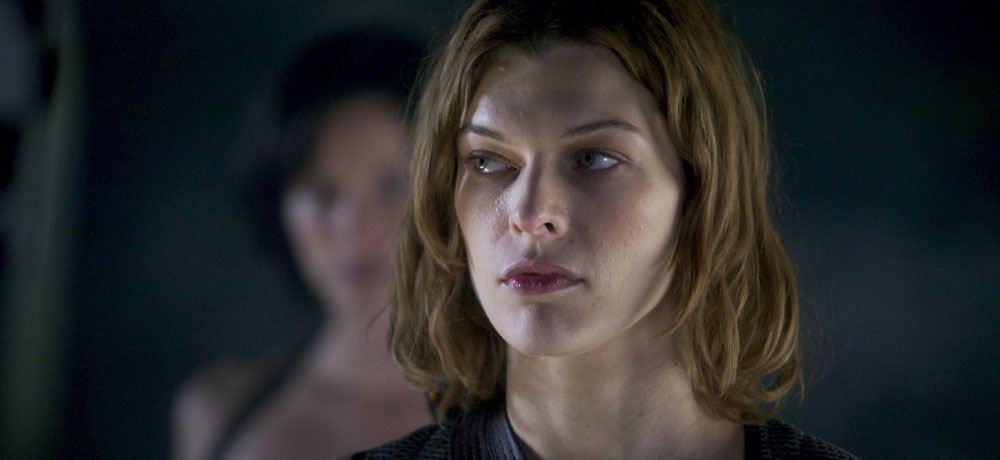 Resident Evil: Apocalypse (Streaming on Netflix)
Killing is the only way to get the answers she needs. Luckily, slaughtering zombie hordes is what she does best.
Resident Evil: Extinction (Streaming on Netflix)
Zombie-killing soldier Alice roams the ruins of Las Vegas with a small band of survivors when a string of viral outbreaks nearly wipes out humankind.
Resident Evil: Afterlife (Streaming on Netflix)
Los Angeles: the land where hopes and dreams come true … but not if the zombies have anything to say about it.
Luz (Streaming on Shudder)
In this slick, stylish, disturbing horror, Luz is a young cab driver fleeing from the grasp of a possessed woman, whose confession could endanger the lives of everyone who crosses her path.
Sleepaway Camp (Streaming on Vudu & Tubi TV)
Following the death of her family, Angela is sent to a camp for the summer. After her arrival, brutal accidents begin to kill the other campers.
Sleepaway Camp II: Unhappy Campers (Streaming on Tubi TV)
As campers learn of the grisly murders that terrorized their beloved Camp Arawak six years ago, their carefree days at summer camp come to an end.
Sleepaway Camp III: Teenage Wasteland (Streaming on Tubi TV)
Psycho killer Angela Baker is eager to return to what she does best: slaughtering teenagers. Lucky for her, camp is back in session.
Blue My Mind (Streaming on Tubi TV & Shudder)
A teenage girl is overwhelmed by her body changing radically while trying in vain to stop the process and fight against the power of human nature.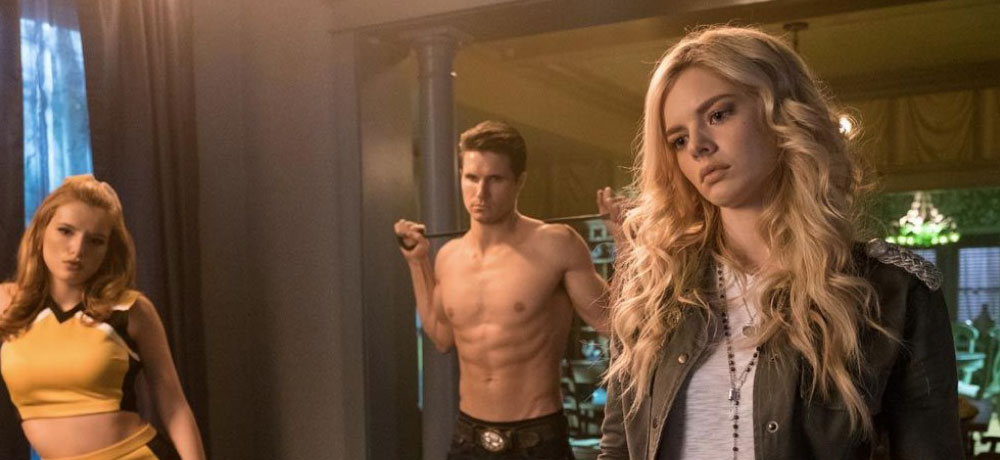 The Babysitter (Streaming on Netflix)
When Cole stays up past his bedtime, he discovers that his hot babysitter is part of a satanic cult that will stop at nothing to keep him quiet.
Suspiria (1977) (Streaming on Tubi TV)
A series of gruesome murders and inexplicable events lead a new student to suspect something evil is at play at a prestigious ballet academy.
The Last Exorcism (Streaming on Netflix)
Ready to expose his miraculous deeds as mere trickery, a famed evangelist invites a documentary crew to film his final exorcism.
Elvira: Mistress of the Dark (Streaming on Tubi TV & Shudder & Hulu)
Elvira busts out in her outrageously funny feature film debut! Wise-cracking vamp, Elvira, wants to put on a show in Las Vegas but she's short $50,000, so when she learns that her wealthy Aunt Morgana has just died, she rushes off to old-fashioned, conservative Falwell, Massachusetts, for the reading of the will.
Starfish (Streaming on Hulu)
With reality fraying at the edges, Aubrey (Virginia Gardner) finds herself following a string of mixtapes left by her dead friend. The clues unravel the secrets of a mysterious Signal; one that could either save the world... or condemn it.
Phenomena (Streaming on Shudder)
A young girl who can somehow communicate with insects may be the key to solving a string of murders at an exclusive boarding school.
Gerald's Game (Streaming on Netflix)
When her husband's sex game goes wrong, Jessie – handcuffed to a bed in a remote lake house – faces warped visions, dark secrets and a dire choice.
Return of the Living Dead 3 (Streaming on Tubi TV & Shudder)
When a young woman dies in a horrific accident, her lover uses a bizarre military research experiment to bring her back to life, but its only a matter of time before she becomes a brain craving zombie.
XX (Streaming on Netflix)
This four-part anthology of short horror films features stories that include some traditional themes but are all shown from a female point of view.
Darlin' (Streaming on Tubi TV)
A feral, ferocious girl found at a hospital is taken to a Catholic group home for taming, but the wild mother who raised her returns to raise hell.
Cam (Streaming on Netflix)
After a look-alike takes over her account, a cam girl with a growing fan base sets out to identify the mysterious culprit and reclaim her own identity.
All Cheerleaders Die (Streaming on Tubi TV)
After an accident, Blackfoot High's cheerleaders are resurrected via witchcraft, with vengeance in their heart.