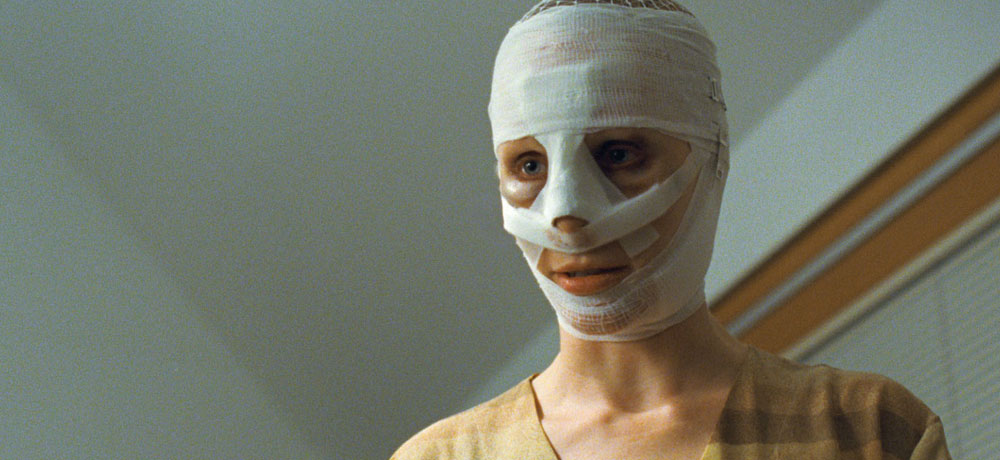 Hello, dear readers! With Mother's Day coming up this weekend, this writer thought that the timing was right to celebrate all the horror and sci-fi mother-centric films that are currently available to stream on various platforms, including Shudder, Vudu, Tubi TV, Amazon Prime, Netflix, Crackle, Pluto TV, Kanopy, YouTube, and the Criterion Channel.
So whether you're in the mood to celebrate badass moms, maniacal maternal figures on the edge, or those characters who have a unique motherly instinct, there's pretty much something for every genre fan on this list.
Happy Streaming!
The Exorcist (Streaming on Vudu)
An innocent girl is evilly possessed - and a doubting priest becomes her last hope. Linda Blair and Ellen Burstyn in the award-winner that shocked the world.
Child's Play (1988) (Streaming on Vudu & Netflix & Amazon Prime & Pluto TV)
When serial killer Charles Lee Ray is mortally wounded in a police shoot-out, he uses a voodoo spell to transfer his soul into Chucky, a "Good Guys" doll. Young Andy receives the doll as a birthday gift, and Chucky soon resumes his killing spree. However, Charles doesn't want to be trapped in the body of a doll forever. His only escape would be to transfer into the first human he revealed his true identity to...which places Andy in mortal danger.
Under the Shadow (Streaming on Netflix)
During the Iran-Iraq conflict, a Tehran woman caring for her daughter while her husband is at war is gradually convinced that evil spirits are at work.
Goodnight Mommy (Streaming on Tubi TV & Pluto TV & YouTube & The Roku Channel)
Young twin brothers vow to protect each other when their mother comes home with her face obscured by bandages, which makes them question her identity.
The Brood (Streaming on Criterion Channel)
A disturbed woman is receiving a radical form of psychotherapy at a remote, mysterious institute. Meanwhile, her five-year-old daughter, under the care of her estranged husband, is being terrorized by a group of demonic beings. How these two story lines connect is the shocking and grotesque secret of this bloody tale of monstrous parenthood from David Cronenberg, starring Oliver Reed and Samantha Eggar. With its combination of psychological and body horror, THE BROOD laid the groundwork for many of the director's films to come, but it stands on its own as a personal, singularly scary vision.
Friday the 13th (1980) (Streaming on Amazon Prime & Crackle & Pluto TV)
Terror and suspense abound in this 24-hour nightmare of blood. Camp Crystal Lake has been shuttered for over 20 years due to several vicious and unsolved murders. The camp's new owner and several young counselors are readying the property for re-opening despite warnings of a "death curse" by local residents. The curse proves true on Friday the 13th as one by one each of the counselors is stalked by a violent killer. This film is widely acclaimed for its horrifying and creative murder sequences.
Mother's Day (2010) (Streaming on Vudu & Tubi TV)
When her sons break into a home and take the owners and their guests hostage, a mother teaches them all what real torture is all about.
Embryo (Streaming on Amazon Prime)
A pregnant mother is mortally wounded in a horrific car accident, surviving only long enough for her fetus to be retrieved and placed in an artificial womb. A scientist (Rock Hudson), looking to create the perfect woman, begins experimenting on the fetus and discovers a method to accelerate the fetus' growth into a fully-developed woman within a few days. But the beautiful woman named Victoria (Barbara Carrera) soon begins to deteriorate quickly and becomes a demented and ruthless killer, who Rock Hudson must stop at all costs.
The Monster (Streaming on Netflix & Kanopy)
A troubled mother-daughter relationship faces the ultimate test when the duo's broken-down car leaves them trapped within reach of a vicious creature.
Fear of Fear (Streaming on Criterion Channel)
A woman in a stable-but-passionless marriage suddenly begins to lose her mind when she becomes pregnant with her second child.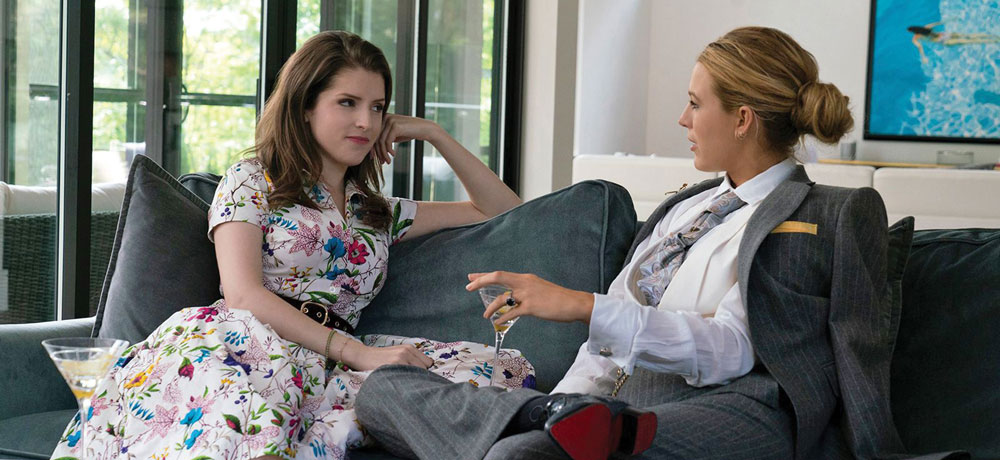 A Simple Favor (Streaming on Amazon Prime)
A SIMPLE FAVOR, directed by Paul Feig, centers around Stephanie (Anna Kendrick), a mommy vlogger who seeks to uncover the truth behind her best friend Emily's (Blake Lively) disappearance.
Silent Hill (Streaming on Crackle)
A desperate mother and her ailing child arrive in an eerie deserted city shrouded in mist and plagued by secrets.
Z (Streaming on Shudder)
A couple is shaken when their eight-year-old son meets a creepy imaginary friend.
Suspiria (2018) (Streaming on Amazon Prime)
A young ballet dancer travels to a prestigious dance academy in Berlin in 1977, only to discover it is a front for something far more sinister and supernatural amidst a series of increasingly grisly murders.
St. Agatha (Streaming on Netflix)
Unwed and pregnant, a young woman flees her abusive home in 1950s Georgia and takes refuge at a mysterious convent with a terrible secret.
Hereditary (Streaming on Amazon Prime & Kanopy)
When Ellen, the matriarch of the Graham family, passes away, her daughter's family begins to unravel cryptic and increasingly terrifying secrets about their ancestry. The more they discover, the more they find themselves trying to outrun the sinister fate they seem to have inherited.
The Unborn (Streaming on Tubi TV)
Joy turns to horror when a pregnant mother discovers the nightmarish truth behind her doctor's unexpected success in helping her conceive.
We Need to Talk About Kevin (Streaming on Crackle & Kanopy)
Kevin's mother struggles to love her strange child, despite the increasingly vicious things he says and does as he grows up.
Trash Fire (Streaming on Amazon Prime)
When Owen is forced to confront the past he's been running from his whole adult life, he and his girlfriend, Isabel, become entangled in a horrifying web of lies, deceit and murder.
Before I Wake (Streaming on Netflix)
Still mourning the death of their son, Mark and Jessie welcome foster child Cody into their lives. Soon they discover he has a strange ability.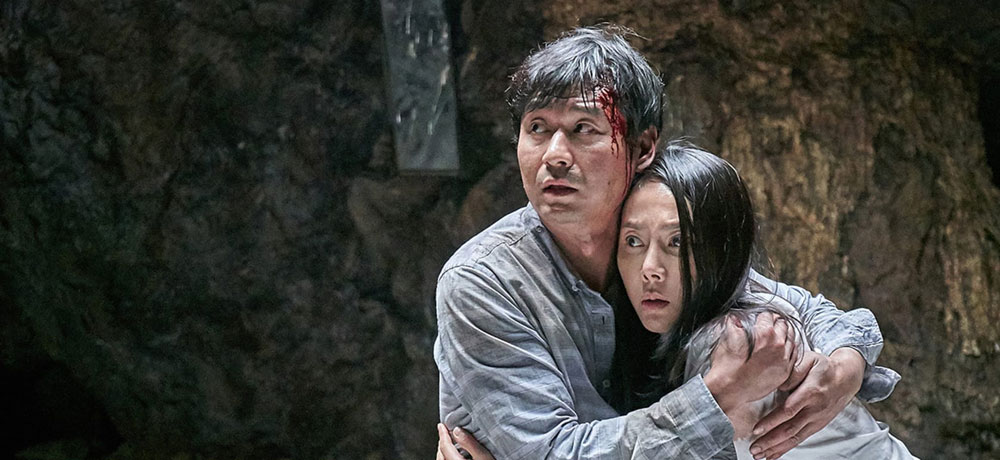 The Mimic (Streaming on Shudder)
A grieving mother takes in a lost girl. But is she even human?
Rosemary's Baby (Streaming on Amazon Prime & Pluto TV)
This wildly entertaining nightmare, faithfully adapted from Ira Levin's best seller, stars a revelatory Mia Farrow (Hannah and Her Sisters) as a young mother to be who grows increasingly suspicious that her overfriendly elderly neighbors, played by Sidney Blackmer (High Society) and an Oscar winning Ruth Gordon (Harold and Maude), and self involved husband (actor and filmmaker John Cassavetes) are hatching a satanic plot against her and her baby. In the decades of occult cinema Polanski's ungodly masterpiece has spawned, it's never been outdone for sheer psychological terror.
Into the Dark: Culture Shock (Streaming on Hulu)
A young Mexican woman in pursuit of the American Dream crosses illegally into the United States, only to find herself in an American nightmare.
Into the Dark: All that We Destroy (Streaming on Hulu)
A geneticist, who fears that her son may be becoming a serial killer, creates a group of clones in an attempt to cure him of his psychopathic tendencies by allowing him to relive the murder of his first victim.
Into the Dark: Delivered (Streaming on Hulu)
A pregnant woman's life is upended when she realizes someone close to her has darker plans for her and the baby.
Mother (Madre) (Streaming on Amazon Prime & Kanopy)
Madre follows the story of Diana Prieto, a four months pregnant wife and mother of Martin, who is severely autistic autism and whose special needs have become overwhelming for her. After a chance encounter with Luz, a gifted Filipino caretaker, Diana regains some sanity in her life as Martin begins to adapt and communicate quickly under the supervision of Luz. However, as he has only been taught to communicate in Filipino, Diana begins to suspect that Luz is using the language barrier to turn Martin against her and into something much more sinister.
The Taking of Deborah Logan (Streaming on Tubi TV & Shudder)
An elderly woman battling Alzheimer's disease agrees to let a film crew document her condition, but what they discover is something far more malevolent.
I Am Mother (Streaming on Netflix)
Following humanity's mass extinction, a teen raised alone by a maternal droid finds her entire world shaken when she encounters another human.
My Mom's A Werewolf (Streaming on Amazon Prime)
After being bitten by a mysterious pet-shop owner, house-wife Leslie begins a gruesome transformation into a werewolf. Her only hope is her young daughter Jennifer who races against time to stop Leslie from turning into an animal for good.
Dark Water (2002) (Streaming on Kanopy)
Based upon on a short story by Ring author Koji Suzuki, Dark Water follows Yoshimi, a single mother struggling to win sole custody of her only child, Ikuko. When they move into a new home within a dilapidated and long-forgotten apartment complex, Yoshimi begins to experience startling visions and unexplainable sounds, calling her mental well-being into question, and endangering not only her custody of Ikuko, but perhaps their lives as well.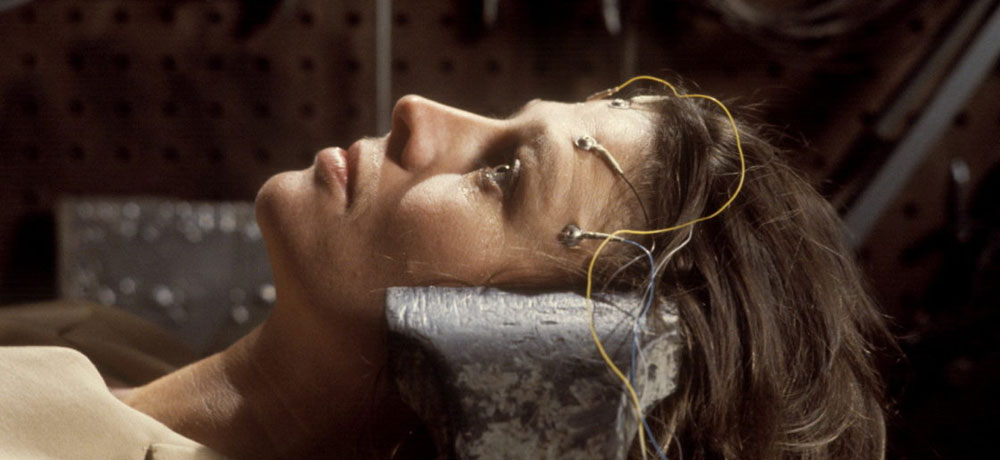 Demon Seed (Streaming on Tubi TV)
A scientist creates a super computer that seeks info on human beings. As the AI slowly takes over the house, it fulfills its darkest desires.
Prevenge (Streaming on Shudder)
A pregnant woman sets out to get revenge on seven strangers in this British black comedy-slasher.
Lyle (Streaming on Tubi TV & Kanopy)
Leah's grief over the death of her toddler turns to paranoia when she begins to suspect her eccentric neighbors are involved in a satanic pact.
Red Christmas (Streaming on Tubi TV & Shudder)
A widowed mother must protect her family when a demented stranger turns their Christmas Day celebration into an over-the-top bloodbath.
XX (Streaming on Netflix)
This four-part anthology of short horror films features stories that include some traditional themes but are all shown from a female point of view.
Flowers in the Attic (Streaming on Tubi TV & Amazon Prime & Shudder)
In this scandalous gothic thriller, four children move in with their evil grandmother.
The Lodge (Streaming on Hulu)
When the father is forced to abruptly depart for work, he leaves his children, Aidan and Mia in the care of his new girlfriend, Grace . Isolated and alone, a blizzard traps them inside the lodge as terrifying events summon specters from Grace's dark past.
Darlin' (Streaming on Tubi TV)
A feral, ferocious girl found at a hospital is taken to a Catholic group home for taming, but the wild mother who raised her returns to raise hell.
Baby Blood (Streaming on Kanopy)
A cruel circus owner beats and abuses his pregnant wife, Yanka. One day the circus receives a leopard newly captured in Africa, but the animal soon dies. However, an evil creature that was inside the leopard bursts out of the animal's body, burrows into the wife's body and takes over her fetus.
Matriarch (Streaming on Hulu)
An expecting Mother and husband crash their car in the countryside and are offered shelter by a farmer and his wife.
The Baby (Streaming on Tubi TV)
A social worker stumbles onto the case of a 21-year-old man held hostage in a stunted state of infancy by his psychotic mother and two cruel sisters.
M.O.M. (Mothers of Monsters) (Streaming on Tubi TV & Amazon Prime)
A mother who fears her son is a psychopath and planning a school massacre takes matters into her own hands to stop him in an all-out battle of wills.
Bird Box (Streaming on Netflix)
Five years after an ominous unseen presence drives most of society to suicide, a survivor and her two children make a desperate bid to reach safety.
Pyewacket (Streaming on Hulu)
When you're dealing with demons, be careful what you wish for... A teenager's death curse plunges her into an unholy occult nightmare.