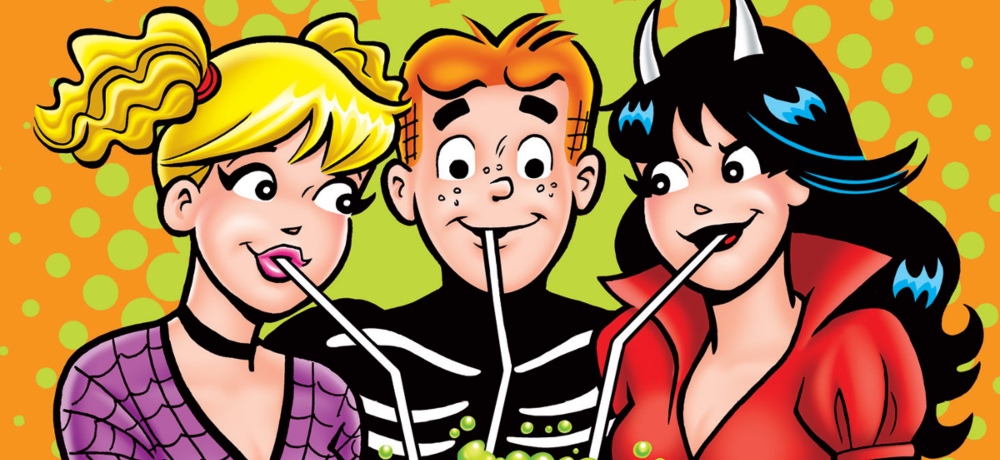 From Betty: The Final Girl and Pop's Chock'lit Shoppe of Horrors to Camp Pickens and the recently released Madam Satan, Archie Comics has been delivering the ghoulish goods in their Chilling Adventures Presents... one-shots all year long, and with another Spooky Season upon us, they're continuing their celebration of all things horror with family-friendly frights in their digest comics!
To kick off another eerie autumn, we're thrilled (and chilled) to once again team up with Archie Comics to provide Daily Dead readers the weekly treat of exclusive previews from their digest comics, beginning with an exclusive preview of "The Mother of All Scare Tactics" from World of Betty and Veronica Jumbo Comics Digest #29, in which She-Fox (aka Mae Patton) pulls a Halloween prank on her son, Ghost Fox (aka Shinji), leading to him getting trapped in a supernatural netherworld.
As an additional treat, we also have the Betty and Veronica costume contest story "The Big Prize" to read in its entirety!
Below, you can check out our Halloween-themed preview from World of Betty and Veronica Jumbo Comics Digest #29 ahead of its release on September 27th, and be sure to read our recurring "Archie's House of Horror" column written by Jamie L. Rotante, Senior Director of Editorial and writer at Archie Comics! To learn more about Archie Comics and all of their scary good releases, visit:
WORLD OF BETTY & VERONICA JUMBO COMICS DIGEST #29


TWO BRAND NEW STORIES! The Ghost Fox puts the "Ghost" part of his alias to good use when he agrees to host a Halloween party with Veronica. And he'll have to be sly like a fox to move quickly between there and the haunted house he also agreed to run with Betty! Then, while shopping at the thrift store for vintage Halloween costumes, Betty finds the perfect vintage denim jacket—but it comes with a price, and that's not what's on the tag! The Mighty Crusaders are on the scene to save Betty from a literal fashion disaster!

Script: Dan Parent, Rob Sinnott
Pencils: Dan Parent, Bill Galvan
Inks: Bob Smith, Jim Amash
Colors: Glenn Whitmore
Letters: Jack Morelli
Cover: Dan Parent
On Sale Date: 9/27
192-page, full color digest
$9.99 U.S.