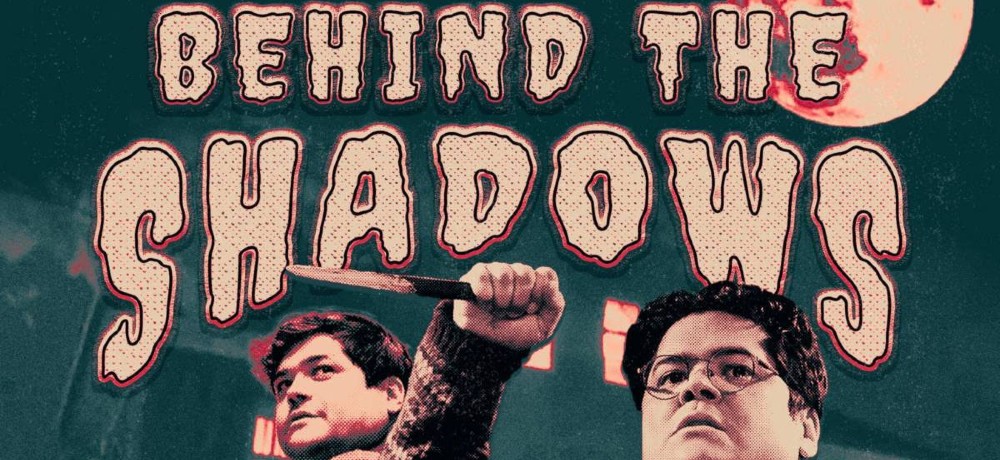 BEHIND THE SHADOWS Podcast with Harvey Guillén: "Podcast network Straw Hut Media has teamed up with What We Do in the Shadows star Harvey Guillén for a companion podcast that looks behind the scenes of the hit FX series now in its fourth season. Each episode focuses on stories and insights about the latest episode of the show.
Host Harvey Guillén is the perfect guide for fans that crave the inside stories and jokes that only the cast of such a hilarious show can share. A foundational character, Harvey plays Guillermo de la Cruz, the bodyguard and former human familiar with the vampire Nandor.
As of this week, the first three episodes of the show have been released by Hulu & Fx, and the podcast followed suit with an amazing lineup of guests. Kristen Schaal (Flight of the Conchords, Bob's Burgers) plays The Floating Woman on the show, and she joins Harvey to talk about the season premiere. Next, Anoop Desai (former American Idol finalist) who joined the cast most recently and plays Djinn dives into episode two. And comedian Fred Armisen (SNL, Portlandia) who plays Richie Suck's new familiar Tom Schmidt shares some stories about episode three, and how Fred got his start in comedy.
The podcast is available to download and stream on all platforms as well as YouTube. The first three episodes dropped on July 21, 2022, and future episodes will be released weekly for the remainder of season four.
About Straw Hut Media
Straw Hut Media is a Los Angeles-based podcasting company with thirty shows and counting.  Founded in 2018, the team has built a diverse roster featuring celebrity gossip, cultural commentaries, gripping narratives, and gut-busting comedies. Their 360-degree solution offers creator-focused support from concept to completion, including production, content creation, sponsorships, brand integration, and distribution.
To learn more, visit https://www.strawhutmedia.com/shadows."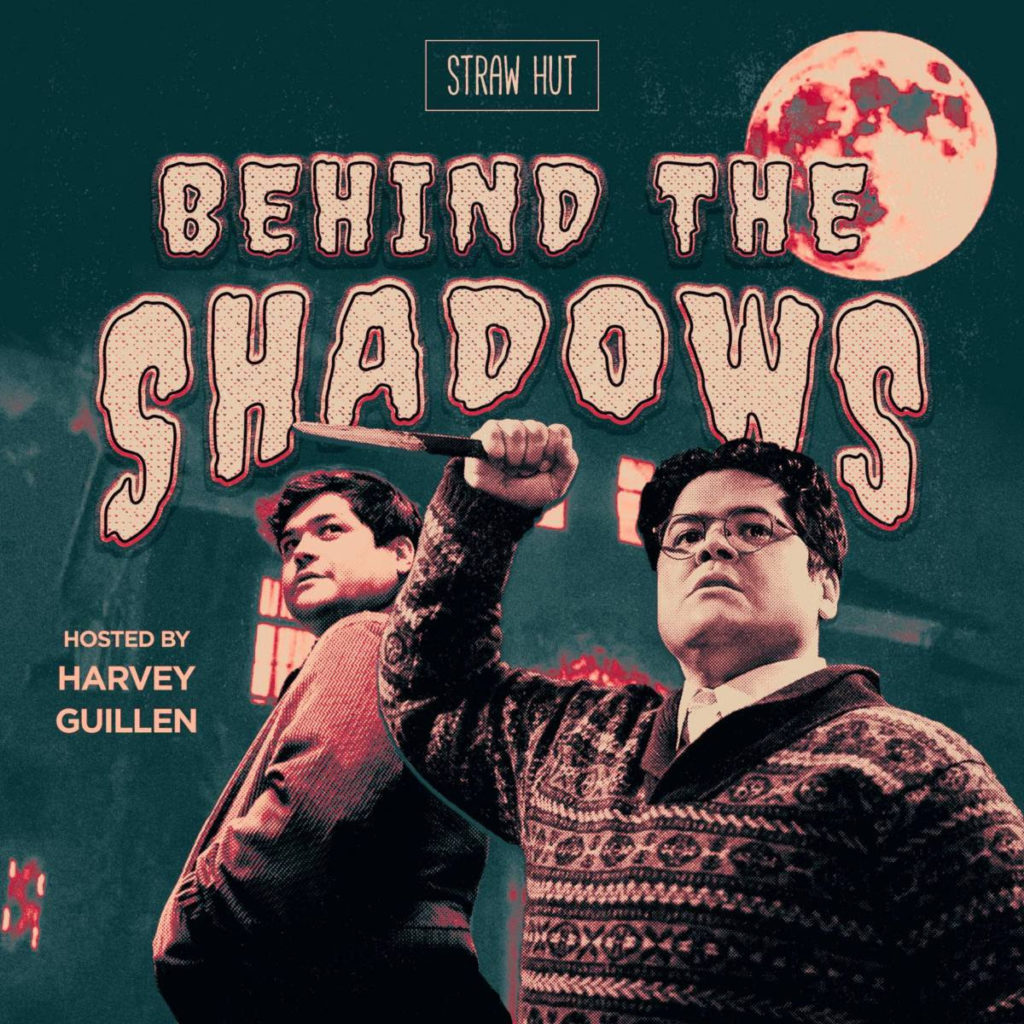 ----
PINK RABBIT: "The protagonist Martha's daily trip from work to home and her young son becomes a nightmare as a figure dressed like a Pink Rabbit crosses her path.
The Pink Rabbit -- played by professional wrestler Roland Ionas Bialke -- forces her into three bloody quests, through three different time periods. Can Martha win these challenges and keep her promise to put her son to bed?"
What is Pink Rabbit about?
"Pink Rabbit" is a violent ride through time and space in which Martha is not just competing against vicious rivals, but is also confronted with her inner fears and insecurities as a mother.
Who is behind "Pink Rabbit"?
Pink Rabbit is the third feature film by the Berlin-based horror filmmaker with Turkish roots, Zetkin Yıkılmış. Pink Rabbit is  Zetkin's third feature film created together with the cinematographer -- and her husband -- Dominic Yıkılmış. Zetkin´s love of exploitation film and old-school trash cinema is clearly recognizable in all her projects, which are a "must-see" for the fans of campy, tongue in cheek entertainment.
Available September 13th through Gravitas Ventures
----
THE DAY AFTER HALLOWEEN: "It's The Hangover meets Horror when Gravitas Ventures and Kamikaze Dogfight invite you to witness The Day after Halloween.
Directed by Chad Ostrom, and written by Danny Schluck, this frighteningly fun genre treat sees two lifelong buddies forced to unravel the circumstances that led to a corpse in their bathtub in the wake of a Halloween party!
Danny Schluck, Brandon DeLany, Aimee Fogelman, and Victoria Meade star in The Day After Halloween, on digital platforms August 23."
----
CERINA VINCENT IN NEW HORROR GIALLO "THAT'S A WRAP"!: Disney's STUCK IN THE MIDDLE star CERINA VINCENT (Cabin Fever) just finished a new Giallo Horror "THAT'S A WRAP". 
Marcel Walz, Joe Knetter and Sarah French are proud to announce the formation of  their new production company, Neon Noir. The goal of Neon Noir is to create visually  stunning films that are both artistic and commercial.  
First up on their slate is a meta Giallo slasher titled "That's a Wrap." It was directed by  Marcel Walz (Pretty Boy) and written by Joe Knetter & Robert L. Lucas (George A.  Romero's Twilight of the Dead). The film recently wrapped principal photography and is now  in post-production. 
While celebrating the end of production on a horror film, the cast realize that life is  beginning to meld with art. 
"That's a Wrap" stars Cerina Vincent (Cabin Fever, Disney's Stuck in the Middle),  Monique T. Parent (Cuck), Sarah French (Blind) and Gigi Gustin (Fast and Fierce:  Death Race), Robert Donavan (The Black Room).  
The Cast, Alexis (Cerina Vincent), Mason (Robert Donavan) Lily (Monique T. Parent), Harper  (Sarah French), Amber (Gigi Gustin), Lana (Sarah Polednak), Molly (Eve Marlowe), Carter (Ben  Kaplan), Stoney (Steve Owens), Jamie (Adam Bucci) and Troy (Brandon Patricio)  
It is executive produced by Wolfpack Entertainment, Elite Film Group, JH Films and Mezek  Films and was shot entirely at Wolfpack Studios in Burbank, California. The film was beautifully captured by cinematographer Marcus Friedlander.