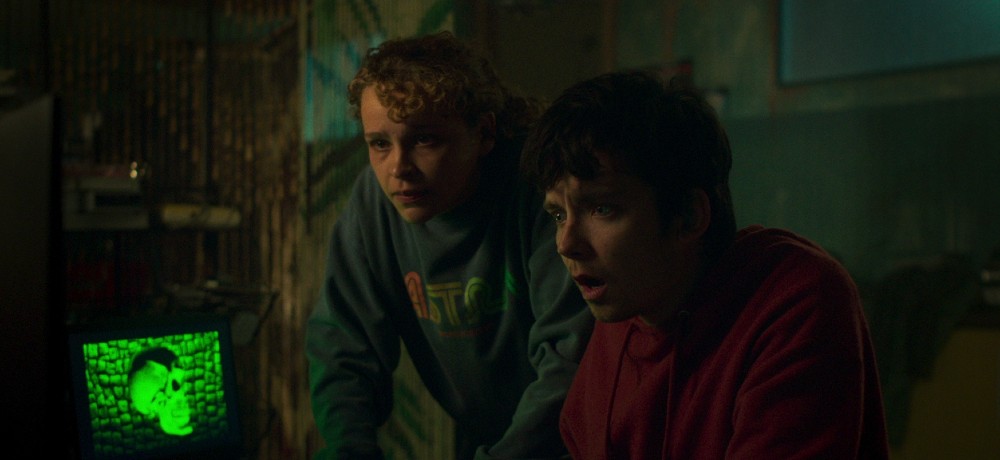 CHOOSE OR DIE: "After firing up a lost 80s survival horror game, a young coder unleashes a hidden curse that tears reality apart, forcing her to make terrifying decisions and face deadly consequences."
Director: Toby Meakins
Writers: Simon Allen
Producers: Matthew James Wilkinson, John Zois and Sebastien Raybaud
Executive Producers: Simon Allen; Nick Angel, Liza Glucoft
Composer: Liam Howlett
Cast: Asa Butterfield, Iola Evans, Eddie Marsan, Robert Englund, Kate Fleetwood, Ryan Gage, Angela Griffin, Joe Bolland.
Releasing globally on Netflix on April 15, 2022. Learn more at: https://www.netflix.com/title/81488262
---
X on Blu-ray & DVD: "Representing filmmaker Ti West's long-awaited return to Horror, A24's X arrives May 24 on
Blu-ray Combo Pack (plus DVD and Digital) and DVD, from Lionsgate. From critically acclaimed director Ti West (The Innkeepers, The Sacrament), the horror film stars Mia Goth (A Cure for Wellness, Suspiria, Emma.), Brittany Snow (Prom Night, Pitch Perfect, Pitch Perfect 2), Jenna Ortega ("You," 2022's Scream, The Babysitter: Killer Queen) as well as Grammy Award® nominee Scott Mescudi (better known as Kid Cudi, Don't Look Up). X will be available on Blu-ray Combo Pack and DVD will be available for the suggested retail price of $39.99 and $29.96, respectively.
OFFICIAL SYNOPSIS
A group of actors set out to make an adult film in rural Texas under the noses of their reclusive hosts — an elderly couple with a farm and boarding house for rent. But when the couple catches their young guests in the act, the cast finds themselves in a desperate fight for their lives in this tantalizing slasher from writer-director Ti West.
SPECIAL FEATURES
"That X Factor" Featurette
"The Farmer's Daughters" Extended Scene
Street Date: 5/24/22
Blu-ray™ Combo Pack (+ DVD + Digital): $39.99
DVD SRP: $29.96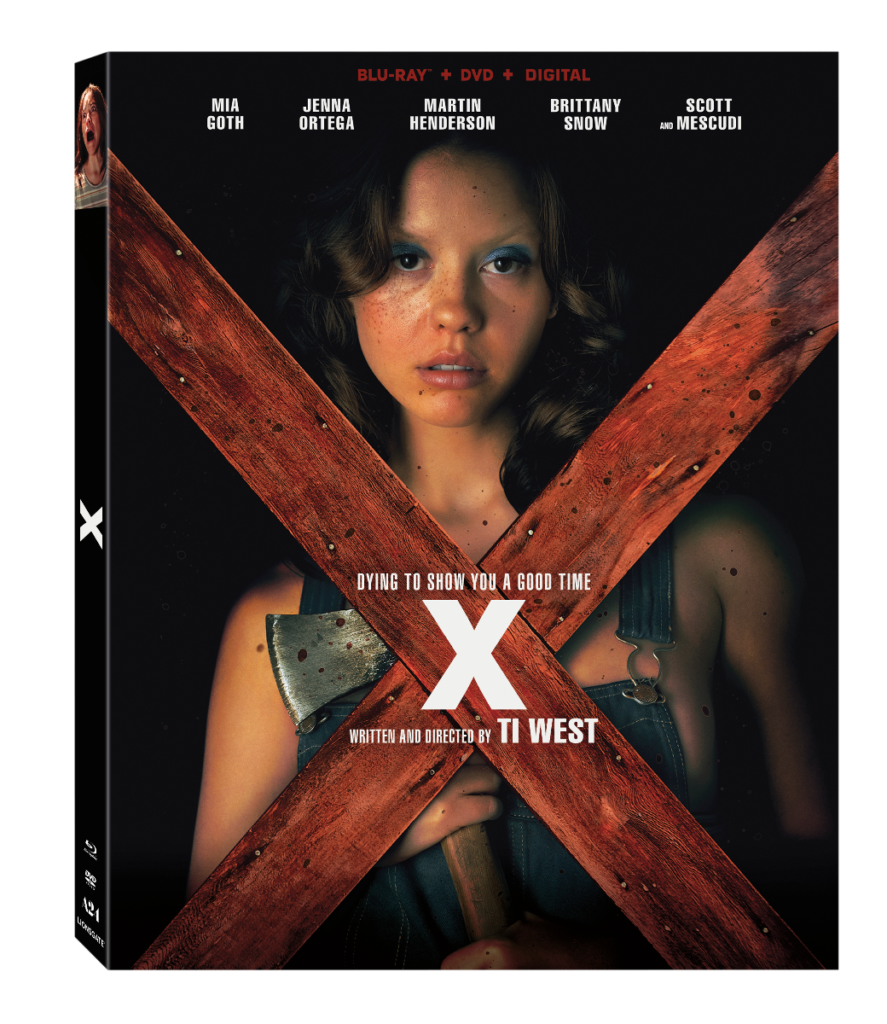 ---
SHEPHERD: "Haunted by the recent death of his wife, widower Eric Black seeks solitude as a shepherd on a remote Scottish island. As the bleak desolation of the foreboding landscape and terrifying visions begin to overwhelm him, Eric is pushed to the brink of madness. SHEPHERD is a masterful, stylish, supernatural horror thriller starring Tom Hughes ("Victoria", Cemetery Junction) and Emmy winner Greta Scacci."

Starring:
Tom Hughes, Kate Dickie, Gaia Weiss and Greta Scacchi
Written and Directed By:
Russell Owen
IN THEATERS
May 6, 2022
ON DEMAND AND DIGITAL
May 10, 2022