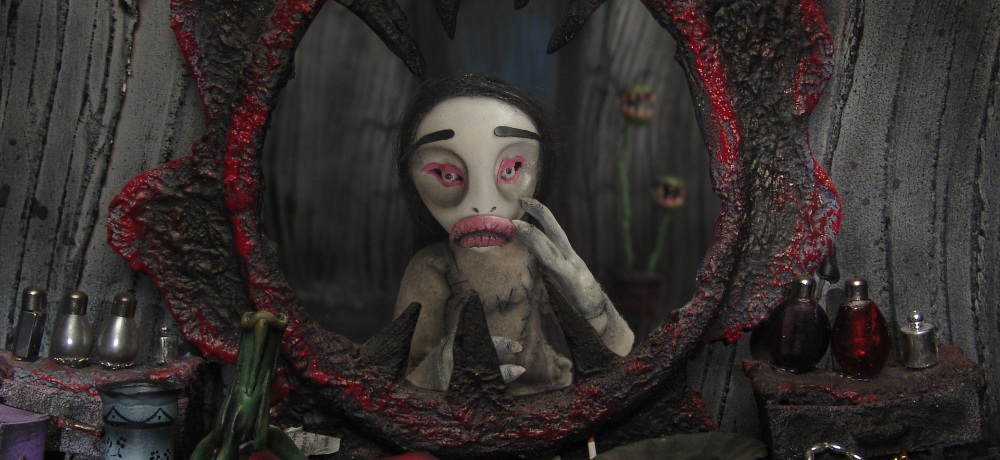 Created by Megan Riakos, Dark Whispers - Volume 1 is an all-female Australian horror anthology that features eleven filmmakers and will continue its festival run in North America starting on March 5th. Also: ScareHouse's Bold Escape Rooms announcement, The Big, Bloody Apple II women in horror event details, and The Freakmaker's Blu-ray debut.
Dark Whispers - Volume 1 Screenings: "Australia's first all-female horror anthology Dark Whispers - Volume 1, created by filmmaker Megan Riakos (Crushed), debuts internationally on Sunday 8 February as part of Final Girls Berlin Film Festival in Germany.
This screening will be followed the film's North American premiere at Cinequest in San Jose, California, screening on 5, 6, 7 and 9 March. Further festival dates will be announced soon.
Starring Andrea Demetriades (Babyteeth), Asher Keddie (Offspring) and Anthony LaPaglia (Riveria), the unique project is a first for Australia, where genre anthologies have not been a popular format until recently. The independent production showcase the stories directed by eleven talented filmmakers: Angie Black, Briony Kidd, Isabel Peppard, Janine Hewitt, Jub Clerc, Kaitlin Tinker, Katrina Irawati Graham, Lucy Gouldthorpe, Madeleine Purdy, Marion Pilowsky and Megan Riakos, who directed the wrap-around segment.
In the overarching story, shot by Justine Kerrigan, Andrea Demetriades plays Clara, who is obsessed with her late mother's cherished "Book of Dark Whispers".
Each weird tale that she encounters within its pages explores a new facet of the twisted human psyche or not-so-human; from the horror of grief to a share-house living disaster, from existential dread to right-swiping vampires.
"I'm proud to be able to bring this work to international audiences," says producer and instigator of the project Megan Riakos. "Australian genre filmmakers are highly regarded around the world but there are many exciting voices for audiences still to discover."
"With this project, we particularly wanted to present a broad cross-section of approaches and the filmmakers included are of diverse backgrounds and ages. What unites them is a taste for twisted tales as a vehicle to reflect on the complexities of contemporary life."
Dark Whispers – Volume 1 was produced by Riakos and Leonie Marsh in collaboration with Executive Producer Enzo Tedeschi (Deadhouse) and Associate Producer Briony Kidd (Stranger With My Face International Film Festival).
Instagram/Facebook: @darkwhispersanthology
Twitter: @DarkWhispers_au
Hashtag: #darkwhispersanthology
www.hemlockandcedarfilms.com"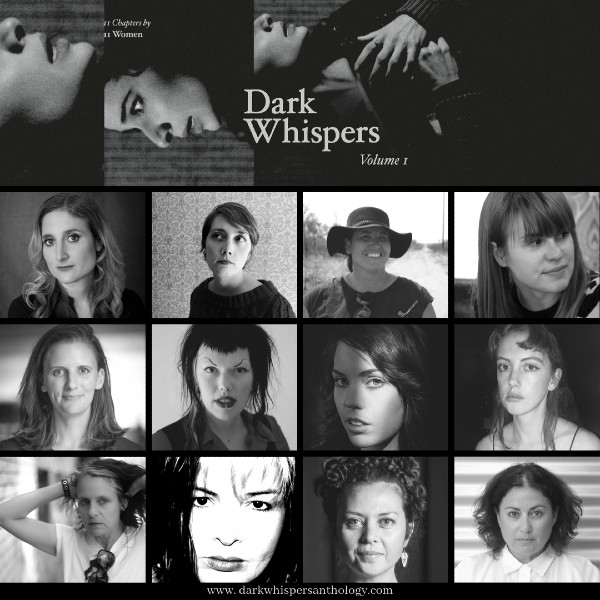 ---------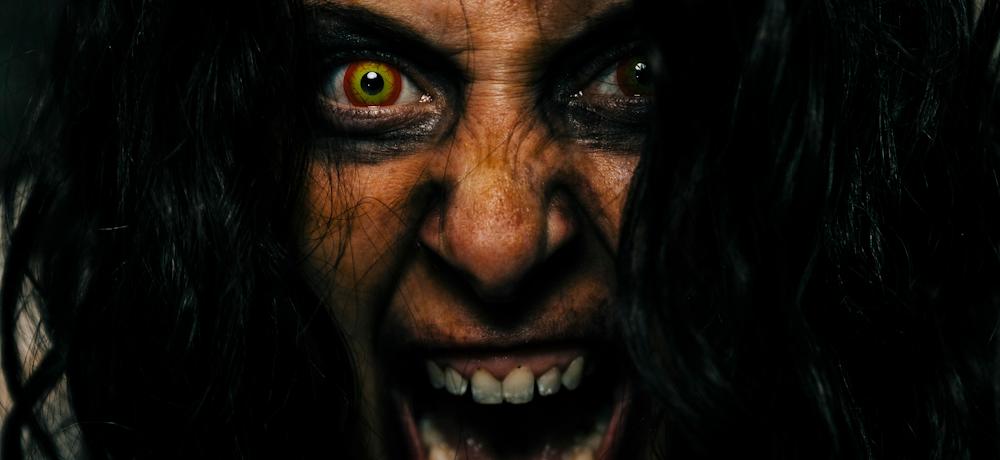 ScareHouse's Bold Escape Rooms Release: "Just in time for anyone looking to escape from the second-most-frightening day of the year, the makers of ScareHouse will debut Pittsburgh's newest immersive experience: BOLD ESCAPE ROOMS opens Friday, Feb. 14, in the heart of the Strip District.
And while it may not be Halloween, it's always a good time to scream through ScareHouse's The Basement, the notorious, intimate horror experience that's perfect for a happy (or not-so-happy) couple, which makes a long-overdue, limited-duration return after an unexpected delay during the Halloween season.
BOLD ESCAPE ROOMS offers two unique experiences: Stalked by a Killer and data/bass each of which combines intricate sets and unique puzzles in immersive adventures that can last up to an hour. Tickets to each escape room can be purchased separately online at www.BoldEscapeRooms.com and will be open from early afternoon through late evening Wednesdays through Sundays.
Plus, for a very limited time, BOLD ESCAPE ROOMS will also feature the long-awaited return of The Basement, whose doors will be open through the end of February only. The unique, intimate horror experience invites the brave to venture through alone or with a friend to step into a realm that will haunt their dreams and fuel their nightmares. The dread-filled descent into The Basement is open to guests 18 and older, and a waiver must be signed for entry.
BOLD ESCAPE ROOMS founder and ScareHouse creative director Scott Simmons says an unexpected delay in the original plans for a concept called 'The Scream District' led to a decision to open the brand-new escape rooms and re-introduce The Basement now.
"So many people are desperate to escape the terrors of Valentine's Day that when we realized last fall that we could not open our 'Scream District' concept on time and as planned, we began targeting this frightful, creepy, anxiety-laden day for the launch of our permanent escape rooms and the return of 'The Basement,'" Simmons says.
"Renovating and restoring a historic building in the Strip District turned out to be more challenging and complex than we ever imagined, but the support from our fans has been enormously encouraging, and we hope they agree that there's never a bad time for some adrenaline-fueled excitement," Simmons added.
Both escape room attractions are recommended for ages 12 and older (visitors under 16 will require adult supervision), while The Basement is, as always, restricted to those 18 and older.
In Stalked by a Killer, the clock is ticking, the room is filling with poisonous gas, and you have just one hour to escape with your lives. Armed only with your wits, you and your friends must solve a series of fiendish puzzles from the mind of a deranged maniac. It's your chance to become the star of your very own horror movie!
data/bass begins with a question: Why was Pittsburgh's hottest club suddenly shut down? Was it due to man, machine … or something in between? Up to eight people join an after-hours mission to sneak in and boot up the digital dance floor before time runs out. Hack and crack the code to get the party started!
Both experiences are housed in BOLD ESCAPE ROOMS at 2420 Penn Ave. in Pittsburgh's Strip District. Tickets to The Basement start at $49.99 for a double ticket (admission for two people) and $34.99 for a single admission. Admission to the escape rooms, each of which is purchased separately, is $26.95 each.
Tickets for all attractions at BOLD ESCAPE ROOMS can be purchased online at www.BoldEscapeRooms.com
Advance booking is strongly recommended, as the capacity for all attractions is highly limited."
---------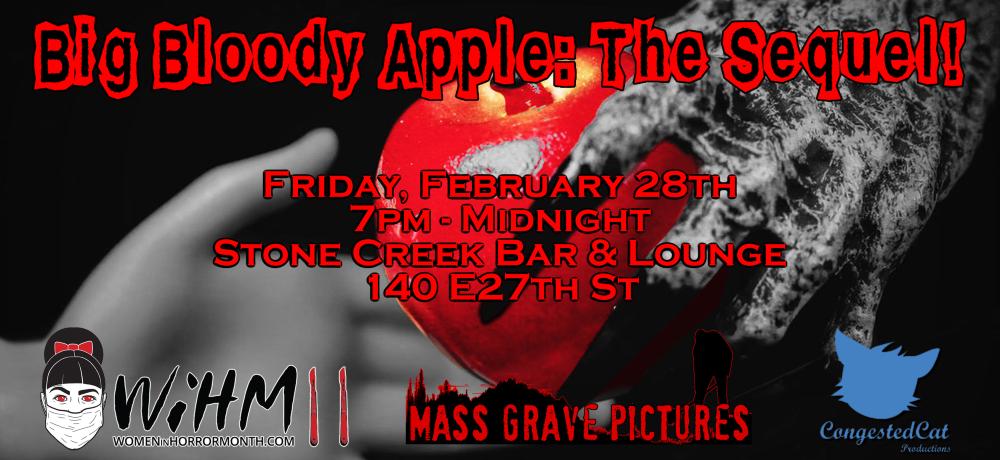 The Big, Bloody Apple II Women in Horror Month Event Details: "Mass Grave Pictures and CongestedCat Productions will present THE BIG BLOODY APPLE II: A Women in Horror Month Event taking place at Stone Creek Bar and Lounge (140 East 27th Street, NYC) on Friday, February 28st featuring films by Diana Porter, Julia Berkey, Erica Stockwell-Alpert, Angela Atwood, Alanah Rafferty, Elizabeth Fletcher, and A. K. Espada. This is a FREE event; doors open at 7 for networking, with three film blocks at 7:30, 8:45, and 10 pm, with more time to network, and Women In Horror Trivia hosted by Nicole Solomon of 4Mile Circus between the blocks, featuring trivia prizes donated by The Ax Wound Film Festival, Rue Morgue Magazine, and Shudder.
Films (All Filmmakers will be in attendance)
Mutiny by Alanah Rafferty
Heartbeat by Diana Porter
Laundry Night by A. K. Espada
Firstborn by Erica Stockwell-Alpert
Come Be Creepy With Us by Elizabeth Fletcher
Lady Hunters by Angela Atwood
The Lost Goddesses by Julia Berkey
Official event page:
---------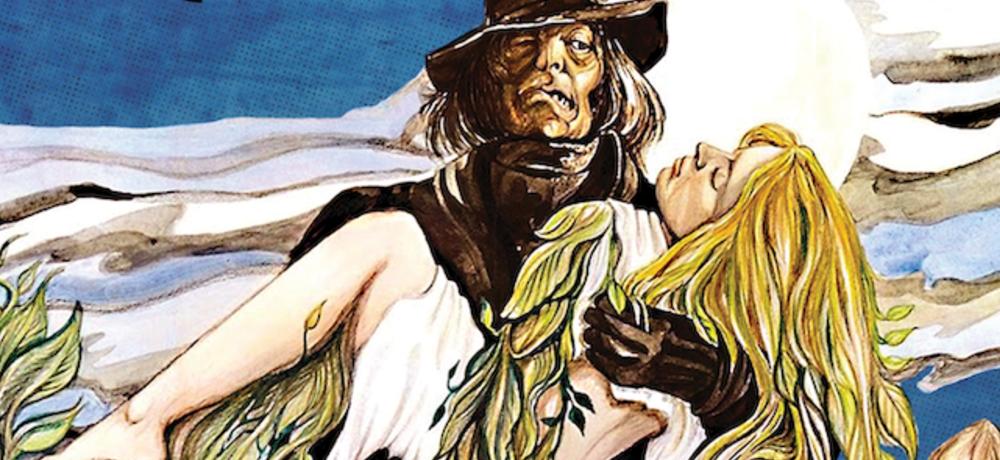 The Freakmaker Blu-ray Release Details: "Not satisfied with the pace of natural selection in driving evolution, a deranged biologist decides to create his own genetically engineered mutations. With the promise of using his experiments to "cure" them, Dr. Nolter (Pleasence) enlists members of the local Freakshow to help him kidnap students from a nearby college to use as human guinea pigs.
Using the same techniques that he developed mixing the DNA of plants and animals, he begins crossbreeding plants and humans with unpredictable results. One by one his failed experiments is cast-off to the circus until the freaks have had enough and seek their bloody revenge.
Starring Donald Pleasence (Escape From New York, Halloween, Wake In Fright), Tom Baker (Golden Voyage Of Sinbad and Dr. Who's popular 4th doctor), exploitation great Brad Harris (Kommissar X) and Michael Dunn (Best Supporting Actor nominee for Ship Of Fools).
For this release, writer/producer Robert D Weinbach restored his archival 35mm print for a vivid new master!
Along with the new transfer the disc presents English SDH subtitles for the first time on home video, a Featurette about the making of the film, a Commentary with Producer/Writer Robert D Weinbach and actor Brad Harris, an Audio Interview with Jack Cardiff, a Trailer and TV Spot, and a Still Gallery with Basil Kirchin's eerie score isolated.
BONUS FEATURES
Blu-Ray All-Region
New Scan from an archival 35mm print framed at 1:66:1
Featurette
Commentary with Producer/Writer Robert D Weinbach and actor Brad Harris.
Audio Interview with Jack Cardiff
Trailer and TV Spot
Still Gallery with Isolated Score
English SDH Subtitles
Running Time Approx 92m
The initial, limited release includes 2 double-sided postcards featuring new and vintage poster art for the film plus a Slipcover with a reproduction of the original, hand-painted Art by Mike Tommyrot (Instagram: @miketommyrot) inspired by the European VHS cover DR OF EVIL and the art of Basil Gogos!
ABOUT
For nearly 20 years, DiabolikDVD has been the source for horror, cult and weird cinema to customers around the world. Diabolik offers a one-stop shopping experience for a variety of genre labels from all corners of the globe. In conjunction with Vidcrest, DiabolikDVD is proud to offer FREAKMAKER as their first home video release.
Visit DiabolikDVD.com and on social media at Facebook, Instagram, and Twitter all @diabolikdvd "