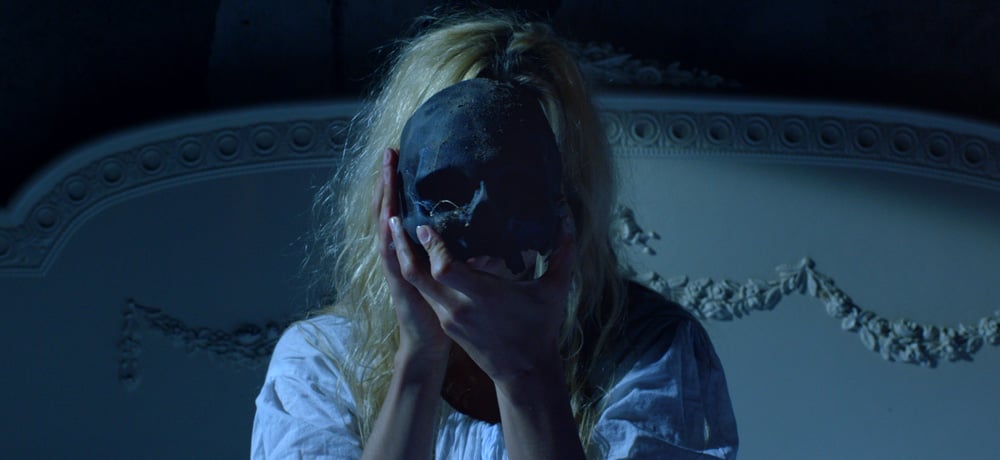 Watch the Teaser Trailer for DAWN BREAKS BEHIND THE EYES: "Having just inherited a run down castle, a dispirited woman and her ill-tempered husband decide to spend the night, as time and reality slowly starts to shift around them."
Directed by Kevin Kopacka
Starring: Jeff Wilbusch, Anna Platen, Frederik von Lüttichau, Luisa Taraz
-------
MENTAL HEALTH AND HORROR: A DOCUMENTARY Teams Up with MIXTAPE MASSACRE for Charity T-Shirt Drive: "The team behind the popular horror board game Mixtape Massacre and the filmmakers behind the upcoming documentary Mental Health and Horror: A Documentary have teamed up on a t-shirt design with a simple message: "Horror. You've Been Missing Out". The quote comes from Michael Kennedy (writer of Blumhouse's Freaky) in a recent clip that was exclusively premiered by Bloody-Disgusting.
The best part, all proceeds from the shirts will be donated to NAMI, the National Alliance on Mental Illness. Killer merch for a great cause.
Pre-orders for the shirt begin this Friday and will be open for two weeks. 
"When Freddie from the Mixtape Massacre team tweeted out that concept shirt design, my jaw dropped," explains Jonathan Barkan (writer/director). "It's such a clever presentation and the perfect quote to cut - no pun intended - to the core of the message. Horror is a beautiful, varied, and wonderful genre and everyone who dismisses it is missing out on all that it has to offer. I will wear this shirt with pride!"
Mixtape Massacre's Freddie Carlini adds, "For me, horror has always been a place of comfort, community and safety. A sort of solace found within darkness. Something I believe this upcoming documentary will help shine a light on and hopefully change some people's views of the horror genre. To be approached by and partner with the team from Mental Health and Horror on a fun piece like this for all the horror community, that also gives back to those struggling with mental illness, is a win-win that our team at Mixtape Massacre is proud to be a part of."
Support Mental Health and Horror: A Documentary on Kickstarter:
https://www.kickstarter.com/projects/mhhorrordoc/mental-health-and-horror-a-documentary"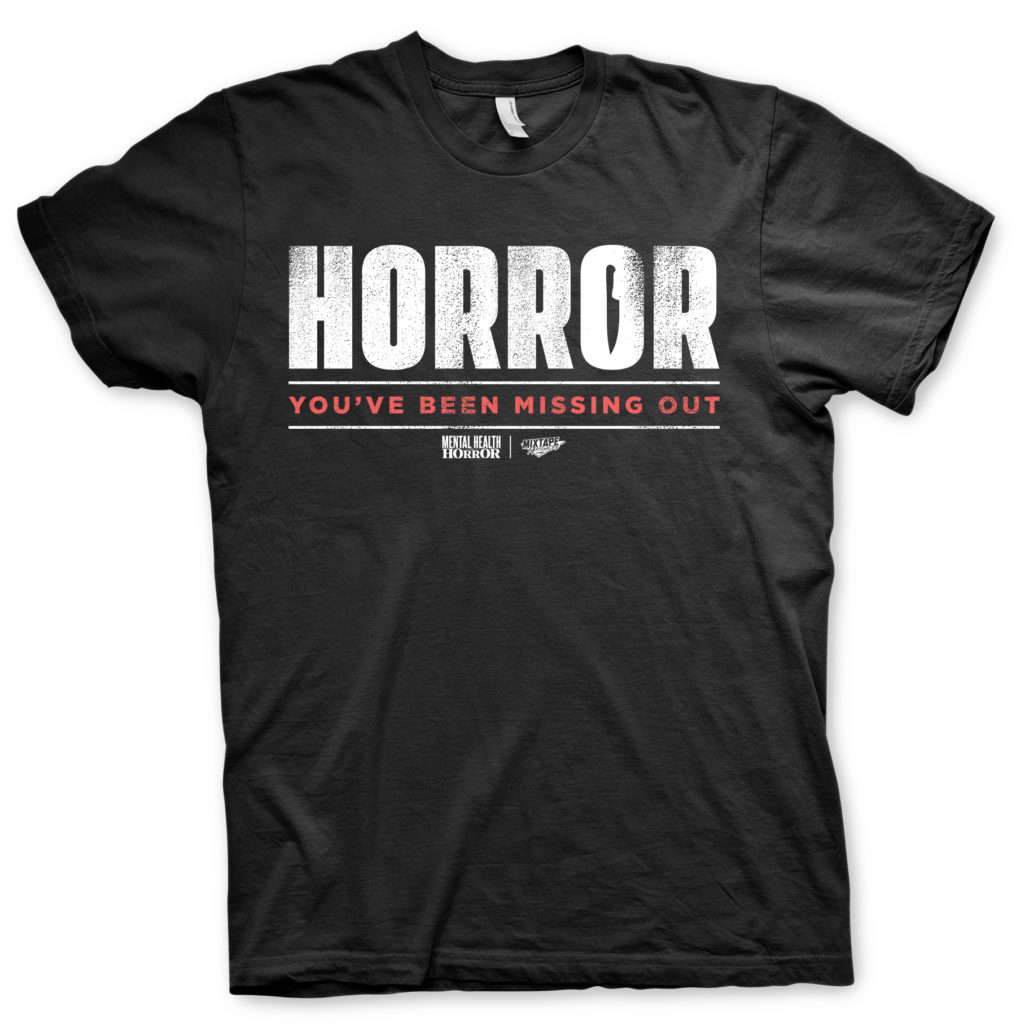 ----------
Hellboy Creator Mike Mignola, iZOMBIE Co-Creator Chris Roberson, and Acclaimed Artists Christopher Mitten and Ben Stenbeck Present Hellboy: The Silver Lantern Club: "Who stood against the forces of darkness in the days long before Hellboy and the B.P.R.D.?"
This October, Dark Horse Comics will debut Hellboy: The Silver Lantern Club, an all-new 5-issue comic book series by legendary Hellboy creator Mike Mignola and bestselling iZombie co-creator Chris Roberson, featuring art by Christopher Mitten and Ben Stenbeck, with colors by Michelle Madsen. Each stand-alone issue of the series focuses on a different Victorian occult investigator who battled evil years before Hellboy was on the scene.
"Over the years readers have gotten to know a few of the people who investigated the occult and supernatural long before Hellboy and the B.P.R.D., like the Witchfinder himself Sir Edward Grey and the globetrotting Sarah Jewell," said Chris Roberson. "But Sir Edward and Sarah were just two members of the Silver Lantern Club, a group of occult investigators who met regularly in a London tavern to swap stories over drinks. In Hellboy: The Silver Lantern Club Hellboy and Professor Bruttenholm take a break from an ongoing investigation to meet up with the professor's Uncle Simon at that same tavern, who was a member of the club himself, to hear stories of the glory days."
In the debut issue, Hellboy learns about the mysteries of an exorcism gone wrong and more when his occult investigator relative reveals secretive and perilous adventures of one of the Hellboy Universe's most mysterious societies. Silver Lantern Club member Simon Bruttenholm relates a tale from the dawn of radio, in which Sir Edward Grey and Sarah Jewel go toe to toe with . . . technology?
Each issue will follow Hellboy and Trevor Bruttenholm, drawn by Stenbeck, as they hear a new occult adventure from the Silver Lantern Club's history, drawn by Mitten.
Just in time for Halloween, co-writers Mike Mignola and Chris Roberson expand the Hellboy universe with a new tale of strange spiritual happenings. Hellboy: The Silver Lantern Club issue 1 will be published by Dark Horse Comics on October 27, 2021 as a full-colored 32-page comic. Mignola, Mitten, and award-winning colorist Dave Stewart provide the cover for the debut issue.
For more information about the Hellboy Universe, follow Dark Horse Comics on Twitter, Facebook and Instagram."