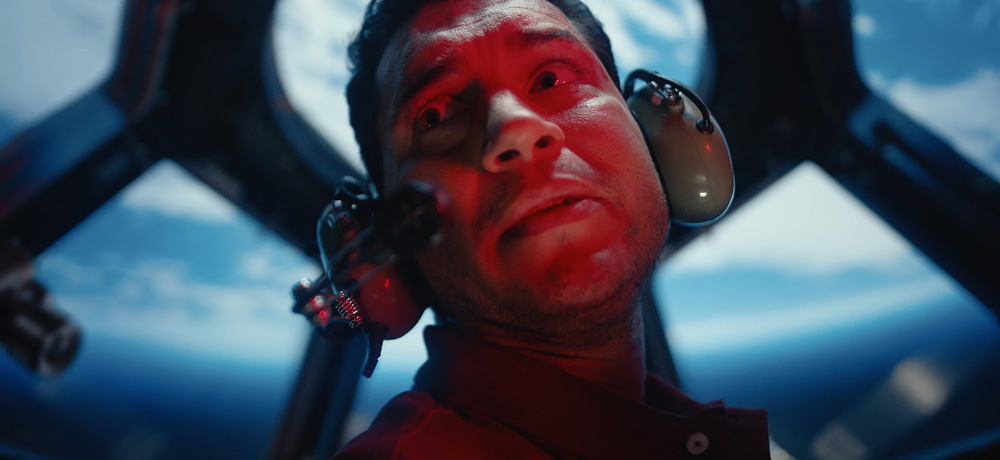 Watch the Short Film DECOMMISSIONED: "An astronaut encounters a terrifying anomaly approaching the International Space Station.
CREATED USING THE UNREAL ENGINE FOR EPIC GAMES' UNREAL ENGINE SHORT FILM INITIATIVE SUPPORTED BY SCREEN QUEENSLAND
CHECK OUT OUR 'MAKING OF': vimeo.com/502476208
KEY CAST
Commander DIaz | Joey Vieira
Houston | David Normand
KEY CREW
Director | Josh Tanner
Written by | Jade van der Lei & Josh Tanner
Produced by | Jade van der Lei & Danielle Redford
Cinematographer | Jason Hargreaves ACS
Editor | Tony McGrath
Composer | Ack Kinmonth & Stevan Markovic
Sound Designer | Thom Kellar
Production Designer | Matt Putland
Costume Designer | Chrissy Flannery
Make-Up Designer | Sean Genders
Stunt Coordinator | Keir Beck
Virtual Production & Picture Post Production | Cutting Edge Post
Sound Post Production | Folklore Sound"
----------
Exorcist II: The Heretic OST First Ever Vinyl Release from Jackpot Records: "In one of his first forays into big budget Hollywood, Ennio Morricone handed in one of his weirdest, eeriest scores - Rolling Stone (top 35 greatest horror soundtracks)
From the beautiful to the absolutely demented, while still playing in the same sandbox. Once you get to the deranged Satanic prog rock of "Magic And Ecstasy," it hits you: this is the craziest we've ever heard Morricone. And it's amazing.
"I like the first Exorcist, because of the Catholic guilt I have, and because it scared the hell out of me; but The Heretic surpasses it". - Martin Scorsese"
Artist: Ennio Morricone
Title: Exorcist II: The Heretic
Format: Limited Edition Colored Vinyl LP
Release Date: March 26th, 2021
Catalog Number: JPR069
UPC: 843563130711
LP Suggested List: $29.99
• First Time Reissued On Vinyl
• Sourced From The Original Master Tapes
• Pressed at RTI for Maximum Fidelity
• Limited Edition Florescent Green Vinyl
To learn more, visit: https://jackpotrecords.com/2021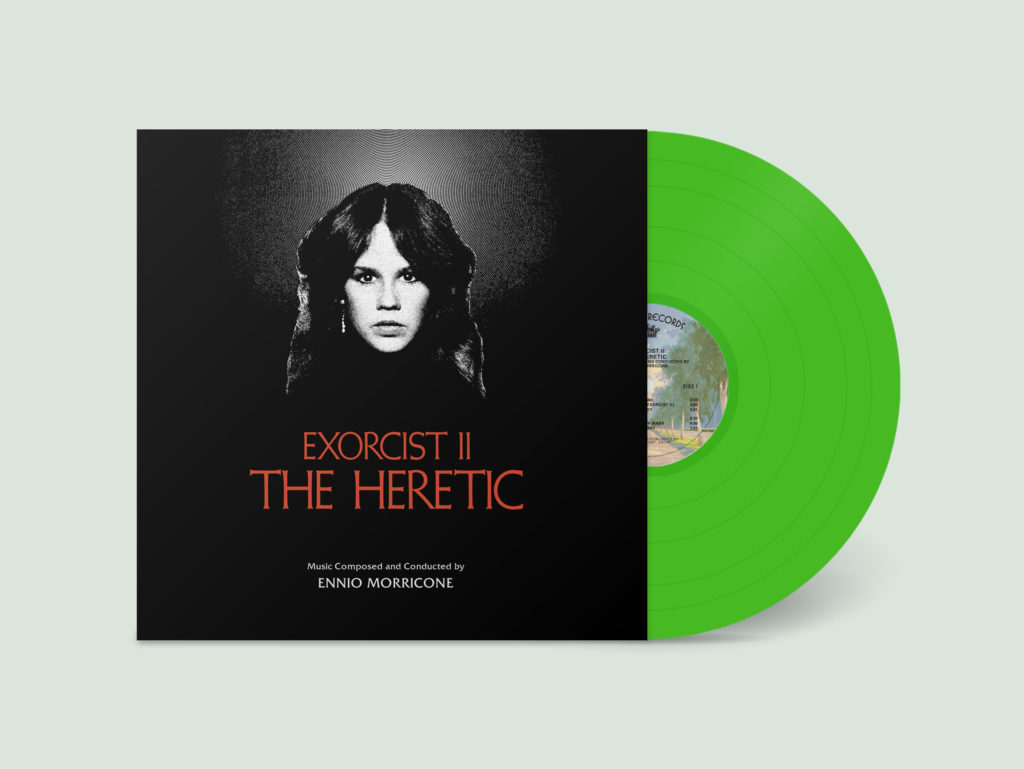 ---------
Off Limits Press Releasing Hearts Strange and Dreadful, Historical Horror Novel Set in a Plague-Ridden 1800s New England Town: "Off Limits Press made waves in the horror fiction community when it released its debut novella, Crossroads by Laurel Hightower, which was included in the Library Journal's list of 2020 Best Horror and a big hit with horror fans everywhere. The boutique press, specializing exclusively in horror fiction, is now releasing its first novel, Hearts Strange and Dreadful by Tim McGregor. 
Hearts Strange and Dreadful takes place in 1821 in the fictional New England town of Wickstead, which has recently been overcome by a deadly plague. As the town's paranoia grows, the buried dead are exhumed and occult fires burn well into the night. A mysterious traveler rides into town, and the residents aren't sure who to trust anymore. Surprisingly, Wickstead's residents begin to look to Hester Stokely, an outcast orphan with unusual abilities, who may be just the heroine the plague-stricken town needs. Hester must confront the dark forces which have invaded Wickstead or all who live there may be lost…their souls included. 
Sara Tantlinger, Bram Stoker Award-winning author of The Devil's Dreamland, had this to say about Hearts Strange and Dreadful: "From the first line to the very last word, McGregor's novel lures the reader deep into the settlement of Wickstead. With striking visuals and dynamic characters, the novel unfolds so richly that I could see every scene played out in my head. The writing completely transports the reader into this devastating world where disease and wickedness seep from the shadows. Beautiful and heartbreaking, every page will clutch the reader close to its words, unable to relent until the end—and even then, the darkness will linger in your thoughts. A marvelous work of historical horror with unexpected turns that are executed exceptionally—what a journey!"
Hearts Strange and Dreadful is coming out on February 15th and is now available for pre-order.