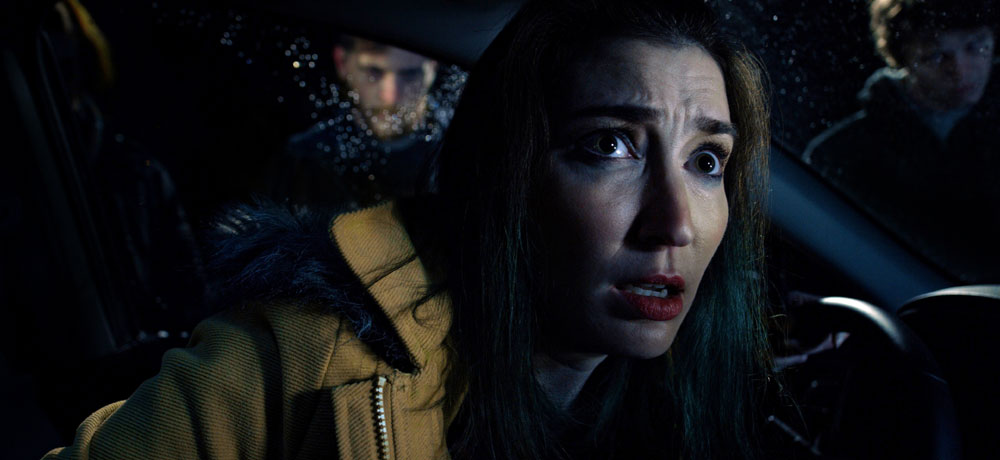 In today's Horror Highlights, we have the trailer for Driven, details on a partnership between DarkMatter TV and KAST, a look at the trailer for Proximity, and release details and the trailer for Celebrity Crush:
Driven Trailer: "Emerson Graham's nights as a cab driver are filled with annoyances and inconveniences, but until tonight, never attacks and disappearances. After picking up a mysterious passenger her evening goes from working a job to performing a quest as they must race against the clock to stop demons from invading the world.
Casey Dillard wrote and stars in a film by Glenn Payne, co-starring Richard Speight Jr ("Supernatural", "Band of Brothers"), Jessica Harthcock (Ender's Game), Nicholas Roylance ("Punishment!"), Andy Field (Avengers : Endgame), Bill Luckett (Battlecreek), and Leah Hudspeth ("The Resident"). Driven arrives on DVD and Digital June 16 from Uncork'd Entertainment."
---------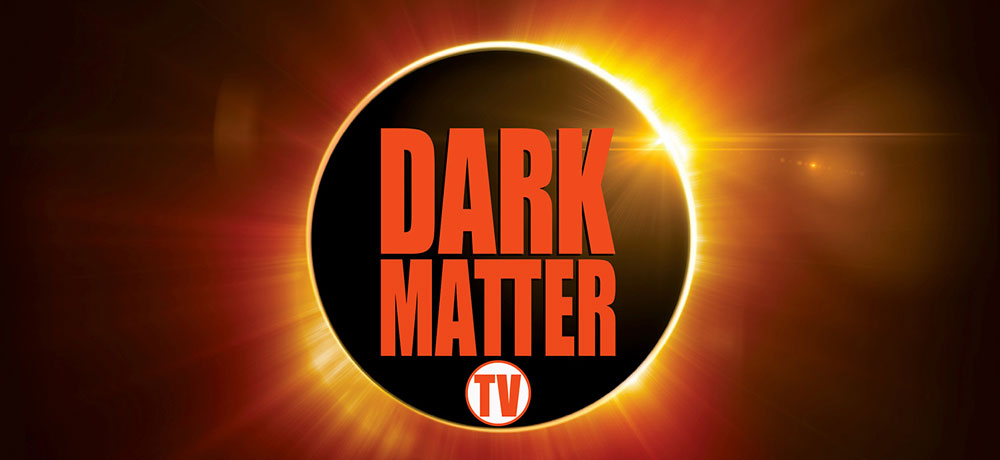 DarkMatter TV and KAST Partnership: From the Press Release:
DarkMatter TV partners with KAST for an online 'virtual cinema movie marathon' 
LOS ANGELES, CA (30 April 2020) – DARKMATTER TV (www.darkmattertv.com), a free video streaming app for horror, sci-fi, action and true crime entertainment announces partnership with Kast (www.kast.gg), the social hangout platform that enables users to virtually spend time together in the digital space.
As DarkMatter TV's first content partnership, Kast will stream 10 handpicked films from the platform, including "Tales from the Crypt", "Don't Kill It" and "Hostile". 
With the entertainment industry forced to take a new approach as to how new films are distributed to consumers outside of cinema walls, DarkMatter TV and Kast are at the forefront of change to provide its community members the means to share experiences together, by hosting virtual movie nights.
"The impact of sharing new experiences together, like watching a new film with a partner, family, or friendship group, is an extremely powerful thing" comments Mark Ollila, CEO and co-Founder of Kast. "Not only are you all seeing something new for the first time, but you are all seeing it at the same time.
DarkMatter TV's partnership with Kast is only the beginning of the shift we expect to see in how people consume media and entertainment together; whether that's a film, TV program, or series. We can already see an increase in the amount of "fast-tracking" within the film industry and we believe that this is likely to open up new doors for the entertainment sector and spark further innovation where it is really needed."
"The DarkMatter TV App is the new go-to destination for shocking, scary, thrilling, and just plain awesome movies", comments Marcy Levitas Hamilton, co-CEO and co-Founder of DarkMatter TV.  "We are proud of our association with Kast who are innovators in the medium of social engagement.  We look forward to sharing success together."
All 10 films will be streamed in the same Watch Party on the Kast platform and will air on Fridays, Saturdays, and Sundays at 7PM PDT over the next three weekends via this link: https://s.kast.live/g/gxlidrccbfb  
The full list of films include:
New community members can access the platform and films by downloading the Kast app for free on PC and Mac, as well as on the Apple App Store, Google Play, with premium subscription options available from $4.99 per month.
About Kast
Kast is an online hangout platform for friends that want to play together, watch together, and be together in the digital space. The platform empowers individuals to live-share experiences, engage within the community, and build relationships with like-minded people. The team consists of passionate individuals who hail from diverse backgrounds across the globe, coming from fast-paced and exciting industries such as esports, video streaming, entertainment, and video games. Kast has a team of 21 people with offices in both San Diego, California, and Helsinki, Finland.
About DarkMatter TV
DarkMatter TV is an A-VOD app and Linear TV channel was launched in the U.S October 31st 2019, and available in Africa, and South-East Asia Q2 2020. Founded in 2019 by TriCoast TV, DarkMatter TV features science fiction, horror, and action-themed content that is expertly curated by our staff TV, film directors and festival Programmers. DarkMatter TV's operations are based at TriCoast Studios in Culver City, CA, United States. Official app page: https://apps.apple.com/us/app/id1474261935.
Follow DarkMatter TV on Twitter @TVDarkMatter, Facebook, and Instagram (@DarkMatterFreeTVapp). Please contact DarkMatter TV at info@tricoasttv.com for more information.
---------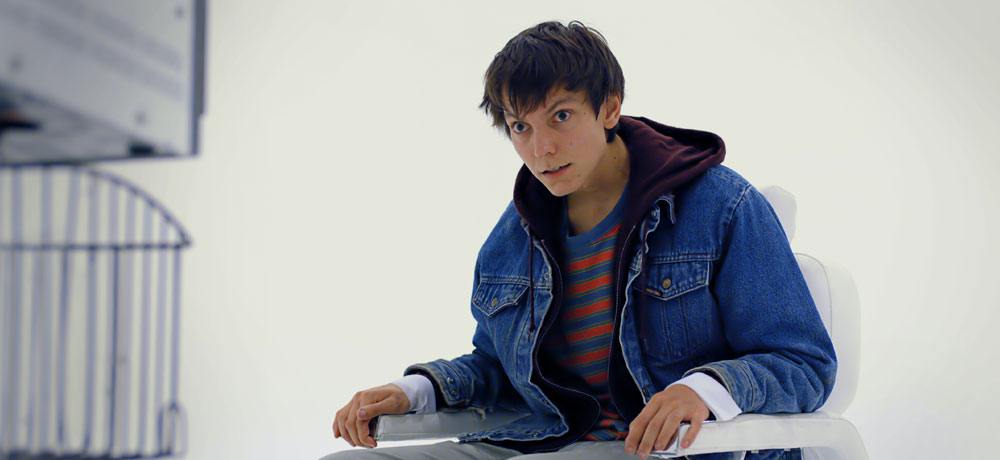 Proximity Trailer and Release Details: "A young NASA JPL scientist is abducted by extraterrestrials but when no one believes his story he becomes obsessed with finding proof which leads him on a journey of discovery. An enthralling sci-fi thriller, PROXIMITY is an engaging exploration of the unknown, and the debut feature film from filmmaker and award-winning VFX artist Eric Demeusy."
PROXIMITY Hits On-Demand and Digital for Watch-At-Home on May 15. Learn more at: https://www.proximitymovie.com/
---------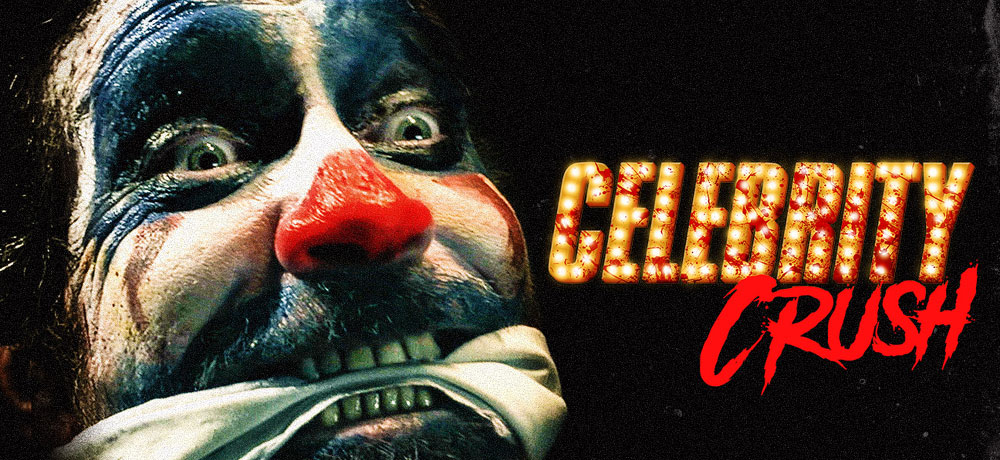 Celebrity Crush Trailer & Release Details:
Random Media is releasing the horror film 'Celebrity Crush' starring Oliver Robins (Spielberg's Poltergeist), Alissa Schneider (Paying Mr. McGetty), Melissa McNerney (Fingers), Jonathan D. Lee (Clique) and Wade Williams (Zombie Clean Up). The fan obsessed feature will release on-demand and on all digital platforms on May 26, 2020. 
Directed by Oliver Robins, 'Celebrity Crush' follows the B-rated horror movie 'Chain-Face Clown' released in 1985. No one knew the film would one day become a classic. Heralded as a cinematic "tour de force", well, at least by a select group of horror movie fans. The film's biggest fan, 29-year-old Emily Lynessa always knew she was going to meet and fall in love with Jonathan Blaklee, the mid 40s star of 'Chain-Face Clown'. For Emily, Jonathan is the perfect soulmate; "no other male compares to him". She has idolized him, and the film, ever since she can remember. Emily has a collection of 'Chain-Face Clown' memorabilia that would impress even the most ardent fan. But there is one item she has yet to attain, the real life, actual living and breathing Jonathan Blakely. There's only one problem, Emily knows Jonathan will have no interest in her because he's famous, and she's not. Her plan is simple: meet Jonathan at an upcoming autograph signing for the DVD re-release of 'Chain-Face Clown' and seduce him. She will lure him back to her home, where Jonathan will be imprisoned, until he realizes Emily is the one for him. She puts her plan into action, Emily successfully lures Jonathan back to her pad. After a night of debauchery, Jonathan wakes, he is now imprisoned in an abandoned shed on the rural home's property. Jonathan must now find a way to escape or forever be the ultimate addition to Emily's 'Chain-Face Clown' memorabilia collection. 
Filmed in Florida, 'Celebrity Crush' premiered at Dances With Films, and picked up 'Best Horror Movie' at Melbourne Independent Film Festival. Produced by Michael Baumgarten (Smitty) and Oliver Robins, in association with Tel K. Ganesan and G.B. Thimotheose of Kyyba Films. The deal was negotiated by Eric Doctorow on behalf of Random Media and by Sebastian Twardosz of Savant Artists on behalf of the filmmakers.
'Celebrity Crush' releases on-demand and on all digital platforms on May 26, 2020.