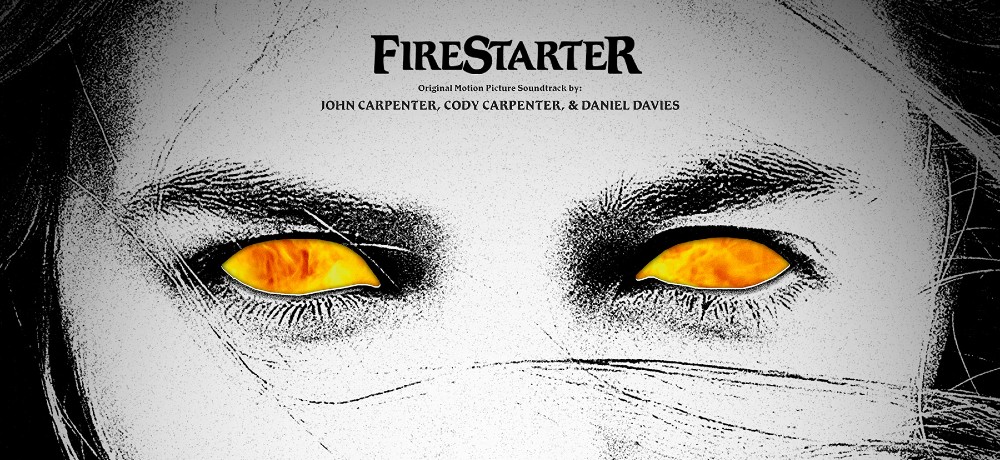 JOHN CARPENTER ANNOUNCES RELEASE OF FIRESTARTER ORIGINAL MOTION PICTURE SOUNDTRACK: "The horror master John Carpenter has reunited with his Halloween series collaborators Daniel Davies and Cody Carpenter for a visceral soundtrack to the new film adaptation of Stephen King's Firestarter. The soundtrack is set for release digitally via Back Lot Music on May 13th, the same day the film is released in theatres and streaming only on Peacock. Vinyl, CD and cassette formats are slated for October 14 from Sacred Bones. Alongside today's announcement, the trio has shared the movie's suspense-filled end title theme - listen now. The score marks the first official soundtrack that the team has composed together outside of the Halloween series and their inspiration and evolution as a creative team is on full display.
From the producers of The Invisible Man, Firestarter is a new take on the classic Stephen King thriller about a girl with extraordinary pyrokinetic powers and her fight to protect herself and her family from sinister forces that seek to capture and control her. The film stars Zac Efron and Ryan Kiera Armstrong. Directed by Keith Thomas (The Vigil), Firestarter is produced by Jason Blum for Blumhouse and Oscar winner Akiva Goldsman for Weed Road Pictures.
The Firestarter soundtrack utilizes some of the best elements of Carpenter's famous musical repertoire and charts exciting new territory. The tracks range from fist pumping sci-fi anthems to slow reverb drenched piano ballads and each utilizes a variety of sonic applications. Skulking beats, skittering synths, crushing guitars and an ever-lurking echo come together to create an album that is atmospheric and also deeply melodic, cohesive and eclectic. These three musicians are all working at the peak of their individual and collaborative creativity and this soundtrack further solidifies them as masters of the craft."
Listen to "Firestarter (End Credits)"
Pre-order Firestarter Original Motion Picture Soundtrack
Firestarter Original Motion Picture Soundtrack track list:
Mother's Love
Lot 6 (Main Titles)
Are You Scared Of Me?
Dodge Ball Heats Up
Corporate Menace
Burned Hands
Rainbird Fights Vicky
Bless Mommy
Flashback Kills
Police Arrive
Sniper Attack
Charlie Alone
Charlie's Power
I'll Find You
Charlie's Rampage
Rampage Ends
Firestarter (End Titles)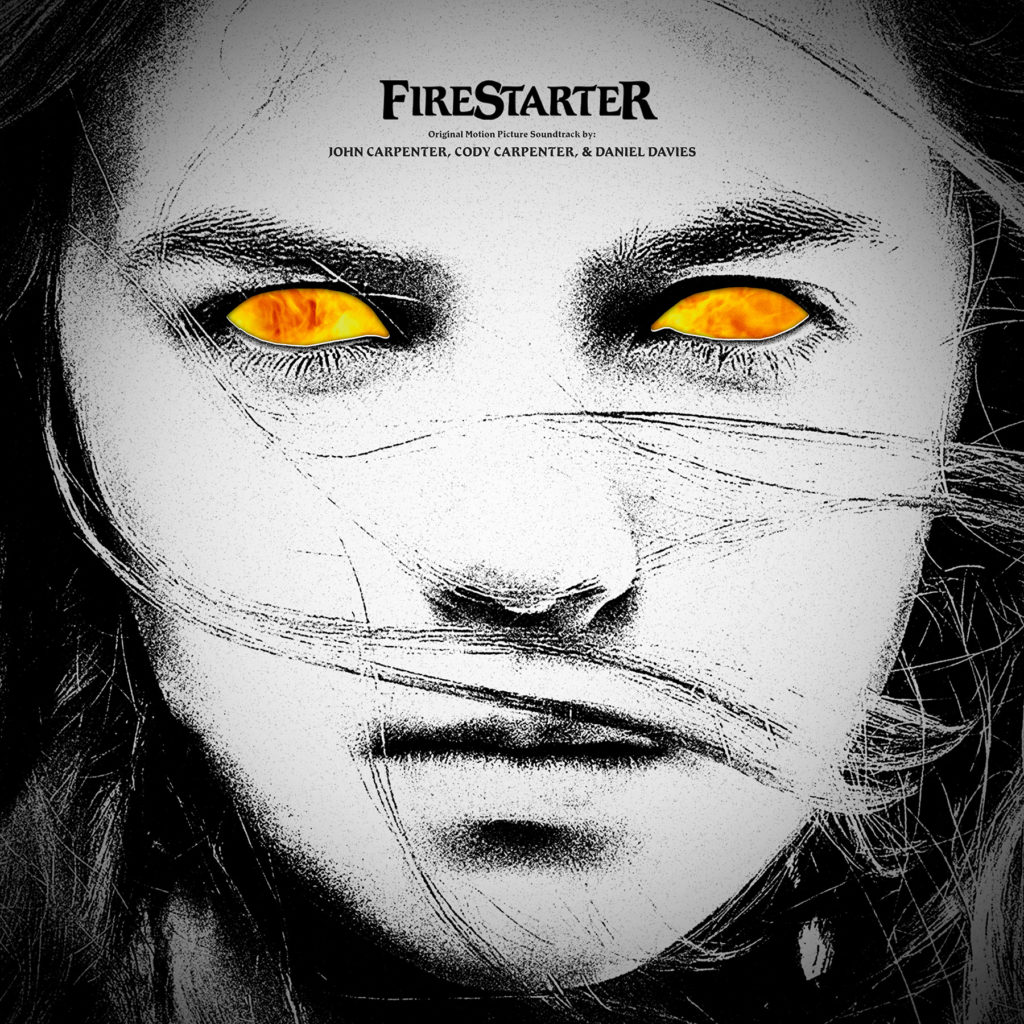 ---
Chucky Season 2 Starts Production, Returning Cast Confirmed: "Brad Dourif, Zackary Arthur, Björgvin Arnarson, Alyvia Alyn Lind, Alex Vincent, Christine Elise and Barbara Alyn Woods return alongside Jennifer Tilly for the second season of "Chucky" on both USA Network and SYFY."
Season two started production as of April 20th and is expected to premiere on USA Network and SYFY this fall.
---
WHO'S AFRAID: "Who's Afraid follows a woman who achieved viral 'Karen' status, after accosting a neighbor in their shared fitness center, as she flees to the wilderness to regroup. When she arrives in a remote mountain town, her welcoming committee proves to be more dangerous than anyone she has ever encountered."
"Impact Wrestling star William Morrissey (formerly Big Cass in WWE) stepped into his role as one of the mysterious locals with aplomb, demonstrating emotional range far beyond what he's been expected to display in the squared circle. His castmates include veteran actors who've appeared in Gossip Girl (Robyne Parrish) and the upcoming David Arquette film On Sacred Ground (Marshall Dancing Elk Lucas)."
Who's Afraid has an ongoing Seed&Spark campaign to finance post-production.
---
Tom Starita's DELTA: Jason Carico is a grieving father, desperately trying to come to grips with the loss of his eight-year-old stepdaughter, Delta, who drowned two months ago.
But if she's dead, then why is there a little girl claiming to be Delta locked up in his basement?
Desperately wanting to believe her, Jason attempts to live a normal life while hiding his nightmare below. His anxiety explodes when his late wife's sister appears on his doorstep. Can he trust her? Would she believe him? And what will the police think if they ever find out the only African American man in town has a white girl trapped in his basement?
The haunting motto of Mother's death cult tolls throughout the book, "The Universe has a plan, independent from the wants of man."
Delta will be available on August 4th, but you can pre-order it now. To learn more, visit: https://www.amazon.com/Delta-Tom-Starita/dp/1684339987/