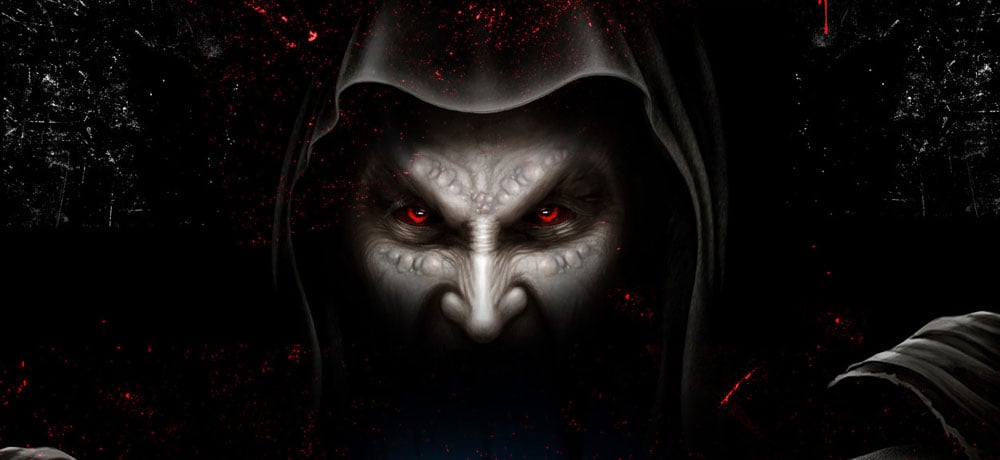 Today's installment of Horror Highlights is jam-packed with the latest indie horror news, including: the trailer for Hallowed Be Thy Name, a Q&A with Jim Towns, trailers for The Clearing and Dinner Party, and details on the book Sequelland: A Story of Dreams and Screams:
HALLOWED BE THY NAME Trailer: "Superstition, magic, and bad decisions drive us down a road into a small town in rural Louisiana with Devin, a 17-year-old boy, being dragged to his mother's hometown after his parents' ugly divorce. After arriving at his grandmother and settling into his unwanted new life, Devin meets two locals who sweep him out of his comfort zone. Like most teens they are curious and ignoring all warnings they venture deep into a forsaken Cave, thought to be haunted by local town people. Together they meet, CAUCHEMAR, a legendary demon that wreaks havoc on all those it encounters. They learn quickly that sometimes in life we have to allow nature to take its course, because there are some things that just aren't meant to be. Ever hear the saying "When man plans, God Laughs?" That statement has never been more true than in this story."
Cast: Collin Shephard, Alissa Hale, Bryen Lenis, Bill Barrett, Travis West, Hal Whiteside, and Fiona McQuinn
Director of Photography: Torin Penwell
Editors: David Bergen and Drew Cook
Run-Time: 100 minutes
Release Date: June 2, 2020 (On all VOD platforms)
Written, Directed, and Produced By: Taylor Ri'chard
---------
DINNER PARTY Trailer: "Bill Sage (American Psycho, "Power") and Jeremy London (Mallrats, The Devil's Dozen) star in writer-director Miles Doleac's The Dinner Party, coming to theaters, DVD and Digital this June from Uncork'd Entertainment.
Renowned surgeon and culinary enthusiast, Carmine Braun, invites playwright, Jeffrey Duncan, and his wife to join his eccentric friends at their semi-annual dinner party, having promised to fund Duncan's new play to Broadway. As the evening descends into madness, the group's true intentions are revealed, along with an ancient secret that will change the Duncans' lives and fortunes forever.
Lindsay Anne Williams, Mike Mayhall, Alli Hart, Ritchie Montgomery and Miles Doleac also star.
The Dinner Party will hit theaters June 5 (TBC), be available on DVD and Digital from Amazon, iTunes, Vudu, Google Play, Fandango Now, Xbox, Dish Network, Direct TV and through local cable providers."
-------
THE CLEARING Trailer: "Los Angeles, CA (May 21, 2020) – Crackle Plus, a Chicken Soup for the Soul Entertainment (Nasdaq: CSSE) company and one of the largest operators of streaming advertising-supported video-on-demand (AVOD) networks, announced today the premiere of original action horror film The Clearing on June 4th.
As one of the only AVODs continually adding original and exclusive programming that uplifts, entertains, and inspires audiences, Crackle adds The Clearing alongside original and exclusive titles that can only be found only on Crackle, including Crown Vic, On Point, '85: The Greatest Team in Football History, Wonders of the Sea, Yelawolf: A Slumerican Life, and Going From Broke.
The movie, only available on Crackle beginning June 4th, stars Liam McIntyre ("Spartacus") as a father who takes his daughter, played by Aundrea Smith ("Diary of a Future President"), on a weekend camping trip during a mysterious disease outbreak. The film also stars Sydelle Noel ("G.L.O.W.") and Steven Swadling ("Kickboxer").
Set at the dawn of a zombie apocalypse, The Clearing unfolds amid tensions between Tom (McIntyre) and his wife (Sydelle Noel) over his parental responsibilities and the time he spends with his young daughter Mira (Smith). Tom takes Mira on a camping trip, only to discover the impending disaster that leaves the pair trapped in a clearing in the woods, fighting to make it out alive.
Making his feature directorial debut with The Clearing, writer-director David Matalon's goal was to pay homage to beloved zombie tropes while blazing his own way with imaginative screenwriting and innovative filmmaking techniques. "I couldn't be more excited for The Clearing to have its premiere on Crackle and I'm grateful for their passion and enthusiasm for our movie," said Matalon. "I'm thrilled to take viewers on this action-packed ride."
"For the segment of our audience that loves zombie movies, The Clearing follows in the footsteps of our other horror offerings, such as Office Uprising and the Dead Rising film series," said Philippe Guelton, President of Crackle Plus. "This film will deliver an action-packed distraction that our fans are craving right now."
The film was acquired by Screen Media Ventures, a Chicken Soup for the Soul Entertainment company and the supplier of exclusive and original content for Crackle Plus. Seth Needle, SVP of Worldwide Acquisitions at Screen Media Ventures, negotiated the deal on behalf of Crackle Plus.
As a partner exclusive, the film will debut on May 25 on the Crackle Channel on Amazon Fire TV devices, available for early access in 34 million U.S. homes.
Crackle is available on Amazon FireTV, RokuTV and devices, Apple TV, most Smart TVs (Samsung, LG, Vizio), Gaming Consoles (PS4 and XBoxOne), on iOS and Android mobile devices and on desktop at Crackle.com."
---------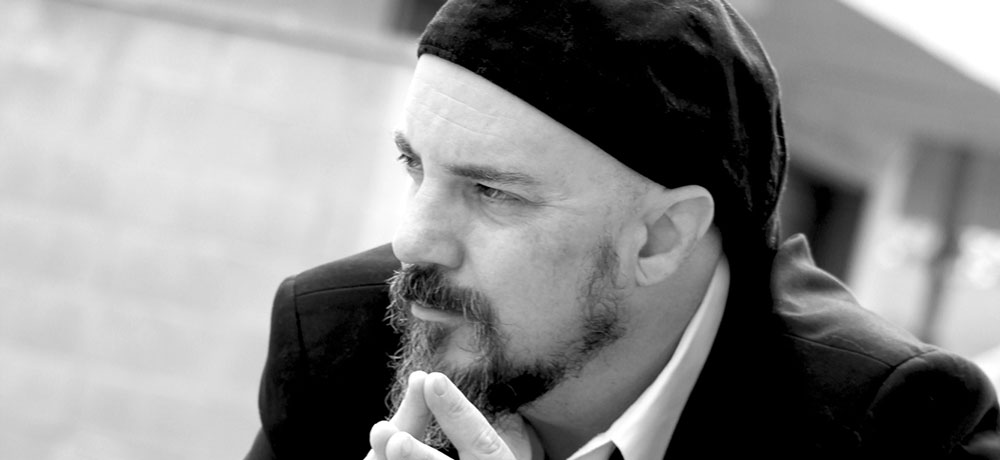 EXCLUSIVE INTERVIEW : HORROR AUTHOR AND FILMMAKER JIM TOWNS
Anubis Press just released AMERICAN CRYPTIC- TRUE STORIES OF THE STRANGE AND UNCANNY by author and filmmaker Jim Towns (House of Bad), now available on Kindle and in paperback.
The book, says the presser, "is an open-minded cynic's take on the uncanny and sometimes frightening things that border our accepted reality. Through thirteen stories and essays, author and filmmaker Jim Towns examines several legends native to his own roots in Western Pennsylvania, and recalls some of his own unexplainable experiences as well. From folk tales of Native American giants buried under great earth mounds, to a haunted asylum, to a phantom trolley passenger, this work seeks not only to present the reader with new and fascinating supernatural tales, but also to deconstruct why our culture is so fascinated by their telling and re-telling."
We spoke to Towns about his movies and the book!
Is this your first novel, Jim?
It's my first book published. I have a fiction horror novel I wrote last year called Bloodsucker City that some publishing houses are currently looking at.
What interested you about this particular topic?
The book is dedicated to my mother, who was a single mom and a little older when she had me. She was obsessed with local history, from the French and Indian War (which took place all throughout where we lived in Western Pennsylvania) through to the 20th Century. She was a great collector of old stories not only in books, but also folklore and oral narratives. She would tell me stories about local Native American tribes, or odd bits of history from where she grew up in a small coal town south of Pittsburgh—and it was those odd bits that stuck. As I got older, I heard many other odd or creepy stories from friends' parents or scoutmasters or whomever, and I think I just sort of filed them away in my mind for later. When Jacob Floyd of Anubis Press offered me this project, I went through the old mental footlocker and dusted many of these off. I also reached out to trusted friends who had their own unusual encounters as well. My goal was to present these uncanny folk tales and freaky encounters without trying to convince the reader of their veracity- that's not my intent. Instead, I wanted to start or at least further a conversation about these stories, how they fit into our culture, and why we keep telling them.
Did you consider writing it as one standard story, as opposed to an anthology of sorts, at any time?
It was important for me to find some way to classify the stories I'd been told from the odd ones I'd experienced personally, so the book is broken into sections: Ghost Stories, Boogeymen and Uncanny Places.
Is there one tale in particular that especially intrigues you?
The section on Boogeymen I think gets to the heart of what the book is trying to do. Many of the chapters in this section- The Six-Toed Man, The Green Man & Indian Peter- all have very personal connections for me, having grown up hearing them. But I think they're also the best examples of what I wanted to do with the book: to attempt to dissemble these legends from their historical origins, and to analyse how (and why) we as a culture feel the need to create and perpetuate these folk tales. Why do these stories go on decades and sometimes centuries after their subjects have passed on? What's lost in the mythification of their narratives, and what's gained?
Do you believe in these legends?
All the local legends in American Cryptic have a basis in fact. It's what happens to them afterwards that inspires me. As far as the personal experiences recounted in the book- it's hard for me to judge. In each chapter I present them as they happened, with no contrivances to convince the reader. It's not on me to sell anyone on anything odd I've seen, but I'm also fascinated with how our brains work to make sense of, or 'logic out' anything uncanny, and so that's an element of each story as well.
You had great success a few years ago with "House of Bad". The movie looks like a major studio movie, and yet it was shot rather cheaply I believe?
It was done pretty cost-effective, yes. It's funny, every couple years when I've kind of moved on, that film has a little resurgence and people start talking to me about it again. I take that as sign that we did a good job, hired some very talented crew and cast, and that the story doesn't really date- the ideas behind it are evergreen and keep continually finding a new audience.
Was it important to you that the film have as much substance as it did style?
Of course. Over the span of writing, producing, distributing and promoting- any film I do is a commitment of at least two years, sometimes longer. If I'm going to put that much time and effort into something, it needs to speak to something real, no matter how outlandish or fantastic the plot. All my films are really about composite families that strengthen each other through difficult times, because that was my experience growing up. Prometheus is about a man who won't accept that he can't be with the woman he loves, just because she's died. STIFF (2009) is about two people who don't have a place in the world finding each other. And House of Bad is about how a fractured family's past comes back to haunt them- literally. My overarching rule in writing is that the characters and their relationships in any genre story have to come from a true place, or the fantastic stuff will never really work.
One can only imagine that some of today's newspaper headlines might have played muse to the script? 
Well HoB is an object lesson in how to successfully social distance- although I wouldn't recommend doing it in a haunted house.
You've worked with much of the same cast on another film, "State of Desolation"?
I made sure to bring on some of my great collaborators like Sadie Katz, Scott Frazelle, Madison Wenn and Jim Falkenstein onto that film, yes. SoD was a much bigger film: with scores of actors and dozens of locations. It was really boggling that we managed to make it, even. It was an extremely hard shoot- mostly exteriors shot in very inhospitable locations near LA, and filmed in the middle of a scorching hot summer. I can't say it was a fun experience, but I'm proud of the finished film and I'm anxious for people to finally get a chance to see it.
I'm actually currently prepping a new film called Animus, which will reunite many of my cast and crew from House of Bad. It's a really fun retro 80's-style monster film, but really it's mostly an excuse for us all to hang out together again, we had so much fun shooting the 2010 film.
How has the pandemic affected your filmmaking?
I had a streaming series ready to go when the lockdown came- something unlike a lot of what people have seen me do so far—so my producers and I are taking the next few months to plan and prep as much as possible, so that (when it's safe) we're ready to start shooting almost right away. So yeah, the COVID-19 pandemic is a bummer for me... but it's a crisis for so many people who are struggling financially and emotionally, and who've lost loved ones, and that's absolutely heartbreaking.
I think difficult times like this bring out the best in good people, and the worst in bad people... but it seems to me- for the first time in a couple years- that the good is finally starting to outweigh the bad.
And finally, where can we watch your films and read the new book?
American Cryptic is available on Amazon in both paperback and Kindle versions here: https://www.amazon.com/dp/1649050003/ref=cm_sw_r_tw_dp_U_x_Z6iSEbVTC4G3J
And you can watch House of Bad here: https://www.amazon.com/gp/video/detail/B07BS3BRGP/ref=atv_dp_share_cu_r
---------
SEQUELLAND: A STORY OF DREAMS AND SCREAMS - Sequelland: A Story of Dreams and Screams is released this month. The book  features extensive post-mortem interviews with the people behind movie franchises such as: Saw, A Nightmare on Elm Street, Friday the 13th, Hellraiser, Texas Chainsaw Massacre, Cube, Hannibal, Leprechaun, House of the Dead and more.
In the back alley of HOLLYWOOD is SEQUELLAND, where directors and creatives get the chance to do what they love… though not necessarily under their own terms. Jay Slayton-Joslin, a writer suffering his own existential crisis, takes a direct approach and finds out why his childhood was filled with direct-to-DVD horror sequels, and how those behind later instalments in iconic franchises feel looking back on their work.
"Horror sequels are often seen as the strange orphans of cinema," adds Jay Slayton-Joslin. "I've always found them fascinating – how do you find terror in something familiar? How do you preserve a franchise's iconic characters or tone while carving out a distinctive story? A lot of the investigated movies have fallen out of the public eye and in some cases met with an overwhelmingly negative response. How can you, as a creator, process that? For some it's a dream – or nightmare – come true, but for some it's proven to be a deal with the devil…"
This is the story of people who tried to do what they loved, some filled with regrets, others with pride. It's what happens when we have the chance to work on the projects that influenced us, and the consequences for accepting that tempting offer. It's… SEQUELLAND: A STORY OF DREAMS AND SCREAMS
"Jay Slayton-Joslin delivers rare and insightful peeks into the world of Hollywood's most battle-scarred foot soldiers. Whether legionnaires, barbarians or berserkers, these filmmakers weave their war-stories with equal measures of cynicism, idealism and candor. Less a series of interviews than informal conversations one might have on a hot afternoon over whisky shots in the Mitchum-booth at Boardners. Engaging, compelling fun." - Daniel Knauf, creator of HBO's Carnivàle.
"This one gets intimate and personal fast, while still delivering the film industry to the page in a way only the sequel crowd could. You'll be eagerly awaiting this book's own part two." - Stephen Graham Jones, author of Mongrels and Demon Theory.
SEQUELLAND: A STORY OF DREAMS AND SCREAMS is released May 2020.  Published by Clash Books, it retails at around £13.95  and is available directly from Clash Books www.clashbooks.com/new-products-2/jay-slayton-joslin-sequelland-a-story-of-dreams-and-screams on Amazon UK.