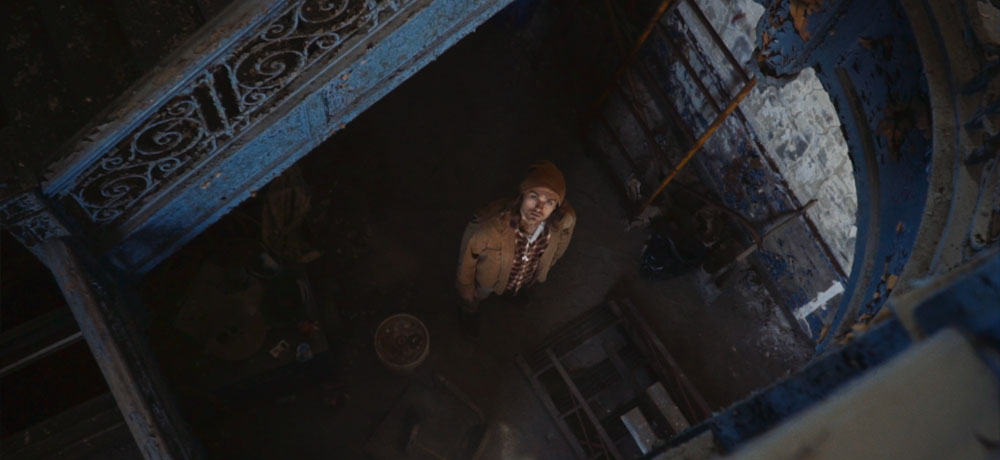 We're back with another edition of Horror Highlights! Watch the full short film "Loopy," check out the trailer for Evil Little Things, and learn more about the upcoming release of Panama's first horror film:
Watch Loopy: "Drawn to a mysterious window, a man (Max Cianci) decides to investigate a seemingly abandoned building. Once inside, he discovers a series of trails that hint that he may not be alone. As he makes his way to the source of his curiosity, what he uncovers is worse than he could ever imagine. "
About the Film: "Loopy is a short horror film made during the early days of the COVID-19 Pandemic. Inspired by the seemingly endless mundanity brought on by a life in quarantine, the filmmakers set out to capture the feeling of this new normal; a feeling we've all been forced to become painfully familiar with. "Every day started to feel the same," says co- director Anthony Peduzzi. "So we knew we wanted to make something that not only spoke to that truth, but would give us something engaging to focus on and fill our time with. It really came about because we were just so bored and scared." 
"We were both so used to working with a group cast and crew on our other projects, but that all had to be thrown out the window," says co-director Max Cianci. "We had to make something with only what was available, which in this case was a camera, some ground up kitty litter, and each other." 
"We're roommates, so social distancing was followed to the letter," adds Peduzzi. 
While the filmmakers wanted to tell a story that was allegorical to our present, the process itself started very causally. "I was on a walk to get out of the house and saw that window with the bellowing curtains," states Cianci. "I started to think I would see myself in it, looking back me. I went home and told Anthony, and we just went back- and-forth until we decided to go for it". 
"We talked until we had a concrete idea, and within 12 hours we were shooting," says Peduzzi. "We had the story, but the execution was always spontaneous. It was entirely a process of collaboration and elaboration." of 2 6 
They filmed at the very window in the very building Cianci saw, but would rather its location remain undisclosed "due to a minor disagreement with the local police department," explains Cianci. "We were told to leave and never come back, but they busted in as we cut on the last shot we needed, so we were happy to oblige." 
From its process to its message, Loopy is a film that is a direct result of the strange times we've found ourselves in. "No one has ever experienced anything like this, and yet we're all experiencing it together," says Peduzzi. "I think this story speaks to how all of us feel every single day. Like when he collapses in a pile of dust, screaming in vain as the cycle begins again. I feel like that a lot." 
"The story is about the question that's on all of our minds: 'when will this end?' We think it could be cathartic for people to see a story like this right now." says Cianci. "I think we're all feeling a little loopy."
Written, Produced, & Directed by: Max Cianci & Anthony Peduzzi
---------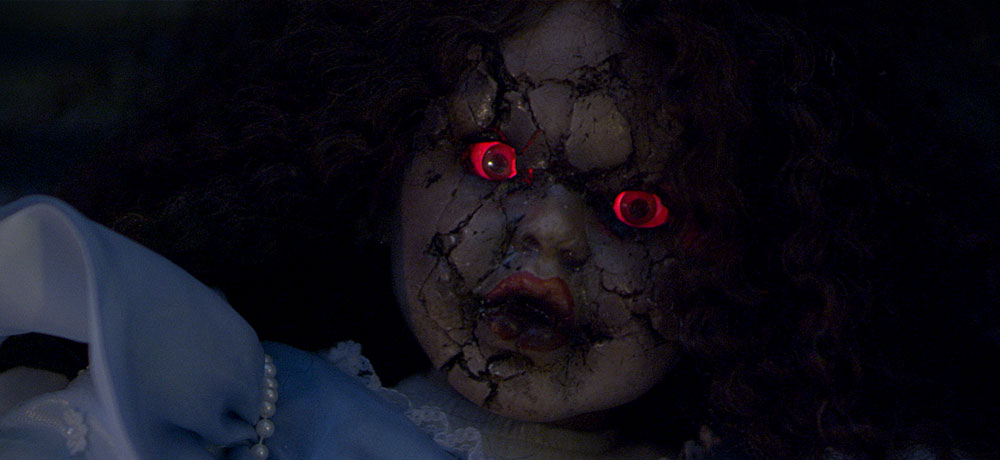 Evil Little Things: "Zach Galligan (Gremlins) won't be getting much sleep this May when Evil Little Things hit town! From director Matt Green, and starring Hannah Fierman, Courtney Lakin and Jonathan Horne, comes a deliciously wicked new horror anthology in the tradition of Creepshow. A young boy finds a mystical toymaker with stories to tell. The first is of a leprechaun seeking revenge on a defenseless family. The second is of a doll who works evil on her fragile owner. The toymaker gives the boy a clown named Giggles. Clowns are supposed to be the guardians of happiness, right? These Evil Little Things will cause you many sleepless nights. Written by Yasmin Bakhtiari and Nancy Knight. Evil Little Things are unleashed May 12 on DVD and Digital from Uncork'd Entertainment!"
---------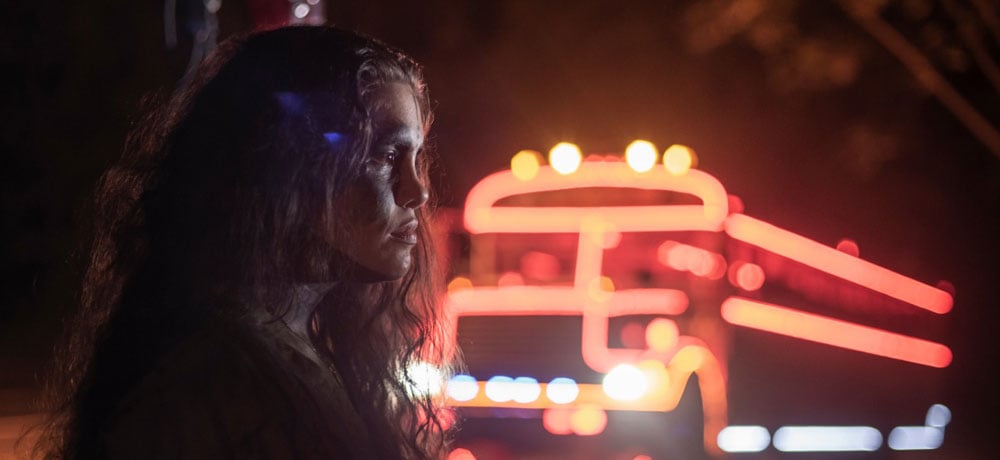 Diablo Rojo Pty: "Genre distributor The Horror Collective is thrilled to announce that it has acquired North American rights to DIABLO ROJO PTY, as exclusively reported by The Hollywood Reporter. The first Panamanian horror film, it was directed by Sol Moreno, marking her feature directorial debut.
Already making a splash by playing theaters in its home country, DIABLO ROJO PTY has been playing the festival circuit, including Canada's Hexploitation Film Festival and the Panamanian International Film Festival in Los Angeles, CA.
"A "Diablo Rojo" bus driver, his helper, a priest, and two policemen fall victim to a mysterious spell and end up lost somewhere in the Chiriqui jungle, where they will have to survive the creatures that inhabit the roads, with the old bus as their only refuge."
"Thanks to The Horror Collective for giving DIABLO ROJO PTY new bus stops in USA and Canada and giving tropical terror a chance to go further! I'm sure they are the best for our Panamanian horror movie and that makes me so happy!" exclaims director Sol Moreno.
"We are proud to support the emerging horror film community in Panama" added Shaked Berenson, Entertainment Squad's Founder and CEO, "we intend to continue making The Horror Collective a home for horror filmmakers everywhere."
"We couldn't be happier!" adds producer J. Oskura Nájera. "Our bus is in the best hands! Shaked Berenson and Jonathan Barkan are undoubtedly the best who can drive a bus full of Panamanian frights to the audiences of Canada and the United States through the best crypts of North America."
Jonathan Barkan, The Horror Collective's VP of Acquisition and Distribution for Feature Films states, "Being a part of DIABLO ROJO PTY, Panama's first horror film, is an incredible honor. This movie is a total throwback to the '80s horror films I grew up watching. It's full of practical FX, has a great score, and is wicked amounts of fun! I can't wait for North American audiences to see this one!"
Written and produced by J. Oskura Nájera and directed by Sol Moreno, DIABLO ROJO PTY features a stellar cast that includes Carlos Carrasco (SPEED and BLOOD IN, BLOOD OUT) and Leo Wiznitzer (CAUSA JUSTA and HANDS OF STONE)."
---------
Murder Made Easy Original Motion Picture Soundtrack Available Digitally April 28:
Press Release: -- Lock & Key Films and Spillane Brain Music announce the release of MURDER MADE
EASY (ORIGINAL MOTION PICTURE SOUNDTRACK) with music by renowned indie horror film composer Sean Spillane (The Woman, Tales of Halloween, Jug Face). Available on digital music sites April 28, the soundtrack features music from the Dave Palamaro directed murder mystery, released by Scream Team Releasing and Terror Films respectively. Murder Made Easy is currently available on Blu-ray and digital VOD.
Of the soundtrack, composer Sean Spillane says: "Writing, performing and recording the score for Murder Made Easy was an absolute blast. In such a character driven story I used various genres of music to further reflect each character's personality. In some scenes Jazz felt like a fun yet natural choice to allow for some rhythm and melody to seep in through the dialogue. Director Dave Palmaro's collaborative spirit allowed me to explore musical genres that I hadn't used in previous films and for that I thank him."
Agatha Christie-inspired Murder Made Easy centers around best pals Joan and Michael, who invite their dearest friends over for a cordial dinner to discuss the passing of Joan's husband, Neil. But as each guest arrives, dark secrets are revealed and murder is definitely on the menu.
Dread Central calls Murder Made Easy, "Lean. Smart. Wicked" while Lacy Lou from Pop Horror says that, "Murder Made Easy is one of the Best Films of the Year".
Christopher Soren Kelly (Infinity Chamber), Jessica Graham (The Tangle), Shiela Cutchlow (The Wire, True Detective) Emilia Richeson, Edmund Lupinski and Paul A. Rose Jr. round out the cast. The script was written by Tim Davis, with Dave Palamaro directing and was produced by David Barnaby and Jessica Graham.
Murder Made Easy on Amazon Prime Video:
ABOUT SEAN SPILLANE
Composer Sean Spillane performed and toured with Sub Pop Records recording artist Arlo in the early 2000's. Since 2010 he has scored several feature and documentary films, most notably The Woman directed by Lucky McKee. Sean also had the honor of having his music played on the International Space Station for the premiere of the documentary, I Want To Be An Astronaut, for which he composed the soundtrack.
CONNECT WITH SEAN SPILLANE
MURDER MADE EASY (ORIGINAL MOTION PICTURE SOUNDTRACK) TRACKLISTING
1. Crime Wave
2. First Course
3. A Toast to the Killing Floor
4. Procreation
5. Murder Made Easy Theme
6. Taming Your Inner Lion
7. Fourth Course
8. Dead Little Bear
9. Sorry I'm Late
10. Body Drag Bossa Nova
11. Whiskey with Lemon
12. Second Course
13. My Medium Says I'm A Natural
14. Thank You, Damien
15. Shall We?
Find the soundtrack here: