We're back with another installment of Horror Highlights! Mandy is heading to drive-in theaters, John Waters returns to Salem Horror Fest, the I Spit On Your Grave franchise is getting a new Blu-ray release, and a clip has been released for Murder Bury Win!
Mandy is Coming to Drive-In Theaters: "MANDY is coming to drive-ins nationwide! Legion M, the world's first fan-owned entertainment company, is celebrating the anniversary of their psychedelic horror flick, MANDY starring Nicolas Cage and directed by Panos Cosmatos with special screenings at drive-ins and select theaters around the country, plus new product straight out of the MANDY cosmos.
The cult-hit film has spawned a devoted following around the world from cinephiles to horror fans and countless others in between.
Now, Legion M is bringing MANDY back to theaters and drive-ins. Check out the new teaser trailer here!
Screenings will begin on October 29th and audiences will get a free box of Cheddar Goblin Mac and Cheese (while supplies last) with their ticket.
To check out all MANDY screening locations and showtimes please visit: https://shop.legionm.com/blogs/news/mandy-anniversary "
----------
John Waters returns to Salem Horror Fest: "John Waters returns to Salem Horror Fest on Friday, October 23rd for a special virtual screening of CECIL B DEMENTED with Q&A hosted by Katie Rife (The A.V. Club) and audio commentary track by the Critically Acclaimed podcast.
"Ah, we may have to be virtual this year but just like Cecil B DeMented's 'Sprocket Hole' fans, we'll continue celebrating the Salem Horror Fest's vision of rebel cinematic mayhem. Who needs Halloween when the whole world is screaming anyway?  What we need is movies-insane ones," John Waters expressed in anticipation. A limited number of fans will have the exclusive opportunity to interact with John Waters in a private recorded Zoom meeting and receive an autographed CECIL B DEMENTED poster as part of the VIP package.
The event is part of a month-long virtual program of premieres, retrospectives, panels, lectures, podcasts and more with special guests that have included Joe Dante, Dee Wallace, Zach Galligan, Robert Picardo, Emily Perkins, CJ Graham, Tom McLoughlin, Lisa Wilcox, Tuesday Knight and Toy Newkirk. Salem Horror Fest plans to feature a curated program of festival favorites with a few more premieres on Halloween weekend. Further details can be found at salemhorror.com."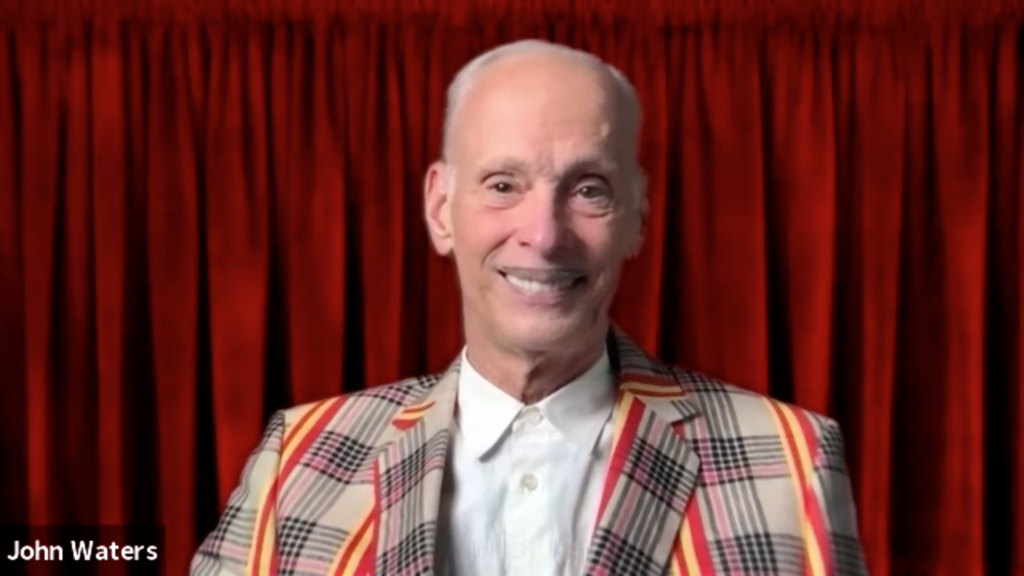 ---------
Watch a Clip and Trailer from MURDER BURY WIN: "Three friends have created a board game, MURDER BURY WIN, and they think it has what it takes to become a bestseller on the indie charts. When their attempt to crowdfund fails, a mysterious man makes them an offer: he will publish their game on the condition that he takes credit as the sole creator and owner.
After a dispute over the gaming rights leaves them with a body on their hands, the young men realize how suspiciously like murder the freak accident appears. Now, with few options remaining, they look to their game for guidance. The premise of their game? How to murder someone and get rid of the body."
Writer: Michael Lovan
Director: Michael Lovan
Cast: Mikelen Walker, Erich Lane, Henry Alexander Kelly, Craig Cackowski, Brian Slaten
----------
Ronin Flix to Release New Collector's Edition "I SPIT ON YOUR GRAVE" Blu-ray Box Set: "LOS ANGELES, CA - Ronin Flix is pleased to commemorate one of the most controversial feature films of all time with a new 3 disc Collector's Edition I SPIT ON YOUR GRAVE Blu-ray Box Set just in time for the holidays. This box set features a new 4K scan and restoration of director Meir Zarchi's 35mm original camera negative of I SPIT ON YOUR GRAVE, along with a newly restored original mono soundtrack. Additionally, this box set includes I SPIT ON YOUR GRAVE: DEJA VU and, for the first time on Blu-ray in North America, GROWING UP WITH I SPIT ON YOUR GRAVE, plus a collection of special features including a new location featurette hosted by writer Michael Gingold, new cast interviews and deleted scenes, an exclusive making-of featurette, rare and behind-the-scenes photos from the set, home movies, reversible cover art (I Spit on Your Grave only) and more.
Also included is a newly commissioned 44 page booklet featuring exclusive historical photos and liner notes by horror writers Michael Gingold and Meagan Navarro, plus 2 fold out mini-posters and 2 replica VHS box-style magnets - all laid to rest in a deluxe custom slipcase with original and newly commissioned artwork by Adam Stothard.
Ronin Flix is proud to present this commemorative box set as its second release, following a highly praised first release of HARDWARE. The 3 disc Collector's Edition I Spit on Your Grave Blu-ray Box Set will be available for pre-order exclusively on roninflix.com beginning September 24, 2020. The initial print run will be limited to 5,000 copies."