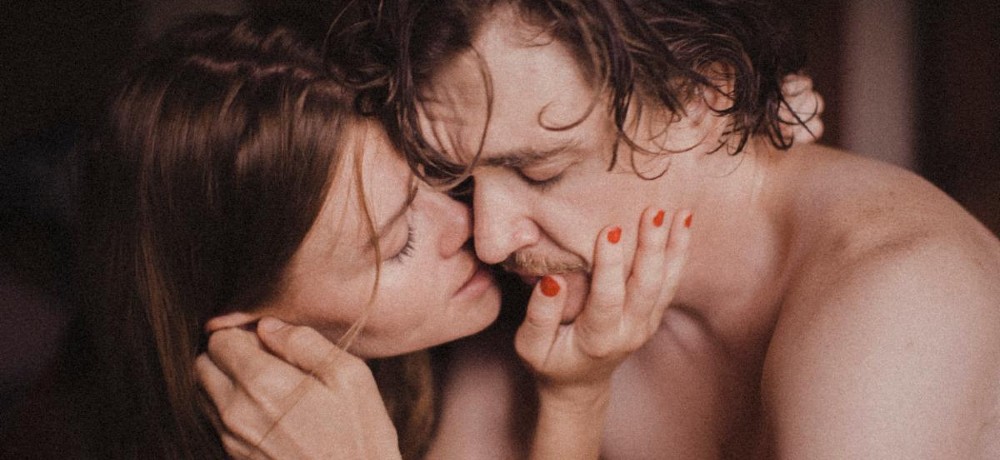 MOTHER MAY I?: "MOTHER, MAY I?, a psychological thriller from writer-director Laurence Vannicelli and featuring stars Kyle Gallner (Smile, Dinner In America) and Holland Roden (Teen Wolf) comes to theaters and on VOD on July 21st.
The spine-chilling film is the debut feature from writer-director Laurence Vannicelli, and it marks a breakthrough in mind-bending horror. Emmett (Kyle Gallner) and Anya (Holland Roden) unexpectedly inherit his estranged mother's house after her passing. As they sift through her estate, Anya begins acting more and more like Emmett's mother – forcing him to question if she's pushing him to confront his traumatic past or if she's actually been possessed by his mother's spirit. The cast also includes Chris Mulkey (Twin Peaks).
Kyle Gallner currently stars opposite Sosie Bacon in the surprise hit Smile, which spent two weeks atop the box office and is nearing a global tally of $150 million. His recent film credits also include Dinner in America, produced by Ben Stiller, Amy Redford's Roost, which premiered at this year's Toronto International Film Festival, and Scream 5. For television, Gallner starred in the Paramount+ limited series "Interrogation" and the WGN series "Outsiders," opposite David Morse.
Holland Roden also made her mark in series television, appearing in such hits as Cold Case, CSI: Crime Scene Investigation, Lost, Weeds, Mayans M.C. and Teen Wolf. She has the top-billed role in the upcoming Teen Wolf: The Movie.
Laurence Vannicelli developed MOTHER, MAY I? with his partner, Daisy Long, a former ballerina, who choreographed the dancing seen in the film's supernatural sequences."
Synopsis: "Emmett wants to clean and flip his recently deceased mother's house: get in, get out, and avoid any trauma still lingering from when she abandoned him as a young child. Anya, his fiancé, see's this as an opportunity to finally force Emmett to deal with his trauma because she believes it is preventing him from being the partner she needs. So she convinces him to take mushrooms to get him to let go. But something strange happens while they're tripping: she starts behaving like his mother. The next morning he wakes up sober, but she still won't drop the act... Anya loves playing games - is this her taking it too far? Or did his mother's spirit somehow possess her?"
Directed & Written by: Laurence Vannicelli
Produced by: Dane Eckerle, Daniel Brandt
Country of Origin: United States
Language: English
Genre: Psychological Thriller
Distributor: Dark Sky Films
Run Time: 99 minutes
Cast: Holland Roden, Kyle Gallner, Chris Mulkey
---
BITERS & BLEEDERS: "New 32 and co-director Charlie Carson Monroe have released the first-look trailer and stills for Biters & Bleeders, a new short which chronicles a couple on the edge who attempt to reconnect at the family home they recently inherited.
Biters & Bleeders is written by Charlie Carson Monroe, who shared directing duties with Raven Angeling Whisnant. Biters & Bleeders is the debut horror short film from New 32, a newly-launched, queer-owned, independent film company based in North Carolina. The film is executive produced by Stanley Monroe, Raven Angeline Whisnant, Charlie Carson Monroe and Peter Zale. Whisnant stars as the entrapped wife, with Christopher Malcolm as her domineering husband and Joyce Wood as his mother."
Synopsis: "Beneath the thin veneer of their marriage lies a rotting core of regret, frustration, and contempt. Tad (Malcolm) and Penelope (Whisnant) have fallen on hard times. When Tad's mother unexpectedly dies and Tad comes into possession of his stately family home, he believes it will be the key to solving everything. But what awaits them in that house is not salvation. What awaits them is the final push that will finally send them toppling over that razor-thin edge into the unknown. An infestation of monstrous bed bugs eat through the home and Penelope's psyche. She becomes increasingly desperate for any escape from the countless new bites, the constant feeling of something crawling across her skin, the punishing summer heat, her husband. It's time for Penelope to purge herself."
Biters & Bleeders will debut on the festival circuit this year.
----
Watch the Trailer for VENGEANCE IS HER NAME: "A woman wakes up in a confined location with no memory of who she is or how she got there. Desperate for answers, she meets two people from her past who are also trapped in this location. As she learns more about her new reality, or lack thereof, she tries to come to grips with what is and isn't happening. All she can do is listen, and watch what is shown to her about her past and present."
Written / Directed / Produced by Ryan Swantek. Starring Jackie Smith, Ryan Swantek, Thomas Frick, and Mikayla Kane.