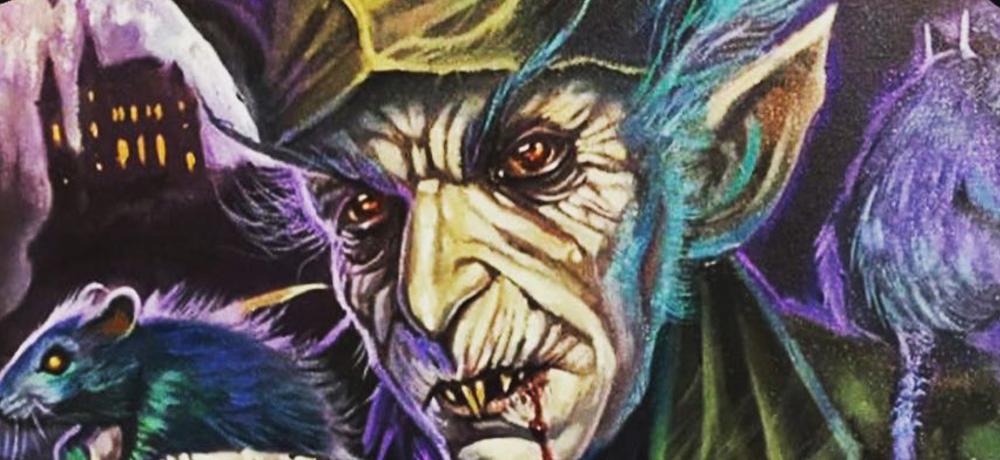 Count Orlok lives on as the Nosferatu Festival gears up for another run in Austin, Texas from March 6th until March 9th. Also in today's Horror Highlights: release details for Dreamkatcher, Game of Death, and Weird Fiction. Our readers can also look forward to a trailer for Weird Fiction at the bottom of that story.

Nosferatu Festival 2020: "Once again, Austin Texas is host to the Nosferatu Festival. The festival will be held on Saturday, March 7th and Sunday, March 8th at Come and Take It Live with a kick-off party on March 6th at Kick Butt Coffee. What better way to Keep Austin Weird than to honor one of the greatest works of cinematic horror with its very own festival? Nosferatu Festival is thrown in honor of the vampire Nosferatu and all things vampire! And, this year's Nosferatu Festival is bigger featuring more performances, more bands, more vendors, and DJs.
The festival starts on Friday night with the kick-off party featuring live music, DJ, burlesque performances and more, Then on Saturday and Sunday, there are 2 full festival days featuring live music, exotic performers, DJs, food, booze, photo ops, costume contests, vendors, and original artwork gallery, movie screenings, exclusive Nosferatu merchandise and more!
Tickets and VIP packages starting at $7 are available now at www.nosferatufestival.com
Schedule of Events:
March 6, 2019, 8pm-1am
Nosferatu Festival Kick-off Party
Kick Butt Cafe, 5775 Airport Blvd. Austin, TX 78752
Music by: DJ Lorraine Lorraine Von Strange
Music performances by: Psycho 78, Rebel Flesh, Lucid Dementia
Burlesque and sideshow performances by: Rev Rachet & Saint Catherine, Kristina Rev, Lindsay Laperle
March 7-9, 2019, 4pm-12am
Nosferatu Festival
Come and Take It Live, 2015 E Riverside Dr, Austin, TX 78741
Music by: DJ Xyla (Sat), DJ Miserymachine (Sun)
Nosferatu screening with live score by Invincible Czars (Sat)
Music performance by: Avenue Rockers (Sat), Livends (Sat), Ole Creepy (Sun), The Guillotines (Sun)
Burlesque and sideshow performances by: KaRi Gallo (Sat/Sun), Rayne Drawps (Sat), Emma Vaux Deville (Sat), Poizen (Sat), Sabor Insanity (Sun), Ember Sol (Sun), Sigil Sisters (Sat/Sun)."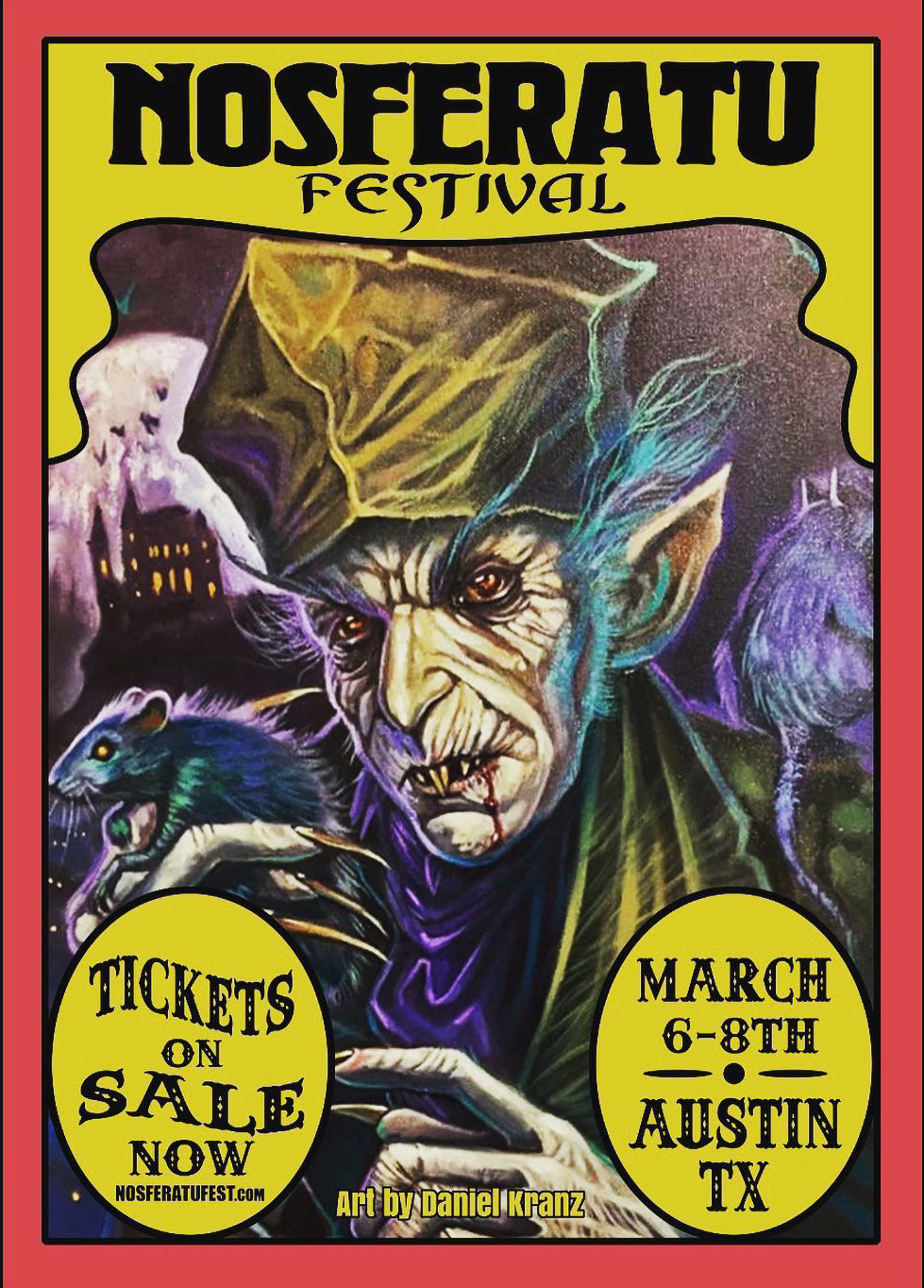 ---------
Dreamkatcher DVD, Digital, and On-Demand Release Details: "A terrifying thriller with a unique spin on possession and dream invasion, Dreamkatcher arrives on DVD, Digital, and On-Demand April 28 from Lionsgate. The horrors of the night will not compare to the nightmares of reality in this film starring Radha Mitchell, Lin Shaye, and Henry Thomas. The Dreamkatcher DVD will be available for the suggested retail price of $19.98.
OFFICIAL SYNOPSIS
In this terrifying horror-thriller, Gail (Radha Mitchell, Silent Hill) is forced to come to terms with Josh, her new stepson, at a remote country home. After stealing an evil talisman from a mysterious neighbor, Josh has sinister dreams of his dead mother—who commands Josh to murder Gail. When Josh's dad (Henry Thomas, "The Haunting of Hill House") returns, he and Gail suspect that their son has been possessed by an ancient, bloodthirsty spirit. Is it too late to save Josh's life—or their own?"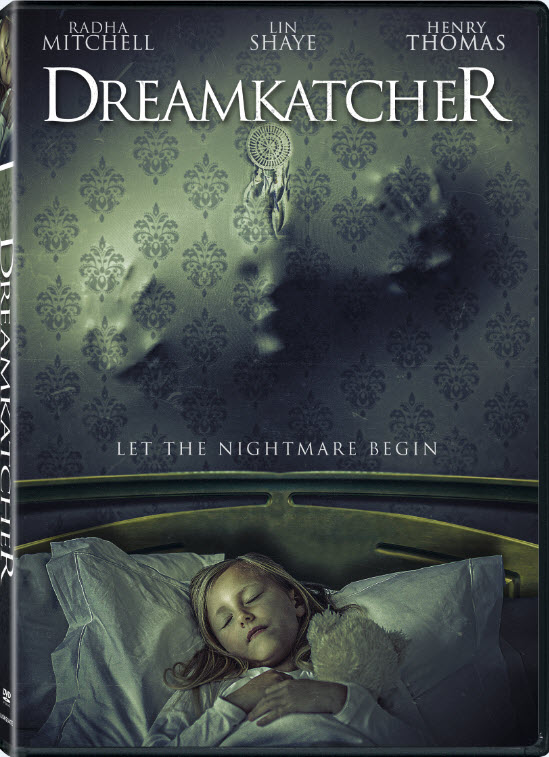 ---------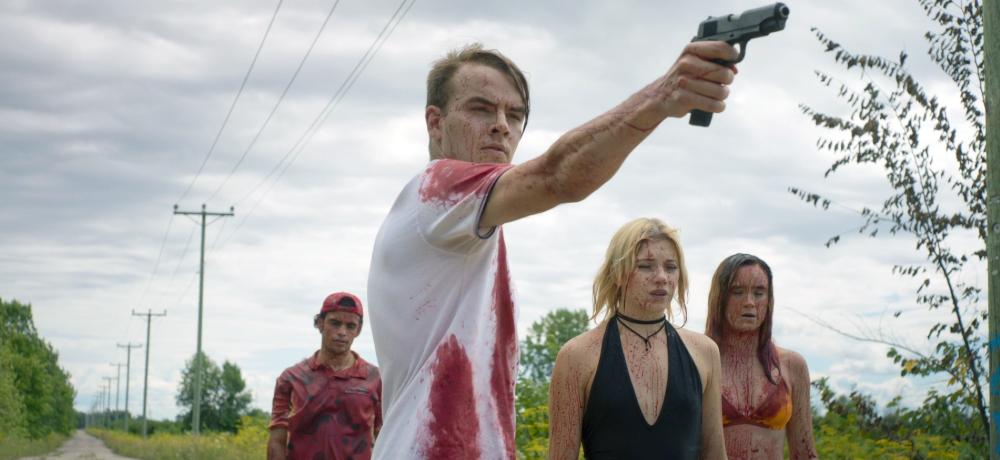 Game of Death Acquisition and Release Details: "Cleopatra Entertainment has acquired all North American rights to film festival darling GAME OF DEATH. Co-Directed by Laurence "Baz" Morais-Legace and Sebastien Landry, the film was an official selection at SITGES, Frightfest, Fantasia Fest, SXSW and ultimately appeared in over 30 Festivals total worldwide, winning five awards in the process. Written by Morais-Legace, Landry and Edouard H. Bond and Philip Kalin-Hajdu, the film also stars Sam Earle, Victoria Diamond, and Emelia Hellman.
In GAME OF DEATH, "kill or be killed" is the golden rule, which sucks for seven millennials who decide to play one sunny day. They quickly realize that if they don't murder people, their heads will literally explode. Hence, they go on a killing spree, taking the lives of anyone they meet in their middle-of-nowhere town. The killer-instinct in each of them bubbles to the surface as the search for victims unravels into chaos. Divided, terrified and confronted with their own mortality, their drive to survive blurs with their desire to win the game.
The rights deal was brokered by Cleopatra Founder and CEO Brian Perera, Tim Yasui VP/GM of Cleopatra Entertainment, and by Catherine Quantschnigg from the Black Mandala Sales Agency on behalf of the filmmakers.
GAME OF DEATH will see a nationwide theatrical release in U.S. theaters this Spring, followed by a VOD and Home Entertainment DVD release just in time for the Summer holiday season.
About Cleopatra Entertainment:
Cleopatra Entertainment is a Los Angeles based multimedia company founded by Cleopatra Records head Brian Perera. Recent films in the release include Glen Danzig's critically-acclaimed horror film VEROTIKA, the UK drama MRS LOWRY & SON starring Academy Award winner Vanessa Redgrave, the action-adventure extravaganza CHINA SALESMAN starring Mike Tyson and Steven Seagal and Egypt's official entry to the 2018 Academy Awards foreign-language category SHEIKH JACKSON."
---------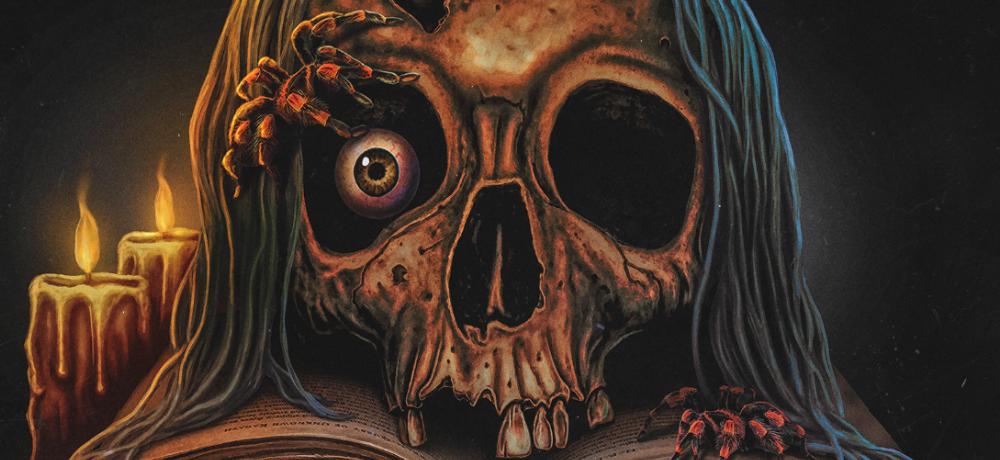 Weird Fiction Release Details and Trailer Revealed: "A love letter to the classic genre films of the '70s and '80s, writer-director Jacob Perrett's horror anthology WEIRD TALES comes to DVD and VOD May 12 from Wild Eye Releasing.
Don't miss out on stories that will chill your bones. A group of teens goes searching for a missing body, a babysitter is stalked by something malevolent, a porn star finds a mysterious bite on the back of his neck, and two girls uncover something that may very well lead to the end of the world.
Starring Jacob Perrett, Taylor Rhoades, Isabella Rodriguez, Matt Nale, Carson Jones, Torri Bouslough and Rylee Prenatt, WEIRD TALES unravel this May."