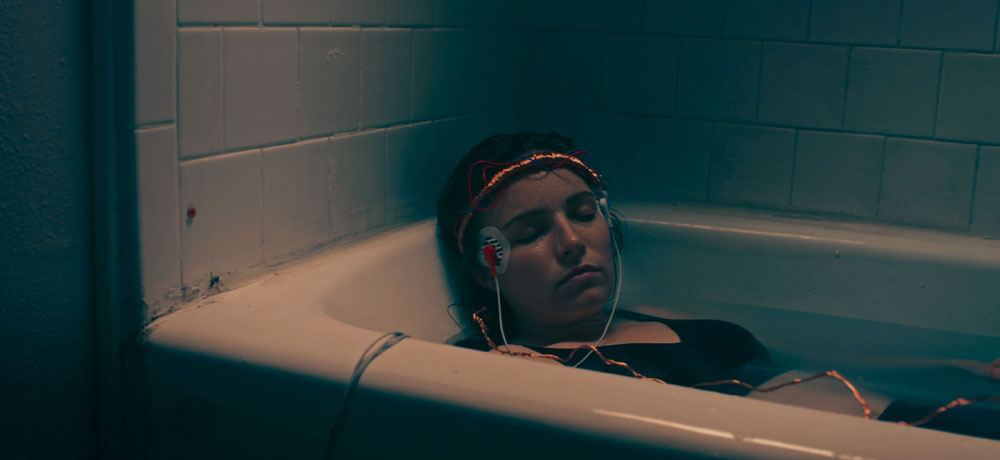 We're back with an extra-packed edition of Horror Highlights! In today's installment, we have a look at the Parallax trailer, details on Fantaspoa' 2020 online festival, a preview of Cult of Dracula, details on Max Brook's online Wizard World event, info on Followed's drive-in release, details on Ha-Ha! Horror Collector's Edition, an announcement for My Favorite Horror Movie's fundraiser, and the trailer for The Oak Room:
PARALLAX: "Michael W.Bachochin's highly-anticipated Psychodrama/science-fiction feature Parallax releases in theaters this summer.
A young artist wakes up in a life that she doesn't recognize, spending her time asleep haunted by nightmares of drowning in a black abysmal void. As she begins to uncover the truths of the life that she's found herself in, the gravity of her failing reality weighs heavily on her psychological identity and the reliability of her sanity is called into question.
Naomi Prentice, Nelson Ritthaler, Hattie Smith and Ted Gianopulos star.
Parallax, written and directed by Michael W.Bachochin, is produced by Bachochin, Brooke Lorraine and Yuself Baig.
Parallax is in theaters July 10."
---------
Fantaspoa Announces First Sixteen Titles of its Sixteenth Edition: "18 June 2020 // Porto Alegre, Brazil – Fantaspoa Fantastic Film Festival is proud to announce that, due to the ongoing COVID-19 pandemic, its sixteenth edition will be held online and completely free of charge. The bold move is courtesy of an unprecedented partnership with Darkflix, a Brazilian video streaming service aimed at fantastic genre productions.
Originally scheduled to take place as a live event in May of 2020, the sixteenth edition of Fantaspoa had been postponed because of the ongoing COVID-19 pandemic. Due to a worsening of the virus in Brazil and a sharp increase in COVID-related deaths there, festival organizers have ultimately decided that a live festival in 2020 would not be possible and have chosen to migrate to a virtual edition.
Scheduled to begin on July 24th and run until August 2th, 2020, the sixteenth edition of Fantaspoa will turn Darkflix into center stage for several Latin American Premieres. The festival program will feature more than 110 shorts and feature films from more than 35 countries. Each title will have a cap of 5,000 views, and all will be geo-blocked to Brazilian viewers.
In addition, interactive Q&As will accompany several livestreamed films, and the festival will host digital versions of its popular lectures and masterclasses – all of which will be available for free to genre fans around the world. Between its free films for Brazilian audiences and free events accessible to all, Fantaspoa now proudly hosts the largest online initiative of any film event in Latin America – and hopes that its attempts to combat social isolation through digital gatherings will be seen as a small but valiant way to help fight this unprecedented pandemic.
OPENING FILM, CLOSING FILM, AND SPECIAL ACHIEVEMENT AWARD
The opening film of Fantaspoa's sixteenth edition will be Keola Racela's PORNO, a charming mix of humor and horror that will celebrate its Latin American premiere at Fantaspoa after wowing audiences at SXSW, Fantasia, Sitges, and FrightFest.
The closing films of the festival's sixteenth edition will be dual co-productions of Fantaspoa Productions: SKULL: THE MASK and THE PANDEMIC ANTHOLOGY, both of which recently World Premiered at the Chattanooga Film Festival. The long-awaited sophomore film from Armando Fonseca and Kapel Furman, SKULL was hailed by audiences and critics in its recent debut. The film follows a supernatural serial killer out for revenge, and fueled by an otherworldly pre-Columbian power. Also very well-received out of Chattanooga, THE PANDEMIC ANTHOLOGY brings together thirteen stories about the COVID-19 pandemic, shot entirely while in quarantine, making the dark anthology a surprising portrait of this unique moment.
The sixteenth edition of Fantaspoa proudly celebrates Ugandan filmmaker Isaac Godfrey Geoffrey Nabwana – also known as IGG Nabwana – and his company, Wakaliwood, with its annual Special Achievement Award. Deeply passionate about cinema, IGG learned the art of filmmaking by watching tutorials on the internet and has directed over forty action movies within the past fifteen years. All of his films are produced in the Ugandan slum where he lives, with minimal budgets, small staff, and tons of creativity. Acclaimed worldwide, Nabwana is considered a unique artist with a true signature to his works, having built his own studio, generated jobs, and formed a film community and rabid audiences in a place with no filmmaking tradition. At the sixteenth edition of Fantaspoa, festival audiences will have the unique opportunity to watch Nabwana's CRAZY WORLD, which received a standing ovation at 2019's Toronto International Film Festival.
ADDITIONAL TITLES ANNOUNCED
Ibero-American Section
The festival will present the already-acclaimed Argentinian films TO KILL A DRAGON and ROCK, PAPER, SCISSORS, in addition to the recently-premiered TOXIC. A horror thriller about a girl who returns to a village two decades after being reported missing, TO KILL A DRAGON is the third feature from Jimena Monteoliva, whose talent is already known by Fantaspoa audiences. ROCK, PAPER, SCISSORS will celebrate its Brazilian Premiere at Fantasia after having been praised and awarded at festivals worldwide. This dark tale about three brothers who claim their father's inheritance was directed by Martín Blousson and Macarena García Lenzi. TOXIC, Ariel Martínez Herrera's debut feature, seems more urgent than ever, as it focuses on a couple trying to survive in a world plagued by a pandemic of insomnia. Also in the Ibero-American selection, DIABLO ROJO PTY will have its Brazilian Premiere at Fantaspoa. Directed by Sol Charlotte and J. Oskura Nájera, it is the first horror feature film made in Panama, and tells the story of a bus driver who is the victim of a mysterious spell.
International Competition
These first eight international titles showcase the continuing diversity of Fantaspoa's sensational programming.
Selections include ENTWINED, STRANGER, GHOST MASTER, JAMES VS. HIS FUTURE SELF, LIMBO, and RESIN, all of which have all previously screened – however GHOST MASTER has only played in Latin America. These sensational, acclaimed titles have screened everywhere from TIFF and Göteborg to Sitges.
A co-production by Greece and the United Kingdom, ENTWINED tells the story of a doctor who inexplicably finds himself enchanted by a mysterious girl from a remote village. The feature earned Minos Nikolakakis the top prize in Greek cinema - the Hellenic Film Academy Awards – for best debuting director. The science fiction genre will be represented by the Ukrainian STRANGER, about an inspector who works a case about sinister disappearances, and Canada's JAMES VS. HIS FUTURE SELF, a comedy about one of humanity's greatest fantasies: time travel. GHOST MASTER, from Japan, is a mix of horror and comedy heavily influenced by manga and was awarded as best film at Fantasporto 2020. Germany's LIMBO and the Danish RESIN are thrillers – the first telling the story of an executive who discovers a dangerous money laundering network, and the second taking place in an isolated forest, where a teenager who lives with her parents begins to question her family's isolated way of living.
South Africa's psychedelic FRIED BARRY – about a drug addict who is abducted by aliens – will celebrate its Latin American Premiere at Fantaspoa. The festival's Brazilian audience will also have the privilege of being the first audience in the world to experience South Korea's SALVATION, reassuring Fantaspoa's continued relevance within the festival circuit. A cop thriller, the film tells the saga of a special agent who ends up in a mysterious retreat that worships a goddess in the body of a child.
FANTASPOA 2020'S FIRST WAVE OF TITLES CONSISTS OF THE FOLLOWING FILMS:
CRAZY WORLD (I.G.G Nabwana, Uganda, 2019)
DIABLO ROJO PTY (Sol Charlotte and J. Oskura Nájera, Panama, 2019)
ENTWINED (Minos Nikolakakis, Greece/United Kingdom, 2019)
FRIED BARRY (Ryan Kruger, South Africa, 2020)
GHOST MASTER (Paul Young, Japan, 2019)
JAMES VS. HIS FUTURE SELF (Jeremy LaLonde, Canada, 2019)
LIMBO (Tim Dünschede, Germany, 2019)
THE PANDEMIC ANTHOLOGY (Various directors, Brazil, 2020)
PORNO (Keola Racela, United States, 2019)
RESIN (Daniel Borgman, Denmark, 2019)
ROCK, PAPER, SCISSORS (Martín Blousson and Macarena García Lenzi, Argentina, 2019)
SALVATION (Lee Chang Moo, South Korea, 2020)
STRANGER (Dmitriy Tomashpolskiy, Ukraine, 2019)
SKULL: THE MASK (Armando Fonseca and Kapel Furman, Brazil, 2020)
TO KILL A DRAGON (Jimena Monteoliva, Argentina, 2019)
TOXIC (Ariel Martínez Herrera, Argentina, 2020)"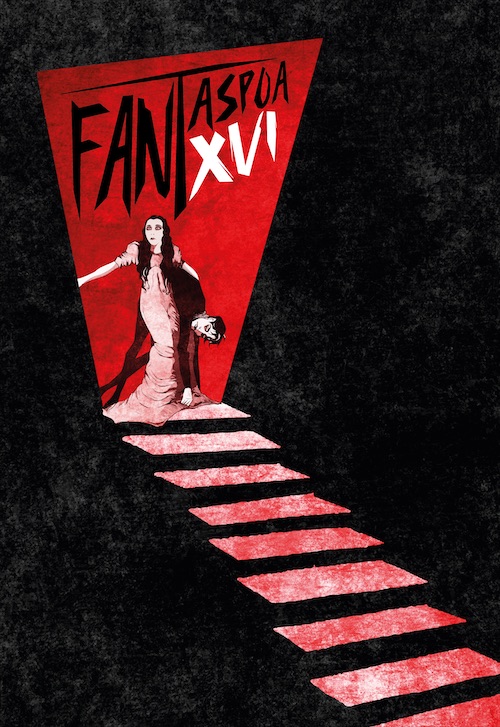 ---------
CULT OF DRACULA: "Second Sight Studios is thrilled to announce that it has secured the rights to publish Cult of Dracula! This unique re-imagining of Bram Stoker's classic tale of terror is adapted from the award winning stage play by creator Rich Davis. Second Sight Studios publisher Bradley Golden says that, "Cult of Dracula is the perfect vehicle to launch our Second Sight Presents line of horror comics." 
"As a child, two things absolutely terrified me: Count Dracula and Charles Manson. With Cult of Dracula I follow Stephen King's advice to 'write what scares you' by bringing these two nightmares together." says creator Rich Davis. 
Cult of Dracula begins with the grounded sensibilities of a true crime detective story. Special Agent Malcolm Bram is investigating a tragic event dubbed by the media as the "Cult of Dracula Mass Suicides". Bram's investigation serves as a framing device to keep readers grounded as they tumble down the rabbit hole to discover that this weird little cult is much older and much darker than perhaps anyone could imagine. 
Bram is an original character, a nod to Dracula author Bram Stoker. The remaining cast are re-imaginings from the original novel. Abraham Van Helsing, as an example, is a defrocked Eastern Orthodox priest turned college professor. Together with grad students Mina Murray and Jonathan Harker he forms a documentary crew working on a film about Robert Renfield, the cult's enigmatic guru and leader. 
The most fun aspect of writing Cult of Dracula, according to Davis, was exploring the various vampire myths from so many different world cultures. "As I was researching, I kept coming across this one common thread. La Llorona, Babaroga, Lamashtu, Lamia, Lilith...every culture has a story about a dark woman who steals children to devour their blood...that was Lucy in Bram Stoker's Dracula. I wanted to explore how those might all come together.", he said. 
Cult of Dracula has an amazing creative team of industry veterans behind it. Henry Martinez (Ghost Rider/Spirits of Vengeance/Blaze) does pencils and inks. Trevor Richardson (Fangoria) is our colorist. Ed Dukeshire handles our letters. Carla Cohen (The Boys: Dear Becky), Gyula Nemeth (Criminal Macabre) Sanford Greene (Bitter Root) and Georges Jeanty (Buffy/Firefly/X-Men) are on covers. 
Cult of Dracula is available now for pre-order through corner-box.com. It will be on shelves at your local comic book shop this Fall! "
---------
Author Max Brooks To Discuss Horror Novel 'Devolution,' At Wizard World Virtual Experiences Saturday; Free Video Q&A Streamed Live On Twitch, YouTube, Facebook Precedes Bookplate Signing July 11: "Max Brooks, #1 New York Times bestselling author of World War Z, will conduct a live virtual Q&A with fans discussing his new book Devolution: A Firsthand Account of the Rainier Sasquatch Massacre, published by Del Rey Books, on Saturday, June 20, at 1 p.m. ET / 10 a.m. PT, as part of Wizard World Virtual Experiences, presented by Wizard Entertainment, Inc. (OTCBB:WIZD). Fans can tune in via Twitch (https://www.twitch.tv/wizardworldvirtual) YouTube (https://www.youtube.com/wizardworld) and Facebook (https://www.facebook.com/wizardworld/) and can participate in live chats on all three platforms, with a selection of the questions used during the live session.
The Q&A is a precursor to Brooks's virtual book signing, also on Wizard World Virtual Experiences platforms, on Saturday, July 11, at 1 p.m. ET / 10 a.m. PT, during which fans can chat with Max as he signs their personalized bookplate, suitable for inclusion in Devolution or any of Max's other works. Purchase of Devolution through Wizard World Virtual Experiences (http://www.wizardworldvirtual.com) is required to participate in the bookplate signing/video session.
This marks the first Virtual Book Signing added to the Wizard World Virtual Experiences series. Fans should check www.wizardworldvirtual.com for additions to the programming schedule.
Part survival narrative, part bloody horror tale, part scientific journey into the boundaries between truth and fiction, Devolution is a Bigfoot story as only Max Brooks could chronicle it—and like none you've ever read before.
As a best-selling author, Brooks (https://www.maxbrooks.com/) is credited with helping propel zombie-lore from niche sub-culture fascination to mainstream pop-culture obsession. While Brooks has published three massively successful zombie-themed books—The Zombie Survival Guide, World War Z, and The Zombie Survival Guide: Recorded Attacks (all of which are now considered the definitive tomes for the genre)—Brooks' ultimate goal was to challenge old ways of thinking and encourage mental agility and flexibility for problem solvers and leaders. Brooks' unique, unconventional thinking depicted in his books has even inspired the U.S. military to examine how they may respond to potential crises in the future. World War Z was read and discussed by the sitting Chairman of the Joint Chiefs and Brooks has been invited to speak at a variety of military engagements—from the Naval War College, to the FEMA hurricane drill at San Antonio, to the nuclear "Vibrant Response" wargame.
Pricing varies by item for the individual chat, video and autographs, available on the Website.
Upcoming Wizard World Virtual Experiences (all times ET)
· Friday, June 19, "Lost," Jorge Garcia, Emilie de Ravin · 1 p.m. ET / 10 a.m. PT
· Friday, June 19, Kato Kaelin · 7 p.m. ET / 4 p.m. PT
· Saturday, June 20, Max Brooks/Devolution · 1 p.m. ET / 10 a.m. PT
· Saturday, June 20, "Dragon Ball Z," Tiffany Vollmer, Stephanie Nadolny, Linda Young, Mike McFarland, R. Bruce Elliott, Cynthia Cranz · 7 p.m. ET / 4 p.m. PT
· Monday, June 22, "Legacies," Peyton Alex Smith, Thomas Doherty, Ben Geurens, Demetrius Bridges, Ben Levin, Quincy Fouse · 4 p.m. ET / 1 p.m.
· Thursday, June 25, "Krypton," Rasmus Hardiker, Sonita Henry · 1 p.m. ET / 10 a.m. PT
· Friday, June 26, "The Walking Dead," Chandler Riggs, Xander Berkeley, David Morrissey, Jayson Warner Smith, Juan Javier Cardenas, Karl Makinen · 1 p.m. ET / 10 a.m. PT
· Sunday, June 28, "Runaways," Lyrica Okano, Virginia Gardner, Ariela Barer, Angel Parker, Annie Wersching, James Marsters, Brigid Brannagh, Brittany Ishibashi, Clarissa Thibeaux · 1 p.m. ET / 10 a.m. PT"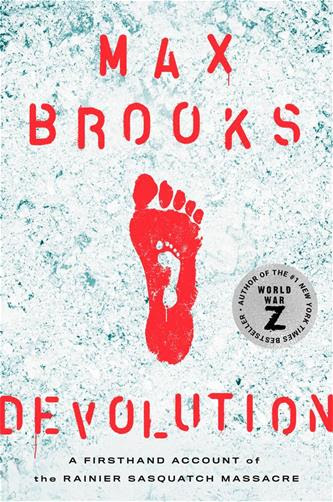 ---------
FOLLOWED: "When aspiring social media influencer "DropTheMike" is offered a lucrative sponsorship to grow his channel, he's joined by his video crew on a visit to one of the most haunted hotels in America, where he'll give his audience a horrific night of thrill-seeking the likes of which they have never seen before. What begins as a fun investigative challenge including the infamous Elevator Ritual quickly descends into a personal hell of true evil, begging the timely question: how far would you go to pursue internet fame?"
Directed by: Antoine Le
Written by: Todd Klick
Produced by: Matthew Ryan Brewbaker, Antoine Le, and Todd Klick
Executive producers: J. Todd Harris, Thomas Pettinelli, Greg Berlant and Gregory Adkins, as well as Grant Cramer, Richard Barner, Chad Doher, Wendy Moore, Len Gibson and Wayne Overstreet of Global View Entertainment.
Starring: Matthew Solomon, John Savage, Sam Valentine, Tim Drier,
Caitlin Grace, Kelsey Griswold and Christopher Ross Martin
FOLLOWED releases in drive-in theaters nationwide on Friday, June 19, and expands to more drive-in theaters Friday, June 26
Details on Cast & Crew Panel
PANEL DATE:
Friday, June 19
PANEL TIME:
1:00pm - 2:00pm PST
EVENT INFO HERE:
---------
HA-HA! HORROR: COLLECTOR'S EDITION: "He's back! Monstermatt Patterson, The Man of a Thousand Bad Monster Jokes has returned with his new book "Ha-Ha! Horror Collector's Edition."
What can readers expect? Approximately 600 awful jokes about horror movies, in his Borscht Belt style. Goofy color cartoons and b&w cartoons. There's something for every horror movie fan.  Guaranteed to make you shiver, chuckle and guffaw!
The book is published by Mystery & Horror, LLC and is now available on Amazon Kindle. A paperback version is expected soon."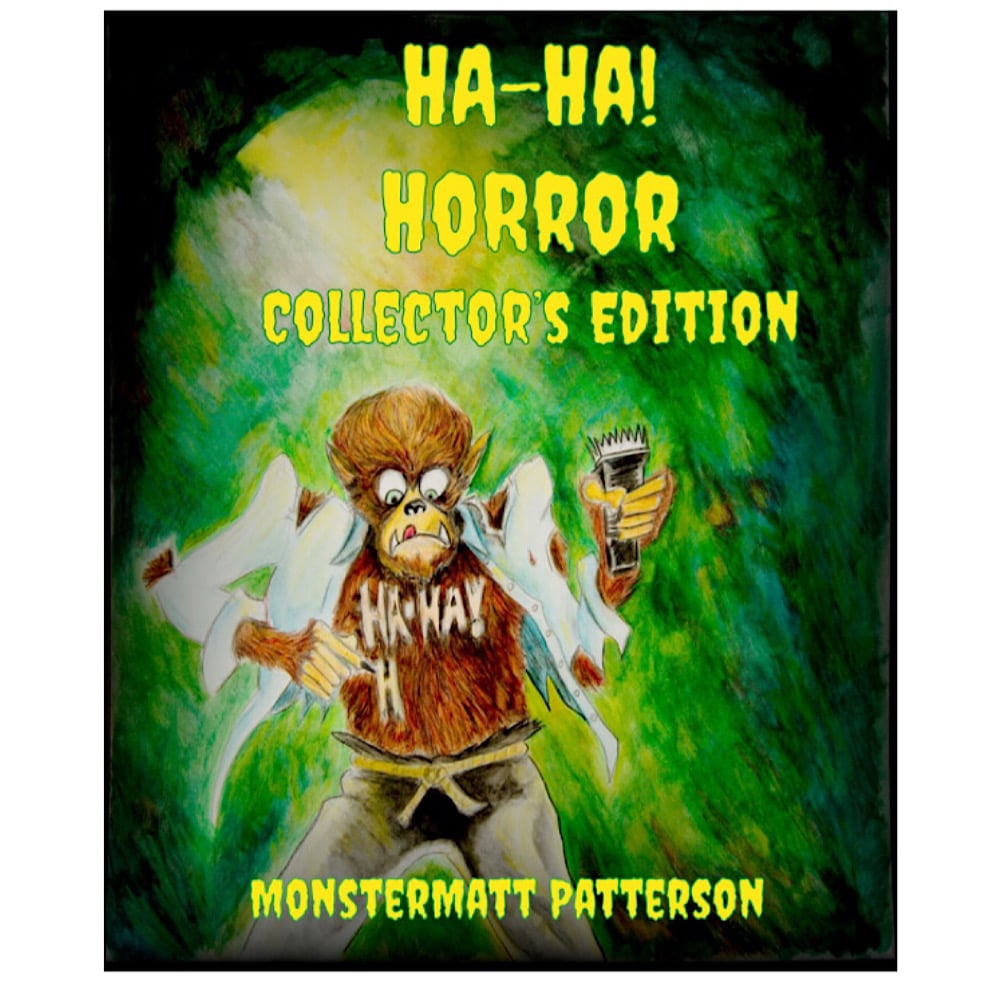 ---------
OVER 60 HORROR CREATORS TO RAISE FUNDS FOR BLACK LIVES MATTER: "In solidarity with the current monumental civil rights movement, Black Vortex Cinema and the contributors behind the My Favorite Horror Movie trilogy are signing copies of the books to raise money for Black Lives Matter LA organization.
Over 60 horror creators are expected to sign their respective chapters in the trilogy. Each book will cost $25, which includes free U.S. shipping. The signers are also donating DVDs, Blu-Rays. novels, CDs, stickers, and other goodies to be randomly placed into each shipment. All proceeds will benefit Black Lives Matter LA (BLMLA.ORG), a movement of organized members committing their lives to the Black freedom struggle, while adopting a womanist/Black nationalist framework, with a queer and trans lens. 
Sales will run through June 30th while supplies last exclusively at MyFavoriteHorrorMovie.com
Horror creators slated to sign (with more to be announced):
My Favorite Horror Movie (Part 1): Alex Napiwocki (Animals and Children), Blake Reigle (One of Us), C. Courtney Joyner (Class of 1999), Cerina Vincent (Cabin Fever), Chuck Parello (Henry Portrait of a Serial Killer 2), Clint Carney (Dry Blood), Dave Parker (The Hills Run Red), Eric Spudic (Aquanoids), Ernie Trinidad (Howard: The Doc), Esther Goodstein (The Black Room), Felissa Rose (Sleepaway Camp), Frank Merle (The Employer), Hunter Johnson (Irrational Fear), James Cullen Bressack (Beyond the Law), Jared Rivet (Are You Afraid of the Dark?), Joshua Lou Friedman (Automation), Matt Mercer (Dementia Part II), Michael Klug (Space), Miguel Rodriguez (Horrible Imaginings), Nick Phillips (Pet), Rolfe Kanefsky (The Black Room), Sarah Nicklin (The Haunting of Alice D) Sean Decker (HalloweenMovies.com), Trista Robinson (Echoes of Fear), contributor & cover designer Josh McKevitt (American Horror Story: Cult) and Editor & Contributor Christian Ackerman (Slayer: The Repentless Trilogy)
My Favorite Horror Movie 2: The New Blood: Editors Christian Ackerman & Felissa Rose, cover designer Josh McKevitt, Alexis Iacono (Laff Mob's Laff Tracks), Andrew Kasch (Tales of Halloween), Brooke Lewis (iMurders), Chris Lorusso (Hi-8), Chris Sergi (Into the Dark: I'm Just Fucking with You), Erick Wessel (Mystic Museum), Jesse Merlin (Bliss), Larry Ross (Blast From The Past), London May (Samhain), Matt Oswalt (Mystery Science Theater 3000), Matthew Currie Holmes (The Curse of Buckout Road), Michael Varrati (Dragula), Mike Mendez (Tales of Halloween), Paul Haynes (I'll Be Gone in the Dark), Steven Shea (Film FestEvil), Theresa Tilly (The Evil Dead), Tiffany Shepis (Victor Crowley), Yan Birch (The People Under the Stairs)
My Favorite Horror Movie 3: Scream Warriors: Editors Christian Ackerman & Felissa Rose, cover designer Josh McKevitt, Aaron Laplante (Hotel Transylvania 3), Aaron Mento (Ugly Sweater Party), Ama Lea (Deathcember), Charles Chudabala (Ugly Sweater Party), Chelsea Stardust (Satanic Panic), Chris Gore (Film Threat), Dave Reda (Bit Parts), Eileen Dietz (The Exorcist), Gregory Blair (Deadly Revisions), Heidi Honeycutt (Etheria Film Night), Josh Miller (Sonic the Hedgehog), JP Ouellette (Captured), Michael Coulombe (Soundbite), Michael Kallio (Hatred of a Minute), Robert Parigi (Tales from the Crypt), Ronnie Angel (Slashed Dreams: The Ultimate Guide to Slasher Films),  Sean Keller (Into the Dark: All That We Destroy) Stephen Imhoff (Excision)
Other goodies being donated to throw into shipments for free at random: 
The Evil Dead Behind the Scenes Photos autographed by Actor Theresa Tilly!
The People Under the Stairs DVD- signed by Actor Yan Birch
HooDoo For VooDoo DVDs - from Director Steven Shea (Starring Tiffany Shepis)
Hoodoo For VooDoo Soundtrack CDs -from the Steven Shea film!
Film FestEvil novels by Writer Steven Shea!
Film FestEvil  evil Oscar pins by Steven Shea!
From Jennifer DVDs from Director Frank Merle!
The Employer DVDs from Director Frank Merle!
The Black Room Blu-Ray from Producer Esther Goodstein!
Irrational Fear DVDs from Director Hunter Johnson!
2 Jennifer DVD from Director Hunter Johnson!
Garbage Pail Kids, EC Comics reprints, & other goodies from Writer Paul Haynes!
Ugly Sweater Party Blu-Rays from Director Aaron Mento!
Henry: Portrait of a Serial Killer 2 DVDs signed by Director Chuck Parello!
Henry: Portrait of a Serial Killer 2 T-Shirts from Director Chuck Parello!
Ed Gein DVDs signed by Director Chuck Parello!
Hellraiser Anthology Volume Two books from contributor Stephen Imhoff!
Fright Night: The Peter Vincent Chronicles books from contributor Stephen Imhoff!
Stickers from VFX Artist Juli Hapney!
Random DVDs from Christian Ackerman's Collection!
Enamel Pins and Stickers from the team at Forever Midnight!
and much more to be announced on our website!!
About the books:
Edited by filmmakers Christian Ackerman, Felissa  Rose, & Chuck Foster, with covers by Josh McKevitt, the My Favorite Horror Movie trilogy features 150 essays by horror filmmakers, actors, writers, directors, painters, musicians, journalists and film festival directors about the film that drove their passion for horror and helped shaped their lives. 
Web: MyFavoriteHorrorMovie.com 
Facebook: @MyFavoriteHorrorMovie   
Instagram: @MyFavoriteHorrorMovie"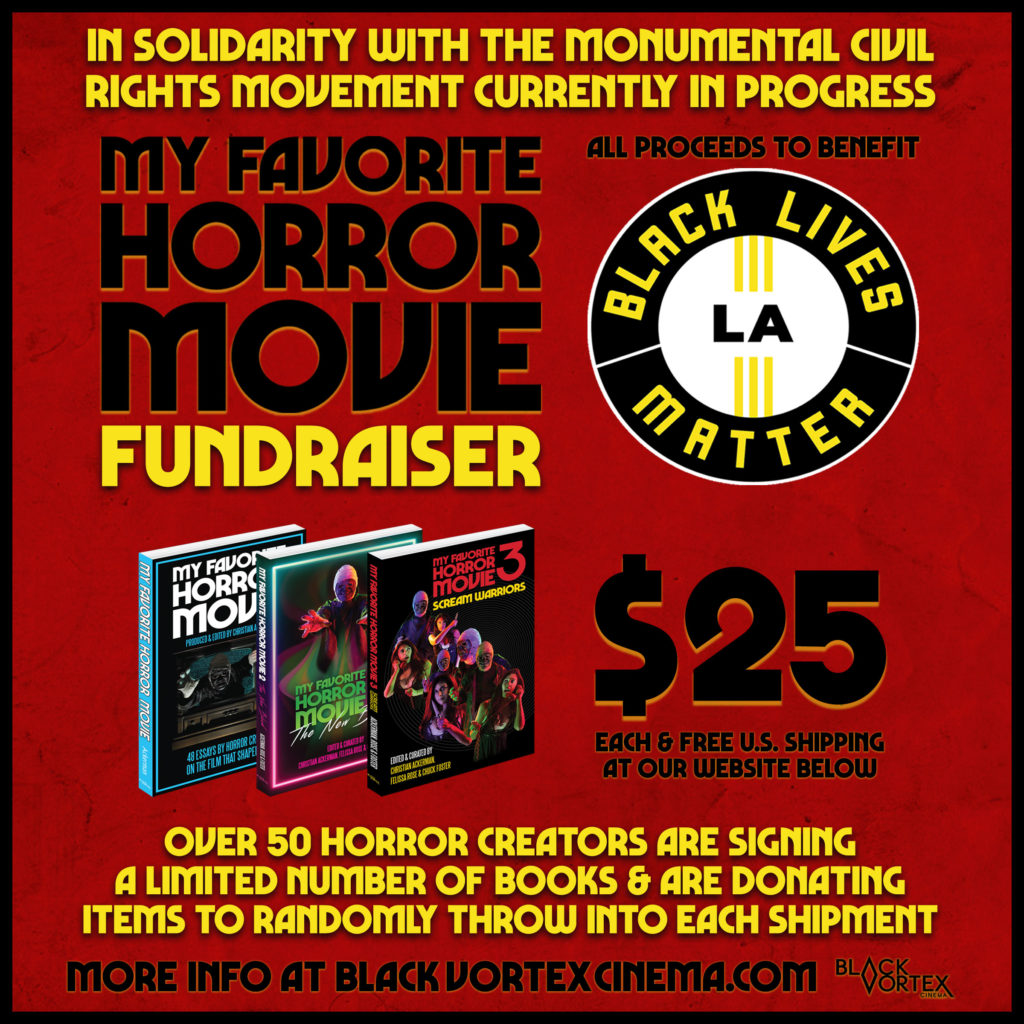 ---------
THE OAK ROOM Trailer: "Black Fawn Films and Breakthrough Entertainment Inc., the filmmaking team behind such genre hits as I'll Take Your Dead, Let Her Out, and Antisocial, have released the official trailer and poster for their newest collaboration, The Oak Room, a dark thriller set in a remote and winter-ravaged Canadian town. The film stars actors RJ Mitte (Breaking Bad), Peter Outerbridge (Suicide Squad, V-Wars) and Ari Millen (Orphan Black, I'll Take Your Dead).
The official trailer for The Oak Room is available here: https://www.youtube.com/watch?v=PDcB1L0-6cI&t=
The thriller sees RJ Mitte in the lead role opposite character actor Peter Outerbridge and rising star Ari Millen. "It was an amazing experience working with Cody and the Black Fawn team to tell the unique and surreal story in The Oak Room," states Mitte. "From the cast to the crew in Canada, where we filmed this, it was such a great group to work with. I'm so excited for this project to come out!"
The Oak Room marks another ambitious and exciting departure for Black Fawn Films. The character-driven and dramatic thriller blends the rural isolatation of "No Country For Old Men" with the small town, gothic claustrophobia of "Frailty." Director Cody Calahan teamed up with writer Peter Genoway to adapt Genoway's stage play The Oak Room into the feature-length film. The original stage production took home first-place honors at the Toronto Fringe Festival in the prestigious "New Play Contest" category while also being selected as a Patron's Pick (Theatre Passe Muraille's top box office earner).

"The Oak Room became more and more of a personal project for me after each step of development," explains Calahan. "My son was born right before we went to camera and a lot of the stories in the film revolve around the relationships that exist between fathers and sons. At each stage of the process, I found myself reflecting on what the mystery of this story truly meant to me. I'm excited to see how it will connect with different audiences out there and what people will take away from it."
Breakthrough Entertainment Inc. and Black Fawn Films will be bringing The Oak Room to Cannes' upcoming virtual film market "Marche du Film" where first viewings of the film will be taking place on Tuesday, June 23, 2020.
"We're really excited to bring this riveting, northern gothic thriller to market," states Breakthrough Entertainment's Vice President of Distribution Craig McGillivray. "The Oak Room features some truly amazing performances from RJ Mitte, Peter Outerbridge, and Nicholas Campbell. This film is the type of story that will have audiences on the edge of their seats and instantly wanting to re-watch it."
Synopsis
During a raging snowstorm, a drifter returns home to the blue-collar bar located in the remote Canadian town where he was born. When he offers to settle an old debt with a grizzled bartender by telling him a story, the night's events quickly spin into a dark tale of mistaken identities, double crosses and shocking violence. 

Cast and Crew
The Oak Room stars; RJ Mitte (Breaking Bad), Peter Outerbridge (Suicide Squad, V-Wars), Ari Millen (Orphan Black, I'll Take Your Dead, Darken), Martin Roach (The Shape of Water, Diary of the Dead, The Expanse), Nicholas Campbell (Black Mirror, Antiviral, Da Vinci's Inquest), David Ferry (The Boondock Saints, Legion, Hell on Wheels) and Amos Crawley (The Virgin Suicides, Private Eyes).
Chad Archibald, Cody Calahan, and Ari Millen produced the film, with cinematography by Jeff Maher who also co-produced the project. Christopher Giroux acted as associate producer on the film while Ira Levy, Nat Abraham, Michael McGuigan, and Mark Myers are executive producers. The Oak Room was made with the support of partnerships with William F. Whites, Panavision Canada, and Redlab."