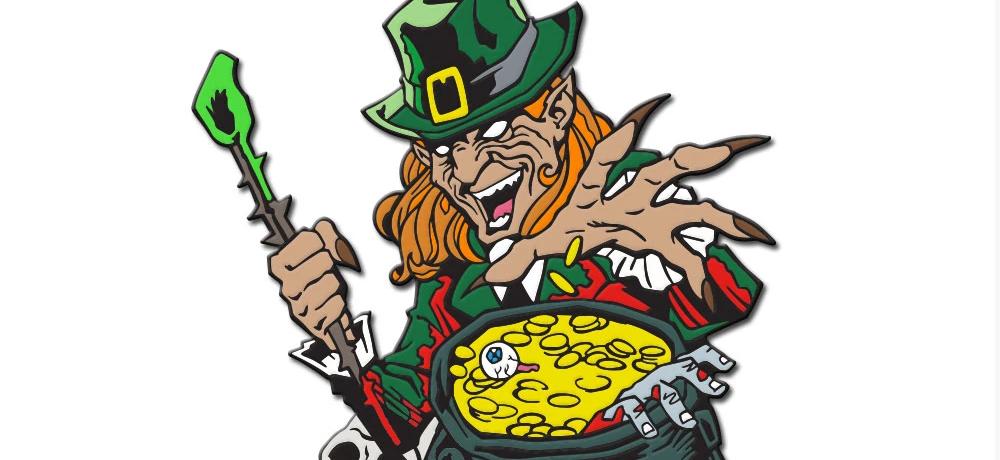 Pixel Elixir's 2.5-inch "Unlucky Charm" Leprechaun-inspired soft enamel pin is here! Also in today's Horror Highlights: release details for both The Lurker and Dead by Dawn.
Pixel Elixir's Leprechaun-Inspired Enamel Pin Release Details: "UNLUCKY CHARM ENAMEL PIN - $10.00.
Your luck's just run out! This 2.5" tall soft enamel pin will make your worst nightmares come true. Keep your hands off his pot of gold...or a fate worse than death will befall you!
Features dual shamrock-green rubber backers. Ships on a glossy, double-sided backer card in a weatherproof poly mailer.
Available in 2 variants:
• Original soft enamel
• Yellow glitter "
For more information, visit Pixel Elixir's website.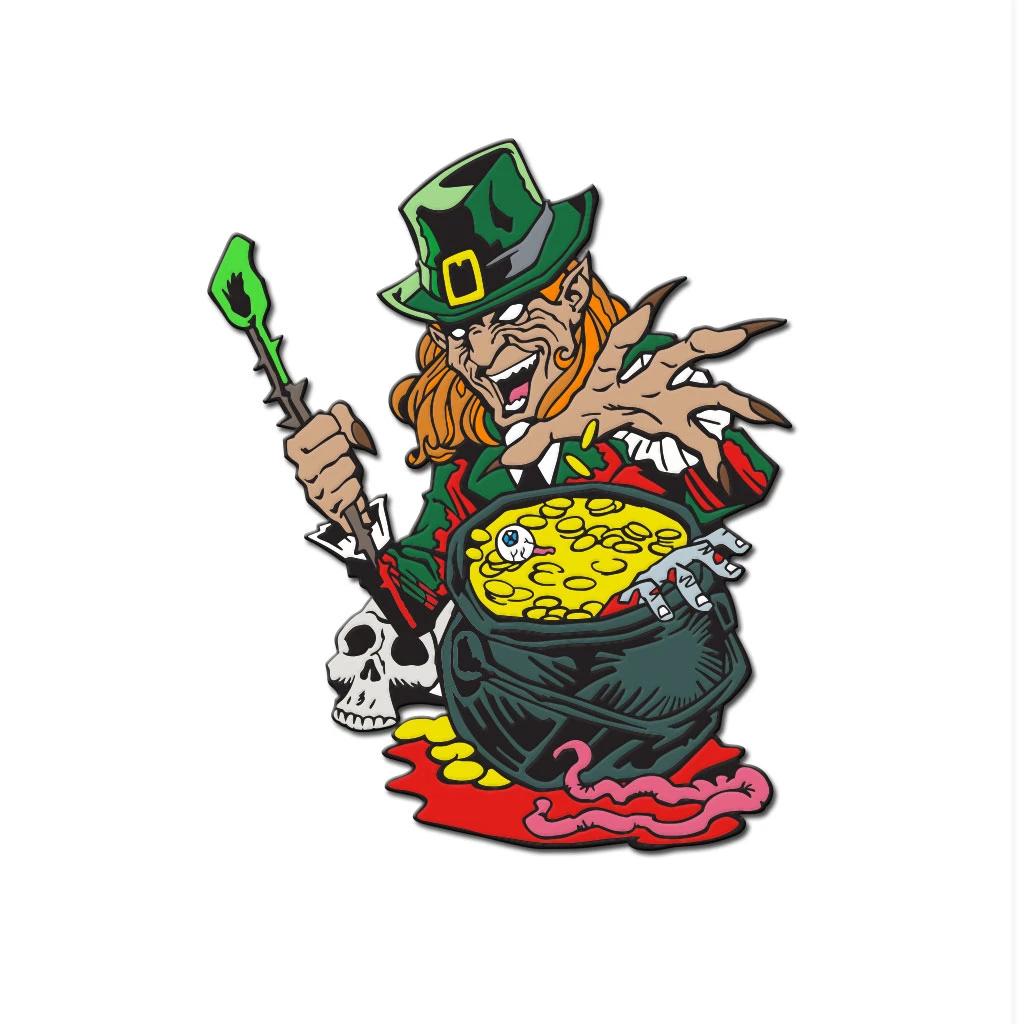 ---------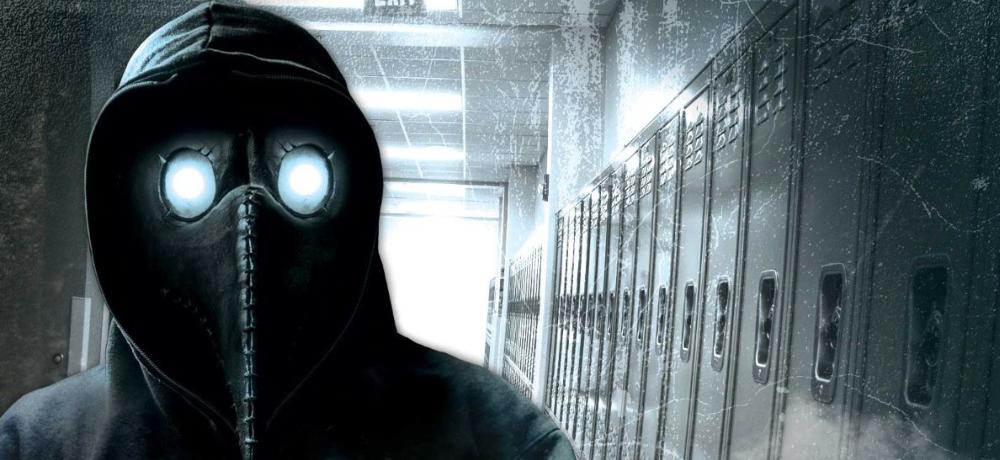 The Lurker DVD and Digital Release Details: "Indican Pictures will debut Eric Liberacki's The Lurker on DVD and Digital platforms this April. This feature is a slasher film, influenced by the Golden era of slasher films. Starring Scout Taylor-Compton (Halloween, 2007), Naomi Grossman ("American Horror Story"), Ari Lehman (Friday the 13th, 1980) and Adam Huss, this film follows several high-schoolers as they prepare a local play. A killer lurks in the shadows and the cast is in danger. With the play set to see its final curtain call, these schoolmates will need to band together, if they hope to survive this killer's knife. The Lurker is set for pre-orders this March and will debut on April 14th, 2020 - on both Digital platforms and DVD.
Director Liberacki has talked about the film's influences and what led him to direct The Lurker. He says of slashers: "My screenwriting always gravitated toward slasher films of that time period (the '80s, the '90s)." This was the pivotal time for slashers and their many sequels. The Lurker was also a team effort: "While I was shooting the feature film the Pale Man the director, John Lerchen, gave me a copy of the script for The Lurker. After years of trying to find the right script for my thesis, I had found it." From script-to-screen, The Lurker debuts in just a few weeks.
The Lurker has already seen theatres. Now, Indican Pictures will show the film, throughout the United States, this April 14th. A film for horror fans and especially slasher film fans, this Restricted title will bring both mystery and murder to DVD and Digital platforms, including Amazon Direct, Fandango Now, iTunes, FlixFling, Google Play, Redbox, VuDu and Youtube Movies."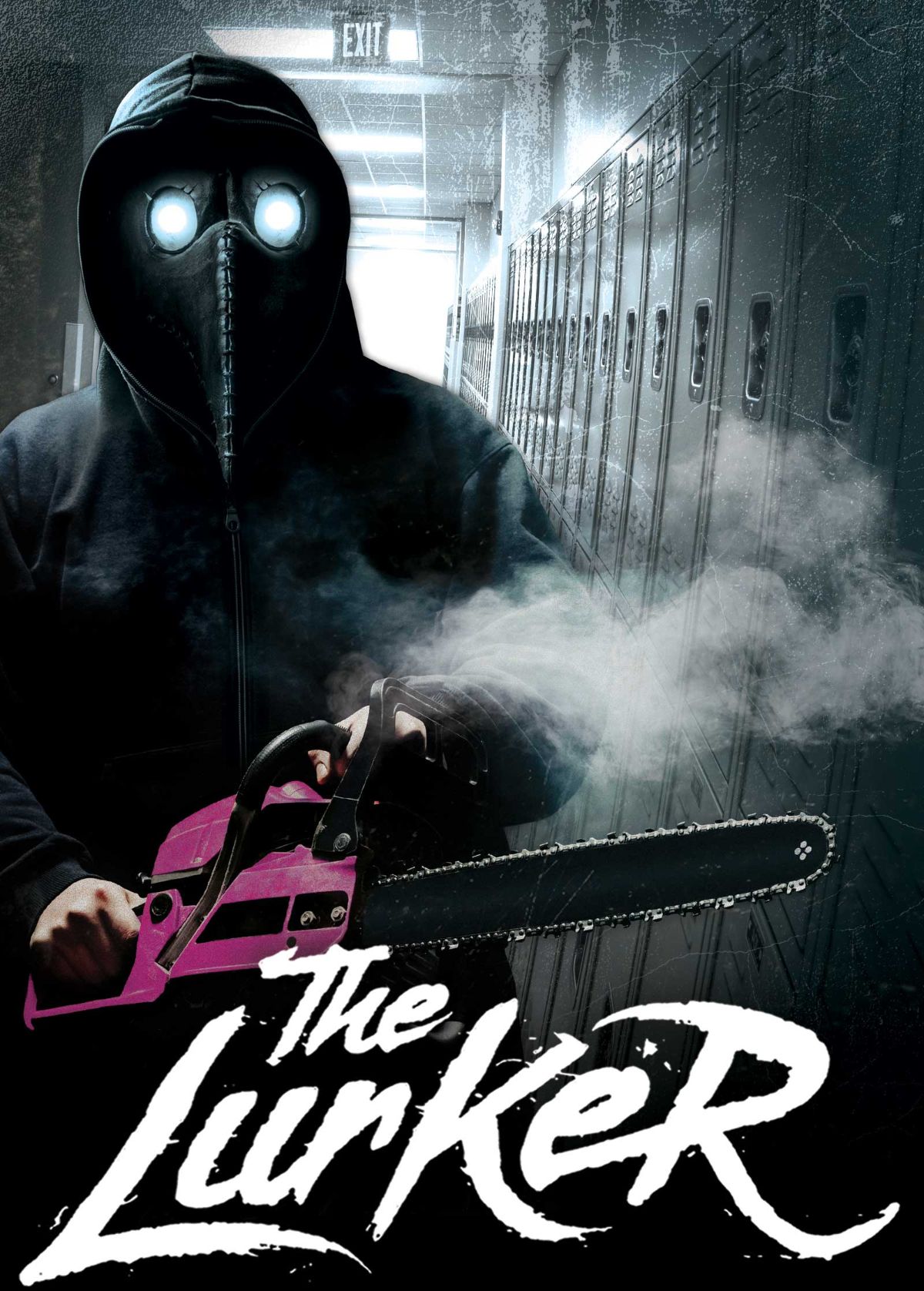 ---------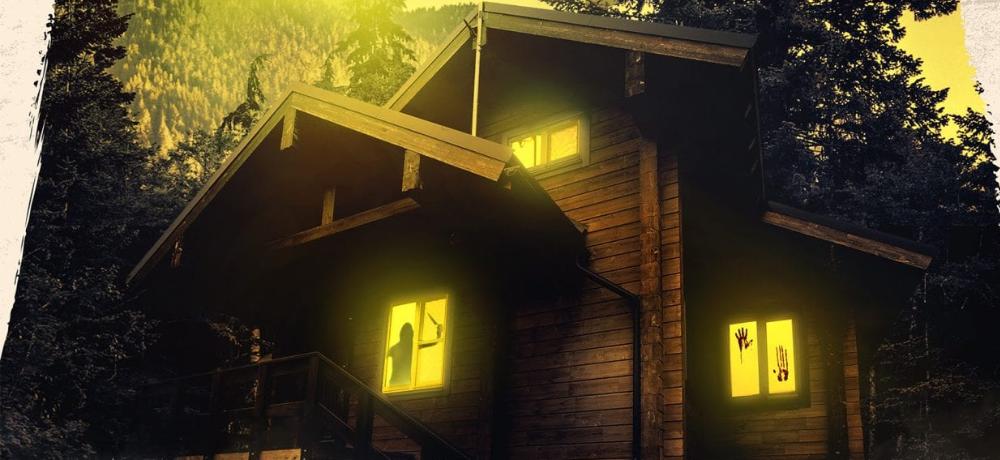 Dead by Dawn DVD and Digital Release Details: "Horror icon Jamie Bernadette (I Spit On Your Grave: Déjà Vu) stars in Dead by Dawn, coming this April from Uncork'd Entertainment.
A suicidal man in a remote cabin is suddenly faced with protecting a kidnapped woman from three killers and their sadistic games. Unable to contact the outside world and with night falling, he falls backs on creating traps to prevent the criminals from gaining entry. It's a fight to the death where only the strongest will survive until dawn.
From director Sean Cain, and co-starring Drew Lindsey Mitchell, Kelcey Watson, Bo Burroughs, Timothy Muskatell, Bobby Slaski, Detra Hicks, and Skylar Dominique, Dead by Dawn will be available on DVD and Digital April 7, 2020.