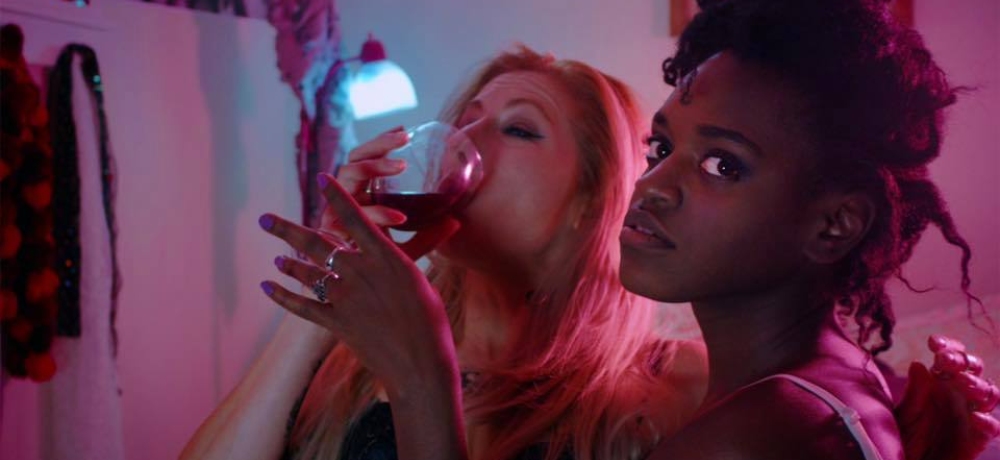 Jaanelle Yee's horror comedy short film Sell Your Body headlines today's Horror Highlights, which also includes a Q&A with Swallow production designer Erin Magill, a trailer for The Perished, and details on the Guru del Toro: Maestro of Monsters designer collectible toy, Damnable Tales – A Folk Horror Anthology, Death Drop Gorgeous, and Powerbomb.
Watch the Short Film Sell Your Body: Directed by Jaanelle Yee, the new short film Sell Your Body was released on ALTER and can be watched in its entirety below.
"A med school dropout in crippling student debt swipes a wild couple on a dating app to make some fast cash in this modern twist on a classic urban legend."
For more about the film and filmmaker, visit: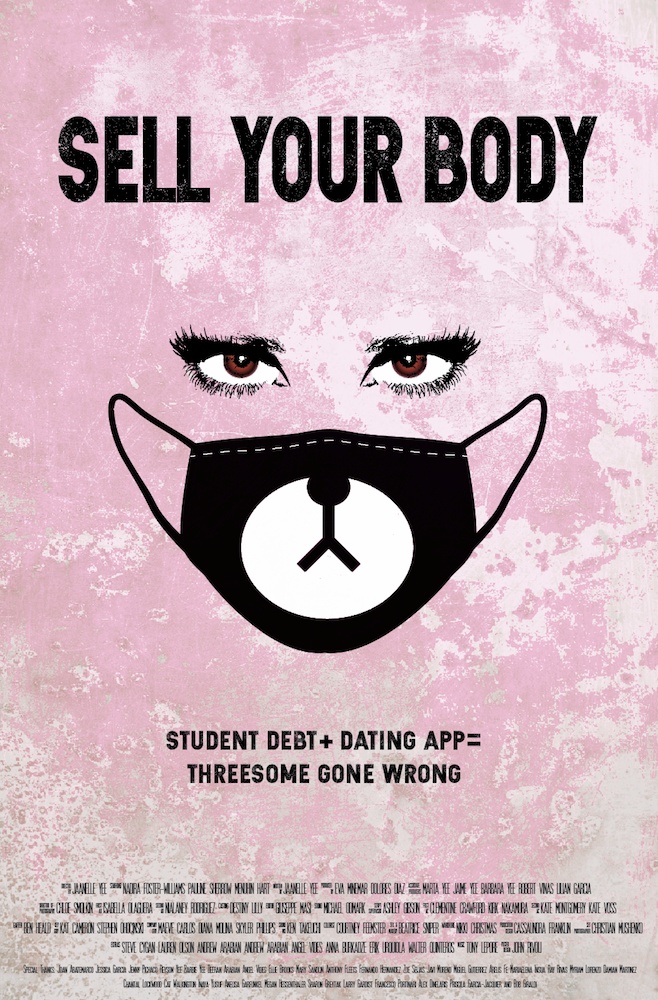 ---------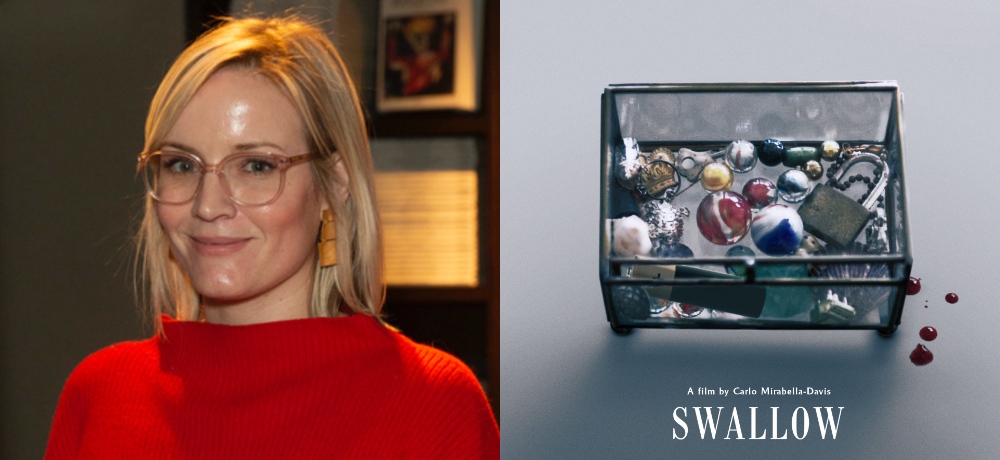 Q&A with Swallow Production Designer Erin Magill: "Haley Bennett grabbed moviegoers' attention for her role as Megan in Universal's The Girl on the Train, she now is proving she is a force to be reckoned with in her latest film, IFC's Swallow, for which she also executive produced. The horror/thriller is fascinating yet jarring all at the same time and much like The Girl on the Train, has many Hitchcock inspired tones. In case you aren't familiar with Swallow, the short synopsis: A young housewife in a seemingly perfect marriage develops pica, the irresistible urge to ingest inedible objects and material. There are many things that make this film unique, one of them being the production design by Erin Magill. Magill's attention to detail makes the film even more thought-provoking to watch, she replicated some of the décor throughout the film to match the objects Hunter (Bennett) was consuming. Below she talks more about this and many other topics.
Haley Bennett not only stars in the film, but was also an executive producer. Did she get very involved with you in the production design process?
Erin Magill: There was a fluidity between the "behind the camera" and "on camera" that I think was quite special compared to other sets I've been on. It was a very small crew, an intimate set and I think everyone involved felt very passionately about the content and the importance of getting it right even with our limited means. That really started with Haley Bennett. Conversations I might normally only get to have with the director and/or writer, I was able to have with her in terms of how she saw Hunter, her motivations and personal connections etc. She gifted me a perspective I don't normally get and I was tremendously grateful.
In a previous interview you said that Richie and Hunter's house evokes the style of the 1950s. Do you have a favorite decade, style wise?
Erin Magill: As a designer, you are part historian, sociologist, anthropologist, etc., so digging into the research of the past is part of the job and one that I love. Personally, my interior style is far more eclectic and bohemian with a mixture of decades, but if I had to pick I would say the 1920s and '30s—there are so many artistic movements of that time I find myself constantly drawn to.
The colored nursery windows are very dramatic and really give the room a much different vibe than if they weren't there. Where did you get this idea to experiment with film on windows like this?
Erin Magill: In the original script, when Hunter's mother-in-law pops by unexpectedly, Hunter was supposed to be building and painting a crib if I remember correctly. This felt too sentimental to me knowing her character's arc. I wanted to visually show the mounting pressure of the pregnancy and the idea of motherhood while also showing the real disconnect and confusion going on within her mind. Using the existing yellow glass-paneled doors in the house as an inspiration, I suggested to Carlo the idea of her putting up the red and blue colored gels for the floor to ceiling windows in the nursery. Along with my decorator, Frank Baran, we chose non-gendered, simplistic Scandinavian furniture and toy designs to decorate the space. Then in collaboration with our DP, Kate [Arizmendi], who brilliantly and beautifully lit and framed the scene, I think we were able to illustrate the external and internal demons Hunter was battling.
Was Richie's parents' house more challenging for you to design or Richie & Hunter's? Why?
Erin Magill: Richie and Hunter's home by far. Ten of our twenty-day shoot was scheduled to be shot there and on a script level, we are seeing the progression of them moving in and her designing the home. On top of creating an aesthetic that was appropriate for their socio-economic world from scratch, there were the character layers of Hunter and Richie that I also wanted to blend in. My goal was to create a world of updated classical silhouettes and high-end mid-century modern designer pieces, while also focusing on the shape, proportion, color, and texture of the items and their context within the story. Doing this was a huge undertaking, and I could have never accomplished this without my decorator, Frank Baran, and lead man Jake Harmony. We were diligently haggling at estate sales, bidding on Chairish.com and making last min runs to Home Goods.
Do you have a favorite room in the film?
Erin Magill: That's hard. I love so many for different reasons. Probably a tie between the nursery and the motel room, actually. Kate did such a beautiful job lighting and framing Haley in both those sets.
Did you learn anything from Carlo Mirabella-Davis while working on this film? What was your favorite part of collaborating with him?
Erin Magill: Carlo is a real cinephile. He gave me a list of about 30 films that were influences for him—we spoke about Safe and Rosemary's Baby a lot in terms of the design of the film. Carlo was incredibly collaborative in discussing the motivations of the characters and story. While he had his personal reasons to tell this story, he rightfully realized it was important to empower all of the female department heads. The film is a testament to him really empowering each department to do their best work and make the story personal for each of us.
The various textures of the things Hunter eats is something you tried to replicate in the décor of the home. This is so interesting. Did you a see a specific piece that resembled something she ate and decide to do this? How did this come about?
Erin Magill: There were these existing stone sphere sculptures outside of the location of Richie and Hunter's home which reminded me a lot of an oversized marble, which is the first thing Hunter "swallows." As Hunter's pica takes hold, she is also setting up/designing their home, so, inspired by the sculpture outside, I liked the idea that unconsciously she might be choosing furniture, fabrics, and tchotchkes, etc. that have textures and shapes similar to the ones she was drawn to eating.
There is a lot of green that stands out in the film. Why did you pick this color to hone in on in particular?
Erin Magill: In the thriller genre, you have a little more creative license. While Hunter's story was specific, I think we all felt the overall film was a bit more of a fable, and to play into certain archetypes, certain choices were made with humor and the actors themselves while others were more visual in the set design. Color was definitely a way I could contribute. Amplifying the monochromatic palettes and neoclassical designs and textures of Richie's parents' living room (yellow), dining room (green/blue), and chosen therapist for Hunter (green), I wanted to visually express their overbearing pressure to fall in line, but also foreshadow certain design choices Hunter was making in dutifully trying to create a home Richie and his parents would approve of—green curtains in the bedroom, the green sofa in the TV room, the green paint in the bathroom and kitchen.
What's next for you? 
Erin Magill: Starring Michael Shannon and Shea Whigham, The Quarry is a timeless story of good and evil set in West Texas in the late 1980s. We were set to premiere at SXSW, and Lionsgate was going to release on April 17th, but we will see what happens. This past fall, I designed Moxie, a Netflix dramedy based on the bestselling YA book, directed by Amy Poehler, it's a coming-of-age film where a teenage girl inspired by the Riot Grrrl movement starts a feminist revolution at her high school."
---------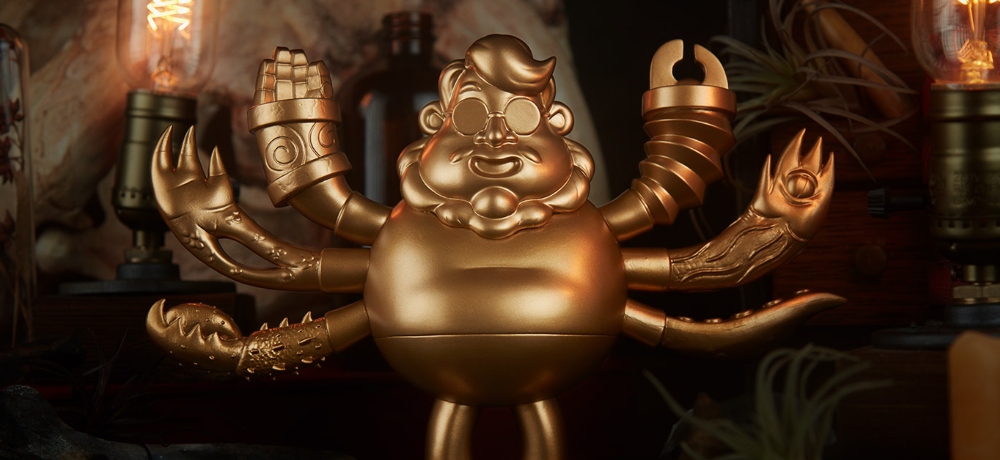 Guru Del Toro Vinyl Toy: "Let Guru del Toro be your guide into the darkest depths of fantasy! This designer toy by artist Chogrin honors the Maestro of Monsters, who holds countless universes in his hands, claws, and tentacles.
Artist Statement: This figure is based on an illustration I created in tribute to Guillermo del Toro and his filmography. Guillermo has always been a patron for misunderstood creatures and an inspiration for artists around the world. I wanted to create something that captured all those things in one. And so, I give you Guru del Toro, Maestro of Monsters!
Artist Bio: Chogrin is an illustrator & storyteller from Guayaquil, Ecuador. His work is inspired by classic American and Japanese cartoons. For the last decade he's worked in the animation industry, as well as having a hand in the pop-culture art gallery scene, personally curating themed art shows around the world. He's currently developing his own animated short film "Lucky Brave's Sunshine," among other original art projects.
Tayler Brown (Sculpt)
Chogrin (Design)
The Sideshow Design and Development Team (Paint)
Limited Edition: 400
$80"
To learn more, visit: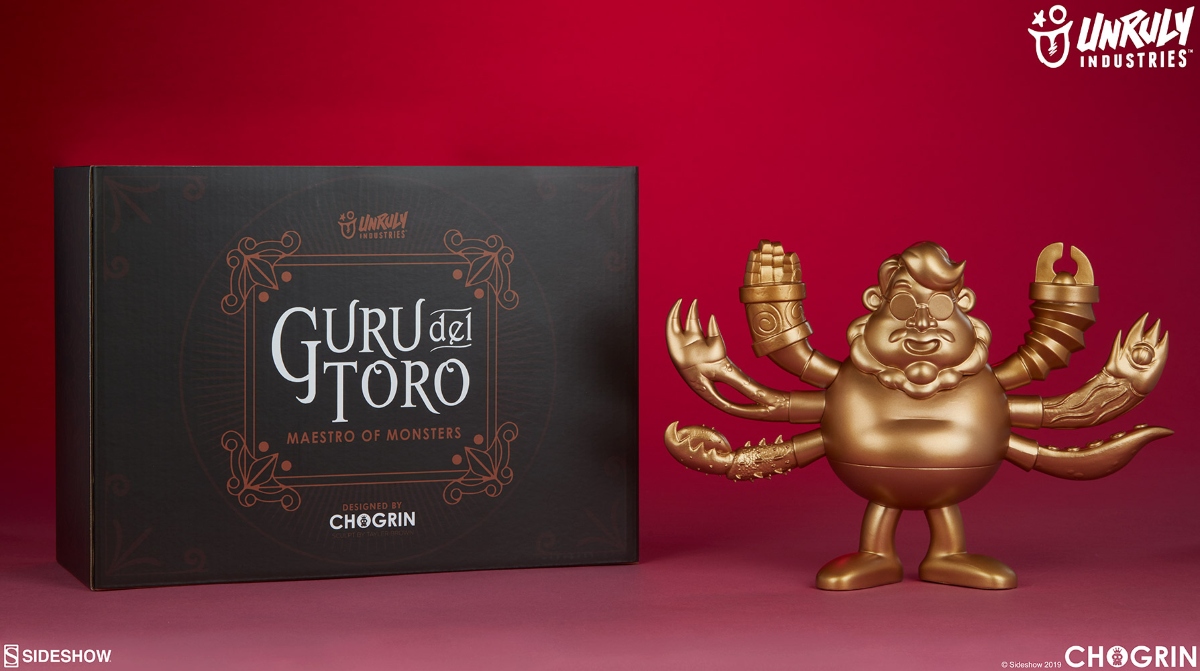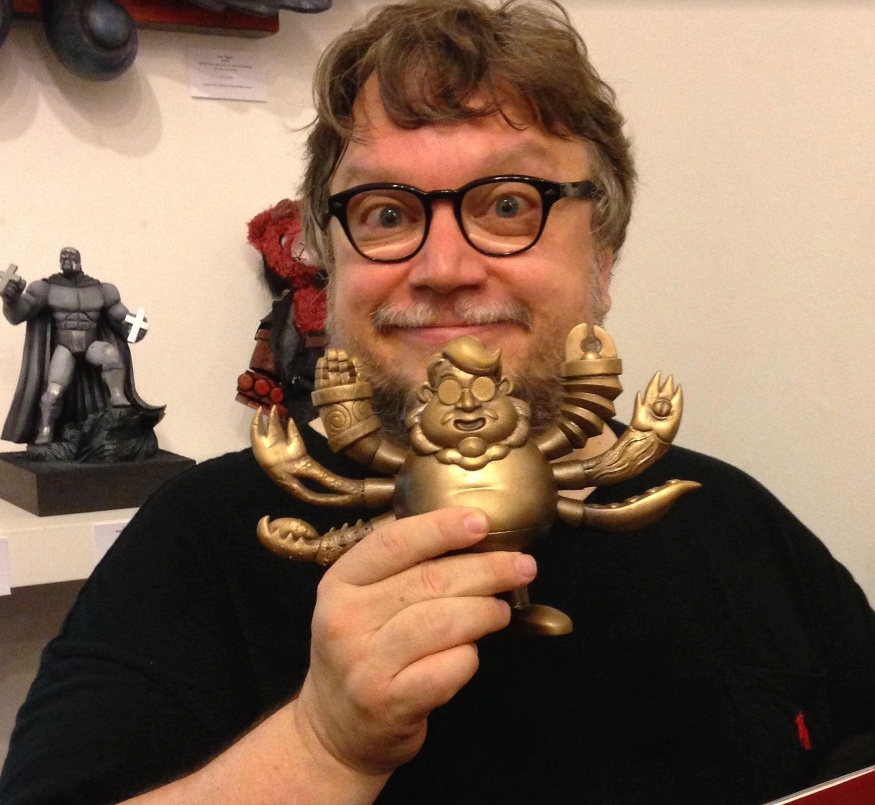 ---------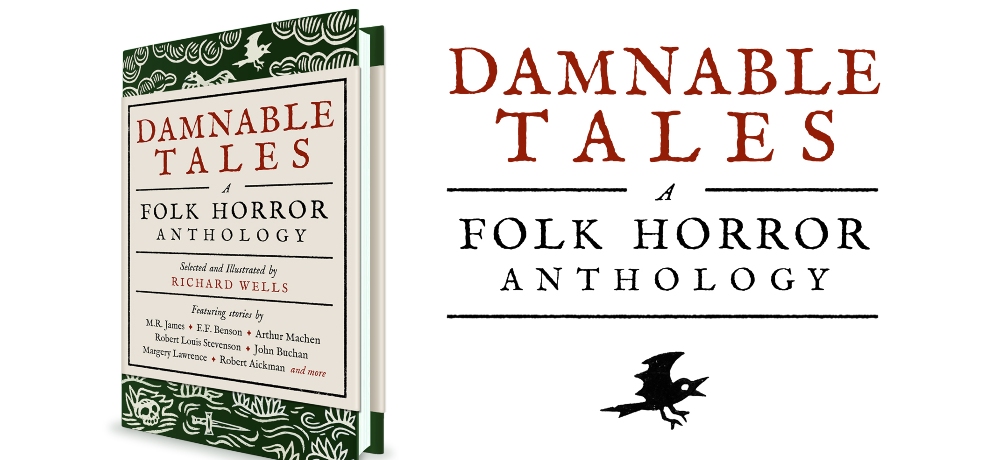 Damnable Tales - A Folk Horror Anthology: "Damnable Tales is an illustrated collection of classic short stories drawing upon the haunted landscapes of 'Folk Horror'.
This now widely-used term was originally applied to a series of British films from the late 1960s and 1970s: Witchfinder General (1968), Blood on Satan's Claw (1971), and The Wicker Man (1973).
But as this collection shows, writers of uncanny fiction were dabbling in the dark side of folklore long before those films. These 22 stories take the reader beyond the safety and familiarity of the town into the isolated and untamed wilderness. Unholy rites, witches' curses, sinister village traditions and ancient horrors that lurk within the landscape all combine to remind us that the shiny modern, urban world might not have all the answers…
The collection will feature classic stories from masters of supernatural fiction including M.R. James, Sheridan Le Fanu, and Arthur Machen, alongside lesser known voices in the field including Eleanor Scott and Margery Lawrence and popular writers less bound to the horror genre, such as Thomas Hardy and E.F. Benson.
They have been selected by Richard Wells, an illustrator and graphic designer known for his dark folkloric style and whose work for television has featured in Sherlock, Doctor Who and the the recent BBC adaptation of Dracula.
Each story will be accompanied by one of Richard's full page original lino-cut illustrations.
The book will be a beautiful and striking object: an essential addition to the library of the eerie and the wyrd."
To learn more, visit: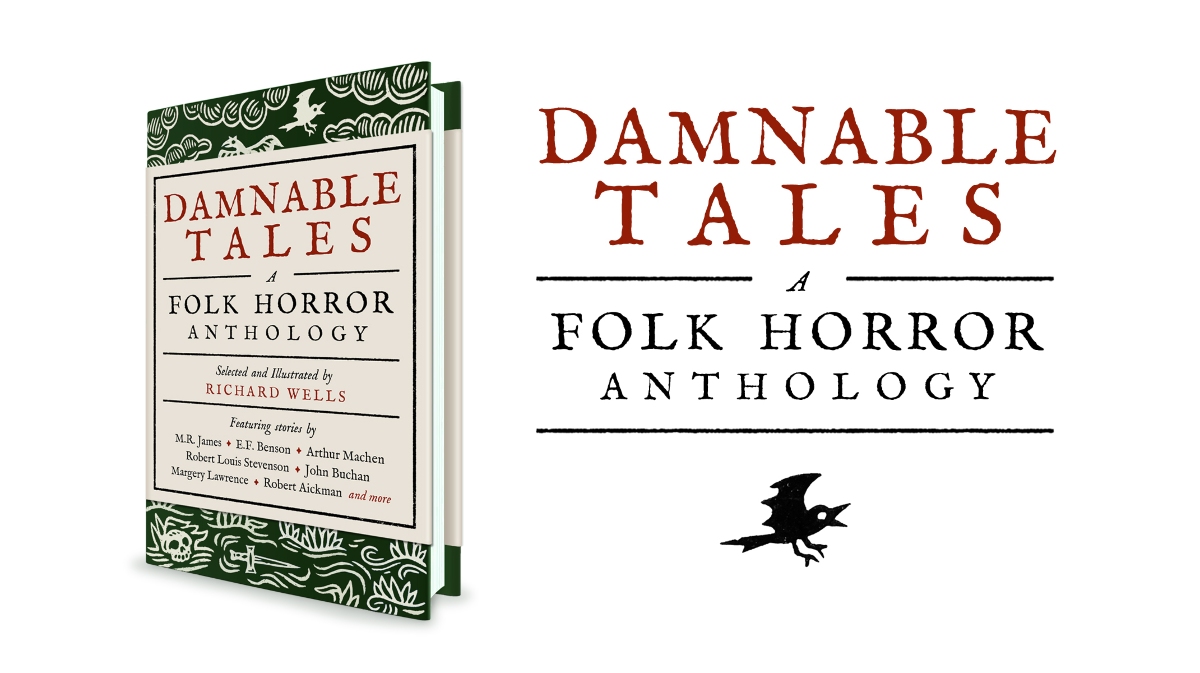 ---------
Death Drop Gorgeous: "After a failed relationship and business endeavor, Dwayne (Wayne Gonsalves) retreats back to his hometown of Providence, RI. He reluctantly reaches out to his former boss, sleazy club owner Tony Two-Fingers (Brandon Perras-Sanchez), for any bartending shift available. Dwayne secures a meager
Tuesday night shift but finds the venue isn't the same he remembers. A new gaggle of drag queens now reign supreme, and their leader, the young and beautiful Janet Fitness (Matthew Pidge) has dethroned the club's relic, Gloria Hole (Michael McAdam/Payton St. James). With her pride barely intact, Gloria compromises her traditional, signature style of drag to appeal to the club's younger audience in a last ditch effort to reclaim the spotlight.
As the dejected Dwayne and the aging Gloria try to survive the hostile nightlife, a masked maniac, luring victims through the dating app POUNDR, begins slaughtering young gay men from the club, draining them of blood. Worried this will negatively affect business, Tony pays two corrupt detectives (Michael J. Ahern, Sean Murphy) to cover up the carnage and unmask the killer.
But the investigation unravels as more bodies turn up disfigured and drained. With no leads, the detectives set their sights on Tony's employees, and everyone is suspect or a possible next victim. With an eccentric cast of characters, and with each kill more vicious than the one proceeding it, a chaotic terror seeps its way into the community, leading to gruesome chain of events that crescendo to a blood-splattered finale.
Death Drop Gorgeous is a grassroots, community built film that showcases the queer talent of the creative capital of America, Providence, RI. The project was an ambitious endeavor created by three friends who wanted to make a LGBTQ film that they had never seen before. It was filmed on weekends and weeknights for over two years, and it is a passion project in every sense of the word. It's a love letter to their city. It's about protecting queer spaces and elders. And it's about the very real monsters within the community.
Brandon Perras-Sanchez is a writer, musician, and filmmaker who is inspired by 80s horror, folklore, mythology, and noise rock. He grew up in the woods of Vermont but now resides in Providence, RI. He is currently working on future horror projects that he hopes will scare the shit out of you.
Michael J. Ahern is a New England native and aspiring writer. At a young age he had an irresponsible amount of access to the local cable studio in his small hometown. With cameras at his disposal, he made irreverent, illogical "films" with his best friend. He draws writing inspiration from Edgar Allan Poe, Flannery O'Connor, and HP Lovecraft. His favorite horror movies are Alien (yes he considers it a horror movie), Rosemary's Baby, and Pan's Labyrinth (yes he considers this a horror movie, too.) He thinks he'd be a great dog dad but relates more to house cats.
Christopher Dalpe is a cinephile illustrator and storyteller. He manages communications and events at an industrial arts nonprofit and does freelance design. Originally from a farm in NH, he earned his bachelor's degree in Digital Art from the University of Southern Maine. He has two cats and is a lover of magic, horror, queer stuff, folklore, sci-fi, doodles."
---------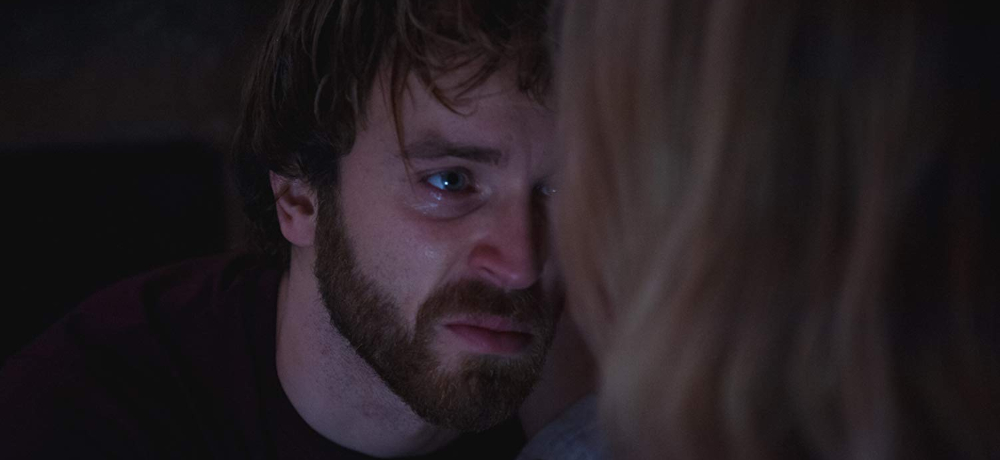 The Perished Trailer: "Los Angeles, CA - Following an impressive festival run, the Irish supernatural horror/thriller THE PERISHED, the second feature film from writer/director Paddy Murphy (THE THREE DONT'S), has released a new official trailer. The film will be coming out on April 7th in North America through US distribution company The Horror Collective. 
THE PERISHED tells the story of a young Irish woman named Sarah Dekker (award-winning actress, Courtney McKeon) who finds herself dealing with an unwanted pregnancy, her subsequent abortion, and the consequences of a judgemental society.
MAYHEM and EVERLY director Joe Lynch hails the film, saying, "It's like if Ken Loach remade DON'T LOOK NOW." Meanwhile, "I got HELLRAISER vibes," said Entertainment Focus, "and it sent shivers down my spine."
Logline:
While recovering from an abortion, a young woman is tormented by the spirits of the unborn…who seek a mother.
The film was written and directed by Paddy Murphy, who produced alongside Barry Fahy and Vachn Gill. It stars Courtney McKeon (THE THREE DON'TS), Fiach Kunz (GAME OF THRONES), Paul Fitzgerald (THE SLEEP EXPERIMENT), and Lisa Tyrrell (URBAN TRAFFIK).
Follow THE PERISHED online:
Official Facebook Page: www.facebook.com/theperished
Celtic Badger Media Official Site: www.celticbadgermedia.com"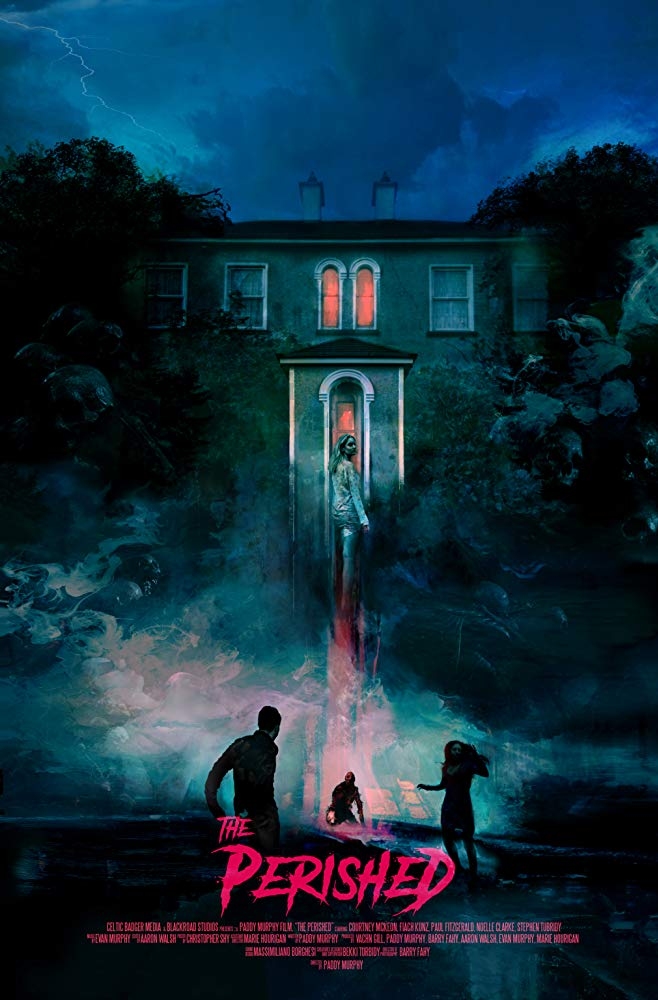 ---------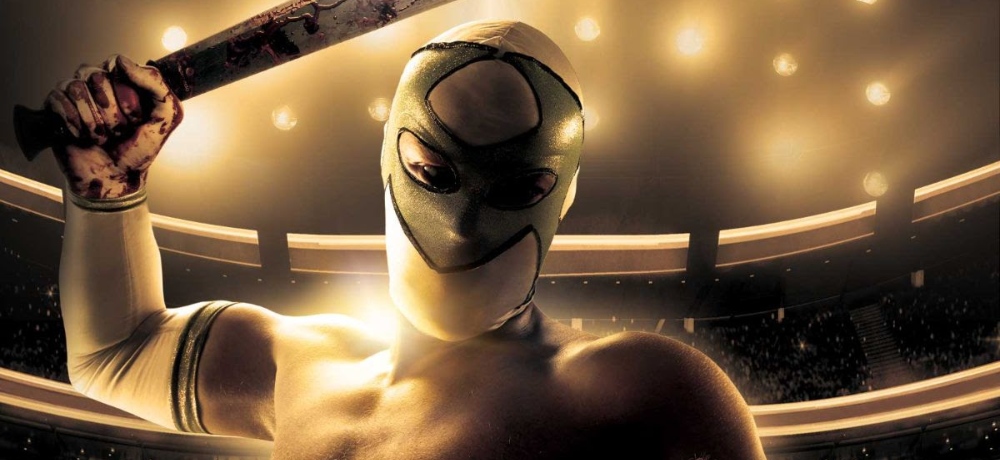 Powerbomb Trailer & Release Details: "W. Hollywood, CA (Monday, March 23rd 2020) - Powerbomb is an indie horror thriller that was independently financed. Directed by B.J. Colangelo (Deathcember) and R. Zachary Shildwachter, the film focuses on an amateur wrestling circuit, in which one fan wants to be part of the action. But, this fan takes things too far when he kidnaps and tortures one of his idols. Now, reality must face fantasy - in a true test of wills. Indican Pictures will release this exciting feature this April 14th, 2020.
Powerbomb, a pivotal move in wrestling, features a renowned cast. Action actor Cash Allen stars along with: pro-wrestler Matt Cappicioni and backyard wrestler Greg Iron. Even Ohio Valley Wrestler Roni Jonah gets in on the action as Amy Cross. All of these castmates figure prominently in a blend of horror and comedy, in which one character will never be the same.
Indican Pictures will release Powerbomb on both DVD and Digital platforms. The film will be available this April 14th. This title is for fans of amateur and pro-wrestling, or for those interested in a comedic look behind-the-scenes of the wrestling circuit. Bringing a wrestling cast to life and to the screen, Powerbomb promises a finishing move few will forget.
The film's official synopsis: Powerbomb is the story of a wrestler on the verge of breaking into the big time, but after years of struggling, he's contemplating leaving it all behind to spend more time with his family. When our wrestler's biggest fan hears the news, he decides to take matters into his own hands to ensure that his champion gets to the top by any means necessary including extortion, kidnapping and even murder…
Release Date: April 14th, 2020 (DVD, Digital).
Directors/writers: B.J. Colangelo and R. Zachary Shildwachter.
Cast: Matt Cross, Wes Allen, Cash Allen, Britt Baker, Roni Jonah and Aaron "Pants" Sechrist.
More on Powerbomb at Indican: https://www.indicanpictures.com/new-releases/powerbomb-ahgnh?rq=powerbomb
About Indican Pictures: Indican Pictures acquires and distributes feature films to a broad range of entertainment outlets by providing a diverse selection of movies across: theatrical, home video, TV, VOD, PPV and streaming platforms."