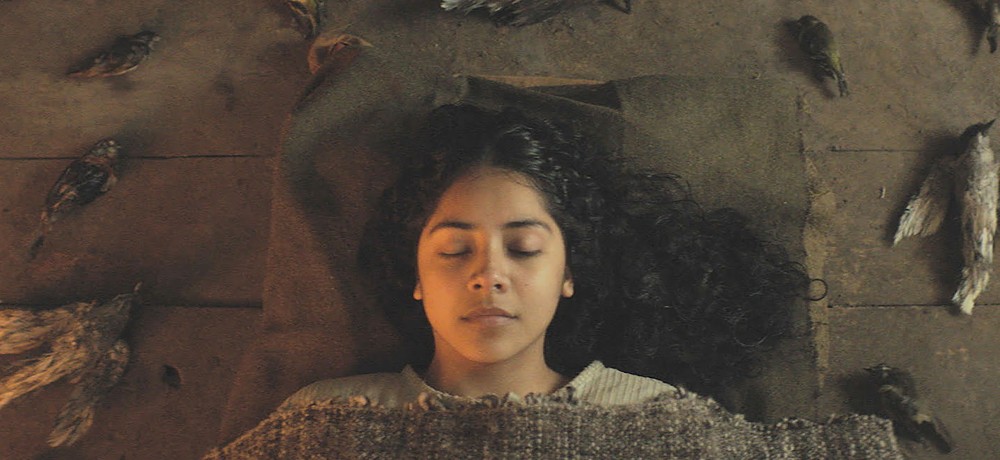 SORCERY: "On the remote island of Chiloé in the late 19th century, an Indigenous girl named Rosa lives and works with her father on a farm. When the foreman brutally turns on Rosa's father, she sets out for justice, seeking help from the king of a powerful organization of sorcerers."
Directed by: Christopher Murray
Screenwriters: Christopher Murray, Pablo Paredes
Produced by: Juan De Dios Larraín, Pablo Larraín, Rocío Jadue, Nicolás Celis
Co-Producers: Viola Fügen, Michael Weber
Executive Producer: Sergio Karmy
Director of Photography: María Secco
Cast: Valentina Véliz, Daniel Antivilo, Sebastian Hulk, Daniel Muñoz, Rosa Raín
World Premiering at the Sundance Film Festival January 22, 2023
---
THE UNSETTLING: "Abena and Kwame, a Ghanaian couple, are struggling to recover from a devastating tragedy. They travel to Los Angeles for a vacation that they hope will help them find their way back to one another. Instead, during an awkward dinner with estranged friends, Vivian and Anthony, Abena is increasingly terrorized by an evil possessing the house. The house that was meant to provide refuge slowly stalks her, consuming her sorrow and trapping her in a nightmare. As her terror grows, it ultimately engulfs all four with horrifying consequences."
Directed & Written by: Harry Owens
Produced by: Bleak Pictures
Country of Origin: United States
Language: English
Genre: Thriller
Distributor: Dark Sky Films
Run Time: 94 minutes
Cast: Zephani Idoko, Bambadjan Bamba, Libby Munro,
Benedikt Sebastian, Chloë Caro, Rojawn Khoshnam
Coming To Select Theaters and Digital Platforms February 10, 2023