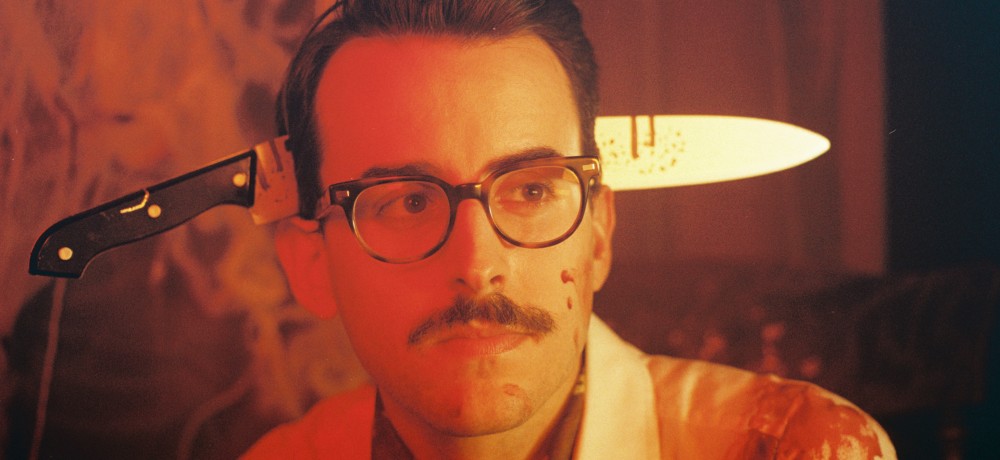 Watch the Short Film SYNONYMOUS WITH: "A student's increasingly intimate line of questioning causes his interview with a local horror host to take a vulnerable turn."
starring Remy Germinario as Syn
with Mark McGann as Thing
and Thom Hilton as Jackson Weil
written and directed by Thom Hilton
executive producer.... Drama Del Rosario
director of photography.... Jake Thompson
costume design by Clements Park
original score by Ethan River Cohen
sound design by Jake Mackie
---------
JOIN MIDNIGHT PULP AS WE CELEBRATE DARK NIGHT OF THE SCARECROW'S 40TH ANNIVERSARY - ON THE 40TH ANNIVERSARY - THIS SUNDAY, OCTOBER 24TH!: "40 years ago this Sunday, CBS aired a writer/director Frank De Felitta's made-for-TV horror classic, DARK NIGHT OF THE SCARECROW, starring Academy Award-nominee Charles Durning (TOOTSIE; WHEN A STRANGER CALLS) and Emmy winner Larry Drake (DARKMAN; L.A. LAW).  A seminal horror film for a generation of 80s horror kids, DARK NIGHT OF THE SCARECROW remains a rare made-for-TV horror film that is as terrifying as any of the horror classics of the era.
To celebrate this horror classic, Midnight Pulp's linear channel will be airing this fan-favorite tale of a wrongfully-killed man exacting revenge from beyond the grave this Sunday, October 24th, at 9pm EST, with an encore broadcast at 9pm PST (12am EST), airing exactly 40 years to the day and time it ran on the CBS Saturday Night Movie on October 24, 1981 at 9pm EST.  Sorry to say that the original commercials will not be part of this airing, but we have plenty of great new ads from awesome sponsors to take their place.
The free linear Midnight Pulp channel is available on Samsung TV Plus (Channel 1445), The Roku Channel, Plex, Stirr (Channel 226) and on the Midnight Pulp app.  Midnight Pulp, part of the growing Digital Media Rights OTT Channels group, is available at www.midnightpulp.com, and as an app on popular mobile and connected TV devices, streaming all things strange and on demand."
------
NPCC: PREMIERE OF KANSAS BOWLING'S "CUDDLY TOYS": "Kansas Bowling's Cuddly Toys is not a feminist piece, but rather a think piece-a new mondo film to inform, invite debate, and to appropriately represent the flies that continuously buzz around the female gender. 102 minutes of rape, gore, and extreme stories of teenage girl woes."
Learn more and purchase tickets at: https://dice.fm/event/5vnny-npcc-premiere-of-kansas-bowlings-cuddly-toys-24th-oct-cinema-village-new-york-tickets