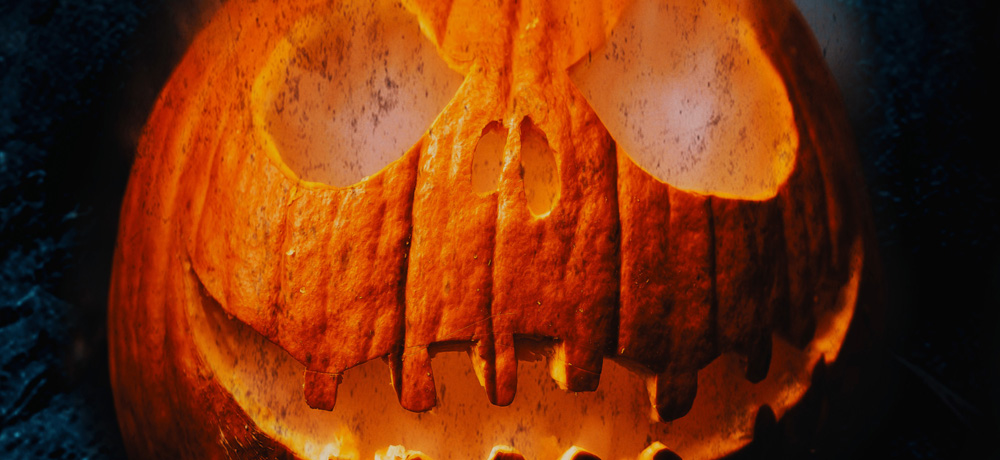 We're back with another installment of Horror Highlight! Watch the trailers for The Good Things Devils Do, Let's Scare Julie, and Etheria Season 1, and catch up on the latest casting news for 30 Seconds in Hell:
Watch the Trailer for THE GOOD THINGS DEVILS DO: From writer/director Jess Norvisgaard, and featuring a who's who of horror, witness THE GOOD THINGS DEVILS DO this August from Gravitas Ventures.
Linnea Quigley (Silent Night, Deadly Night), Kane Hodder (Jason X) and Bill Oberst Jr (3 From hell) realize that breaking in was easy but breaking out is going to be hell.
Richard, a small-time gangster is retiring. Before he can, he must take one last job: to steal money from a rival gangster's house. Miles apart, Melvin is a reluctant family man who has dreams of becoming a famous curator for his Museum of the Macabre. His newest acquisition? The remains of the notorious Masquerade, a vampire born from the embers of hell, slain centuries ago. On Halloween Night, their paths will collide and they'll be forced to work together to fight centuries-old evil with everything on the line.
Bobby Pimpentel, Kelley Wilson Robinson , Mary Katherine O'Donnell and Veronika Stoykova star in a Jess Norvisgaard film, available TODAY On Demand and DVD.
----------
Watch the Trailer for LET'S SCARE JULIE: "A group of teen girls set out to scare their reclusive new neighbor, but the prank turns to terror when some of them don't come back. A suspenseful contemporary ghost story about how making the wrong choices can end with horrific results, Let's Scare Julie premieres in Home Theaters on Digital and On Demand everywhere October 2, 2020 from Shout! Studios.
Filmed in real time on a single camera in one uninterrupted, continuous take, the tension in the film rapidly escalates as the girls' seemingly harmless pranks start to have life-altering consequences. Written and directed by Jud Cremata, Let's Scare Julie stars Troy Leigh-Anne Johnson (Netflix's On My Block), Isabel May (Netflix's Alexa & Katie), Odessa A'zion (CBS's Fam), Brooke Sorenson (Netflix's Mr. Iglesias), Jessica Sarah Flaum (The Tale) and Dakota Baccelli (NBC's This is Us).
Cremata also produced Let's Scare Julie alongside Marc Wolloff and Blitz Films' Eryl Cochran and Nick Sarkisov.
Synopsis
In Let's Scare Julie, Emma, (Troy Leigh-Anne Johnson), who recently moved in with her cousin Taylor (Isabel May) after her father's untimely death, becomes the victim of a prank perpetrated by Taylor's group of friends: Madison (Odessa A'zion), Jess (Brooke Sorenson) and Paige (Jessica Sarah Flaum).
Wanting to up the ante, the girls hatch a plan to scare Julie, the reclusive girl across the street, who they have never seen and know nothing about. All they know is Julie is alone at her house tonight - a house rumored to be haunted after a little boy vanished many years ago.
What starts off as a simple plan to have a good laugh quickly escalates as some of the girls don't come back from Julie's house. Is it all just a set up for the girls to play an elaborate prank on Emma or are the dark rumors about the house across the street actually true? As more people start to disappear, including Emma's younger sister Lilly (Dakota Baccelli), the clock is ticking for Emma to figure it out."
---------
ETHERIA: Season 1 Trailer and Release Date: "[Los Angeles, CA] Emerging genre distributor, The Horror Collective, will release Season 1 of ETHERIA, as announced earlier today on Entertainment Weekly (https://ew.com/movies/etheria-trailer/).
Etheria is a series of stand-alone episodes directed by women. Produced by Heidi Honeycutt, Vice President of Short Form and Episodic Content at Entertainment Squad, The Horror Collective's parent company, and Stacy Pippi Hammon. Honeycutt and Hammon co-founded the Etheria Film Festival in 2014. The series is Executive Produced by Entertainment Squad's CEO, Shaked Berenson (TURBO KID, TALES OF HALLOWEEN).
From post-apocalyptic westerns to demented comedies to terrifying horror and gore, ETHERIA serves up the perfect blend of mind-bending and panic-inducing excitement from the best emerging women genre directors in the world. Each episode showcases a vision of the fantastic in this new anthology series created to introduce amazing directors to devoted genre fans.
Etheria Season 1 features Shannon Woodward (Westworld), Grace Huang (The Man with the Iron Fists), Paula Jai Parker (Hustle & Flow) and Tina Majorino (Napoleon Dynamite).
Season 1 will premiere on August 20th exclusively on Amazon Prime for 30 days before going on transaction VOD.
Featuring apocalyptic westerns, creepy Japanese ghost children, serial killer road trips, unnerving parallel universes, angry angelic avengers, interplanetary kidnapping, last desperate shots at crazed glory, and the worst job interview you've ever had, Etheria Season 1 offers shockingly innovative short genre anthology content for real genre fans.
---------
Laurie Fortier joins Welch Savante Riehle et al in 30 SECONDS IN HELL: "Laurie Fortier (Unsolved, Hemlock Grove) has joined Michael Welch (Twilight), Richard Riehle (Casino), Stelio Savante (Running For Grace), Danny Winn (The Crossbreed) and Michelle Campbell (Modern Family) to round out the cast of writer-director Michael Anthony Giudicissi's Western Horror film, 30 Seconds In Hell.  The film is produced by Royd McCargish and executive produced by Michael Anthony Giudicissi
Synopsis: Summoned from the grave by the mysterious Ghost Rider and Destiny, the gunfighters of the OK Corral are brought to Destiny Saloon to answer for their crimes, sins, loves, and lives. They're all here, back from the dead for one day to tell their side of the story. Earp, Holliday, Clanton, Claiborne, Behan, Marcus, and more. With the clock ticking no one will escape a final fight at the OK Corral and their date with Destiny.
30 Seconds In Hell will begin filming in New Mexico this fall, in compliance with SAG Covid rules."