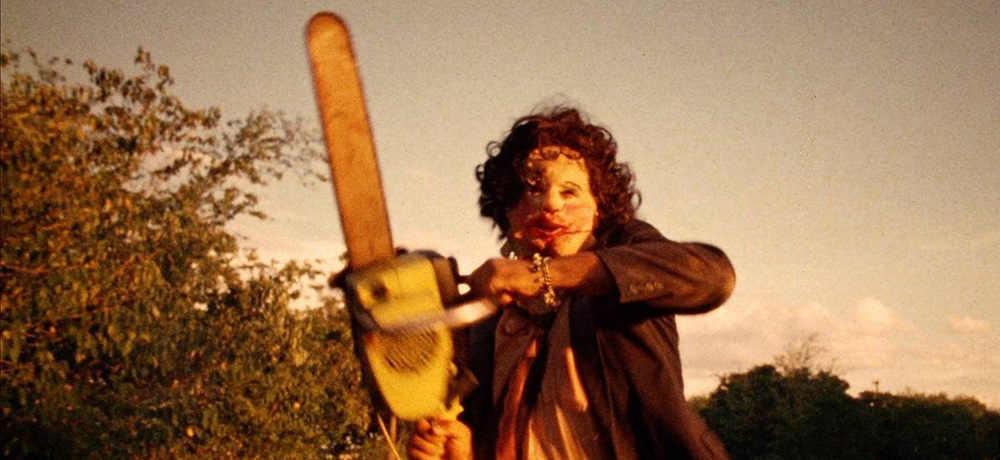 Watch & Stay Inside All Night at The Texas Chain Saw Massacre House: "SUNDAY, DECEMBER 5, 2021 & MONDAY, DECEMBER 6, 2021
THE TEXAS CHAIN SAW MASSACRE (1974) (2ND ANNUAL EVENT)
Kingsland, Texas • Grand Central Café (aka The Texas Chain Saw Massacre House)
ON SET CINEMA returns to Texas this December for our 2nd Annual sleepover event! Who will survive and what will be left of them? Join us at one of the most iconic horror movie locations of all time …The Texas Chain Saw Massacre house! Some of the most memorable and horrifying scenes in horror film history took place inside this house. A limited number of fans (only 13 max each night) will get the opportunity to not only hang out and watch Texas Chain Saw inside the house, but will also get to stay all night inside this iconic location!
We'll be clearing out Grand Central Café for the coolest horror slumber party ever! There will be a big TV inside the room where the infamous dining room scene took place and we'll have a Texas Chain Saw-a-thon all night long! …we can watch the original Texas Chain Saw repeatedly, or the entire series from start to finish …OR just skip everything and watch The Next Generation over and over again. Fans will be able to hang out and sleep wherever they want inside the house …in the hallway where we first see Leatherface emerge from the doorway and smash Kirk in the head with the sledgehammer, or in the room that was filled with bones and chicken feathers discovered by Pam just before she gets snatched and hung on the hook, or even upstairs where Sally finds Grandpa in the rocking chair. There will also be games (horror games, board games, video games), a guided tour of the house and of course a BBQ dinner with headcheese on the side! So fill up your chainsaws and get ready to join the family!
ALL EVENT DETAILS AND TO PURCHASE TICKETS AT www.myershousenc.com/onsetcinema"
----------
Dark Sky Films Acquires U.S. Distribution Rights to BLOOD CONSCIOUS: "Dark Sky Films today announced it has acquired all U.S. distribution rights to BLOOD CONSCIOUS, the acclaimed new horror thriller from rising director Timothy Covell. The film, about a family discovering that their vacation getaway is the scene of mass murder, will be released in late summer in theaters and on VOD platforms.
The distribution agreement was negotiated on behalf of Dark Sky Films by Greg Newman and Giles Edwards, and by the film's producer, Christina Behnke for Ben Cove Entertainment. The film will have its North American premiere at April's Panic Fest in Kansas City.
A shocking tale reflecting racial and social tensions of our time, BLOOD CONSCIOUS centers on vacationers who turn the tables on a unhinged killer who claims to be fighting demonic forces. Kevin (Oghenero Gbaje, Beyonce's Black Is King), his older sister, Brittney (DeShawn White, Motherless Brooklyn, The Deuce), and her fiancé, Tony (Lenny Thomas, Tyler Perry's Ruthless), set off to their parents' lakeside cottage expecting a leisurely weekend getaway. But their holiday turns into a trip from hell as they enter a scene of mass murder, where their parents and neighbors all lie dead.
Terror strikes when the armed killer (Nick Damici, Hap and Leonard) confronts them, claiming to be fighting demonic forces that have possessed them all. They pin him down and lock him up in the cellar, but soon he claims to not to be alone down there. As unexpected and traumatic events keep unfolding, Kevin, Brittney and Tony have to find a way to survive the night without turning on each other – or becoming possessed.
Writer-director Timothy Covell says: "I conceived BLOOD CONSCIOUS as a film that takes place the day after a slasher film. But instead of opening on the lone survivor of a campground massacre, we focus on the family who finds him, setting in motion a chain of paranoia that leads to even more bloodshed over the course of the ensuing night." He adds, "Although it would be inaccurate to say BLOOD CONSCIOUS is about race, racism is very much present throughout the film."
MPI's Giles Edwards said, "Timothy Covell emerges as a major talent and we're excited to be in business with him.""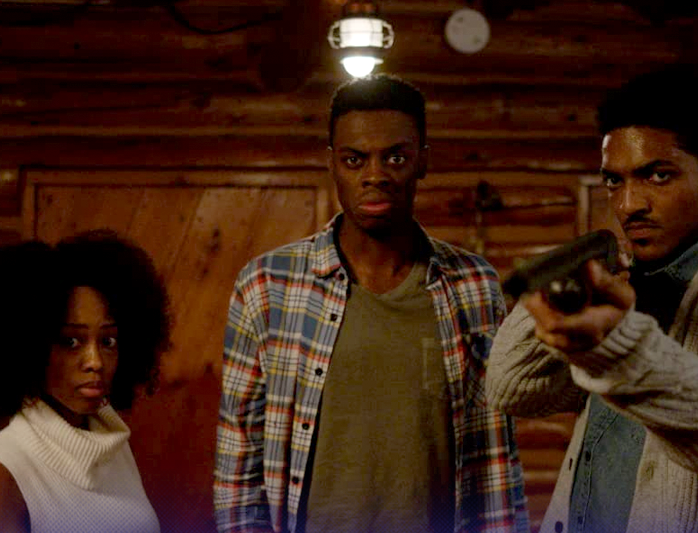 ----------
BBC THREE ANNOUNCE 'WRECKED' A NEW SIX-PART THRILLING COMEDY HORROR SERIES: "BBC Three has commissioned 'Wrecked', a new thrilling comedy horror series from Euston Films (The Sister, Dublin Murders) and up-and-coming writer Ryan J. Brown.
'Wrecked' is a tense thriller, mixing comedy with a slice of slasher, set aboard a mega cruise ship. This luxury liner has everything - glamorous entertainers making guest dreams come true? Check. Vague, unsettling sense of menace? Check. Young, exhausted workers turning up dead or missing? Check.
The series follows nineteen-year-old new recruit, Jamie, as he joins the crew in search of his missing sister. She was working aboard the same vessel on a previous tour and never made it home. Jamie is initiated into cruise life and gets a crash course on the teen tribes within the staff: the theatre kids, the drop-outs, the low-paid workers from developing nations. For this overworked and underpaid crew, life below deck is an odyssey of partying and excess… and they remain oblivious to the bloodthirsty murders taking place on board. Jamie is forced to turn detective and uncover the sinister truth that runs as wide and deep as the ocean he's trapped on.
Ryan J. Brown said: "I'm incredibly excited to be setting sail with the BBC and Euston Films. In Wrecked, the kills are brutal, the laughs are loud, and the heartfelt moments land with real candour. I wanted to create a piece of genre entertainment that had the savvy teen sharpness of 'Scream', the unsettling atmosphere of 'The Shining' and the strange upstairs, downstairs mythology of 'Cabin in the Woods'. At its core, Wrecked is a tense coming-of-age story about a lost, gay kid from Sheffield propelled into uncharted waters of escalating paranoia and self-discovery".
The (6x45) series will be produced for BBC Three and BBC iPlayer by Euston Films, part of Fremantle, Executive Produced by Noemi Spanos for Euston Films and Tommy Bulfin for the BBC.
Noemi Spanos said: 'We're thrilled to introduce Ryan's wildly distinctive voice to the BBC Three audience. His blend of comedy, horror and coming of age storytelling has had us laughing, crying and terrified in equal measures throughout the development process and we can't wait to realise Ryan's unique vision and tone on screen.'
The series will film in Northern Ireland later in the year.
Fremantle will handle international distribution of the series."