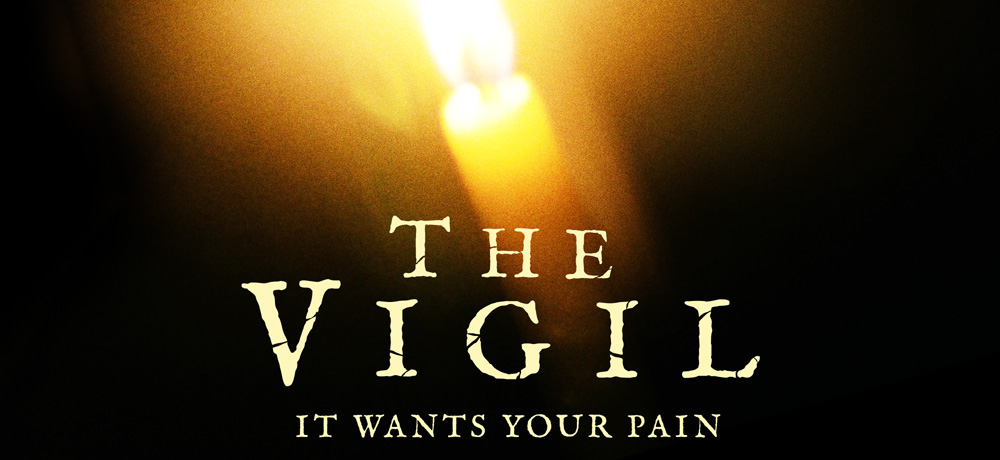 THE VIGIL: "Steeped in ancient Jewish lore and demonology, THE VIGIL is supernatural horror film set over the course of a single evening in Brooklyn's Hasidic Borough Park neighborhood. Low on funds and having recently left his insular religious community, Yakov (Dave Davis) reluctantly accepts an offer from his former rabbi and confidante (Menashe Lustig) to take on the responsibility of an overnight "shomer," fulfilling the Jewish practice of watching over the body of a deceased community member. Shortly after arriving at the recently departed's dilapidated house to sit the vigil, Yakov begins to realize that something is very, very wrong."
Written and Directed by Keith Thomas, Starring Dave Davis, Menashe Lustig and Lynn Cohen
Opens in Select Theaters, on Digital Platforms and VOD on February 26th
----------
SAFER AT HOME: "Two years into the pandemic, a group of friends throw an online party with a night of games, drinking and drugs. After taking an ecstasy pill, things go terribly wrong and the safety of their home becomes more terrifying than the raging chaos outside."
Distributed By:
In Select Theaters, VOD & Digital:
Directed By:
Written By:

Will Wernick, Lia Bozonelis

Produced By:

Will Wernick, John Ierardi, Bo Youngblood

Starring:

Jocelyn Hudon, Emma Lahana, Alisa Allapach, Adwin Brown, Dan J. Johnson, Michael Kupisk, Daniel Robaire
----------
Watch the Trailer for SON: "After a mysterious group of individuals breaks into Laura's home and attempts to steal her eight-year-old son, David, the two of them flee town in search of safety. Breaut soon after the failed kidnapping, David becomes extremely ill, suffering from increasingly sporadic psychosis and convulsions. Following her maternal instincts to save him, Laura commits unspeakable acts to keep him alive but soon, she must decide how far she is willing to go to save her son."
Starring: Andi Matichak, Emile Hirsch, Luke David Blumm Directed and Written By: Ivan Kavanagh
In Theaters, On Demand and Digital MARCH 5, 2021