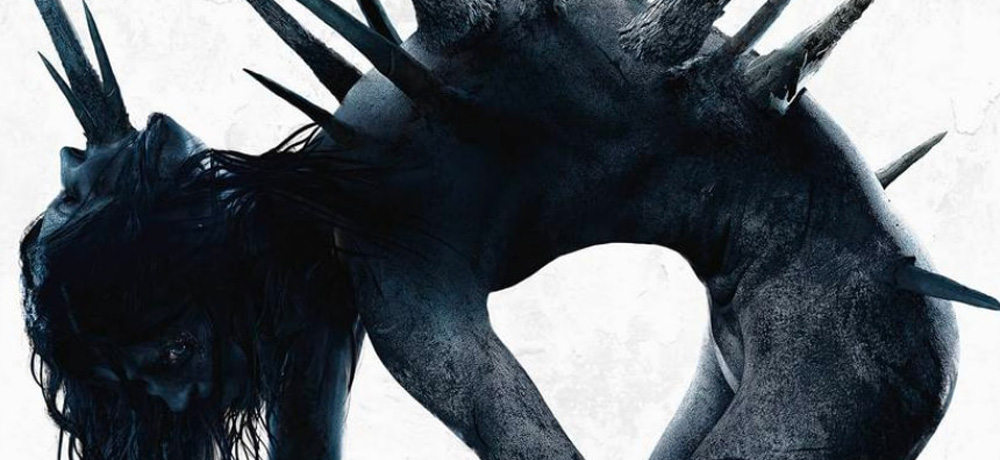 THE WIDOW: "This spring, prepare yourself for one of the most vicious, chilling backwoods terrors when the new supernatural thriller THE WIDOW, directed by Svyatoslav Podgaevsky (Mermaid: The Lake of the Dead, Baba Yaga: Terror of the Dark Forest), debuts on major VOD and digital platforms and on DVD & Blu-ray on March 30, 2021 from Shout! Studios and Scream Factory™. The DVD & Blu-ray will contain both the original Russian language audio track and an English-dubbed option. Pre-order for the physical releases are available now at ShoutFactory.com and other fine home entertainment retailers.
Movie Synopsis:
In a densely forested area north of St. Petersburg, people have been going missing for three decades. Very few corpses were ever found, and the few that were recovered were naked. On October 14, 2017, a team of volunteers went out into the woods in search of a missing teenager. Soon, all communication with them was lost. Locals believe they were taken by the same dark spirit that took the others … they call it the Limping Widow. Based on true accounts from the region, this gripping film is a white-knuckle ride from beginning to end!
Annually, more than 300 people disappear in the forests to the north of the St. Petersburg region. There are cases when bodies of the missing people are found in the middle of the forest completely naked, without any sign of violent death.
This film is inspired by real events that happened to a search-and-rescue team in the forests near St. Petersburg. Those mysterious, swampy forests of the St. Petersburg region were the main site for the film. The film crew spent several months isolated from civilization. Raw autumn with its north winds, cold and rain — is only a small part of what the expedition members had to deal with every day. It's worth noting that the making of the film started on October 14, 2018, on the Holy Virgin's Day when, according to folklore, the forest turns into a deadly place.
Produced by QS FILMS with the participation of Central Partnership
Genre: Mystery, Horror
Director: Ivan Minin
Screenplay: Ivan Minin, Ivan Kapitonov, Natalia Dubovaia, Svyatoslav Podgaevsky
General Producers: Ivan Kapitonov, Svyatoslav Podgaevsky, Alexander Emelyanov, Vadim Vereshchagin, Rafael Minasbekyan
Executive Producers: Inna Lepetikova, Maxim Matiushchenko
Creative Producer: Natalya Dubovaia
Cameraman: Maxim Mikhanyuk
Production Designer: Andrey Budykin
Costume Designer: Alexandra Talalueva
Make-up Artist: Khristina Istomina
Shout! Studios | 80 minutes
THE WIDOW
Hits On-Demand, Digital, Blu-ray and DVD for Watch-At-Home on March 30, 2021"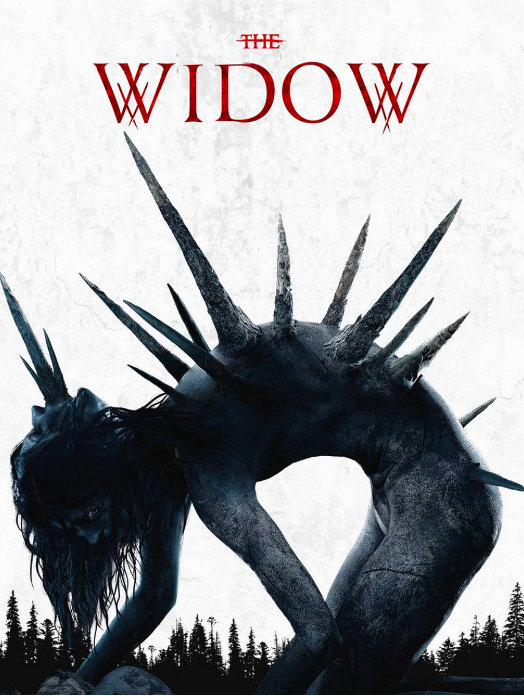 ----------
Watch the Trailer for DEMENTER: "Dementer, the latest film from writer/director Chad Crawford Kinkle (Jug Face) and featuring Larry Fessenden, has been acquired by Dark Star Pictures for a March release.
The film follows Katie, a young woman who flees a backwoods cult and takes a job at a care center for special needs adults in her determination to do some good with her life. But despite her best intentions, Katie can't escape the signs that "the devils" are coming for Stephanie, a woman with Down syndrome she cares for, who keeps getting sicker despite Katie's rituals to ward off evil spirits.
Brandy Edmiston, Katie Groshong, and Eller Hall also star in the film, an official selection the Nashville Film Festival and the Chattanooga Film Festival.
Dementer will be available on digital platforms March 2, 2021 from Dark Star Pictures."
---------
Watch the Trailer for DESTINATION MARFA: "DESTINATION MARFA (Tony Todd, Stelio Savante) follows four lifelong friends who decide to veer off the road and venture into a small West Texas town known as Marfa, where they encounter mysterious lights as the line between reality and fantasy become increasingly blurred.
Tony Todd (Candyman) and Stelio Savante (Infidel) play opposing forces in the town of Marfa. Brittany Jo Alvarado, Kyle Colton, Marcus Jahn, Tracy Perez, Richard Riehle, Lisa Roumain, Neil Sandilands and Scot Scurlock co star. Producers are Stelio Savante and Starla Christian.Los Angeles based Fairway Film Alliance has already acquired worldwide rights to Destination Marfa , the passion project of writer-director-executive producer Andy Stapp. The film was shot on location throughout Texas.
Fairway Film Alliance is a Los Angeles based full service independent film sales agency and production company, founded by long time indie film veterans, Marty Poole and Kirk Harris. Fairway Film Alliance along with Rogue Arts has distributed or produced films that have appeared in the Sundance Film Festival, Slamdance Film Festival, Berlin Film Festival, and Toronto Film Festivals."
-----------
Watch the Trailer for DEATH TRIP: "Four friends take a cottage trip in the dead of winter. During their stay, they discover dark details about the neighboring cottagers. After one of the friends is found mutilated, the group worries they're being targeted by angry locals.
Kelly Kay, Tatyana Olal,  Garrett Johnson, Melina Trimarchi, Zoe Slobodzian, Bruce Watts, and Brad MacDonald star.
Directed by James Watts and written by James Watts and Kelly Watts, Death Trip will be available February 16 On Digital from Gravitas Ventures and Kamikaze Dogfight."
----------
Watch the Trailer for THE PARISH: "Angela DiMarco (Mr. Bleachers, "Grimm"), Sanae Loutsis (The Black String) and horror staple Bill Oberst Jr (3 From Hell, Synchronic) star in The Parish, premiering on DVD and Digital March 16, 2021.
A widow haunted by the gruesome death of her husband uproots her daughter and moves them to a peaceful rural town. Then the real nightmares begin when she and her daughter stumble upon a long-buried scandal. They team up with the town's priest after encountering a creepy young boy, a hostile janitor and a blood thirsty nun who will stop at nothing to protect the deadly secrets of The Parish.
Scripted by Todd Downing, The Parish stars Angela DiMarco, Sanae Loutsis, Ray Tagavilla, Bill Oberst Jr., Sara Coates, Gin Hammond, Amber Wolfe, Ryan Sanders, Lucas Oktay, and Jonathan Holbrook. David S.Hogan directs. Released by Uncork'd Entertainment."