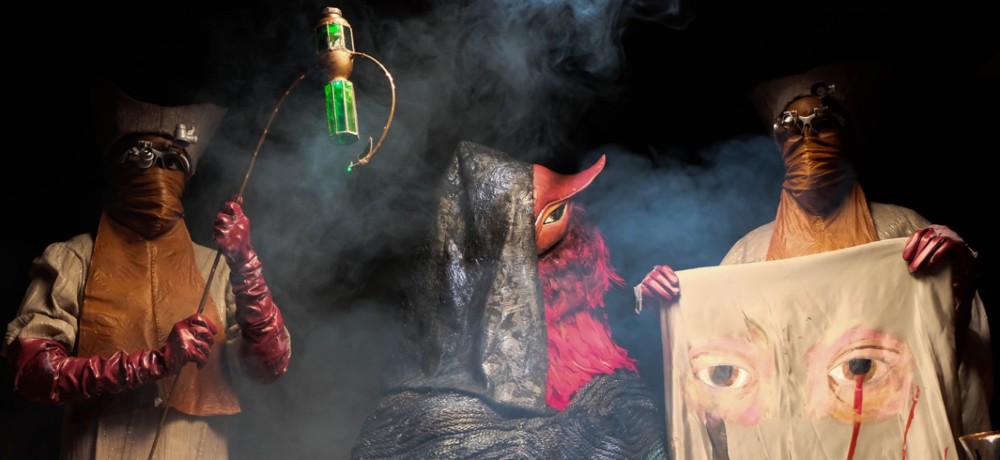 Tribeca Film Festival 2022 - Midnight Selections: The Tribeca Film Festival 2022's Midnight selections have been announced and include a screening of The Black Phone, along with the world premiere of Travis Stevens' A Wounded Fawn:
"Attachment (Natten Har Øjne), (Denmark) – Feature Narrative, International Premiere. Maja and Leah's new relationship is interrupted when mysterious things start happening in their London flat. It seems that Leah's disapproving mother, who lives downstairs, is using Jewish folklore to come between them. In Danish and English with English subtitles. Directed and written by Gabriel Bier Gislason. Produced by Thomas Heinesen. With Josephine Park, Ellie Kendrick, Sofie Gråbøl, David Dencik. A Shudder release.
The Black Phone, (United States) – Feature Narrative, New York Premiere. Locked in a soundproof basement by a masked child killer, a teenage boy finds the possibility of hope through an unexpected and supernatural lifeline: a telephone on which he receives motivational calls from the killer's past victims. Directed by Scott Derrickson. Written by Scott Derrickson, C. Robert Cargill. Produced by Jason Blum, Scott Derrickson, C. Robert Cargill. A Universal Pictures release.
Family Dinner, (Austria) – Feature Narrative, World Premiere. Overweight and insecure, Simi spends Easter weekend with her famous nutritionist aunt. The hope is that it'll help her get on a healthier track, but as the aunt's family's icy dynamics and an increasingly malevolent atmosphere leave Simi feeling uneasy, weight isn't the only thing she's about to lose. Directed and written by Peter Hengl. Produced by Lola Basara. With Pia Hierzegger, Nina Katlein, Michael Pink, Alexander Sladek. In German with English subtitles.
Huesera, (Mexico) – Feature Narrative, World Premiere. Valeria has long dreamed about becoming a mother. After learning that she's pregnant, she expects to feel happy, yet something's off. Nightmarish visions and an unshakeable paranoia have her questioning what she wants, and an ancient evil spirit may be the cause. Directed by Michelle Garza Cervera. Written by Michelle Garza Cervera, Abia Castillo. Produced by Paulina Villavicencio, Edher Campos. With Natalia Solián, Alfonso Dosal, Mayra Batalla, Mercedes Hernández, Aída López, Martha Claudia Moreno. In Spanish with English subtitles. An XYZ release.
A Wounded Fawn, (United States) – Feature Narrative, World Premiere. It's the perfect plan: A serial killer brings an unsuspecting new victim on a weekend getaway to add another body to his ever-growing count. She's buying into his faux charms, and he's eagerly lusting for blood. What could possibly go wrong? Directed by Travis Stevens. Written by Travis Stevens, Nathan Faudree. Produced by Joe Barbagallo, Laurence Gendron, Travis Stevens. With Josh Ruben, Sarah Lind, Malin Barr, Katie Kuang, Laksmi Hedemark, Tanya Everett, Marshall Taylor Thurman, Leandro Taub, Neal Mayer."
To learn more about the Tribeca Film Festival, visit: https://tribecafilm.com/
---
Trailer for Paul Hibbard's SOME VISITORS: "A woman mourning the loss of a child is home alone in an area that has been afflicted with recent home invasions. She receives a knock on the door from a mysterious man who wants to be let inside."
Some Visitors will be playing at Panic Fest. For more details, visit: https://panicfilmfest.com/feature-film-photos/
---
Robert P. Ottone's THE TRIANGLE: "The world, as we know it, is over. Sea level rise has all but finished off life on Earth.
Born with a gift for engineering and technology, Azlynn and her father Merrill spend their days running a small shop in the flotilla community of Coral Cove. They scavenge shipwrecks, sunken vessels, and what precious little remains of the world before the planet drowned. With her best friend Ellis, they do their best to support their community, while struggling to survive.
When a group of scouts sent by The Order, a mysterious and powerful northeastern cabal, goes missing in the nearby Bermuda Triangle, Merrill is tasked with finding them. Unbeknownst to him, Azlynn and Ellis have snuck aboard to join in on the mission to find out what lurks within The Triangle. The ancient, cosmic truths they discover may be more terrifying than they ever imagined."
To learn more and purchase for yourself, visit: https://www.amazon.com/dp/B09WZC1XNY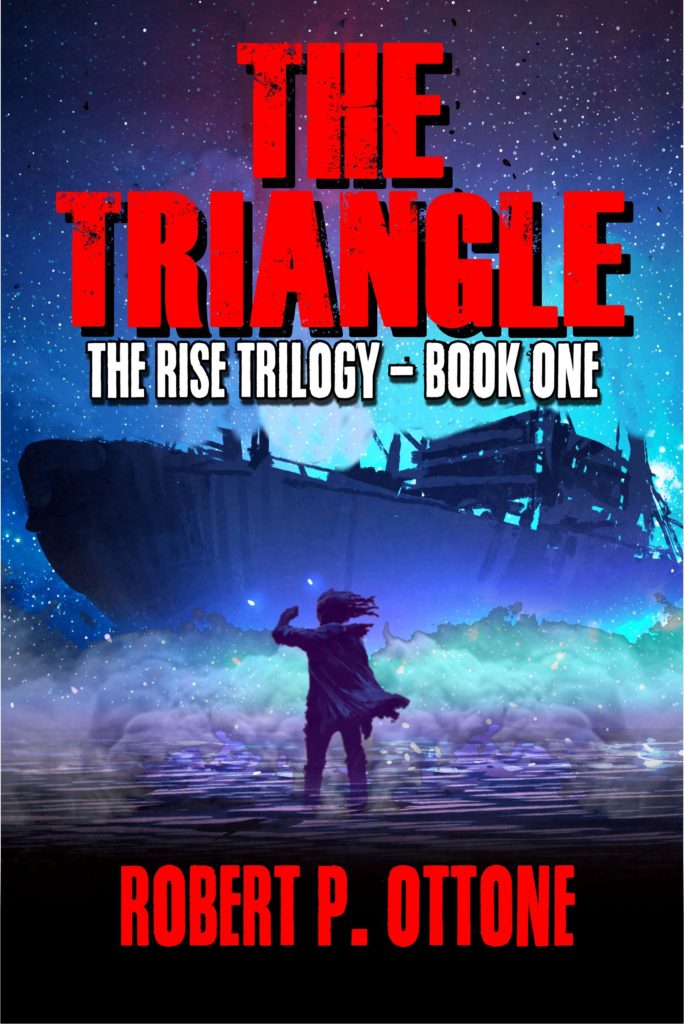 ---
First Trailer for FIND HER: "Here is the first look trailer for the noir thriller FIND HER (Nick McCallum, Richard Gunn, Anais Lilit, Stelio Savante, and John James).

The lead cast includes Nick McCallum (Burning Kentucky), Richard Gunn (Clemency), Anais Lilit (The Walking Dead: Red Machete), Stelio Savante (Running For Grace), John James (Axcellerator), Rebecca Lines (The Falcon and The Winter Soldier), Randal Gonzalez (Greenland), Sydney Bullock (Stranger Things), Mary Drew Ahrens, John Daniel Gates, and G. Andrew Ahrens, who also serves as producer.
Directed by lead Nick McCallum from his own script, the film was shot in Louisiana and Florida. It features cinematography by Emmy award-winning director of photography Evan Zissimopulos.
Best described as 'Brick' meets 'Gone Baby Gone', the synopsis reads as follows:  Ex-cop Isaiah Slade arrives as a stranger in a small town searching for answers to a murdered ranch owner and his missing daughter. As he navigates a long list of possible suspects with plenty of motive, it slowly becomes clear that Slade has his own secrets to reveal."