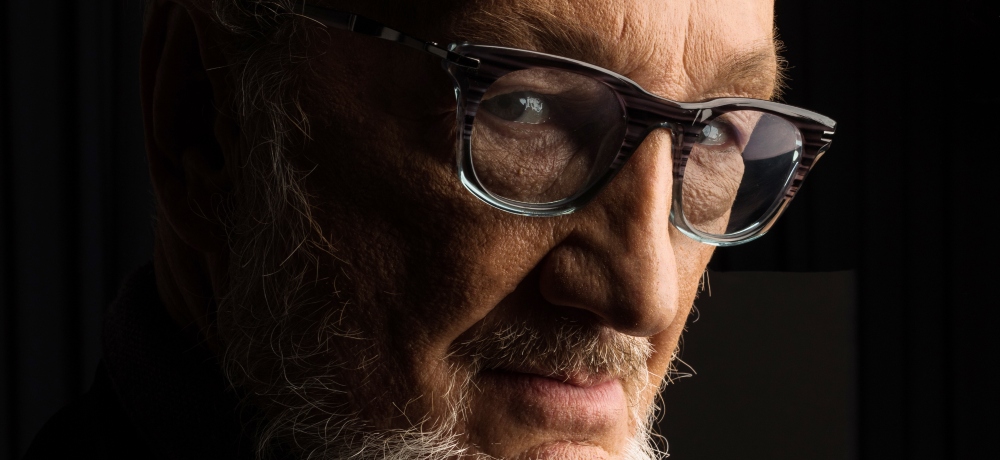 Robert Englund plus "based on true stories" make for a terrifyingly good time. Before Travel Channel's True Terror with Robert Englund premieres on March 18th, check out the sneak peek trailer. Also in today's Horror Highlights: Extra Ordinary theatrical release details, the 2nd annual Death's Parade Film Festival announced, and A Lot of Nothing's casting details.
True Terror with Robert Englund Trailer Revealed: "Hidden away in the dark shadows of our nation's history are tales so terrifying, they must be true. Now, veteran actor and legendary horror movie icon Robert Englund (Freddy Krueger of the "A Nightmare on Elm Street" franchise) scours news reports of yesteryear to bring viewers twisted tales ripped straight from the headlines in "True Terror with Robert Englund." In each episode, Englund uses his ominous tones and creepy charisma to masterfully weave together a trilogy of spine-tingling tales, guided by newspaper accounts and layered with commentary from historians and experts that prove that truth is always stranger than fiction. From flying monsters to creatures in the night, to evil possessions and hauntings, these twisted tales will leave viewers wishing the stories really were only in their dreams. The six-part series "True Terror with Robert Englund" begins on Wednesday, March 18 at 10 p.m. ET/PT on Travel Channel.
"Revealing the sinister side of our history, I'm thrilled to bring nightmares to life on 'True Terror,'" said host Robert Englund. "These are tales so terrifyingly twisted, we can only hope they stay on the blood-soaked pages of the newspaper headlines from our past."
"We're delighted at Travel Channel to have the true icon of horror films, Robert Englund, take a 'stab' at leading our viewers through these hair-raising tales," said Matthew Butler, general manager, Travel Channel. "In his signature spooky storytelling style, Robert resurrects the creepy and odd of America's past, bringing viewers real stories that reveal sometimes our fears aren't mere figments of our imagination after all."
The premiere episode, "Twisted Relationships," airing on Wednesday, March 18 at 10 p.m. ET/PT, begins with a North Carolina storekeeper who is tormented by a prophetic countdown to his doom. Did he will his own fate, or was there a higher power at play? Then, a New Orleans teenager finds himself literally trapped inside a waking nightmare, unable to save himself from his horrific fate. Finally, an Atlanta police station becomes a battleground for a killer … and a vengeful spirit. Other stories this season include: a mechanical marvel that torments its owner; a shadowy serial killer known as "The Axeman" authors a letter that ignites panic; a farmer battles a devilish curse; a greedy undertaker defiles the dead – then faces their wrath; a future president enters a savage beast's den; a family is stalked by a mythical creature and many more haunting stories you have to see to believe.
To learn more about the historical horrors covered in "True Terror with Robert Englund," visit TravelChannel.com for spooky selects from the series. Follow @TravelChannel and #TrueTerror on Facebook, Twitter, and Instagram for additional content and updates.
"True Terror with Robert Englund" is produced by Workaholic Productions for Travel Channel. For Workaholic, Luke Ellis, Kurt Knutzen, and Jeff Kuntz are the executive producers. For Travel Channel, Ron Simon is executive producer, Daniel Schwartz is vice president of production and development, Matthew Butler is general manager and Henry Schleiff is group president of Investigation Discovery, Travel Channel, American Heroes Channel, and Destination America."
---------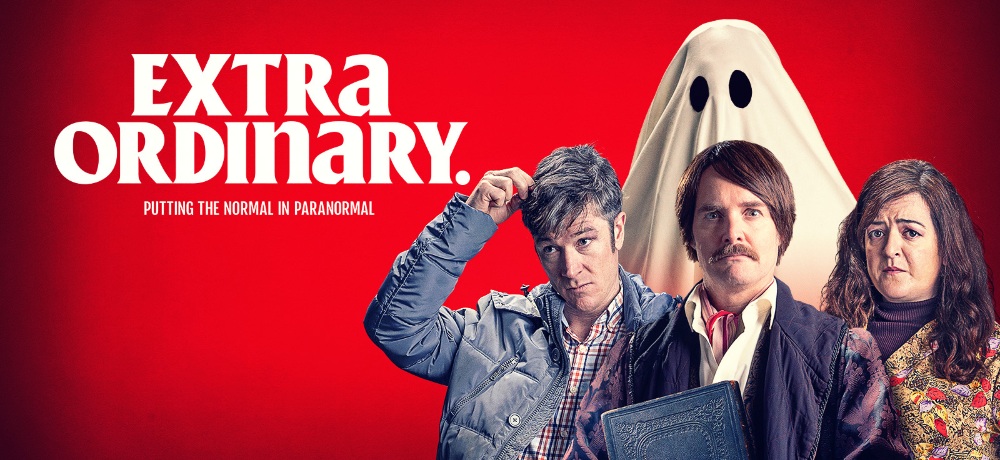 Extraordinary Theatrical Release Details: "IN THEATERS MARCH 6, 2020. The debut feature from co-writers and directors Mike Ahern and Enda Lougman, Extra Ordinary premiered in March of this past year at SXSW, and at the Film Society of Lincoln Center's Scary Movie Festival this past August.
WRITTEN & DIRECTED BY: Mike Ahern & Enda Loughman
STARRING: Maeve Higgins, Barry Ward, Risteárd Cooper, Jamie Beamish, Terri Chandler, with Will Forte
and Claudia O'Doherty
PRODUCED BY: Katie Holly, Yvonne Donohoe, Ailish Bracken, Mary McCarthy
IN ASSOCIATION WITH: BLINDER FILMS presents in coproduction with UMEDIA in association with FÍS ÉIREANN /
SCREEN IRELAND, INEVITABLE PICTURES, and EPIC PICTURES GROUP
US DISTRIBUTOR: Good Deed Entertainment
RATING: R
RUN TIME: 93 Min
SYNOPSIS: Rose, a mostly sweet & mostly lonely Irish small0-town driving instructor, must use her supernatural talents to save the daughter of Martin (also mostly sweet & lonely) from a washed-up rock star who is using her in a Satanic pact to reignite his fame.
WEBSITE: www.CrankedUpFilms/ExtraOrdinary
SOCIAL MEDIA: @ExtraOrdinaryFilm @CrankedUpFilms
HASHTAG: #ExtraOrdinary #ChristianWinterComeback #CosmicWoman
#EverydayHauntings "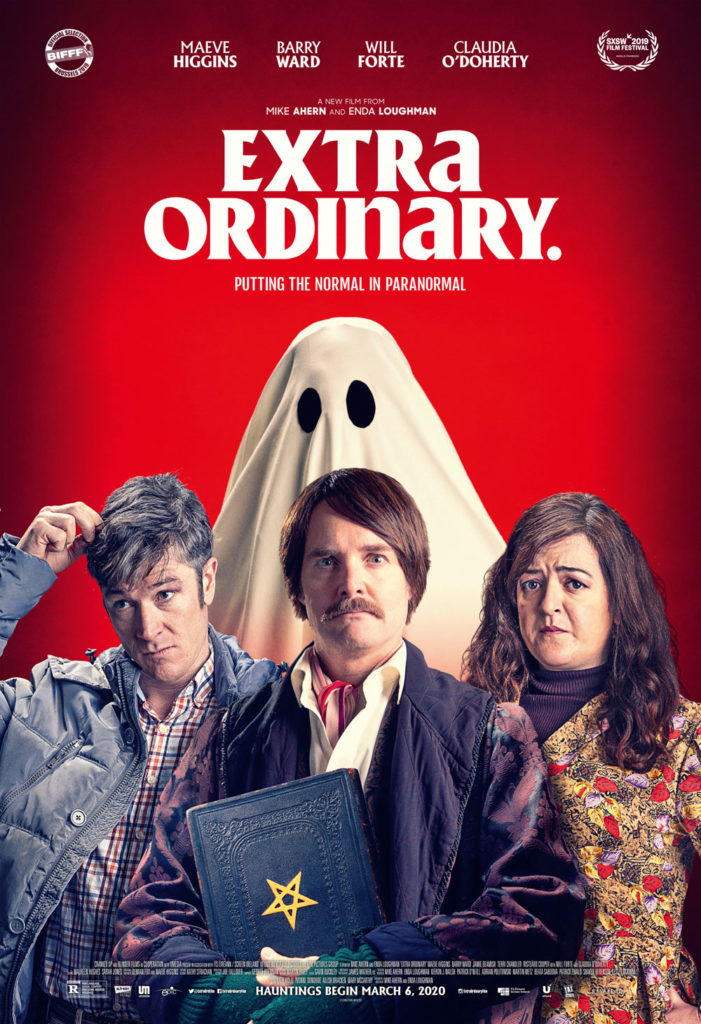 ---------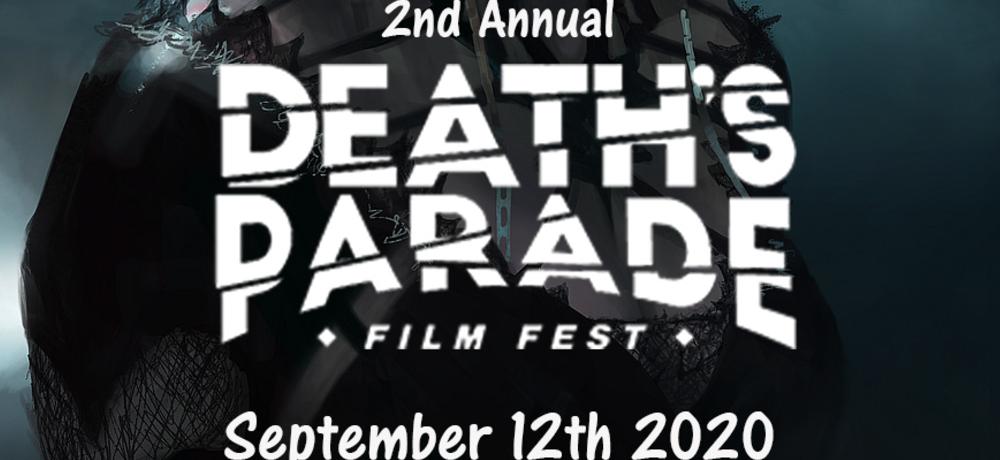 2nd Annual Death's Parade Film Fest Announced: "Silicon Valley's home for horror and suspense is gearing up for 2020! This year we'll be taking over the 3 Below Theaters and Lounge in downtown San Jose. Submissions are now open!
For our second season, our inspiration will be DREAD. What really frightens you? What kind of stories seep into your skin? Show us what drives you to create that wonderful, terrifying, insidious art. Show us the passion, the energy!
The festival will feature short films and feature films from around the world, with an emphasis on paranormal, psychological and body horror, found footage, experimental, killers, monsters, zombies, gore, and dark comedy. For 2020 we are expanding to include suspense and thrillers because we know how many films slip into the later genres which our audience will absolutely enjoy.
DPFF has also launched a podcast called The Grim and Bloody featuring the likes of Horror News Net writer Kevin Nickelson, CreaTV award-winner Joe Flynn, and DPFF founder Anthony DeRouen. The first episode featuring the writer and director Todd Jenkins of Cherokee Creek, the controversial horror-comedy Amazon deemed too offensive (but was later added behind a pay gate). More episodes are already in the works!
So what is the DPFF looking for?
• Films that scare the pants out of us, or make us question our sanity!
• Horror films not released to the public yet, meaning they shouldn't be commercially available on blu ray/DVD, or any streaming platform such as Netflix, Prime Video, Youtube, etc.
• Films generally less than three years old - we'll consider films of any age, but prefer newer projects.
• Films that are local (San Francisco Bay Area) or California based.
What can you expect in 2020
Just like last year, the festival will feature Q&A from selected filmmakers. We had a blast with our attending filmmakers and look forward to meeting more this year. Due to budget constraints, we are unable to cover expenses to the festival, however, any attending filmmakers will be given a specially named badge and the opportunity to interview with Kevin Nickelson of HorrorNews.Net and the Joe Flynn show.
Where can I submit my film?
Yes! Visit our Filmfreeway page here https://filmfreeway.com/DeathsParadeFilmFest
When do tickets go on sale?
We expect tickets to go on sale in March through Goldstar and Eventbrite. General admission will be $20 to experience the entire festival. Like last year, attendees will be given a badge featuring the cover art from a selected filmmaker.
The festival will happen on Saturday, September 12th at the 3 Below Theaters and Lounge in San Jose, California. For more visit www.deathparadefilmfest.com "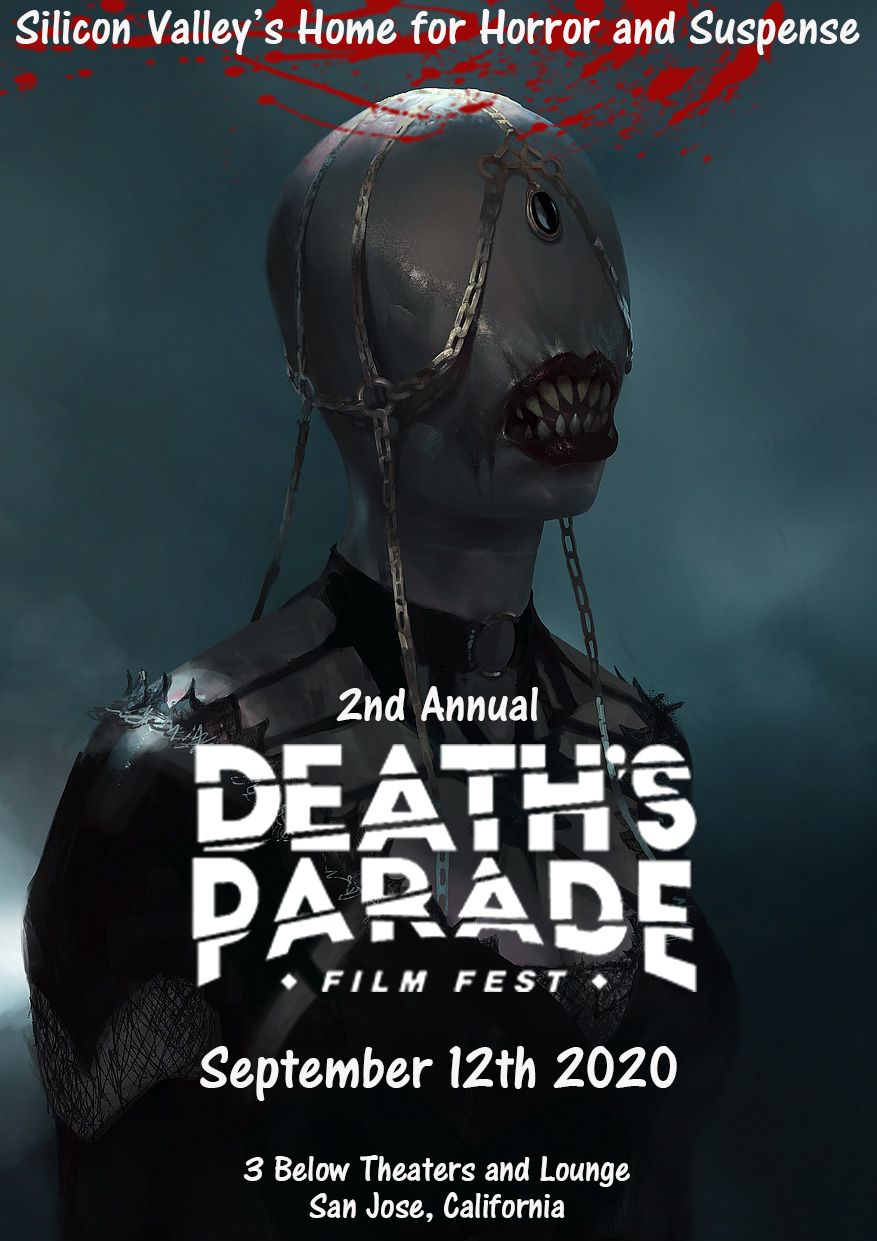 ---------
A Lot of Nothing Casting Details: "Mansa Productions founder Kellon Akeem has announced that Y'lan Noel ("Insecure") has been cast as the lead in Mo McRae's directorial debut A LOT OF NOTHING. Producers for the thriller include Inny Clemons, McRae, who co-wrote the screenplay with Sarah Kelly Kaplan, Anonymous Content, Mansa Productions founder Kellon Akeem and Jason Tamasco on behalf of Bad Idea. Golden Globe-nominated actor David Oyelowo will serve as an executive producer for the project along with Mansa Production's Yandy Smith, Kim Hodgert and Nina Soriano on behalf of Anonymous Content as well as Zak Kristofek for Bad Idea and Ethan Lazar. Leslie Woo is currently casting the project, which is set to begin shooting principal photography this spring.
A LOT OF NOTHING follows a couple living in a Los Angeles suburb who is compelled to take dangerous actions when they discover their next-door neighbor is the police officer that just murdered an unarmed motorist. Noel will play James Franklin, the husband, whose wife Vanessa takes vigilante justice into her own hands.
"We're very much honored to have Y'lan join our production, and look forward to bringing this timely and well-crafted story to audiences across the country," said Mansa Productions.
Noel is best known for his roles in THE FIRST PURGE and on HBO's "Insecure." He has also been seen in the Lionsgate release THE WEEKEND, and will next be seen in the film THE PHOTOGRAPH, to be released by Universal Pictures on Valentine's Day.
Noel is represented by WME, Stride Management, and Hansen, Jacobson, Teller, Hoberman, Newman, Warren, Richman, Rush & Kaller."