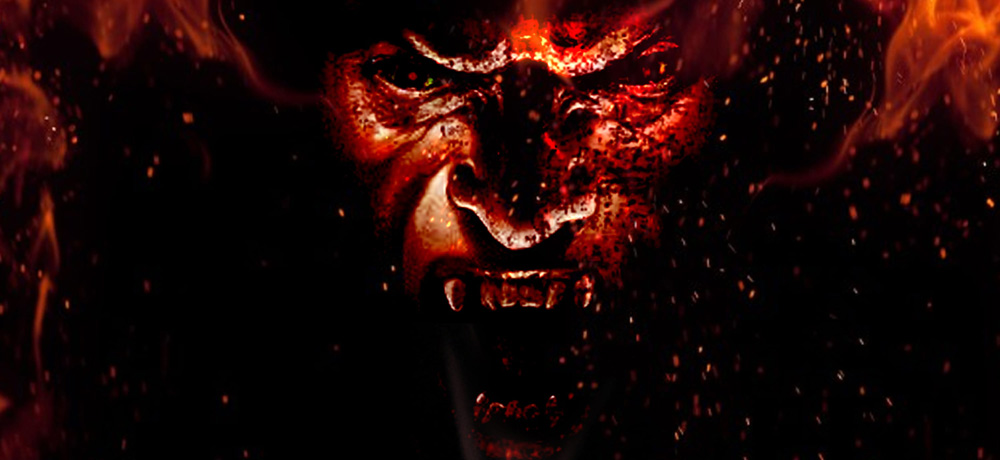 We're back with a new edition of Horror Highlights! Learn more about the upcoming Wishmaster novelization, watch the trailer for Black Wood, read first details on The Final Girls Berlin Film Festival, and watch the trailer for La Casa!
WISHMASTER Novelization: "In the fall of 1997, Wes Craven presented the world with a brand new Horror franchise.
Written by the creator of Hellraiser 2, 3 & 4, Peter Atkins, and directed by one third of the legendary KNB Effects Group, Robert Kurtzman - Wishmaster was an instant genre hit upon release, and went on to spawn three sequels, action figures and even a staged musical!
The movie introduced horror fans to a new and enduring villain - the Djinn. A demonic genie who would offer wishes but would only grant nightmares.
Wishmaster showcased its tale with an abundance of imagination and excitement, establishing itself as a classic worthy of its creator's lineage - yet unlike many of its contemporaries, it never received a novelization.
Now 23 years later, Encyclopocalypse Publications step into the fray to right this wrong. Encyclopocalypse has partnered with Peter Atkins to bring an original novelization to life. The book,  written by Christian Francis, is based on Atkins' original screenplay."
RELEASE DATE: 31st January 2021
ISBN: 9798567687796
FORMAT: Paperback/Kindle
(Audiobook coming in 2021)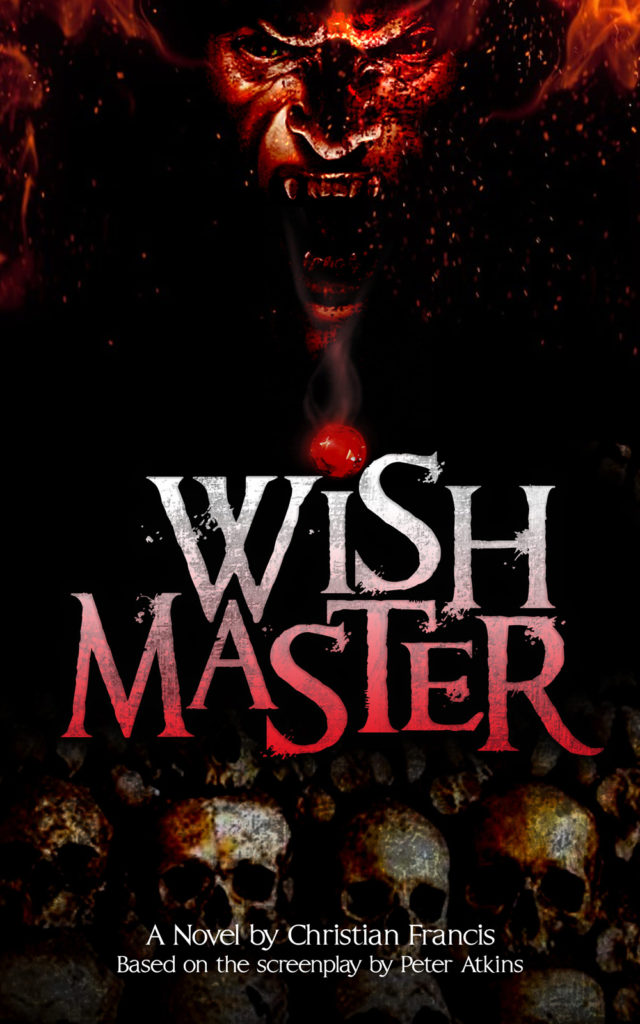 ----------
BLACK WOOD Trailer: "After her family was murdered, Dowanhowee, a Sioux Indian woman, travels alone into the ever expanding West. She stumbles upon a decrepit town and crosses paths with a notorious outlaw group known as the Dutch Wilder Gang. She discovers one of the men riding a horse belonging to a member of her slain family. Dowanhowee takes revenge on the horse thief and evades the group by racing into an uncharted area known as the Black Wood Forest. Once inside this mysterious land, the Dutch Wilder Gang capture Dowanhowee and after a cruel interrogation the men find value in her, and force her to help them with their primary mission; to find a hidden vein of gold. Not long into their journey, they soon discover they must work together and fight for their lives as they have unknowingly awaken an ancient ravenous creature known as The Wendigo."
Black Wood is a western-horror written and directed by Chris Canfield and stars Bates Wilder, Tanajsia Slaughter, Stelio Savante, David Fralick and Glenn Morshower. The cast is rounded out by Andrew Stecker, George Thomas Mansel, and Casey Birdinground. Eric Corneliuson and Ryan M Hall are producing with Rich Songstad and Chris Canfield. Black Wood was filmed throughout South Dakota.
---------
The Final Girls Berlin Film Festival Announces Program for Upcoming 6th Edition: "The Final Girls Berlin Film Festival, Berlin's premier showcase of horror films directed and produced by women and non-binary filmmakers, will return in the new year for the 6th time and first virtual edition. The fest will run from February 4 - 7, 2021, and include features, short blocks, and an impressive slate of talks and special offerings. Feature films will be geo-locked to Germany while several short blocks and all non-film programming will be viewable worldwide. This will be followed by a planned second in-person event to take place over Halloween weekend, October 29-31, at City Kino Wedding in Berlin.
"Like many festivals confronting COVID-19, we thought long and hard about how to make our festival as safe and enjoyable as possible and decided to split our 6th edition," explains festival co-director Eli Lewy. "The February program includes a number of films about loneliness, technological reliance, and confinement that reflect our present-day reality in chilling ways."
Co-director Sara Neidorf sees the current pandemic as a chance to connect across geographical distance and goes on to say "we've got a thrilling side program with workshops and talks from horror scholars that we're extremely honored to have with us. These times are grim, but they bring an opportunity to virtually connect with an international feminist horror community that otherwise couldn't normally make it to Berlin, so we hope more and more folks will emerge from the woodwork and come join us!"
Listed as one of MovieMaker Magazine's Top 50 Genre Festivals in the World and named among Dread Central's The Best Horror Festivals in the World, Final Girls Berlin has quickly announced itself as a leading international destination for genre fans and filmmakers alike, and is thrilled to present a dynamic digital line-up consisting of five features, five short blocks, and non-film events that include talks, a screenwriting workshop, special podcast episode, and more. "
For more information about the festival, please visit finalgirlsberlin.com
----------
LA CASA: "Inspired by real events. Responding to an urgent call for help, a police officer becomes trapped by the evil spirits of a cursed house. Searching for an escape, he must battle against the malevolent forces which are determined to drag him to hell."
On VOD January 19, 2021 and on Blu-ray February 2, 2021