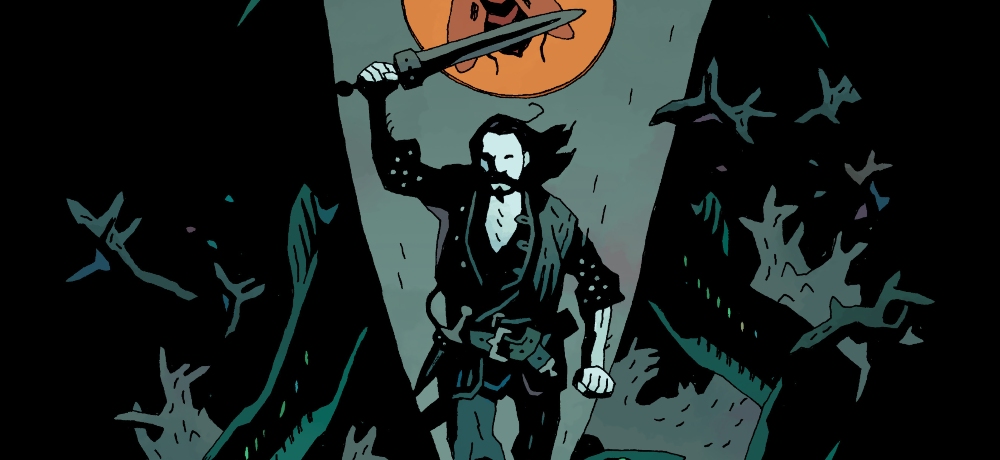 As eerily imaginative as he is impressively prolific, Mike Mignola (along with artist Ben Stenbeck) continues to explore the creepy confines of his ever-expanding "Mignolaverse" with the ongoing four-issue miniseries Koshchei in Hell. Following the further hellish adventures of the soulless sorcerer (and former foe of Hellboy) with a taste for fine wine and good books, Koshchei in Hell will be collected and published in hardcover by Dark Horse Comics this August, and we're honored to exclusively reveal Mignola's cover art for the upcoming collection!
Below, you can view Mignola's stunning cover art (which also features colors by Dave Stewart) as well as his process art for the Koshchei in Hell hardcover. Here's what Mignola himself had to say about creating this gorgeous cover:
"Your characters are like your children—and while you're not supposed to have a favorite child, I think it's probably fine to have a favorite character. Koshchei is in my top three, after Hellboy and probably tied with Edward Grey. All three ended up going places I didn't quite expect and I think Koshchei has covered the most ground the fastest. This one starts quiet and becomes epic pretty quickly. As with all the best ones, this story seemed to write itself. I just had to ask myself, 'What WOULD Koshchei do in Hell?' and it took off. For the cover the biggest question was what elements to use. There were so many great bits in the story—stuff I wanted to draw, stuff that would be fun to draw—but in the end I decided to keep the focus on Koshchei and just frame him with mostly decorative elements. Hopefully it hints at the book inside rather than spelling out what actually goes on."
The Koschei in Hell miniseries was written by Mike Mignola, illustrated by Ben Stenbeck, and features colors by Dave Stewart and lettering by Clem Robins. Read on for the official synopsis, and to learn more about Koschei in Hell, keep an eye on Dark Horse Comics' website!
The world above may be over, and Hellboy gone with it, but Koshchei is still in Hell content with his wine and his books—until an old face arrives and brings Koshchei a critical task. An old and powerful foe is returning, and Koshchei must take up his sword and defend the city from destruction.

Mignola returns to Hell to reunite with one of his favorite collaborators, Ben Stenbeck (Frankenstein Underground, Witchfinder: In The Service of Angels, Baltimore, Koshchei the Deathless). Collects Koshchei in Hell #1-#4, Sir Edward Grey: Acheron one-shot, and bonus material.
Koschei in Hell Hardcover Cover Art: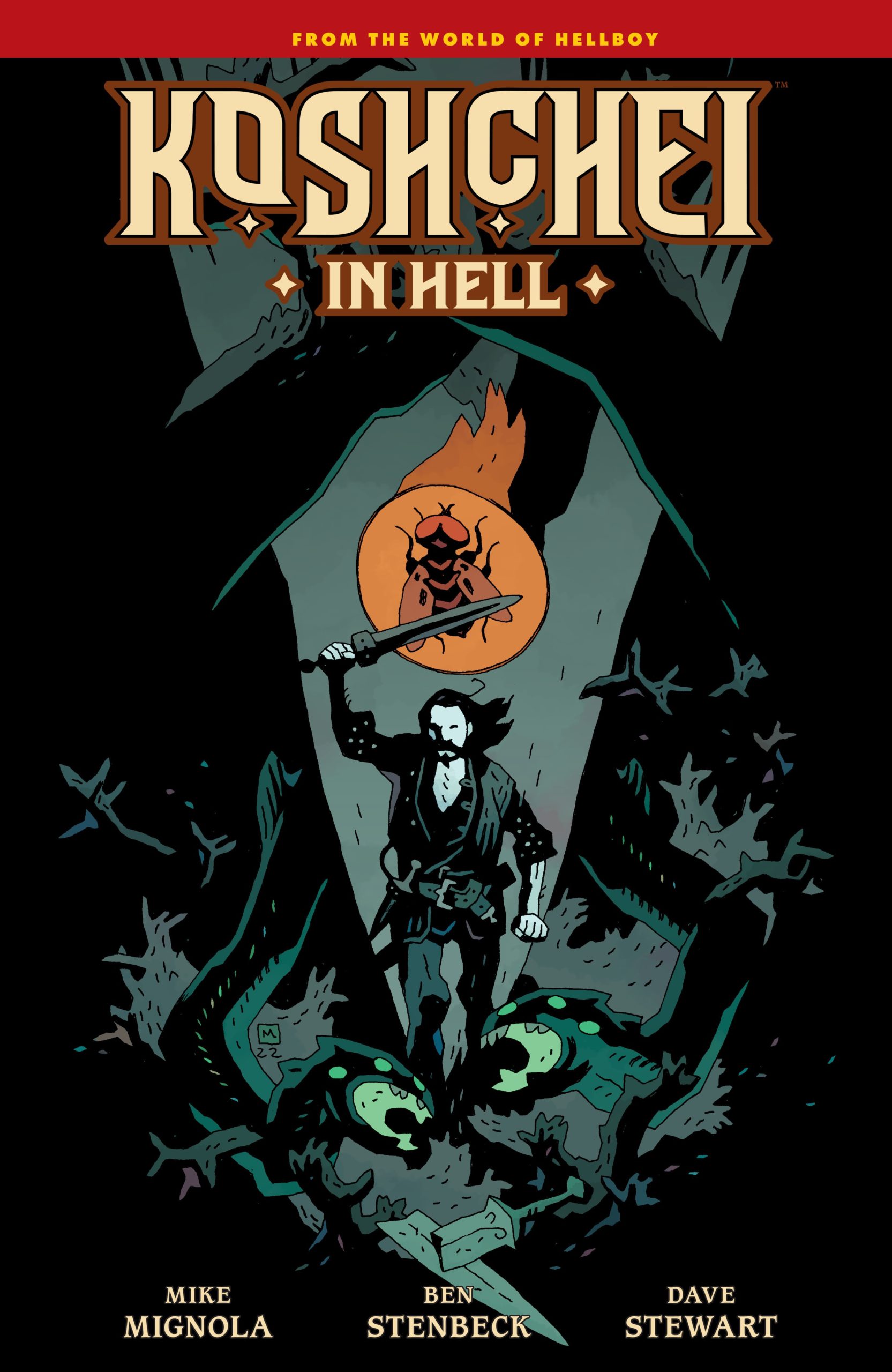 Koschei in Hell Hardcover Process Art by Mike Mignola: