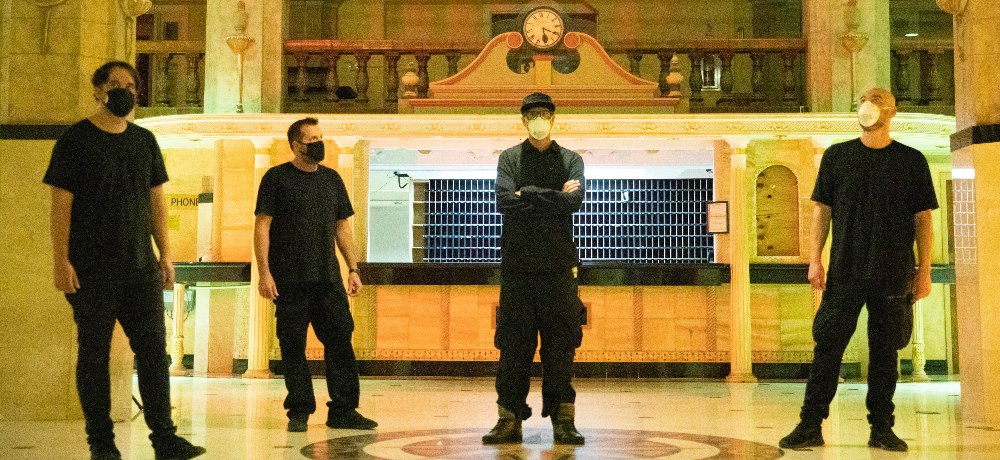 Well over a decade and a half into Ghost Adventures, you'd think Zak Bagans and crew would be running out of terrifying places to keep us up at night with, but they've served up one of their best specials just a couple of days into the new year with Ghost Adventures: Cecil Hotel. The two-hour special, one of the exclusive launch day offerings from Discovery+, sees the team putting themselves in the literal hellmouth of the infamous Los Angeles Cecil Hotel.
With almost 100 years of devilish history to the Cecil's name, it's no wonder there's an entire season of American Horror Story based on it. Sarah Paulson's AHS: Hotel character Bille Dean Howard has a line where she says that the show's Cecil-inspired Hotel Cortez "is like being in a rock concert of the dead." Based on how this special unfolds, it's a safe bet the Ghost Adventures crew would similarly sum up their time at the Cecil.
Part one of the special focuses on the investigation surrounding the mysterious death of Elisa Lam, a 21-year-old student who was found dead in one of the hotel's rooftop water towers in 2013 after being caught on an elevator security camera acting strangely days earlier. Only when guests complained of low water pressure and a strange taste did they discover her.
The team also spends time trying to make contact with self-proclaimed devil worshiper "Night Stalker" Richard Ramirez, who carried out his slew of murders while he was rumored to have been staying at the hotel in the '80s. Always the provoker, Zak uses drawings Ramirez did as bait to try to draw him out and gets some physical results in the end.
Part two covers some of the lesser-known deaths at the hotel, including the murder of "Pigeon Goldie" Osgood, who was found raped, stabbed, and severely beaten, and the suicides of Louis D. Borden, who slashed his throat, Roy Thompson, who jumped from the roof of the hotel, and even Dorothy Purcell, who gave birth at the hotel and then threw her newborn baby out of the window after thinking it was stillborn. Zak and the team attempt to connect the numerous tragedies and questions that surround so many of the deaths to the malevolent forces that seem to be more than alive and well in the hotel, and make jaw-dropping, on-camera contact with a spirit along the way.
This hotel's dark history and atmosphere seep through the screen and make this special more than worth the watch. Ghost Adventures: Cecil Hotel is the crew at their best, trying to shed some light on true American horror stories and putting themselves into situations the average person wouldn't dare encounter along the way. But isn't that why we love them?
The two-hour Ghost Adventures: Cecil Hotel special is streaming exclusively on Discovery+ now: