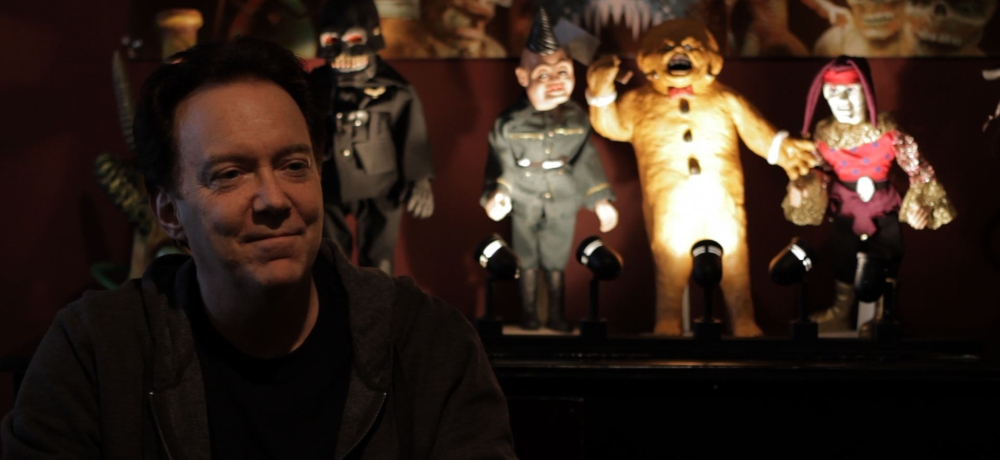 Hello, dear readers! We hope you've been enjoying our Indie Horror Month celebration so far, and we're only (nearly) halfway there! Last week, we launched our retro video interview series, IHM: Revisited, which featured a series of in-depth interviews with the likes of John Carpenter and Oren Peli. Today, we've got a brand new interview with you to enjoy featuring Full Moon Features' founder Charles Band.
For the first part of our interview with Band, we spoke to him about how he got started in the industry prior to the launch of Full Moon in the late 1980s. During our discussion with Charles, he talked about growing up on film sets because of his father, the entrepreneurial spirit that fueled him before he started working in the world of film and how he was able to use a book-binding business to help him fund his career in filmmaking and led to movies like Mansion of the Doomed, Laserblast, and Tourist Trap. Band also discussed how he got his start in home video distribution as he launched MEDA, the time he spent working with Vestron Video on an array of classic titles that most of us grew up renting religiously as well as the importance of film artwork and how that's evolved over time.
Check out the first part of our video interview with Charles Band below, and be sure to head back here tomorrow for the second part of our interview in honor of Indie Horror Month.
---------
Go HERE to catch up on all of our Indie Horror Month features!