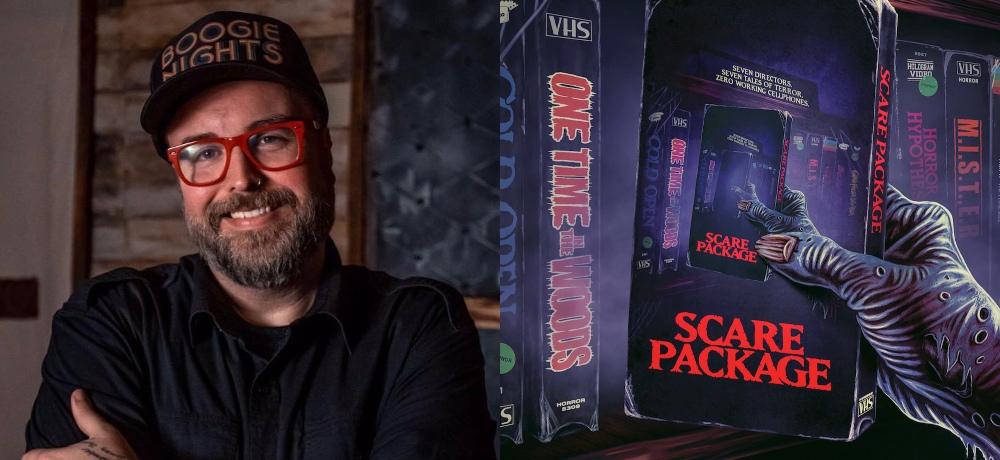 On this special Indie Horror Month episode of Daily Dead's official podcast, Heather Wixson is joined by Paper Street Pictures CEO/founder and Blood Oath co-founder Aaron B. Koontz! Listen as Koontz discusses his inspiring filmmaking journey, from attending Full Sail University to producing independent horror movies to stepping behind the camera as a co-writer and director for Camera Obscura, Scare Package, and The Pale Door. Koontz also shares vital advice for indie filmmakers looking to bring their own stories to life on screen, which is something he does as a development and production expert at Blood Oath!
You can listen to the new episode of Corpse Club right now on iTunes, Google Play, Spotify, iHeartRadio, Stitcher, TuneIn, YouTube, Pandora, and SoundCloud.
Looking for more scary good Corpse Club content? Be sure to check out our Corpse Club website and memberships. Not only can you view past episodes, but you can also sign up to be an official Corpse Club member to enjoy a wide range of rewards, including a shirt and pin that are to die for, access to bonus content, and the ability to suggest an episode topic!
Missed out on our previous episodes? Don't despair, our entire backlog is waiting for you on our website!
---------
Go HERE to catch up on all of our Indie Horror Month features!
Our Episode 198 Online Player: