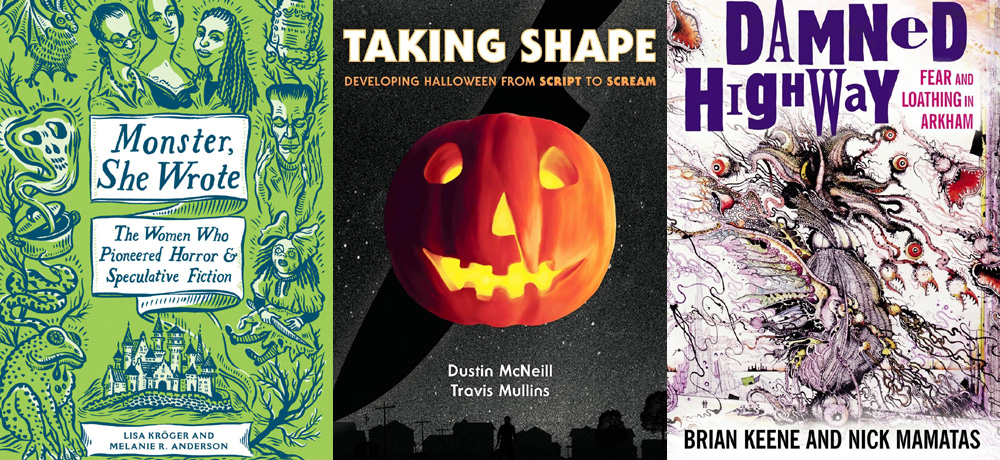 Hello, dear readers! As you probably already know, we've been celebrating Indie Horror Month here on Daily Dead for a few days already (you can catch up with our IHM 2021 features HERE). Today, we're launching the first installment of the Indie Horror Month Marketplace where, each Saturday, we'll be highlighting indie artists from the world of books, merchandising, artistry, and more. And for this first installment, we're going to be celebrating a variety of talented independent authors out there whose work champions the worlds of horror and science fiction. 
So, whether you're in the mood for fiction or non-fiction, there's definitely something here for every type of fan, so check out some killer books below—you can even treat it like your very own book fair!
NON-FICTION:
1000 Women in Horror, 1895-2018
Blowing a kiss back through time and space from Aaliyah to Jill Rae Zurborg, 1000 Women in Horror, 1895-2018 is a love letter to both the stars and the often-invisible women who have made the genre what it is today. From Classical Hollywood to alt-Nollywood, mumblegore to J-horror, this book offers a tiny global snapshot of the vast number of women who have worked in the creation of dark and spooky movies for well over a century, both behind and in front of the camera, and in films both widely known and comparatively obscure. Featuring a selected filmography of over 700 feature films directed or co-directed by women, this book also features interviews with Rutanya Alda, Tara Anaïse, Tonjia Atomic, Anna Biller, Axelle Carolyn, Aislinn Clarke, BJ Colangelo, Mattie Do, Julia Ducournau, Jordan Hall, Catherine Hardwicke, Katherine Kean, Karen Lam, Izzy Lee, Barbara Magnolfi, Marsha Mason, Donna McRae, Patrushkha Mierzwa, Hannah Neurotica, Alexandra Paul, Isabel Peppard, Cassandra 'Elvira' Peterson, Debbie Rochon, Mia'Kate Russell, Gigi Saul Guerrero, Elizabeth Shepherd, Jen and Sylvia Soska, Brinke Stevens, Barbie Wilde and Silvana Zancolò.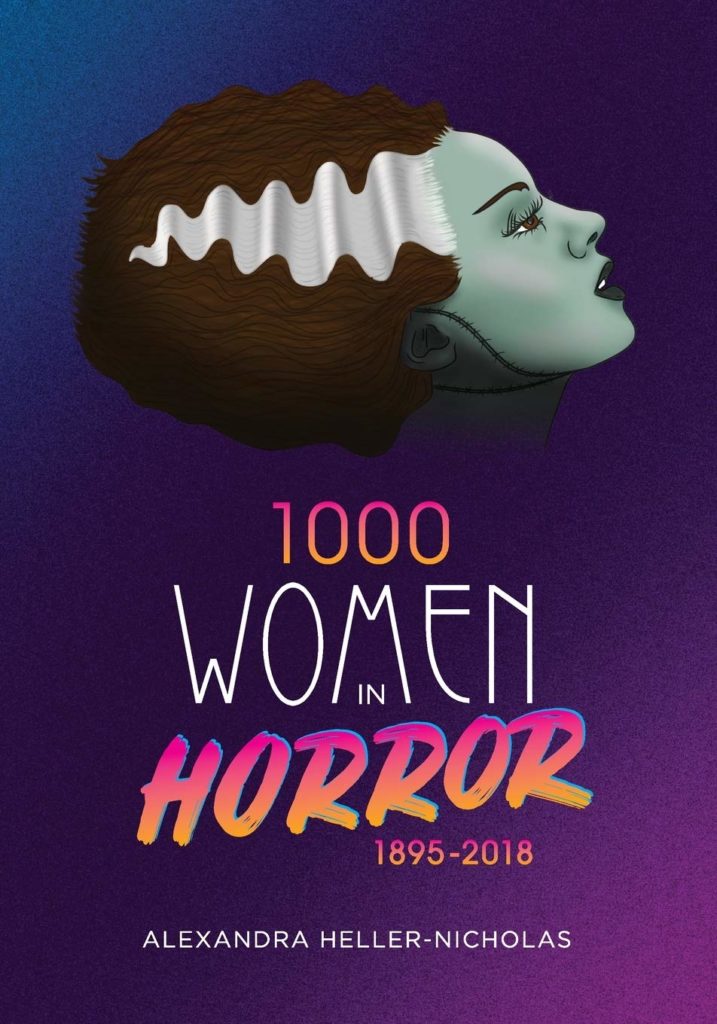 Growing up in the 1980s, Michael Gingold became obsessed with horror movies, and his love of the genre led him to become a Fangoria writer and editor for nearly 30 years, as well as a Rue Morgue contributor. But before all that, he took his scissors to local newspapers, collecting countless ads for horror movies, big and small.
Ad Nauseam: Newsprint Nightmares from the 1980s is a year-by-year deep dive into the Gingold archive, with more than 450 ads! Within these pages you'll see rare alternate art for Gremlins, Child's Play, The Blob remake, and the Friday the 13th and A Nightmare on Elm Street franchises. You'll also revel in oddities including Psycho from Texas, Dracula Blows His Cool, Blood Hook, Zombie Island Massacre, and many more.
Gingold provides personal recollections and commentary, and unearths vintage reviews to reveal what critics of the time were saying about these films. He also interviews the men behind legendary exploitation distributor Aquarius Releasing to learn how they built buzz for shockers like Make Them Die Slowly and Doctor Butcher M.D.
Steel yourselves, genre junkies Ad Nauseam is an unmatched journey into the wild world of 1980s horror movies!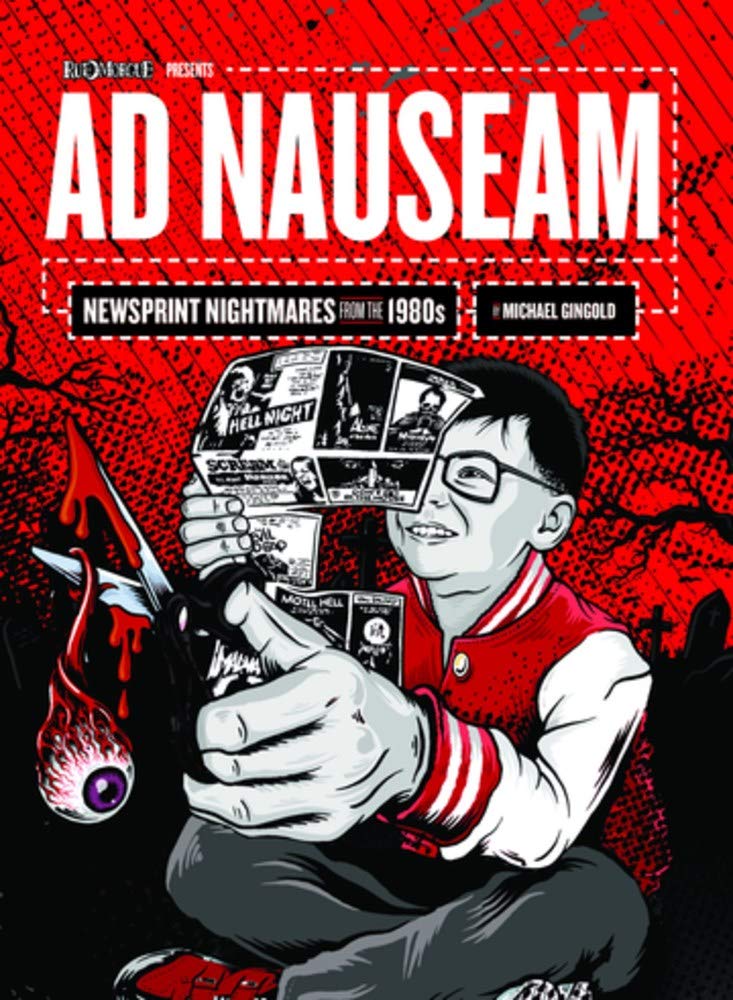 Ad Nauseam II: Newsprint Nightmares from the 1990s and 2000s
Mad movie ad collector Michael Gingold returns with Ad Nauseam II, a deep dive into his personal collection of horror movie newsprint notices from the 1990s and 2000s.
Feast your nostalgic eyes on more than 500 striking ads for the big-budget Gothics of the early and mid-'90s (Bram Stoker's Dracula, Interview with the Vampire), the slasher-film revival (Scream, I Know What You Did Last Summer, Halloween: H20), gruesome franchises (Saw, Final Destination), remakes (The Texas Chainsaw Massacre, Dawn of the Dead, The Ring), found footage films (The Blair Witch Project, Paranormal Activity) and more. Plus, unforgettable critic quotes of the time, fascinating facts about the films' releases, and Michael's always insightful commentary!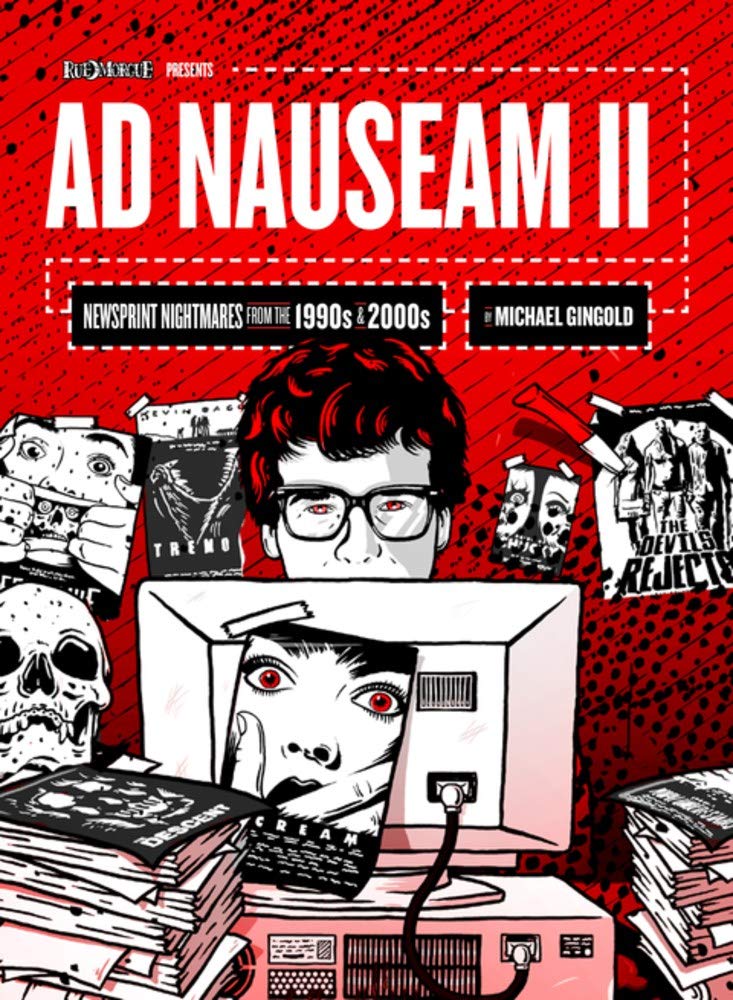 Assault on the System: The Nonconformist Cinema of John Carpenter: Color Edition
ASSAULT ON THE SYSTEM: THE NONCONFORMIST CINEMA OF JOHN CARPENTER charts Carpenter's trajectory from screenwriter-for-hire to director of low-budget oddities like DARK STAR (1974) to his meteoric rise and fall within the very system he came to distrust. All of Carpenter's films are analyzed in detail, including his forays into made-for-TV fare, and his various sideline projects as a writer, a composer, and a producer are also examined. Brand new interviews with Carpenter, his wife Sandy King-Carpenter, and actor Keith Gordon also help to provide a glimpse into the man, his methods, and what makes him tick. In addition, there are hundreds of eye-catching images, including theatrical posters, stills, behind the scenes shots, and more.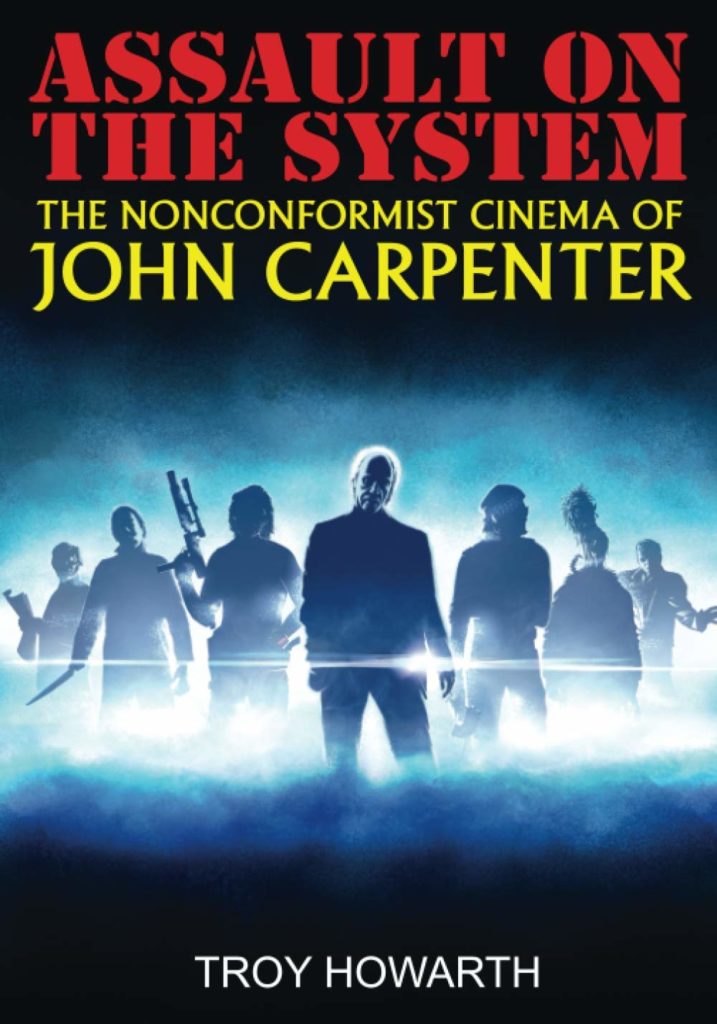 Cinemaphagy: On the Psychedelic Classical Form of Tobe Hooper
He directed The Texas Chain Saw Massacre, the most infamous and visceral horror film of all time. He directed Poltergeist, one of the most successful ghost stories of the 20th century. He was called a Master of Horror and he worked with screen legends James Mason, Neville Brand, Karen Black, Fred Willard, Dennis Hopper, Anthony Perkins, Mel Ferrer & Marie Windsor. He elegantly navigated the works of pulp legends Ambrose Bierce, Stephen King, Cornell Woolrich, & Richard Matheson. And yet Tobe Hooper is one of the most unsung film artists of the last fifty years. How did the man famous for creating some of the most endearing images of terrible things, who did for the hardware store what Jaws did for the beach, become someone in need of rescue?
Cinemaphagy is the study of an artist's working life, his bountiful creativity, his ardent cinephilia, his prolific career in film and television, his lasting influence beyond the saw. Horror movie directors are too frequently pigeonholed as purveyors of the macabre but in truth Hooper was one of the most boldly experimental genre filmmakers in the game, fusing a Texan psychedelia with an earnest classical style gleaned from years watching classic films. Tobe Hooper's life and work is like four years of film school, and every film he made, no matter how thankless, no matter how silly the assignment on paper, became a rich, roiling text on the political underside of the American cinema. 
No one made movies about cinema less ostentatiously and with more love. Movies with lurid titles like Spontaneous Combustion and The Mangler hide essays about the history of labor, Cold War iconography, and the corrosive legacy of a culture built on lies. Tobe Hooper is still too often represented as a man with a monolithic legacy, the creator of one great film and nothing else. It's well past time the depth and breadth of his obsessions and his gifts were discussed by a culture that ignored his years of hard work. Tobe Hooper directed The Texas Chain Saw Massacre but that is literally just the start of one of the most exciting, free, and expressionistic bodies of work in the American cinema.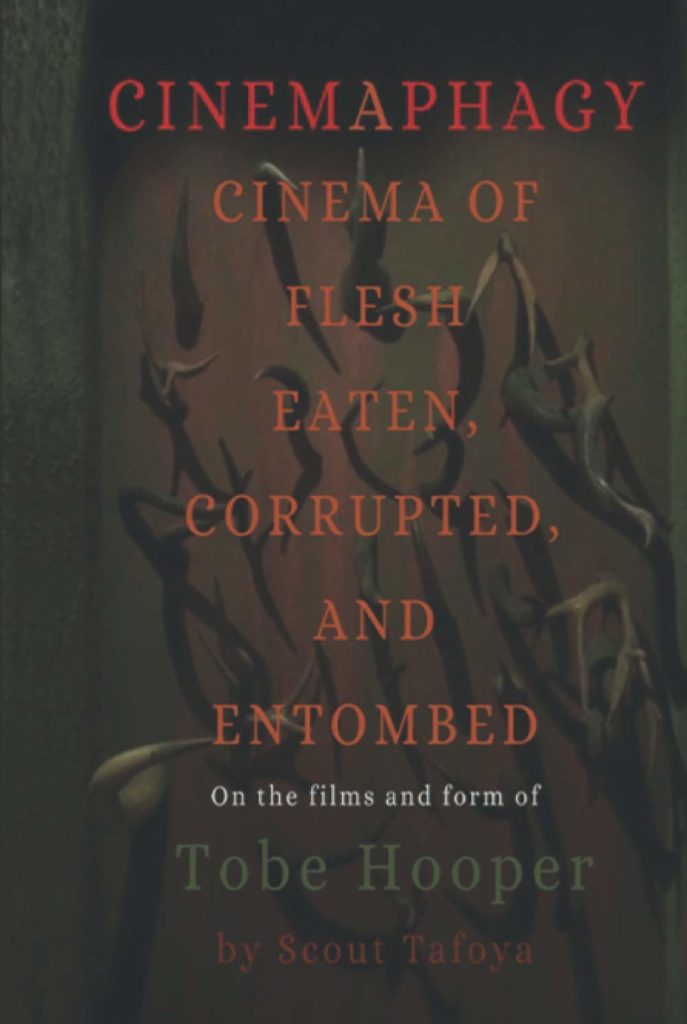 In the fading atmosphere of the New Hollywood era, William Friedkin - the wunderkind director with an Academy Award for his cop drama, The French Connection (1971) who then scored an even bigger success with The Exorcist (1973) - began work on what would prove to be the most controversial film of his career: Cruising (1980). In the process he established a template for a sub-genre, the serial killer thriller, that would thrive long after his film had left theatres, having caused widespread offence among the very audience he'd hoped to appeal to, via a campaign mobilised by the counter-culture press. As such, Cruising can be read as a bitter farewell to the seventies and its cinema and industry. This Devil's Advocate dives deep into the phenomenon that is Cruising, examining its creative context and its protagonists, as well as examining its ongoing popularity as it turns 40 in 2020.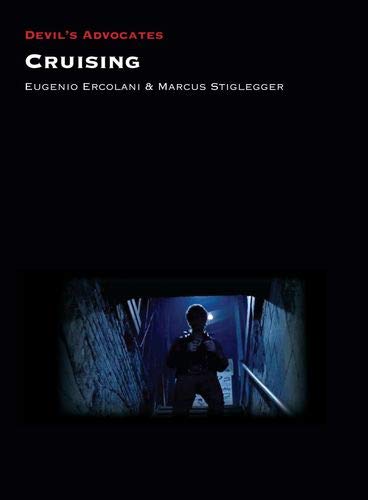 Curious Goods: Behind the Scenes of Friday the 13th: The Series
"Lewis Vendredi made a deal with the devil to sell cursed antiques, but he broke the pact, and it cost him his soul. His niece Micki, and her cousin Ryan, inherited the store—and with it, the curse. Now they must get everything back—and the real terror begins." So opens Friday the 13th: The Series. In 1987, Paramount Studios found success selling a new Star Trek series into syndication. Eager to cash in on other studio-owned properties, Paramount asked producer Frank Mancuso Jr. to develop a series around Friday the 13th, and the television series was born. It had nothing to do with the popular slasher film franchise, which was both a blessing and curse. It was a largely young, inexperienced cast and crew, and one of the first Hollywood productions to shoot entirely in Canada. In the first-ever examination of the TV series, author Alyse Wax delves into the series episode-by-episode, with more than sixty exclusive interviews with the cast, writers, directors, and producers, as well as nearly fifty never published behind-the-scenes photos from the cast and crew's personal collections.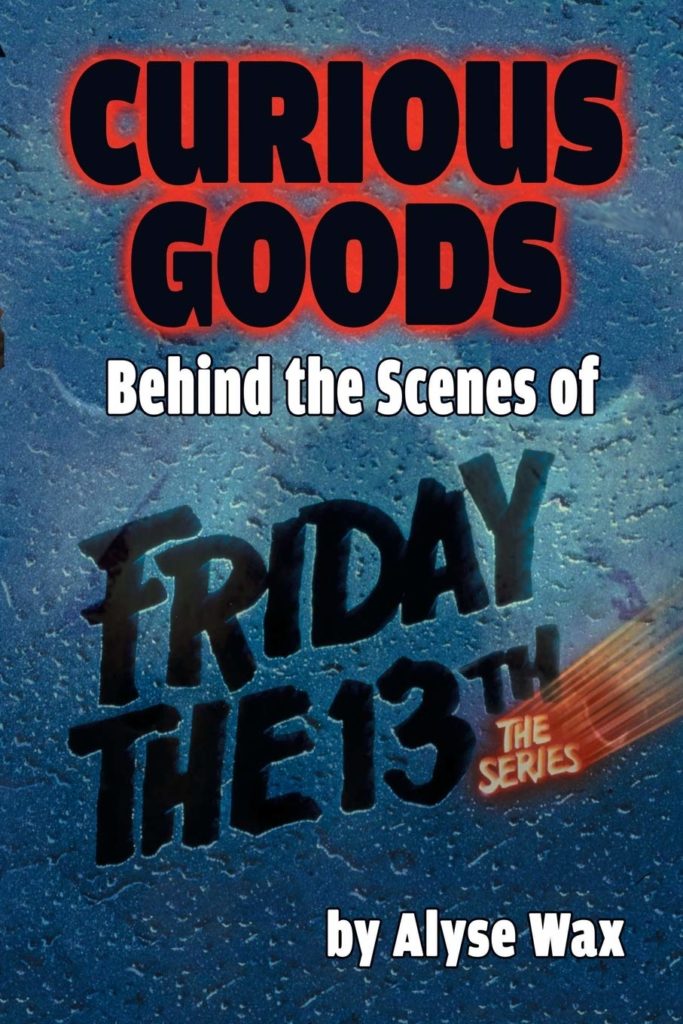 For over six years, Brian Collins watched and reviewed a different horror movie every single day. Most of them stunk. With over 2500 reviews on the Horror Movie A Day website, finding the worthwhile ones can be a chore, so Collins has curated a selection of choice films - 365 of them in fact, one for every day of the year. Each month has a different theme and offers a variety of films within that theme for your viewing enjoyment. And they're not the ones you've seen already - most of the book's selections are obscure, indie, or foreign titles that a casual horror fan hasn't seen yet. Every movie is someone's favorite movie - perhaps this book will introduce you to yours.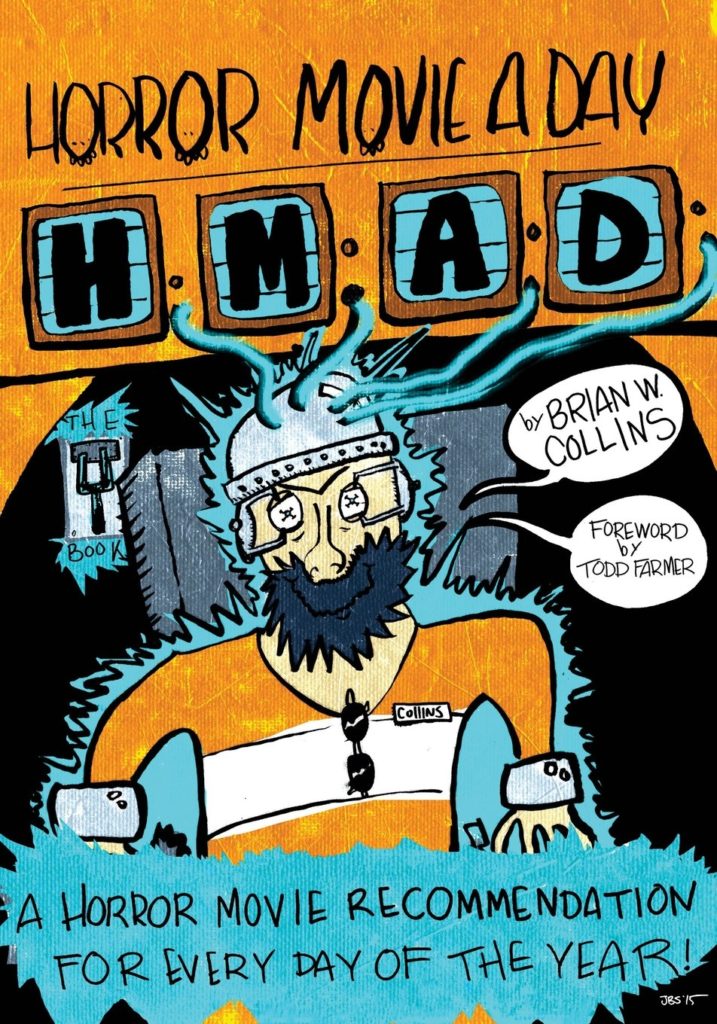 Monster, She Wrote: The Women Who Pioneered Horror and Speculative Fiction
Satisfy your craving for extraordinary authors and exceptional fiction: Meet the women writers who defied convention to craft some of literature's strangest tales, from Frankenstein to The Haunting of Hill House and beyond.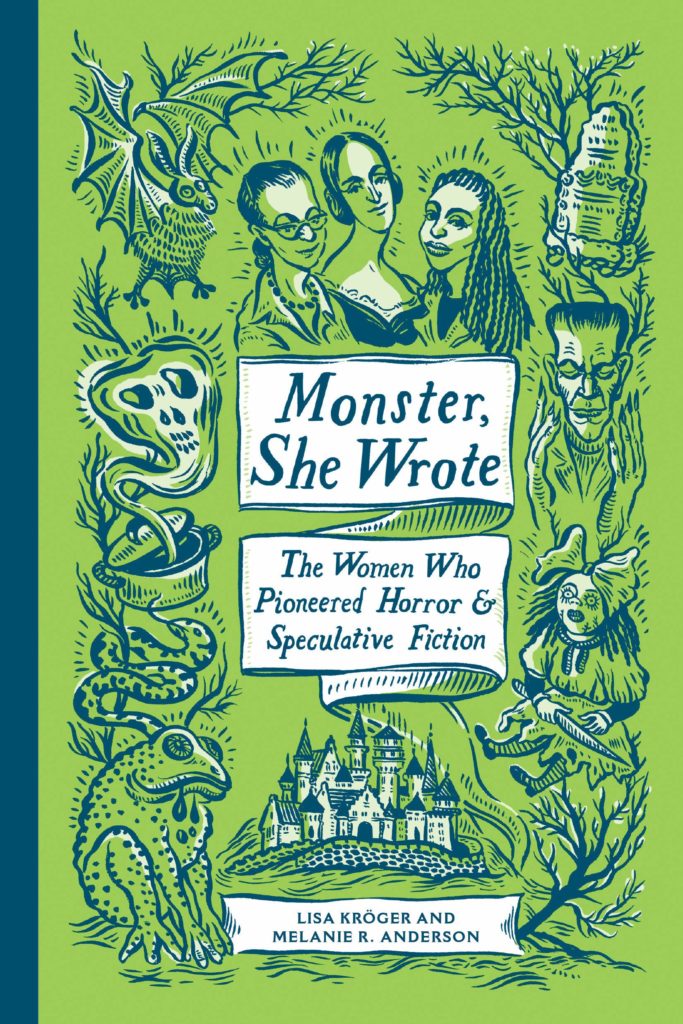 Scared Sacred: Idolatry, Religion and Worship in the Horror Film (paperback)
Bringing together leading film critics, historians, and writers, the book includes an introduction by author and religious scholar Professor Douglas E. Cowan, and foreword from actor and author Doug Bradley. 
Thematically, the book is divided into four sections (Christianity, Mysticism, Occultism, and Beyond Belief) to provide a well-rounded analysis of world religions, idolatry, and worship. Covering a diverse range of subjects from atheism to the Abrahamic religions, martyrdom to the Medieval witch, and zealotry to zoolatry, the anthology frames these conversations around such films as Häxan: Witchcraft Through the Ages (1922), Onibaba (1964), Ganja & Hess (1973), The Omen (1976), The Amityville Horror (1979), Hellraiser (1987), The Exorcist III (1990), The Conjuring (2013), and The Conjuring 2 (2016). Each chapter is introduced by an original illustration from artist John Sowder in a woodcut style.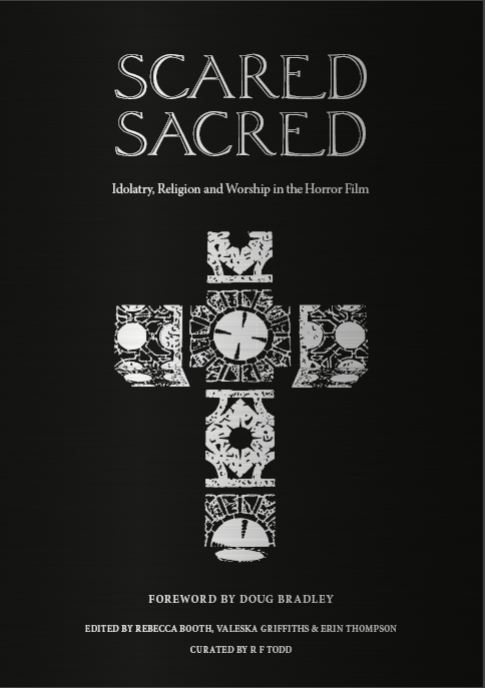 The Science of Stephen King: The Truth Behind Pennywise, Jack Torrance, Carrie, Cujo, and More Iconic Characters from the Master of Horror
Gothic media moguls Meg Hafdahl and Kelly Florence, authors of The Science of Monsters and The Science of Women in Horror, and co-hosts of the Horror Rewind podcast called "the best horror film podcast out there" by Film Daddy, present a guide to the Stephen King stories and characters we all know and love. Through interviews, literary and film analysis, and bone-chilling discoveries, The Science of Stephen King delves into the uniquely horrific Stephen King universe to uncover the science behind the legendary novels that have become an integral part of modern pop culture.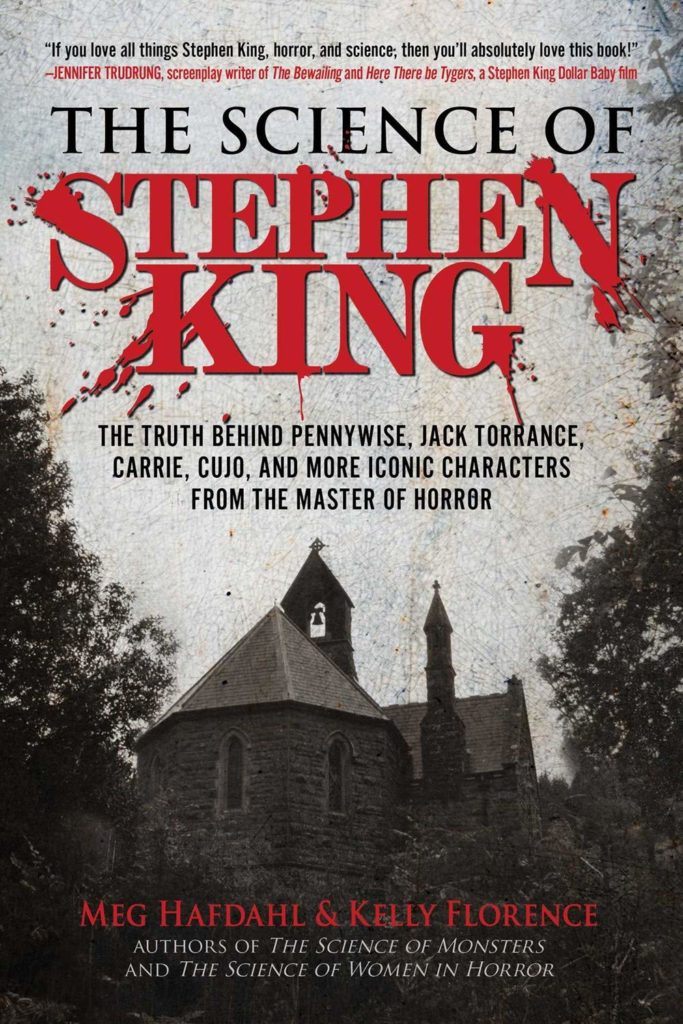 The Science of Women in Horror: The Special Effects, Stunts, and True Stories Behind Your Favorite Fright Films
Gothic media moguls Meg Hafdahl and Kelly Florence, authors of The Science of Monsters, and co-hosts of the Horror Rewind podcast called "the best horror film podcast out there" by Film Daddy, present a guide to the feminist horror movies, TV shows, and characters we all know and love.
Through interviews, film analysis, and bone-chilling discoveries, The Science of Women in Horror uncovers the theories behind women's most iconic roles of the genre. Explore age-old tropes such as "The Innocent" like Lydia in Beetlejuice, "The Gorgon'' like Pamela Voorhees in Friday the 13th, and "The Mother" like Norma Bates in Psycho and Bates Motel, and delve deeper into female-forward film and TV including The Haunting of Hill House, Teeth, Chilling Adventures of Sabrina, Buffy the Vampire Slayer, and so much more! Join Kelly and Meg in The Science of Women in Horror as they flip the script and prove that every girl is a "final girl."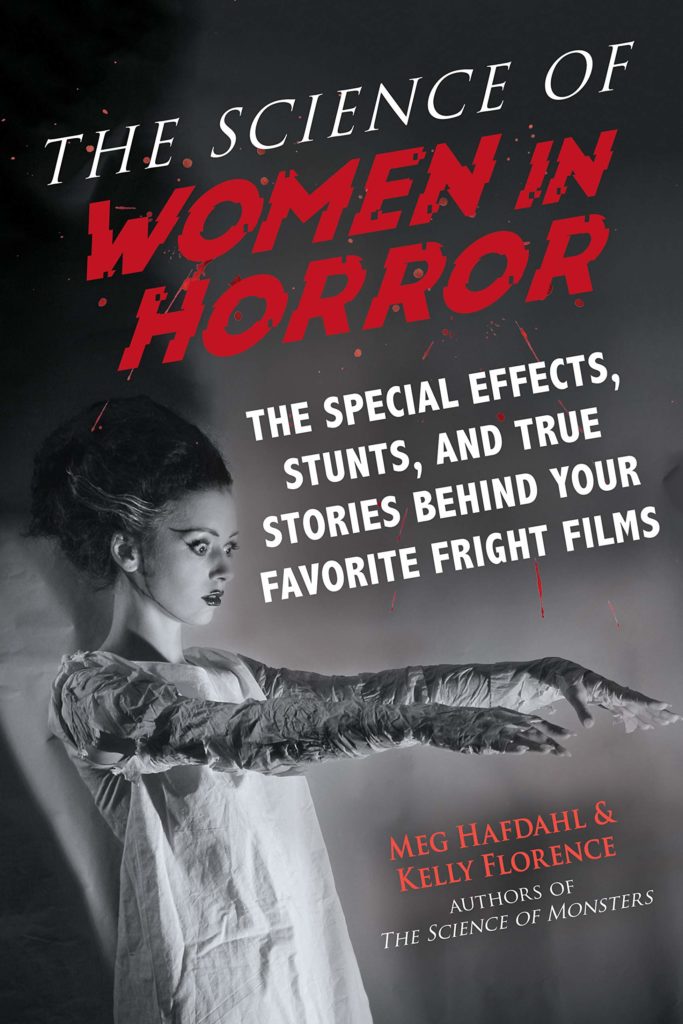 Scored to Death collects 14 info-packed, terrifyingly entertaining interviews with renowned film composers who have provided music for some of the horror genre s greatest films and franchises, including Halloween, A Nightmare on Elm Street, Friday the 13th, Hellraiser, Maniac, The Fog, Prince of Darkness, Cujo, Dawn of the Dead, Deep Red, Suspiria, Santa Sangre, Zombie, The Beyond, Insidious, The Conjuring, Hostel, The Strangers, House of the Devil, and many more!
Interviewed are director-composer John Carpenter; sound designer-composer Alan Howarth; Italian composers and members of the band Goblin (known for their scores for Dario Argento films) Claudio Simonetti and Maurizio Guarini; Hollywood composers Christopher Young, Tom Hadju (of the composing team tomandandy), Charles Bernstein, Jay Chattaway, and Nathan Barr; as well as horror notables Fabio Frizzi, Simon Boswell, Joseph Bishara, Jeff Grace, and Harry Manfredini.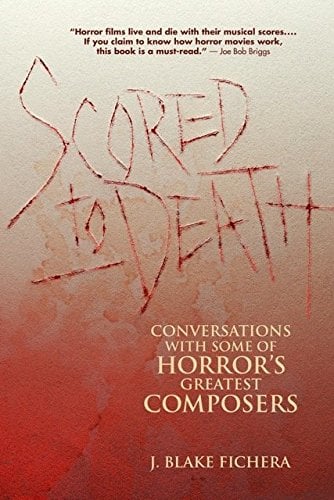 Scored to Death 2: More Conversations with Some of Horror's Greatest Composers
Following in the spirit and style of Scored to Death (2016), his popular first book of interviews with horror music greats, J. Blake Fichera s Scored to Death 2 collects 16 brand-new, info-packed, terrifyingly entertaining interviews with renowned composers who have provided the music for some of horror s most revered films, film franchises, and TV shows, including Get Out, Us, Martin, Re-Animator, The Walking Dead, Puppet Master, Saw, Creepshow, Day of the Dead, A Nightmare on Elm Street 4: The Dream Master, Evil Dead, Army of Darkness, Dark Shadows, Burnt Offerings, The Terminator, The Serpent and the Rainbow, Ring, Killer Klowns from Outer Space, Audition, Ghoulies, Happy Death Day, It Follows, Gretel & Hansel, and many more! Interviewed are composer-director-producer John Harrison and eminent scary-good composers Michael Abels, Richard Band, Charlie Clouser, Brad Fiedel, Joe LoDuca, Donald Rubinstein, John Massari, Bear McCreary, Craig Safan, Kenji Kawai, Holly Amber Church, Koji Endo, Robert Cobert, Rob, and Disasterpeace, all bookended by a Foreword by writer-director Eli Roth and an Afterword by composer Christopher Young.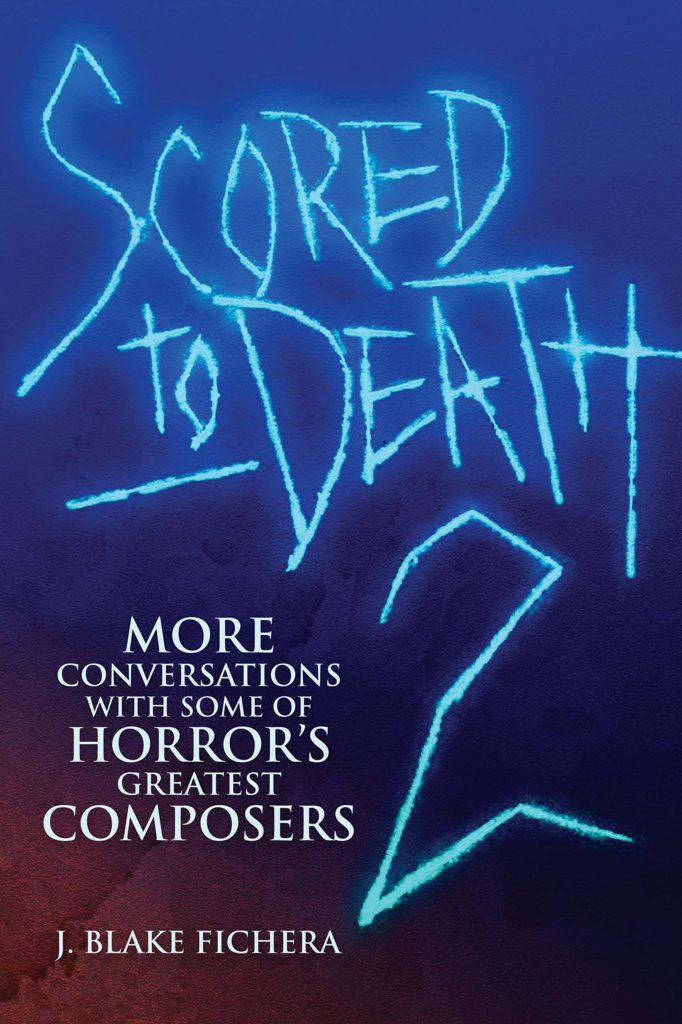 Taking Shape: Developing Halloween From Script to Screen
Silver Shamrock. Thorn. White Horses. It's all in here. Join authors Dustin McNeill and Travis Mullins for a deep dive into the evolution of Halloween's vast mythology. Extensively researched, TAKING SHAPE is the ultimate guide to the first forty years of Haddonfield history. Featuring exclusive interviews with filmmakers from every installment, prepare to gain new insight into Halloween's iconic boogeyman. Oh, you don't believe in the boogeyman? You should.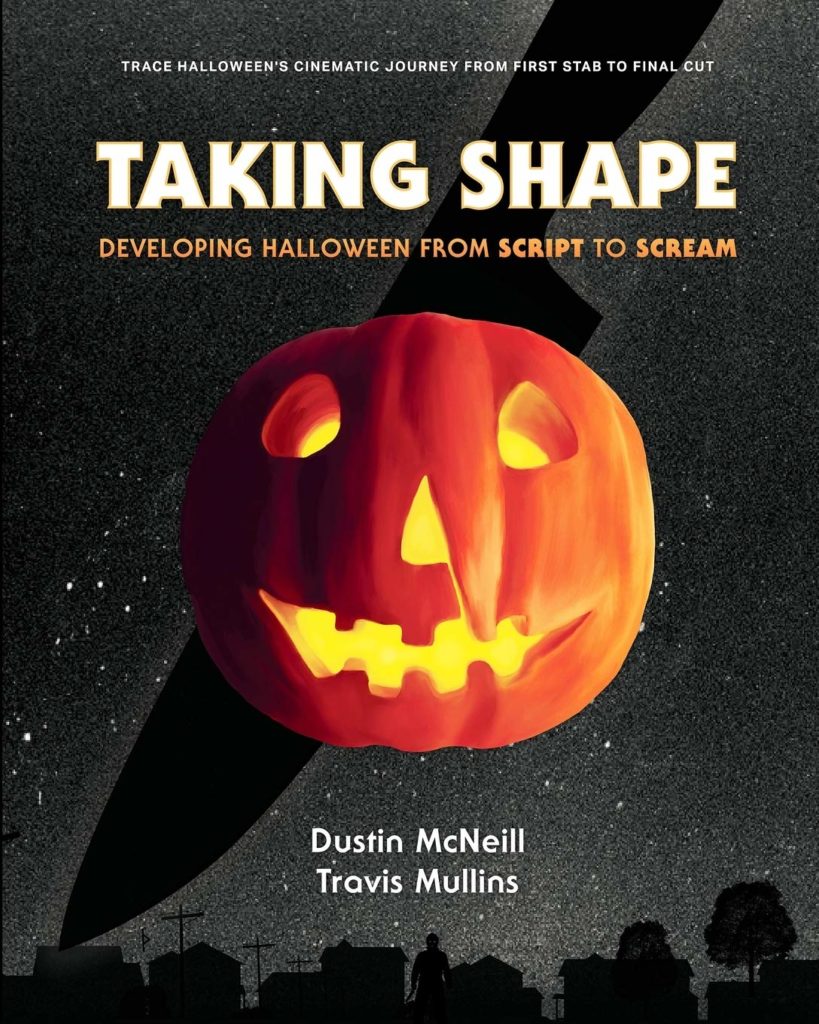 Taking Shape II: The Lost Halloween Sequels
Authors Dustin McNeill and Travis Mullins are back to bring you an inside look at TWENTY-FOUR lost Halloween sequels you never saw on the big screen! Learn about these fascinating unmade visions direct from their creators, many of whom have never spoken publicly on the subject before. At 600 pages, TAKING SHAPE II is brimming with untold franchise history. The journey begins with an insightful foreword by Halloween: 25 Years of Terror producer Anthony Masi. So, what are you waiting for? Grab the candy corn and settle in for THE LOST HALLOWEEN SEQUELS!
FICTION:
When the . . . thing first insinuated itself into the Lund family household, they were bemused. Vaguely human-shaped, its constantly-changing cravings seemed disturbing, at first, but time and pressure have a way of normalizing the extreme. Wasn't it always part of their lives?
As the family makes more and greater sacrifices in service to the beast, the thrall that binds them begins to break down. Choices must be made. Prices must be paid. And the Lunds must pit their wits against a creature determined to never let them go.
It's psychological warfare. Sanity is optional.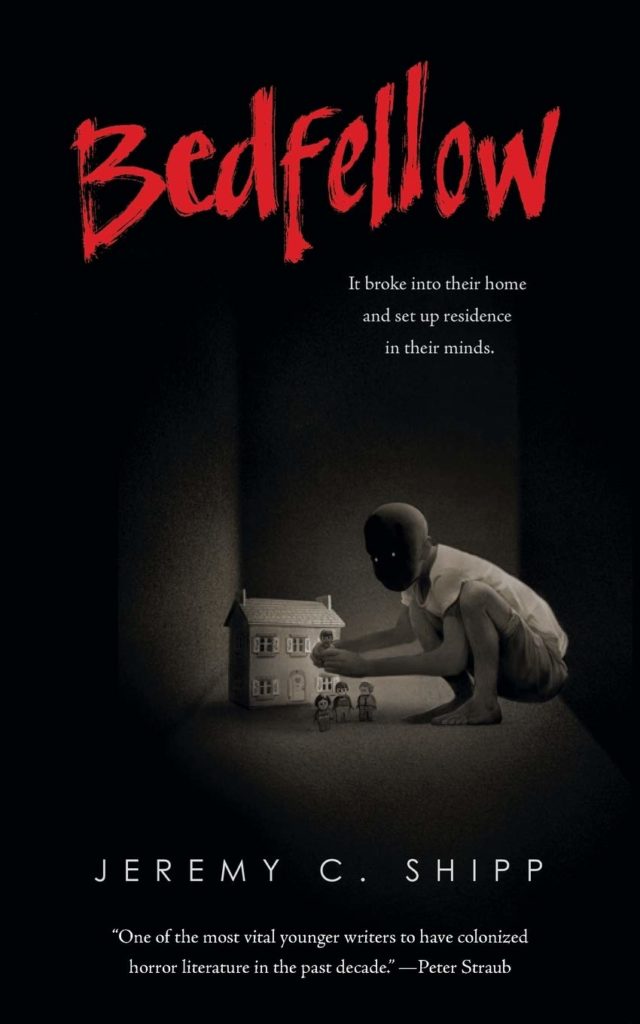 Quinn Maybrook and her father have moved to tiny, boring Kettle Springs, to find a fresh start. But what they don't know is that ever since the Baypen Corn Syrup Factory shut down, Kettle Springs has cracked in half. 
On one side are the adults, who are desperate to make Kettle Springs great again, and on the other are the kids, who want to have fun, make prank videos, and get out of Kettle Springs as quick as they can.
Kettle Springs is caught in a battle between old and new, tradition and progress. It's a fight that looks like it will destroy the town. Until Frendo, the Baypen mascot, a creepy clown in a pork-pie hat, goes homicidal and decides that the only way for Kettle Springs to grow back is to cull the rotten crop of kids who live there now.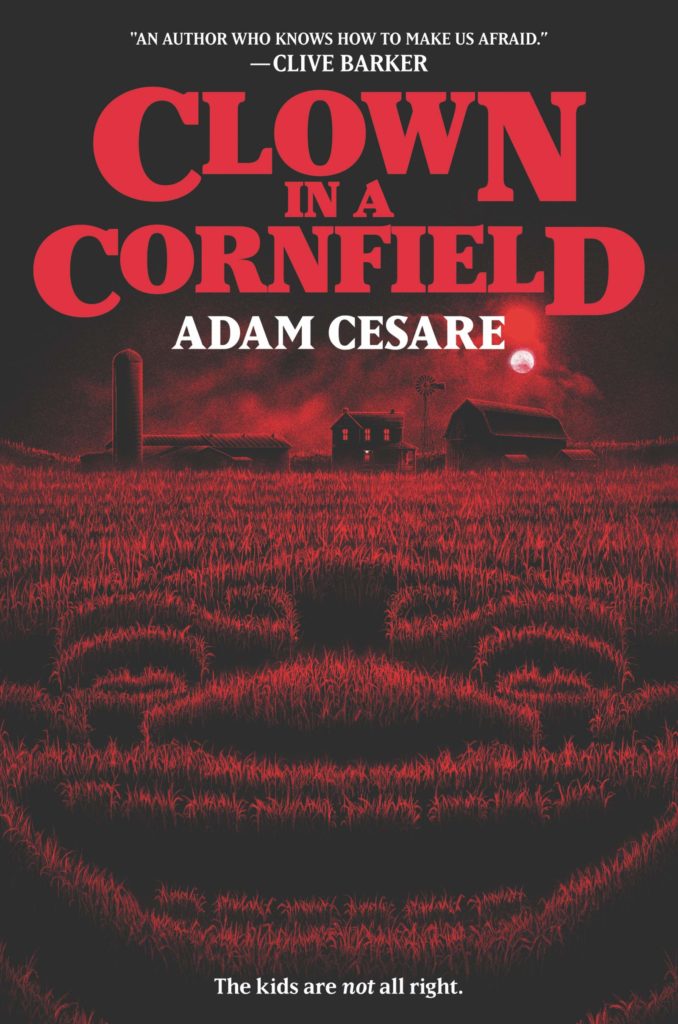 The Damned Highway: Fear and Loathing in Arkham
A hilarious, shocking, terrifying thrill-ride across the American landscape, The Damned Highway combines two great flavors of weird: the gonzo journalism of Hunter S. Thompson and the uncanny terrors of H.P. Lovecraft. Horror legend Brian Keene and cult storytelling master Nick Matamas dredge up a tale of drug-fueled eldritch madness from the blackest depths of the American Nightmare. On a freaked-out bus journey to Arkham, Massachusetts, and the 1972 Presidential primary, evidence mounts that sinister forces are on the rise, led by the Cult of Cthulhu and its most prominent member - Richard M. Nixon.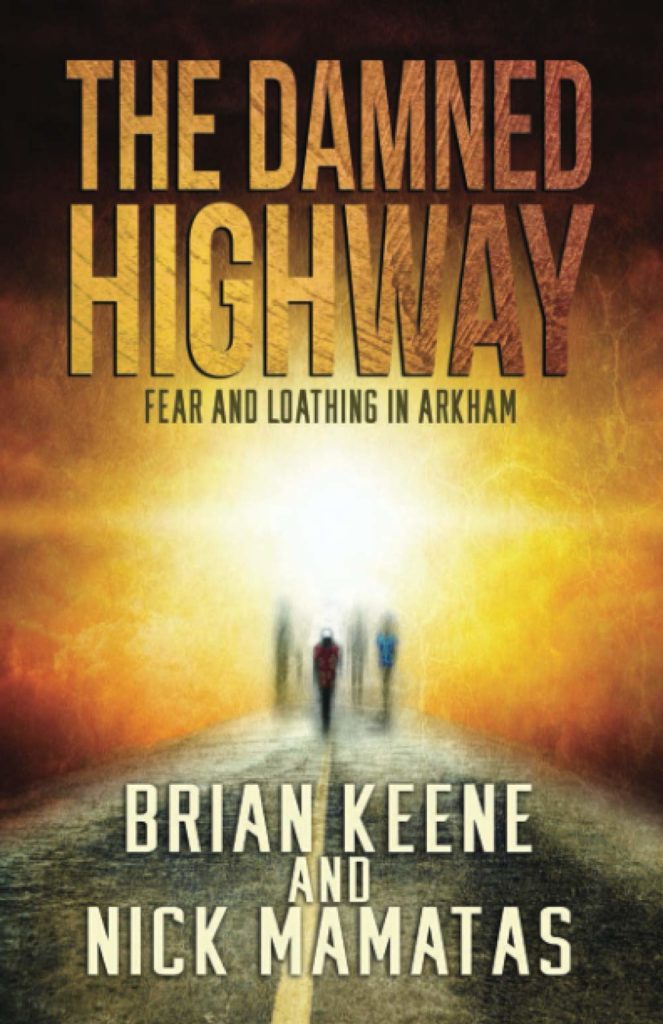 When four boys rent a stack of video tapes from the mysterious new video store that just opened up, their movie marathon night quickly evolves into a night of horror that gets worse and worse with each twisted film they watch.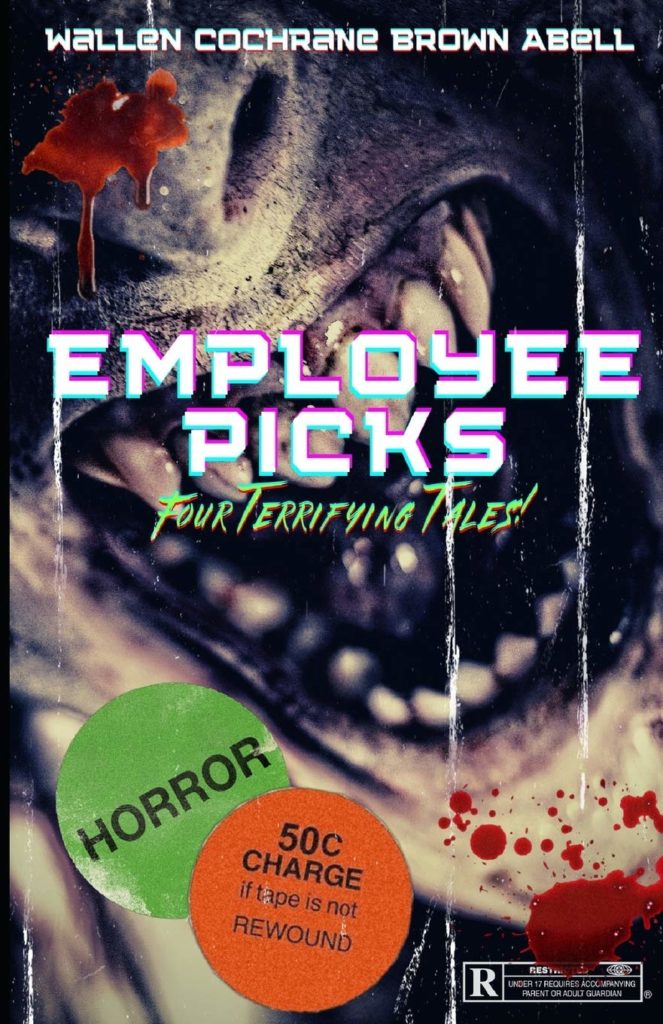 Everything Seems Significant: The Blade Runner Poems
"For fans of Blade Runner, this poetry is a journey deep into the mind, heart, and soul of a classic, neo-noir, science fiction saga. The images flash, and shuffle, creating hiraeth—nostalgia and longing for a place we can never visit, which may never have existed. Powerful poetry; intimate moments."
—Richard Thomas, author of Disintegration and Breaker (Thriller Award nominee)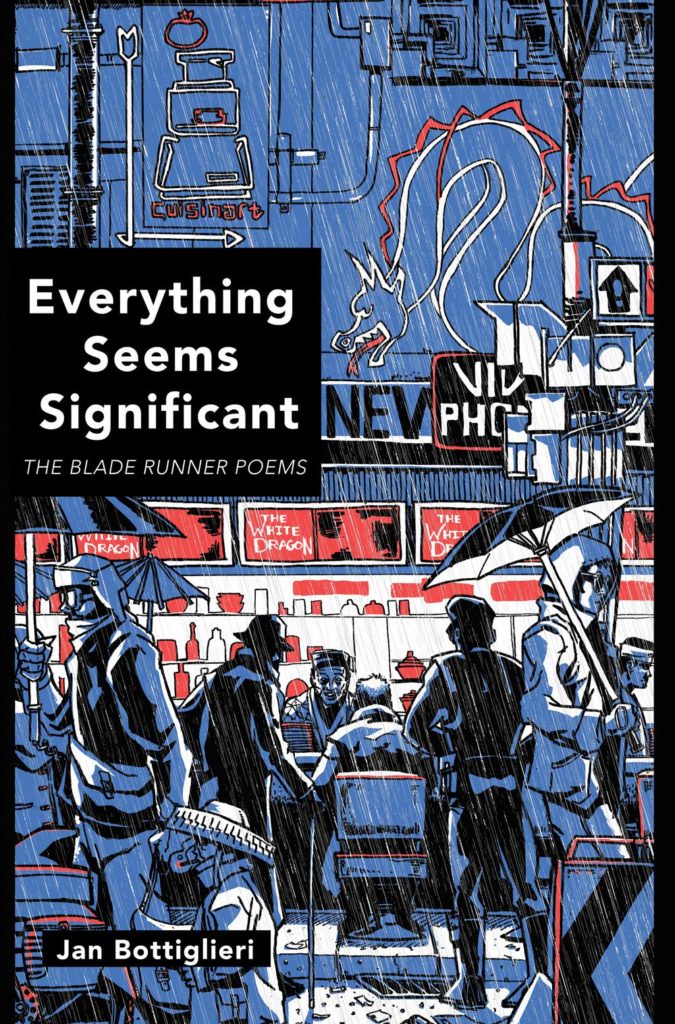 Los Angeles, 1984. Sylvia Lumen was just trying to make a living, but when her sister is murdered by a serial killer bent on targeting sex workers, she unleashes a bloody trail of vengeance as…HOOKER: a violent vigilante who uses actual hooks – from fish hooks to hand scythes – to exact her righteous revenge and get her point across to the patriarchy. For too long the City of Angels has been a haven for sexist predators. With an intrepid reporter as her partner, and a cast of unforgettable characters, HOOKER will splatter her way across 1980s Los Angeles in this retrowave pulp thriller full of action, ferocious friendship, and queer love.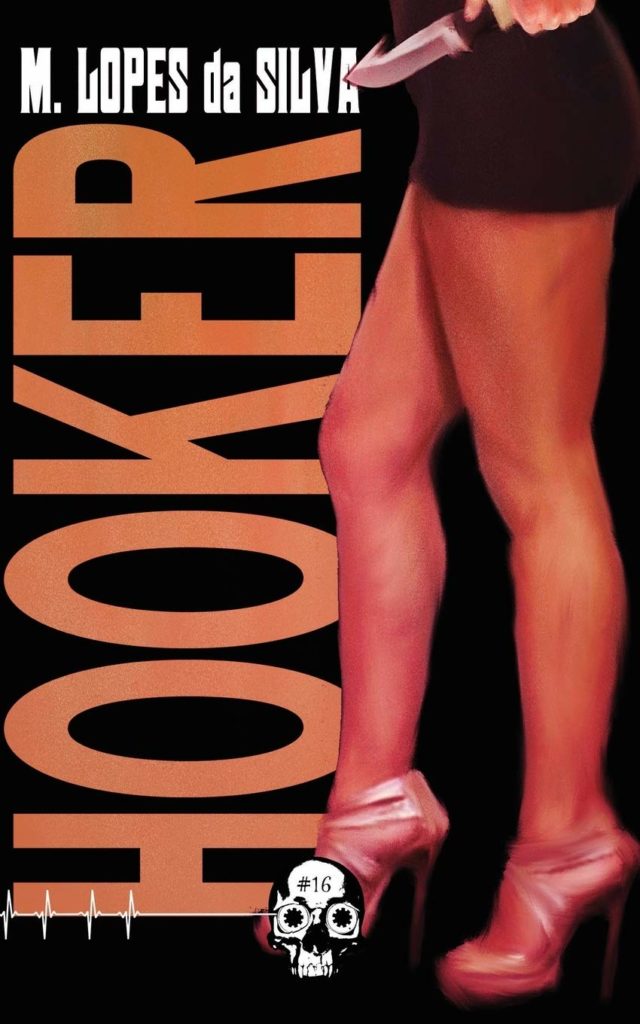 Norfolk, 1816. Joy's idea of a happily ever after was simple: A comfortable home, a loving husband, children of her own, and plenty of spaniel puppies to trip over. When Arthur Marco promises her the life she dreams of she happily accepts his proposal.
When she joins him at his ancestral home she finds her passionate and loving husband has become irrational and tyrannical. She becomes a prisoner in his presence while he rips the house apart searching for something.
Joy begins her own quiet search for answers. She dives into the Marco family past and the young brides who have all died there. Every truth she reveals brings her one step closer to the evil in the house, and the death that will follow.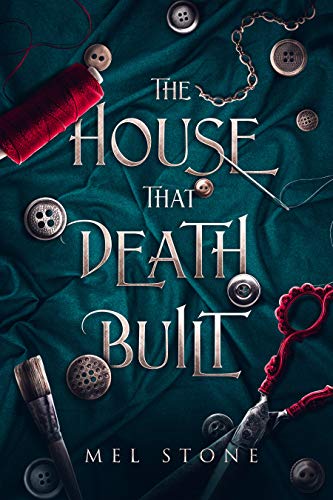 On their honeymoon in Madagascar, a young couple are drawn into the hunt for lost treasure. Their search grabs the attention of a bloodthirsty pirate who intends to seize the riches for himself. The seedy government agents on his trail have their own reasons for wanting it too. And they're all in the path of a creature long thought extinct. A creature that has turned the world's third largest ocean into a hunting ground. A creature that is about to turn their dreams of fortune and glory into a nightmare from which there's no escaping.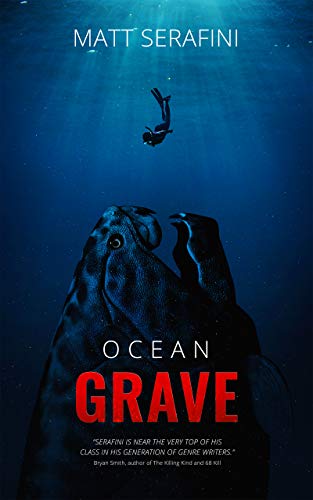 Rebecca Daniels is a down-and-out private investigator on the hunt for her daughter's killer. The trail leads to Bright Fork, a sleepy New Hampshire town where Rebecca discovers this is no ordinary manhunt. Her investigation becomes a tangle of brutal killings, secret rituals, and terrifying visions that force Rebecca to question reality. This is more than an opportunity to take revenge on the one who tore her family to pieces. It's a chance to confront the darkness growing inside of her, the madness that threatens to possess her entirely.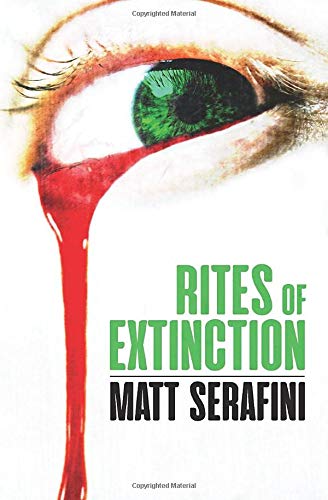 The Southern Book Club's Guide to Slaying Vampires
Patricia Campbell's life has never felt smaller. Her husband is a workaholic, her teenage kids have their own lives, her senile mother-in-law needs constant care, and she's always a step behind on her endless to-do list. The only thing keeping her sane is her book club, a close-knit group of Charleston women united by their love of true crime. At these meetings they're as likely to talk about the Manson family as they are about their own families.
One evening after book club, Patricia is viciously attacked by an elderly neighbor, bringing the neighbor's handsome nephew, James Harris, into her life. James is well traveled and well read, and he makes Patricia feel things she hasn't felt in years. But when children on the other side of town go missing, their deaths written off by local police, Patricia has reason to believe James Harris is more of a Bundy than a Brad Pitt. The real problem? James is a monster of a different kind—and Patricia has already invited him in. 
Little by little, James will insinuate himself into Patricia's life and try to take everything she took for granted—including the book club—but she won't surrender without a fight in this blood-soaked tale of neighborly kindness gone wrong.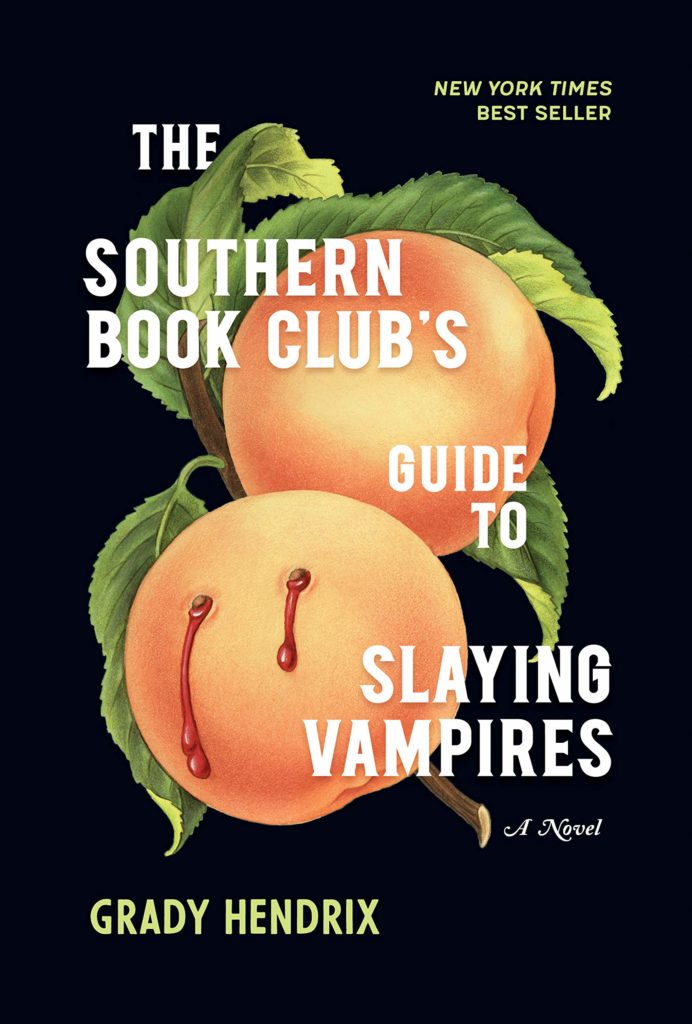 When fifteen year old Rocky Zukas meets a mysterious dark-haired girl named November, his world is forever changed. The young couple falls under the spell of summer love, but not everyone approves. November's brother, Gabriel, is the keeper of the family's secret, and big brother is always watching, growing more sinister as his bloodlust gets the best of him. Directing his attention to Rocky's family, Gabriel aims to make sure little sister knows who is in charge.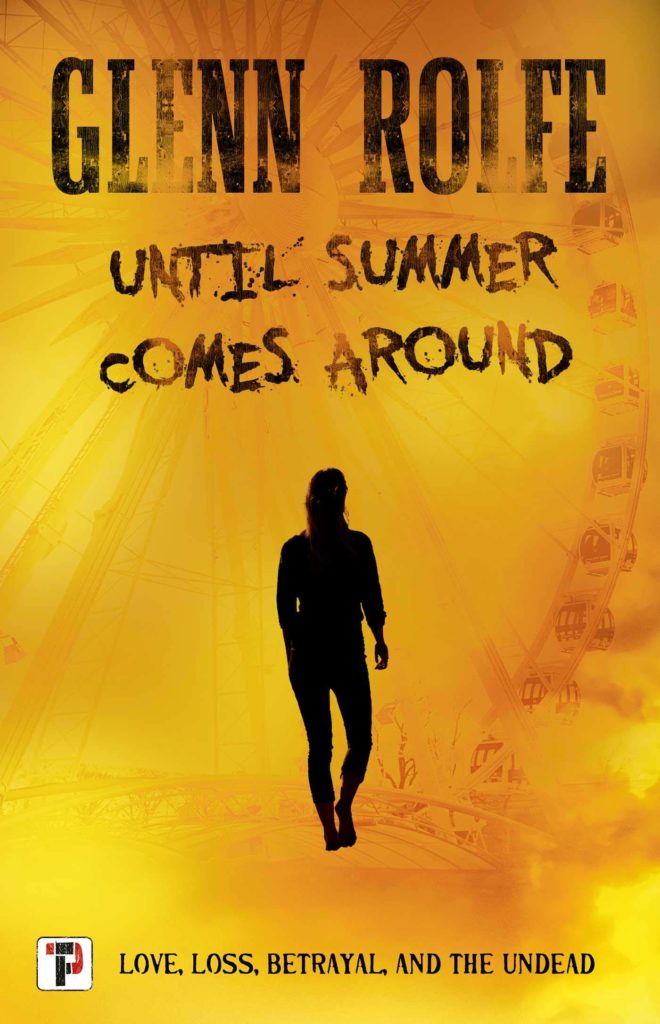 In the lands of Bethel, where the Prophet's word is law, Immanuelle Moore's very existence is blasphemy. Her mother's union with an outsider of a different race cast her once-proud family into disgrace, so Immanuelle does her best to worship the Father, follow Holy Protocol, and lead a life of submission, devotion, and absolute conformity, like all the other women in the settlement.
But a mishap lures her into the forbidden Darkwood surrounding Bethel, where the first prophet once chased and killed four powerful witches. Their spirits are still lurking there, and they bestow a gift on Immanuelle: the journal of her dead mother, who Immanuelle is shocked to learn once sought sanctuary in the wood.
Fascinated by the secrets in the diary, Immanuelle finds herself struggling to understand how her mother could have consorted with the witches. But when she begins to learn grim truths about the Church and its history, she realizes the true threat to Bethel is its own darkness. And she starts to understand that if Bethel is to change, it must begin with her.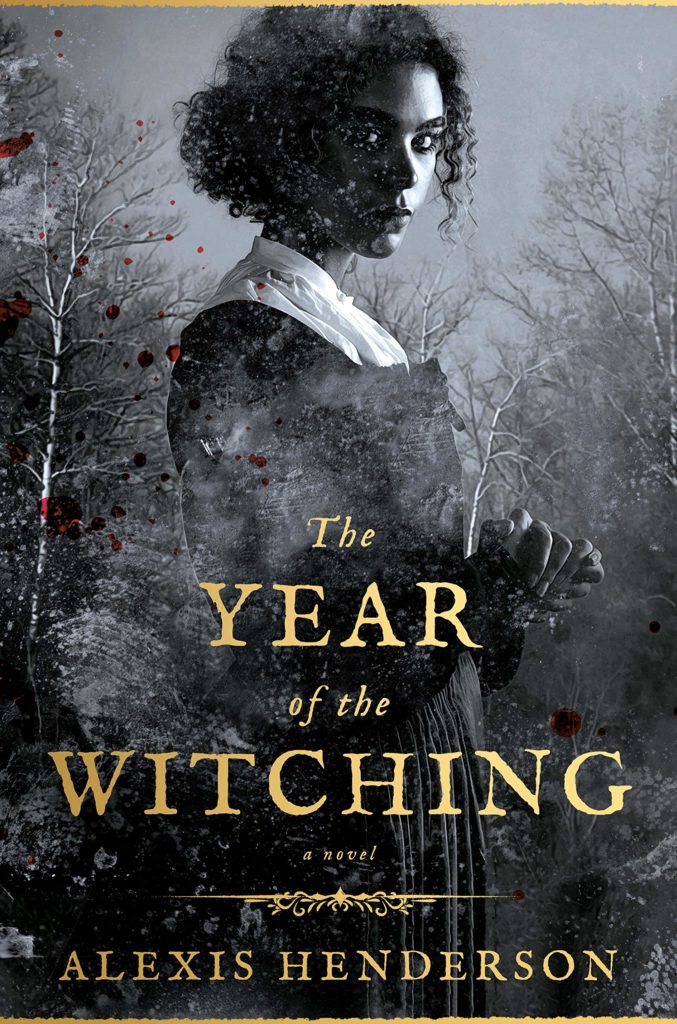 ---------
Go HERE to catch up on all of our Indie Horror Month features!