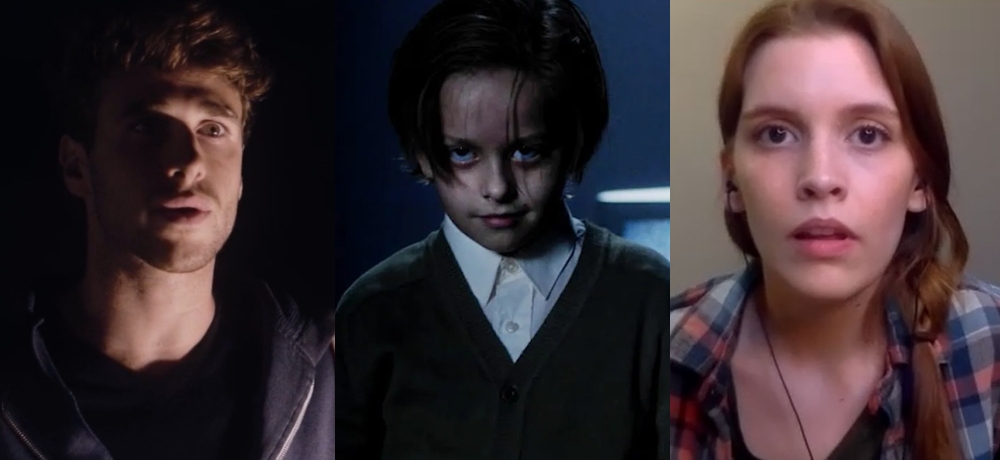 Happy Sunday, dear readers! As we continue on with our Indie Horror Month celebration, we have a brand new trio of short films for you to enjoy today, including The Sale by Max Cianci, Andrew Bell's Let Me Play, and the timely tech terror of Full Disclosure from Michael Strode.
Enjoy!!
The Sale (Directed by Max Cianci)
Synopsis: Two thieves get more than they bargained for when looting a backwoods building.
Starring: Andrew Yackel, Jimmy Brewer, David Ogrodowski and Lou Bickel
Let Me Play (Directed by Andrew Bell)
Synopsis: If you want them to listen, you have to make them listen...
Starring: Juliet Luchsinger, Lucas Luchsinger, Douglas Wann and Gerganna Mellin
Full Disclosure (Directed by Michael Strode)
Synopsis: Friends on a virtual drinks call are targeted by a supernatural Zoombomber, who forces them to reveal dark secrets. Hearts are broken, blood is spilled.
Starring: Rebecca Turner, Alexandra Bayless, Gogo Lomo-David, Kimberly Woods, and Eric Elizaga 
---------
Go HERE to catch up on all of our Indie Horror Month features!