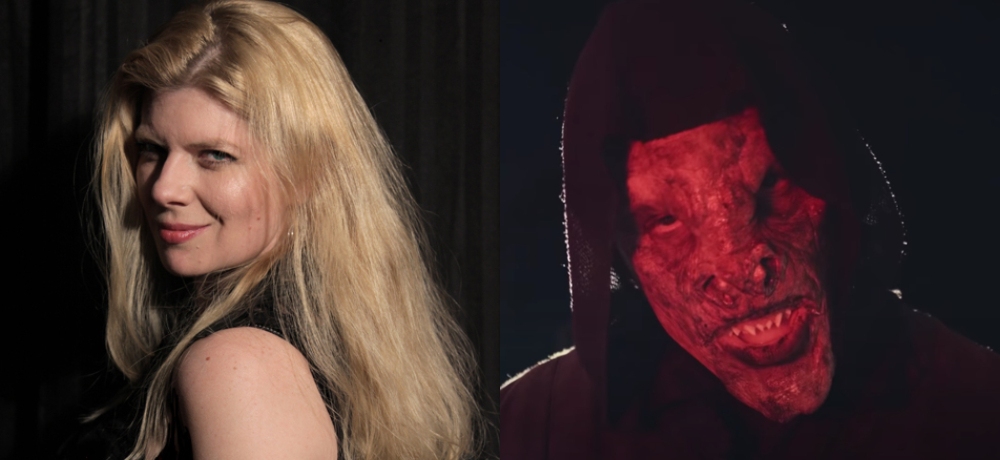 Here's some free advice for producers and financiers working in the movie business: hire Izzy Lee to make your horror movie. A fierce and fiercely independent filmmaker and author with a whole bunch of wild and wildly different short films to her credit, Lee has been poised to make the leap into features for some time now. I, for one, can't wait for the day that happens.
If you know Izzy Lee or are familiar with her work, you know she's outspoken and doesn't take any shit. Those are qualities that definitely carry over into her films. Her shorts "Rites of Vengeance," "For a Good Time Call..." and "Innsmouth" (a reimagining of H.P. Lovecraft's "The Shadow Over Innsmouth" with an all-woman cast) deal with sexual politics in one form or another, each one critical of whatever status quo on which it is commenting. Her films tend to be socially conscious, whether it's the ramifications of a certain wall-building on marginalized people in "Re-Home," or "Rites of Vengeance," which comes from a real place of righteous anger at the Catholic church. It's exciting to see the way she works so many larger themes into her work, even in short form. Imagine what she could do with a full-length feature.
Even Lee's most abstract and avant-garde shorts—I'm thinking here of "Disco Graveyard" and "The Obliteration of the Chickens," less narrative shorts and more like audio visual landscapes of darkly comic WTFery—carry with them a sort of apocalyptic nihilism (there's a reason her production company is called Nihil Noctem Films) that suggests a dark worldview, one which doesn't hold a lot of hope for humanity. That may sound like she's influenced by John Carpenter, but Lee's films actually remind me of early Cronenberg and Romero in that they're kind of messy and unhinged, as much about the ideas as they are about the horror elements. She's always saying something with her work.
My favorite of Lee's shorts is the one that stands out at being least like the others, and that's "My Monster" from 2018. Filmmakers Brea Grant (Lucky, 12 Hour Shift) and Adam Egypt Mortimer (Daniel Isn't Real, Archenemy) star as a couple in a rut whose routine is interrupted by the presence of a demonic monster at their door. It's Lee's most overtly comic film, but just as driven by ideas about relationships—what we put into them versus what we get out of them and what we often have to give up. It feels deeply personal, and that's one of the things I love most about all of Izzy Lee's work: there's a real authorial stamp across all of her short films that unifies them as the work of a singular voice even when they're entirely different in both form and function.
I've long said that I'd love to see Izzy Lee at the helm of a Slumber Party Massacre remake (if it were to ever be remade, of course, which more or less seems inevitable), if only for the way I know she would attack the property's subversion of slasher movie gender politics. But I'd be just as happy to see her direct something original, too, and originality is in no short supply when it comes to Izzy Lee. Like many of my favorite filmmakers working in indie horror, Lee has a drive and a need to keep creating, keep telling stories, keep expressing how she sees and feels about the world. It's a grim outlook, to be sure, a bitter pill I'm more than happy to take. If I were in any position of power to hire Lee to direct a feature, I'd do it in a heartbeat. As it is, the most I can do is to keep beating the drum in the hopes that the right people are listening.
[Photo Credit: Above photo of Izzy Lee from Wikipedia.]
---------
Visit the official Nihil Noctem Films website to learn more about Izzy Lee's work, and go HERE to catch up on all of our Indie Horror Month features!