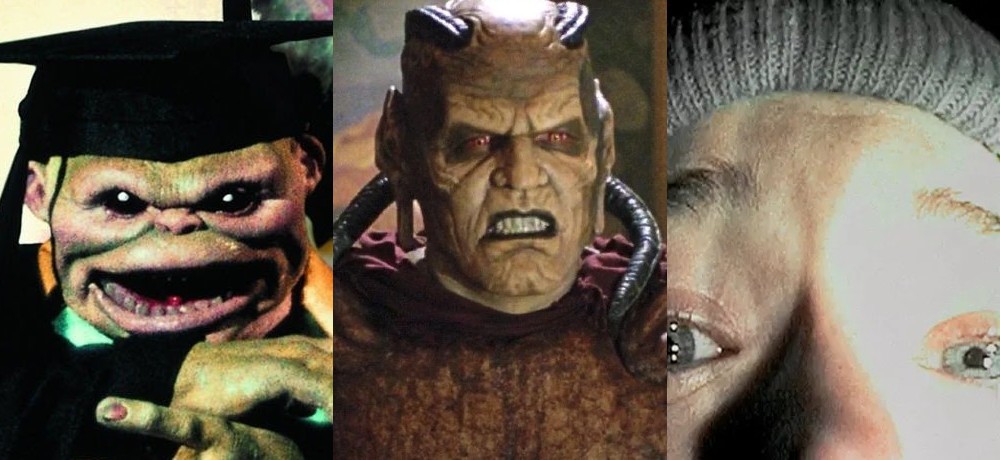 While the 1970s and 1980s were strong decades for independent horror filmmaking, the 1990s proved to be a somewhat interesting time, as there seemed to be an overall tendency for this realm of the industry to be focused on making sequels and creating franchises out of '80s horror hits, with a few landmark indie horror projects in the mix as well. And since sequels were so dominant at that time, I thought it only made sense for us to start there for this look back on the history of '90s indie horror cinema.
After the 1980s proved to be a great time for indie horror, where so many movies ended up being successful due to a combination of theatrical releases and the increasing popularity of home video, it feels like in the decade that followed, many producers working in the independent realm wanted to capitalize on those successes by turning pretty much any successful '80s horror movie into its own franchise, and we ended up being inundated with a ton of sequels (for anyone complaining that today all we see are sequels, the '90s were probably even more of a sequel-heavy time, and we survived just fine back then, thank you very much). In 1990 alone, we were treated to an array of follow-up films, including Prom Night III, Basket Case 2, Bride of Re-Animator, Maniac Cop 2, Slumber Party Massacre III, Troll 2, Leatherface: The Texas Chainsaw Massacre III, and Silent Night, Deadly Night 4: Initiation. 
The very next year gave us Ghoulies 3, both Puppet Master II and III, and Silent Night, Deadly Night 5: The Toy Maker and 1992's slate of indie sequels came roaring back with the releases of Basket Case 3, The Stepfather III, Hellraiser III: Hell on Earth, and The Gate II. In 1993, follow-up films to both Warlock and Subspecies were released, and other sequels that came out during that year included Maniac Cop III, Puppet Master 4, and Return of the Living Dead. And as the decade continued to roll on, so many other sequels came out during the following years, including two more Phantasm movies, a pair of Night of the Demons sequels, and more films from the Puppet Master, Warlock, Hellraiser, Xtro, and Watchers series came about as well.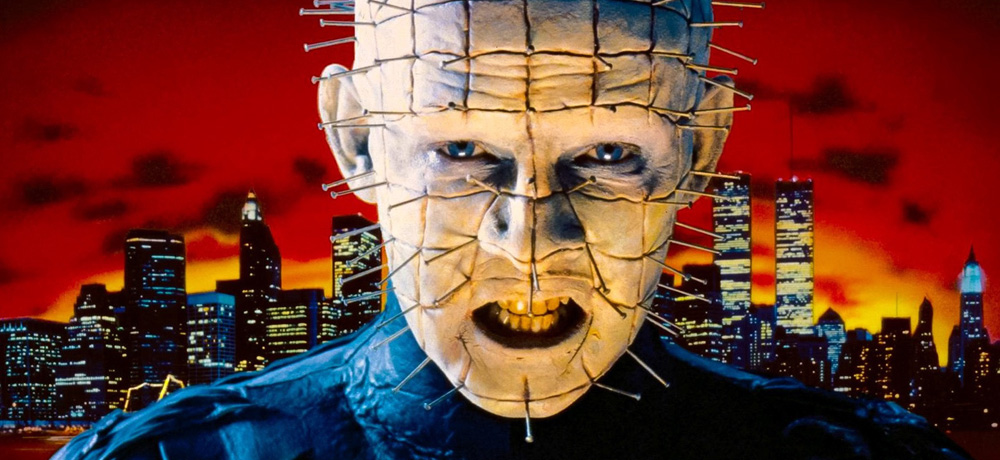 Interestingly enough, the '90s also gave birth to a few new indie horror franchises. One of the most prominent new series to launch during that time was Leprechaun from Trimark Pictures. The first film, directed by Mark Jones, was released in January 1993 and it became a box office hit, earning more than $8 million on a $1 million budget, and from there a new horror icon was born in the form of Warwick Davis' titular character (created by Gabe Bartalos). To capitalize on that success, Trimark released Leprechaun 2 in 1994 and then Leprechaun 3 went direct-to-video the following year courtesy Trimark's home video company.
Another indie horror franchise that came about during the 1990s was Wishmaster, with a first film directed by Robert Kurtzman, and producer Pierre David played a key factor in getting the film going and released in 1997 as well (Pierre David also produced several of David Cronenberg's early indie efforts in Canada throughout the '80s). Its sequel Wishmaster 2: Evil Never Dies came out just two years later, and Jack Sholder (A Nightmare on Elm Street Part 2: Freddy's Revenge, The Hidden, and Alone in the Dark) wrote and directed that installment.
The 1990s also played host to a ton of singular independent horror releases that have gone on to make their own indelible marks on the genre as a whole. James Bond III's Def by Temptation, Frank Henenlotter's Frankenhooker, and Jacob's Ladder from Adrian Lyne all came out at the beginning of the decade, setting the course for the next ten years. In 1991, Mark Herrier's cult classic Popcorn was released and a few years later, both Stuart Gordon's Castle Freak and Tales from the Hood from Rusty Cundieff would make their debuts in 1995 (the latter was eventually sequelized more than 20 years later).
Of course, the biggest indie horror movie of the 1990s came out at the end of the decade, changing the industry in a variety of ways. That film was none other than The Blair Witch Project. Directed by Daniel Myrick and Eduardo Sánchez, and initially made for somewhere between $30k-$60k, The Blair Witch Project was a huge hit out of the Sundance Film Festival that year and eventually grossed nearly $250 million in worldwide box office receipts, making it one of the most successful indie horror movies to ever be released. Without a doubt, the influences of The Blair Witch Project are still being felt today, as its success led to a bevy of found footage movies in its wake and even how the film was marketed changed things in the industry as well.
While the 1990s may not have been the hotbed of independent horror like previous decades, so many amazing directors were able to continue to work steadily during these years, including the likes of Tobe Hooper, Clive Barker, Brian Yuzna, William Lustig, Jeff Burr, Don Coscarelli, John Carl Buechler, as well as the aforementioned Frank Henenlotter and Stuart Gordon. To me, this is one of the biggest positives to come out of a decade where it seems like the genre on the independent side was definitely struggling with its identity and became extremely reliant on cashing in on the popularity of '80s horror instead of trying to create new and original stories.
---------
Go HERE to catch up on all of our Indie Horror Month 2022 features!