Happy Monday, dear readers! Indie Horror Month 2022 is still rolling on and for this year, we decided to dedicate every Monday throughout the month of April to showcasing the work and wares from an assortment of indie writers, artists, and other creatives working in the world of horror. So, be sure to check out our first selection of indie horror books, artwork, and killer merchandise below, and head back here over the next few weeks to see even more amazing indie horror writers and artists that we'll be celebrating for this year's Indie Horror Month!
Enjoy!
Books
Asleep in the Nightmare Room (By T.J. Tranchell)
ASLEEP IN THE NIGHTMARE ROOM includes eleven short stories showcasing T.J. Tranchell's wide range of styles and characters; four poems that will stop your heart, make you laugh, and make you cry; and his own unique insights into the horror movies he's grown up with and the author who shaped much of his world.
Do you dare enter the nightmare room? If so, turn off the light, hide under the covers, and start to dream. Tranchell and his demons will be with you soon.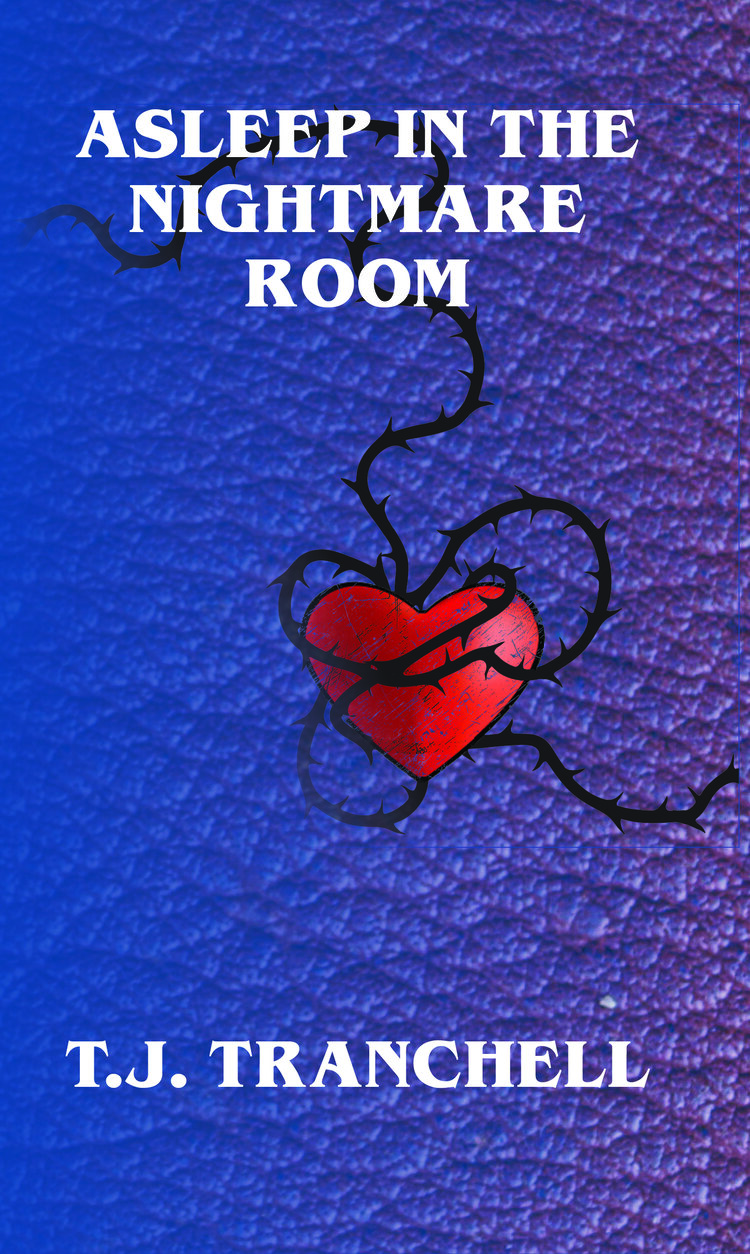 Slash-Her: An Anthology of Women in Horror (By Janine Pipe et al.)
21 women from across the world came together to evoke their inner Lizzie Borden and re-invent the slasher. Some embrace the tropes; others rip them to shreds. These powerful tales are provocative, contemporary, and need to be told.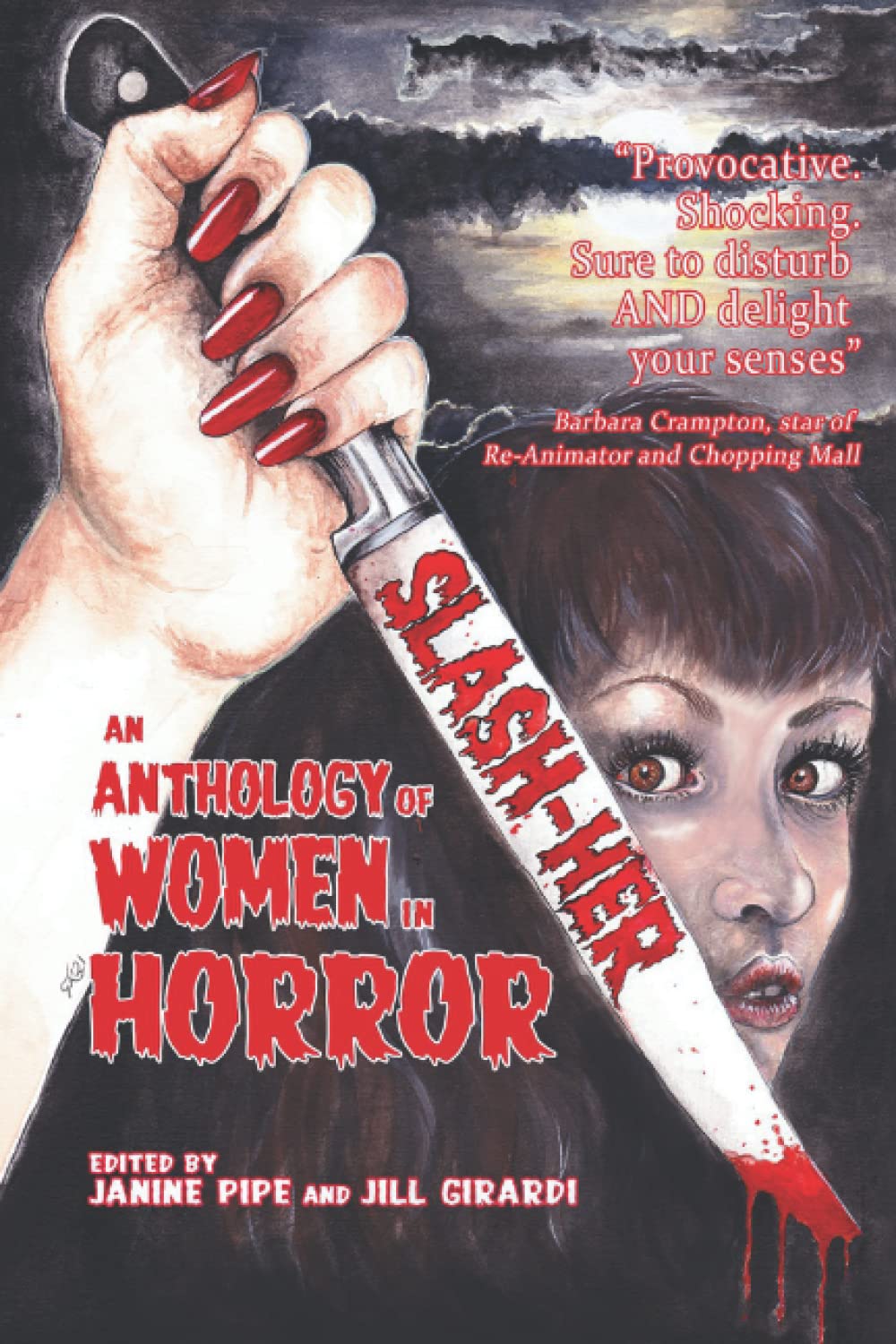 Abhorrent Siren (By John Baltisberger)
Something is mutating the aquatic wildlife on the South Texas border, making the animals larger, hungrier, and more vicious. Something is mutating the people of Texas, turning them into cannibalistic monsters driven by their basest instincts to feed, nest, and reproduce. Something approaches San Antonio, shaking the earth with each step, driving the mutating power forth and poisoning everything it comes across. Something...abhorrent.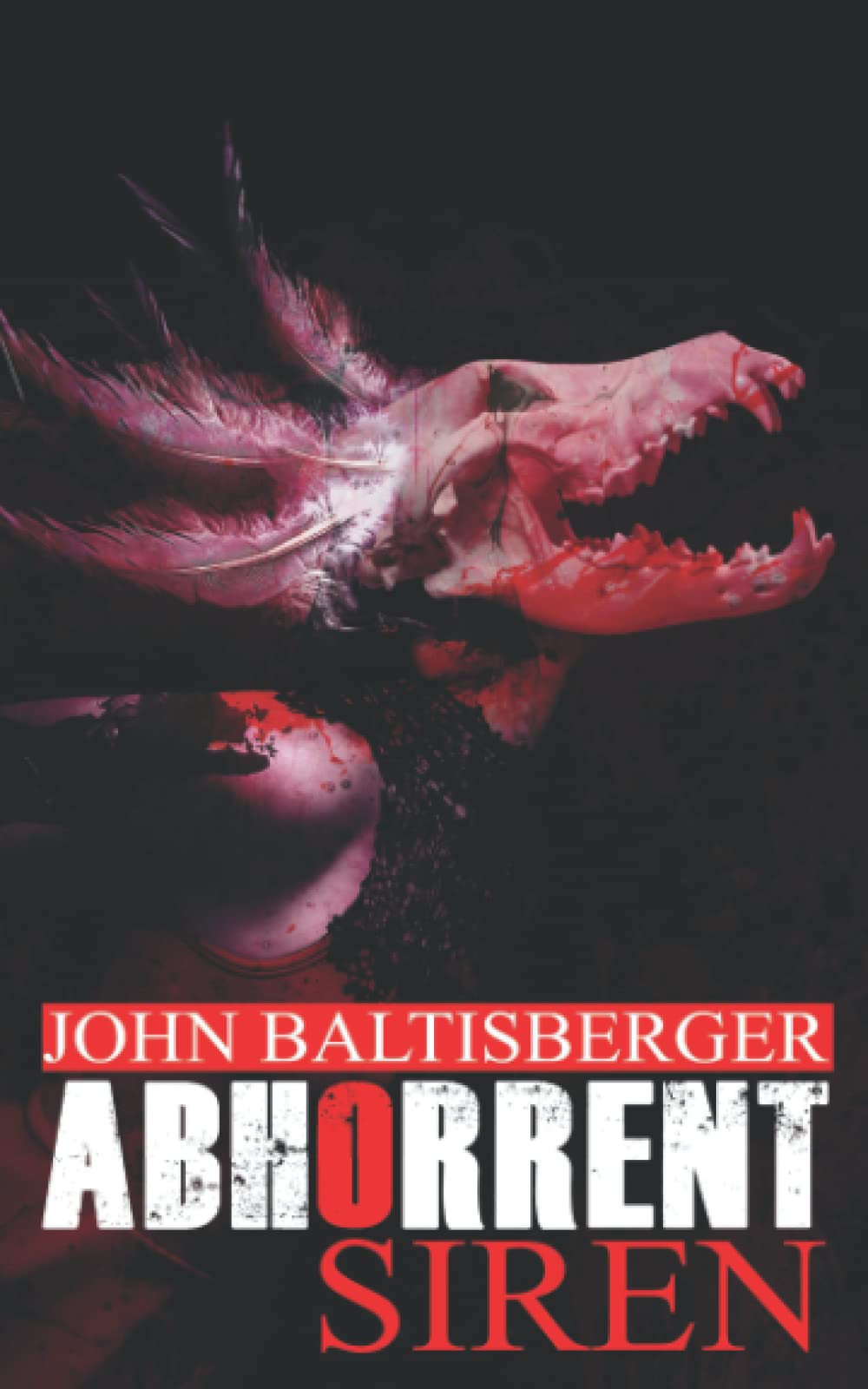 Abhorrent Faith (By John Baltisberger)
The sequel to 2021's critically acclaimed novel Abhorrent Siren has arrived! In a story that runs concurrently to the events of the previous book, an interfaith luncheon becomes the scene of unspeakable horror, as the ugliness of the human soul is laid bare figuratively and literally. Abhorrent Faith seethes with anger and hurt, before launching into a wildly violent and terrifying climax. Author John Baltisberger ripped his own heart out and left it on the page to craft this highly intelligent gut-punch slab of splatterpunk literature. You are not ready.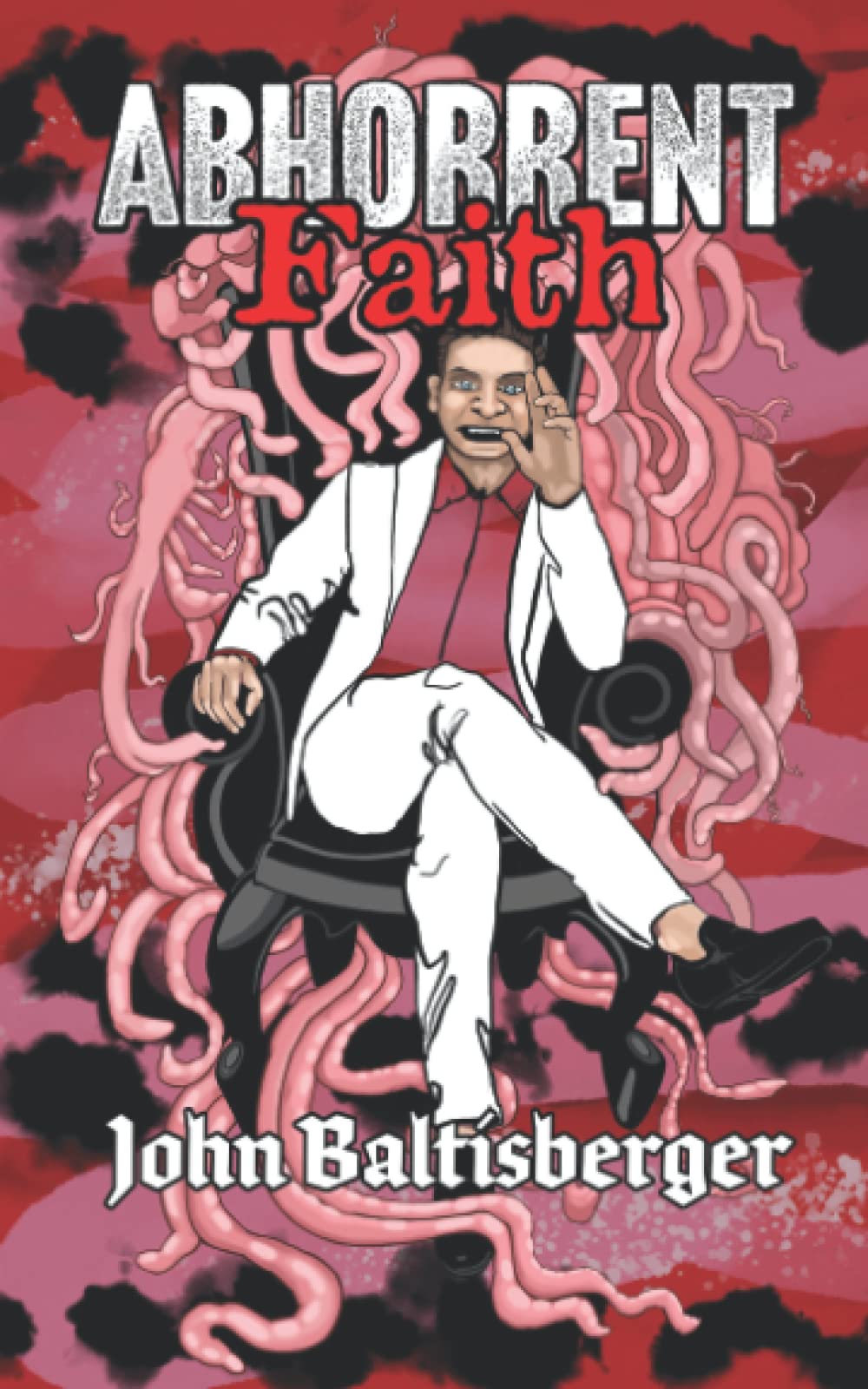 Artists
Studio Sheila does primarily movie-related art in pencil and charcoal. Her minimal use of color makes her work all the more eye-catching, in my opinion. You can find her work for sale at Gallery 1988 and Hero Complex Gallery.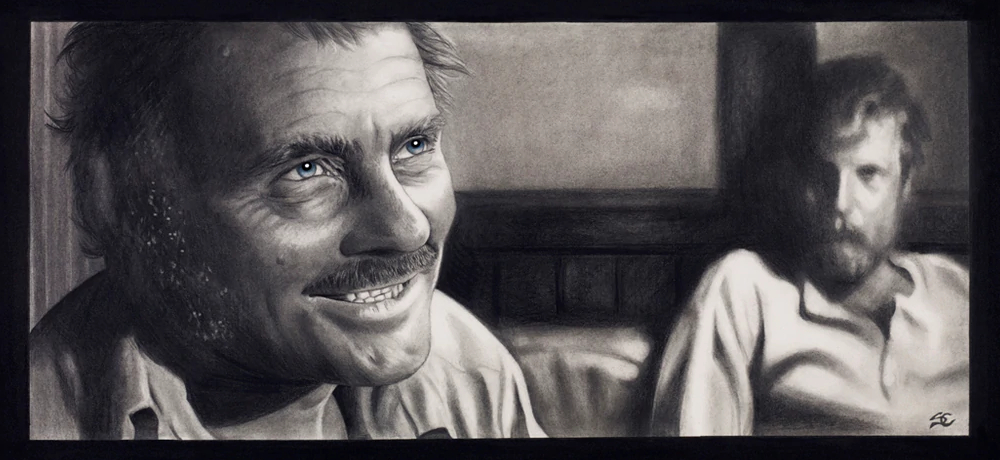 Started in December 2017, Art by Joe's Etsy shop features high-quality prints of original portraits and illustrations by Joe Humphrey. Even if you're not a genre fan, undoubtedly you'll find some pop-cultured themed art here that you're going to want to add to your collection.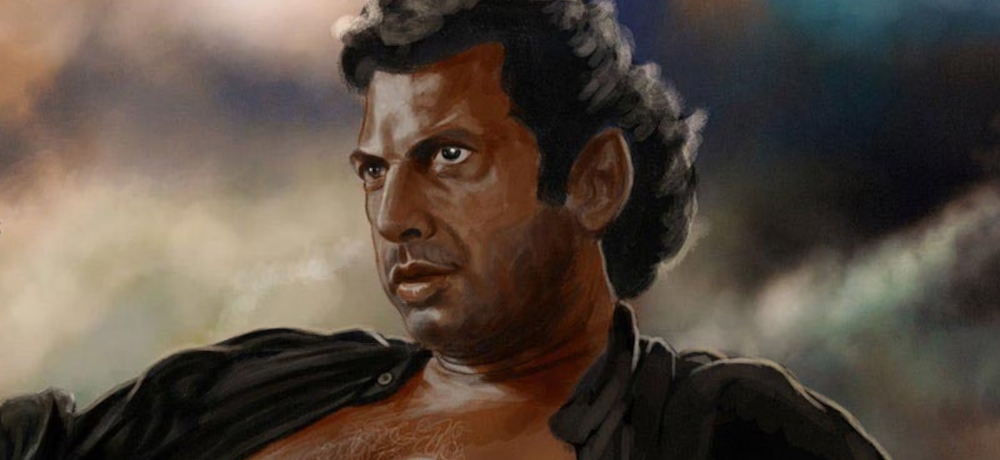 I've been singing the praises of Australian artist Chantal Handley for years now and for good reason—her work is absolutely incredible. I have a few of Chantal's prints hanging in my house, which look great, so I can only imagine just how stunning her original artwork or her fine art prints are in comparison.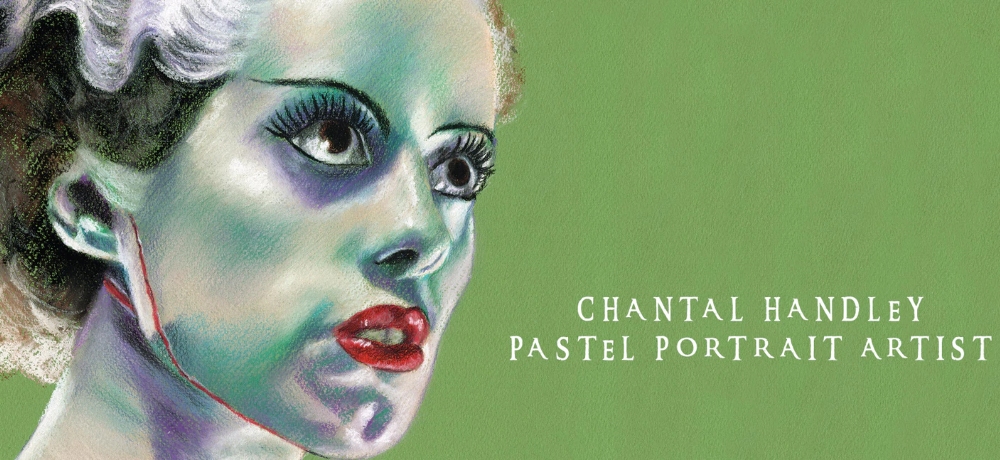 Indie Retailers
I've been a big fan of Ghost Girl Greetings' genre-centric cards, gift wrap, and accessories for a while now (and I can personally vouch for just how awesome their lip balms are, too), but I must say their recent necklace and keychain releases are absolutely delightful.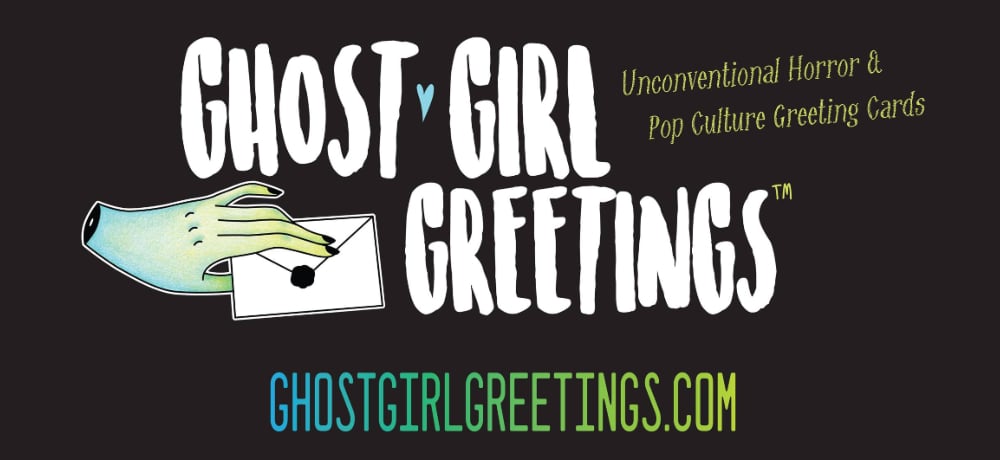 Tales from the Stitch features an assortment of horror-themed handmade crocheted yarn dolls created by Chelsea Scully. Currently, she has Michael Myers, Basket Case, Stage Fright, Blacula, and Angela from Sleepaway Camp dolls available in her store. Oh, and there is an AMAZING Gale Weathers doll available now too that I absolutely adore!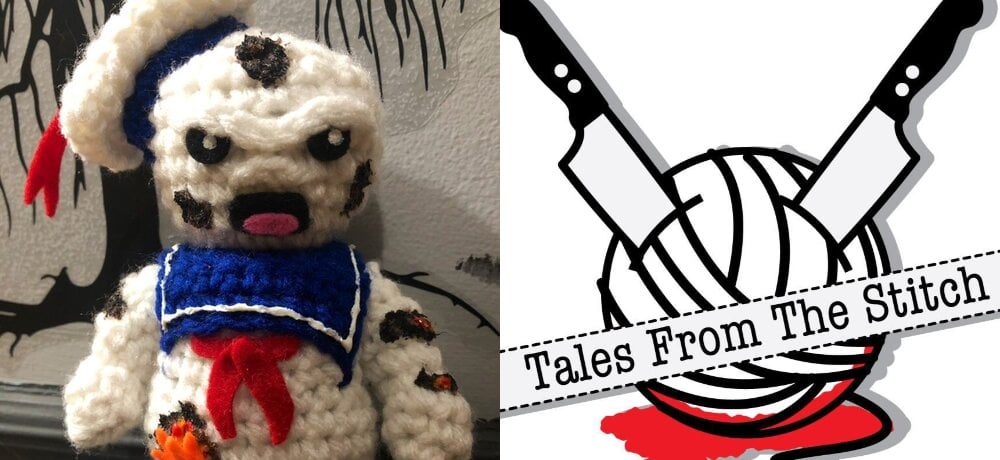 Horror Decor is another company that I've been happily supporting for nearly a decade now because I love their products that much. They recently launched a Joe Bob Briggs collection that fans of The Last Drive-In should definitely check out and I really enjoy all of their other candles and pillows, too.

Gutter Garbs specializes in officially licensed horror t-shirts. Their recent Halloween II collection is killer and I'm a big fan of their apparel after several purchases (I wear my Black Christmas shirt a lot these days, too).

---------
Go HERE to catch up on all of our Indie Horror Month 2022 features!