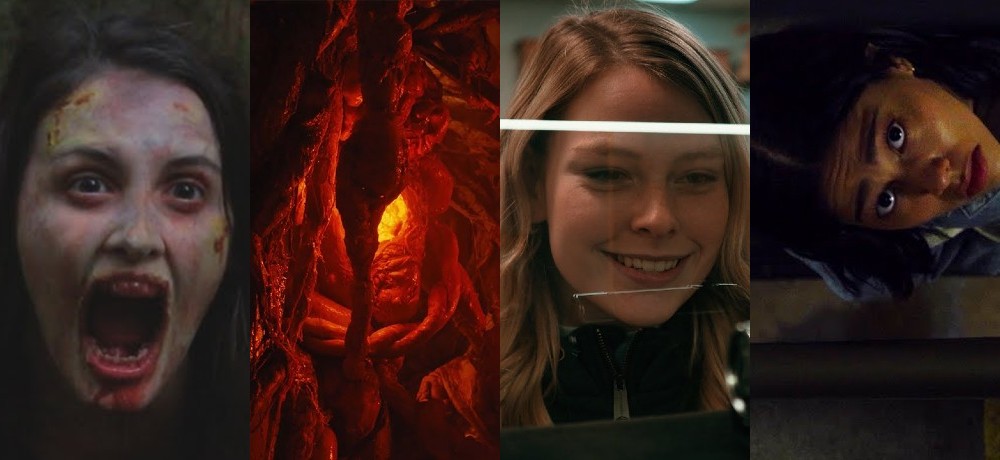 Hello, everyone! We're back with the final installment of our Sunday Shorts series that we've been running as part of Daily Dead's 2022 Indie Horror Month celebration. For today's selection of quick bites of fright, we have a fun assortment of horror shorts on tap, including Lydie Manzano's Elles, Rancour by Dane Hallett, Dalton Sherrill's Don't Press Record, and Peek A Boo from Alex Magaña. And if you've missed any of our previous Sunday Shorts installments, you can catch up with them HERE).
Enjoy!
Elles (Directed by Lydie Manzano)
Synopsis: In a world devastated by a virus, Alex tries as best he can to mourn his wife...
Rancour (Directed by Dane Hallett)
Synopsis: A mother reaches out to her estranged son in a last-ditch effort to convince him to farewell his father, but we soon discover that the wayward scion is lost in the grip of something far more visceral than paternal rebellion. Something malignant.
Don't Press Record (Directed by Dalton Sherrill)
Synopsis: A young woman visits a pawn shop and purchases an old camcorder with supernatural properties. After turning on the recorder, a series of eerie events begin to unfold as she waits for her bus home.
Peek A Boo (Directed by Alex Magaña)
Synopsis: Alone late at night, a woman hears a sinister voice call out, peek a boo... I see you.