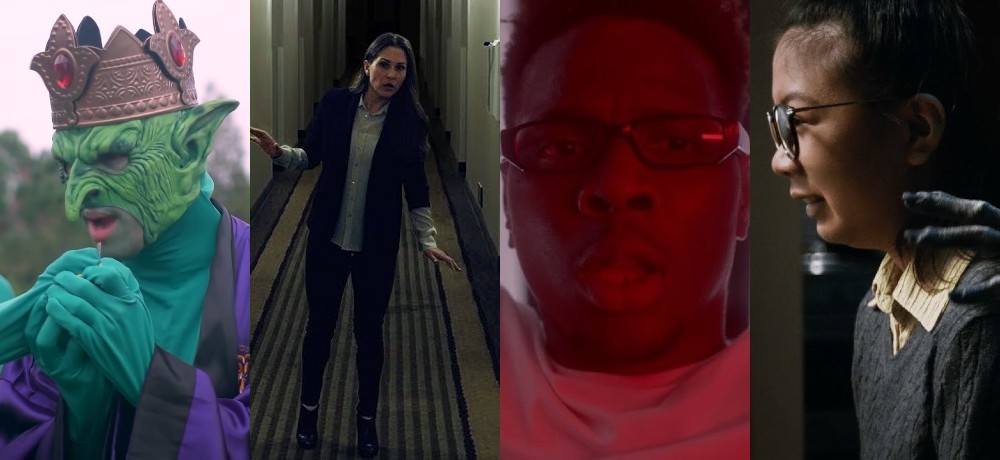 Happy Sunday, dear readers! With Indie Horror Month currently underway, we're going to be putting the spotlight on short horror films every Sunday this April as we did last year. Today, we are starting off with a killer first-round of horror shorts that showcase some of the amazing filmmaking talents that are currently out there and making the world of horror a better place these days.
For the first installment of our Indie Horror Month Sunday Shorts series, we are featuring Granny's Got Goblins from Max Cross and William Michael Ferrell, Alex Magaña's Knock Knock, The Infiltration by Flynn Falcone, and Sam Evenson's supernatural short, Ignore It.
Check out this quartet of short-form frights below and be sure to head back here next Sunday for our even more great horror short films that we are excited to celebrate for Indie Horror Month 2022.
Granny's Got Goblins (Directed by Max Cross and William Michael Ferrell)
Synopsis: A typical day at their grandmother's goes awry for two young siblings when her homestead is targeted by a vengeful horde of goblins.
Knock Knock (Directed by Alex Magaña)
Synopsis: While staying out of town on business, a woman hears a loud knock knock coming from the hotel room next to hers...
The Infiltration (Directed by Flynn Falcone)
Synopsis: A professional cult infiltrator is hired to extract his client's mind-controlled daughter from a mysterious group. He quickly discovers that the undercover job is much more dark and dangerous than he originally bargained for...
Ignore It (Directed by Sam Evenson)
Synopsis: A family struggles to live with a spirit that becomes deadly if its presence is acknowledged.