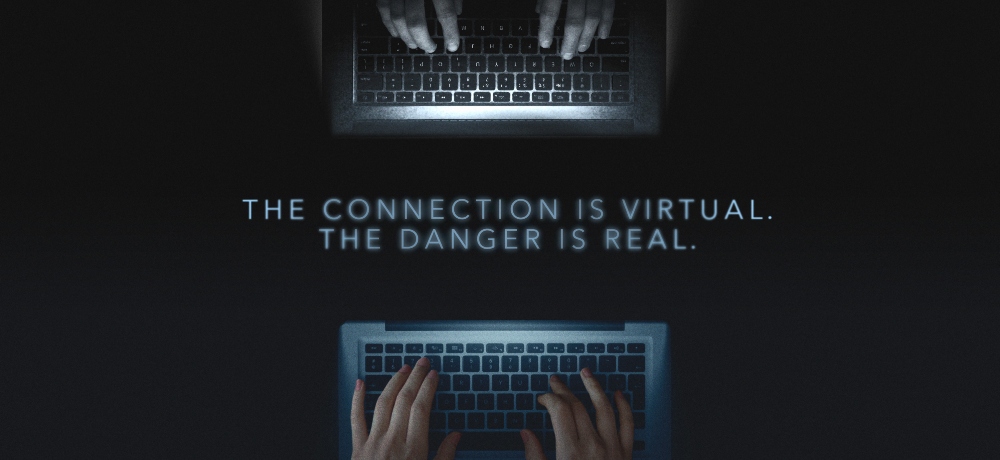 Ever since the release of Wanted, I have been deeply fascinated by the career of Timur Bekmambetov, who has directed projects like Abraham Lincoln: Vampire Hunter and a reimagining of Ben-Hur, produced a wide variety of genre-spanning films including the animated movie 9, Apollo 18, and Hardcore Henry, and has spent the last several years carving out his own niche in Hollywood with a handful of Screenlife films that immerse viewers in their stories through the utilization of computer and other technologies.
Bekmambetov's latest Screenlife project is Profile, which is set to be released in theaters tomorrow, May 14th, courtesy of Focus Features (you can read my review HERE). Starring Valene Kane and Shazad Latif, Profile follows an intrepid journalist looking to expose a terrorist recruiter by going undercover, but she finds herself crossing some lines once she gets drawn in by his methods.
During the recent press day for Profile, Daily Dead briefly spoke with Bekmambetov about his latest feature, and he discussed how the book the film is based on initially reeled him when he discovered it, his thoughts on the dangers of technology, and more.
So great to speak with you today, Timur, and congratulations on the film. I would love to talk about the initial hook of this story. When you were reading Anna's book, what was it about this story in particular where you knew it would make for the perfect Screenlife story for you, and what were the elements that appealed to you as somebody who tells stories for a living?
Timur Bekmambetov: First of all, it's a great book. It's a great story. And it's a story you cannot tell without Screenlife language because the drama didn't happen in a physical space. These two people never met each other. It all happened in the digital world. And even though this is about ISIS, Profile isn't a political thriller to me. It's a story about our fears, like how scary the internet could be and how scary the digital world could be for any of us. We're not protected in the digital space, and there are no real ethics, rules, and culture of living in this space. And that's why it feels like we moved our whole civilization in this different kind of human reality, but we don't know yet how to live in it and set up trust.
This book was a perfect example of all of that. I really liked that there is a woman in the middle of the story who has a strong personality, where she's trying to find herself and trying to make this world better. In general, these types of stories are what I'm looking for as a storyteller.
I was reading in the production notes, how you went and met with the journalist and were able to look at her videos and talk to her about her story. How great was it for you to have those kinds of resources available to you when you were preparing to make Profile?
Timur Bekmambetov: I love your question because it's almost an answer, too. You gave me an exact blueprint of what I should say [laughs]. But of course, I totally agree with you; I'm only joking. It was very important because when you make a movie about a real person, you have a certain responsibility as a filmmaker because this is a story about a real person. And at some point, I need to show the movie to this person, so that they can say yes or no. And it was a really important pivot point in the project, so I called her and we met in Paris and I screened the movie for her.
She watched the movie, said nothing, and she left. Then, like one hour later, she sent me a message, saying, "I don't know how you did it, but you were able to sneak into my mind." That made me happy to hear that kind of feedback because Screenlife is a very intimate language. With Screenlife, we can sneak into the inner mind of the character since screens act like a mirror to who we are. We are not hiding anything from our screens. When you're typing something on your computer, you think no one will see it, but that may not necessarily be true. That's why it was important for me to see her screen grabs from when she was working on this story, and also it was important that she then made the playlist of her Spotify of that time for me, too. In the final cut of the movie, we use a lot of cues from her Spotify playlist because it helped set the tone.
Also, as I was making this film, it made me realize how much technology evolves in three or four years. In four years, physical spaces and things like cars are generally the same, but technology evolves rapidly. Facebook has changed so much over the course of four years, applications were different, and phones were different, too. So, in a way, Profile is a really retro story about technology.
I know we're almost out of time already, but I wanted to ask about creating tension in Profile. When you make a traditional movie, there are certain things you can do to amp up tension, with the staging shots and things like that. But I thought how you do it within the confines of Screenlife storytelling was really interesting because you have to make things on a computer screen do all the heavy lifting. For example, when Amy's talking to Bilal, and her notes are right there, next to his image on Skype, that made me nervous. I felt like somehow he could end up seeing it or something. Can you talk about how you approach that as a director? I think it's really fascinating.
Timur Bekmambetov: Yes, yes it is. When we were making this movie, we spent a lot of time researching about the world of journalism and also doing research on our ways of using computers. We never think about it, but we all have their own way that they deal with their computer. And also, the computer becomes a character, too. Some people have a messy desktop with a lot of folders and windows open. Some people have it very organized and some people have a desktop that's in between. There's a lot of information on our screens.
And we were lucky because, seven years ago when I began this Screenlife journey, we had a chance to develop a new language, like in 1910 or 1920, when people were developing film editing, or figuring out how to use close ups or other details. We have been pioneering this filmmaking language for all these years now, and it's been really fun. And, we have had more and more people joining us on that journey over the years, and I hope that the release of Profile will make this movement even bigger.
---------
Go HERE to catch up on our previous coverage of Profile, including Heather Wixson's review and interview with co-star Valene Kane.