Happy 2021, dear readers! We have a new year, and a new month, upon us, which means there are a new batch of films headed to various digital and on demand platforms throughout January to help get us through the wintry doldrums. As usual, Shudder has some fun content headed to their service this month, including the latest season of A Discovery of Witches, and Apple TV+ is celebrating the start of the second season of Servant in January as well.
Other digital and on demand titles headed home in January include Synchronic, Fatale, PG: Psycho Goreman, Caged, The Night, Bloody Hell, Climate of the Hunter, and La Casa.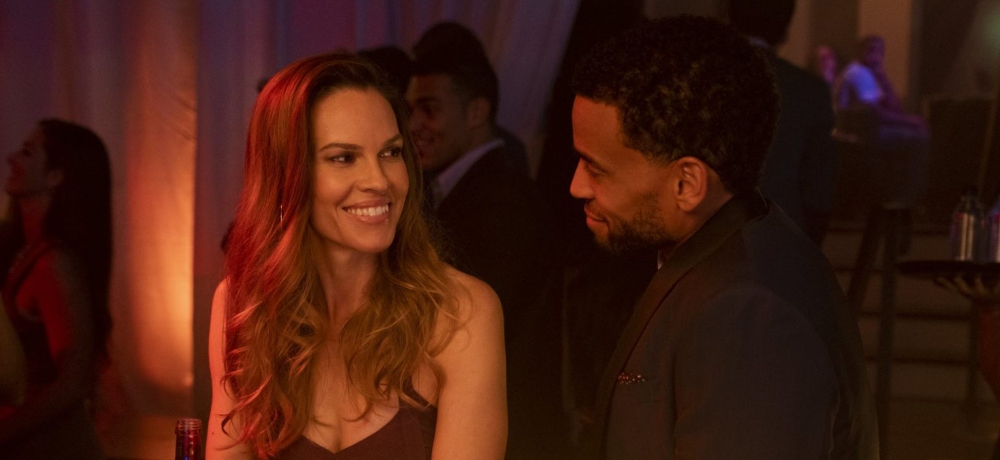 Fatale (Lionsgate) - January 8th
After a wild one-night stand, Derrick (Michael Ealy), a successful sports agent, watches his perfect life slowly disappear when he discovers that the sexy and mysterious woman he risked everything for, is a determined police detective (Hilary Swank) who entangles him in her latest investigation. As he tries desperately to put the pieces together, he falls deeper into her trap, risking his family, his career, and even his life.
A Discovery of Witches: Season 2 (Shudder) - Exclusively on Shudder January 9th
The highly anticipated return of the smash hit series based on the best-selling All Souls novels by Deborah Harkness. Season two sees Matthew (Emmy-nominated Matthew Goode, Downton Abbey) and Diana (Teresa Palmer, Hacksaw Ridge) hiding in time in the fascinating and treacherous world of Elizabethan London where they must find a powerful witch to help Diana master her magic and search for the elusive Book of Life. In the present day however, their enemies have not forgotten them.
Battle in Space: The Armada Attacks (Uncork'd Entertainment) - January 12th
In 2420, after aliens and powerful space wizards have enslaved human villages, a group of resistance fighters organize a counterattack against their alien overlords and launch an armada of spacecraft in a battle for supremacy in space.
Bright Hill Road (Uncork'd Entertainment) - January 12th
When a misstep after a workplace shooting puts alcoholic Marcy on leave, she heads out to see her sister in California. Halfway there, she stops for a couple of days at the Bright Hill Road Boarding House. The walls close in on the deeply troubled Marcy, as she loses touch with reality and comes face to face with the misdeeds of her sordid past.
Butchers (Red Hound Films) - January 12th
In BUTCHERS, a family of sadistic butchers has dug into the backcountry and, from the deep freeze of winter to the dog days of summer, anyone who crosses their path is dead meat.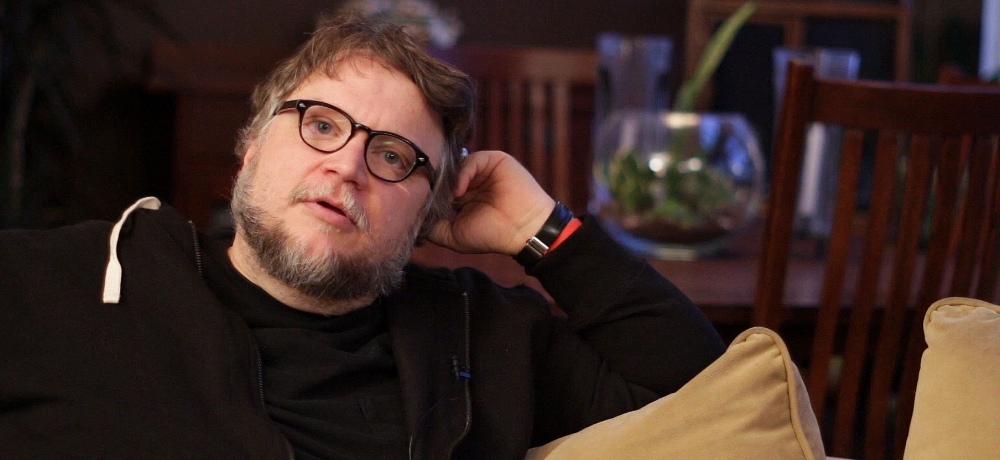 Clapboard Jungle (IndieCan/Kamikaze Dogfight) - January 12th
An emotional and educational journey following five years in the life and career of an independent filmmaker.
Climate of the Hunter (Dark Star Pictures) - January 12th
Two sisters, Alma and Elizabeth, along with a dog who's described as a "philosopher," have come to Alma's remote house to reconnect with Wesley after twenty years. Alma is recently divorced, Elizabeth is a workaholic in Washington, D.C., while Wesley lives in Paris dealing with a wife recently struck with a fatal disease. When the three come together for dinner it has all the makings of a lovely adult melodrama about loneliness, and the desire to connect and share our lives with someone… but we must add to the mix one otherworldly piece of information: Wesley could be a vampire.
Go/Don't Go (Gravitas Ventures) - January 12th
After an unknown cataclysm, Adam (Alex Knapp) is alone. The sole inhabitant of a vacant, unchanged world, or so he thinks. While attempting to stay grounded in the desolate landscape, visions come to him—the fateful night his best friend Kyle (Nore Davis) introduces him to the love of his life, K (Olivia Luccardi). As Adam's mental state starts to unravel, he is plagued by lingering questions and uncertain realities about his world. His grip on what's left starts to slip away—sending him spiraling towards a series of unforeseen consequences and unexpected truths.
Synchronic (Well Go USA) - January 12th
When New Orleans paramedics and longtime best friends Steve (Anthony Mackie) and Dennis (Jamie Dornan) are called to a series of bizarre, gruesome accidents, they chalk it up to the mysterious new party drug found at the scene. But after Dennis's oldest daughter suddenly disappears, Steve stumbles upon a terrifying truth about the supposed psychedelic that will challenge everything he knows about reality—and the flow of time itself.
Bloody Hell (The Horror Collective) - January 14th
A man with a mysterious past flees the country to escape his own personal hell… only to arrive somewhere much, much, much worse. In an effort to survive this new horror, he turns to his personified conscience.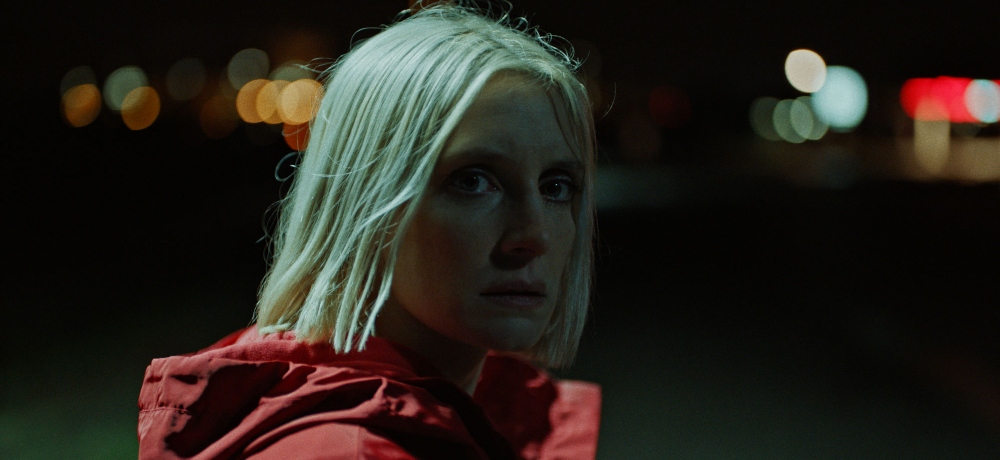 Hunted (Shudder) - Exclusively on Shudder January 14th
What started as a flirtatious encounter at a bar turns into a life-or-death struggle as Eve becomes the unknowing target of a misogynistic plot against her. Forced to flee as two men pursue her through the forest, she's pushed to her extremes while fighting to survive—but survival isn't enough for Eve. She will have revenge. A modern and radical take on the Little Red Riding Hood fable, Hunted is an exhilarating, transcendent, and frequently brutal survival tale that elevates itself with the power of myth and magic, while still holding an exacting mirror to present-day society. 
Goodbye, Butterfly (Gravitas Ventures) - January 15th
Ryan Olsen is a loving family man with the perfect life… until the day his five-year-old daughter is murdered. When the official police investigation hits a dead end, Ryan has a chance encounter with Stan Granger, an oddball neighbor from down the street, and becomes convinced that Stan is the killer. But, after the police ignore his suspicions, Ryan's obsession with Stan quickly turns violent and, as he takes the law into his own hands, he must ultimately decide how far he's willing to go in order to find out the truth.  
Servant: Season 2 (Apple TV+) - Exclusively on Apple TV+ beginning on January 15th
Following its suspenseful season one finale, the second season takes a supernatural turn with a darker future for all lying ahead as Leanne returns to the brownstone and her true nature is revealed.
La Casa (Epic Pictures) - January 19th
Responding to an urgent call for help, LA CASA tells the story of a police officer who becomes trapped by the evil spirits of a cursed house. Searching for an escape, he must battle against the malevolent forces which are determined to drag him to hell.
The Cleansing Hour (RLJE Films) - January 19th
In THE CLEANSING HOUR, Max and Drew run a popular webcast that streams "live exorcisms" watched by millions across the globe. In reality, the exorcisms are just elaborately staged hoaxes performed by paid actors. But their fortunes take a turn when one of the actors becomes possessed by an actual demon and takes the crew hostage. In front of a rapidly growing audience, the demon subjects the crew to a series of violent challenges, threatening to expose the dark secrets they've been hiding from each other unless they come clean and reveal they're impostors before the show is over.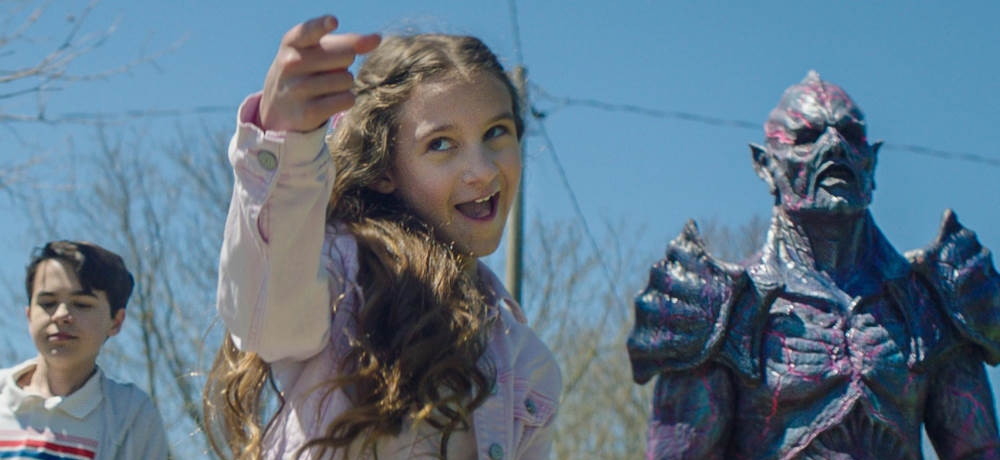 PG: Psycho Goreman (RLJE Films/Shudder) - January 22nd
Siblings Mimi and Luke unwittingly resurrect an ancient alien overlord who was entombed on Earth millions of years ago after a failed attempt to destroy the universe. They nickname the evil creature Psycho Goreman (or PG for short) and use the magical amulet they discovered to force him to obey their childish whims. It isn't long before PG's reappearance draws the attention of intergalactic friends and foes from across the cosmos and a rogues' gallery of alien combatants converges in small-town suburbia to battle for the fate of the galaxy.
Caged (Shout! Studios) - January 26th
An affluent African American psychiatrist (Gathegi), convicted of murdering his wife, is sentenced to life in federal prison, then sent to solitary confinement. Struggling to file an appeal, he descends into madness, pushed to his breaking point by an abusive female guard hell-bent on her own form of justice and haunted by his dead wife, causing him to question his own innocence and sanity.
The Night (IFC Midnight) - January 29th
The Night is a psychological thriller that follows an Iranian couple, Babak and Neda, and their one-year-old daughter, Shabnam. Returning home from a friend's gathering, Babak drives drunkenly, too stubborn to let Neda drive with a suspended license. When Babak's driving threatens the safety of the family, Neda insists they stay the night at a hotel. Once they check-in, Babak and Neda find themselves imprisoned, forced to face the secrets they've kept from each other. And though the clock moves forward, "the night" never ends.