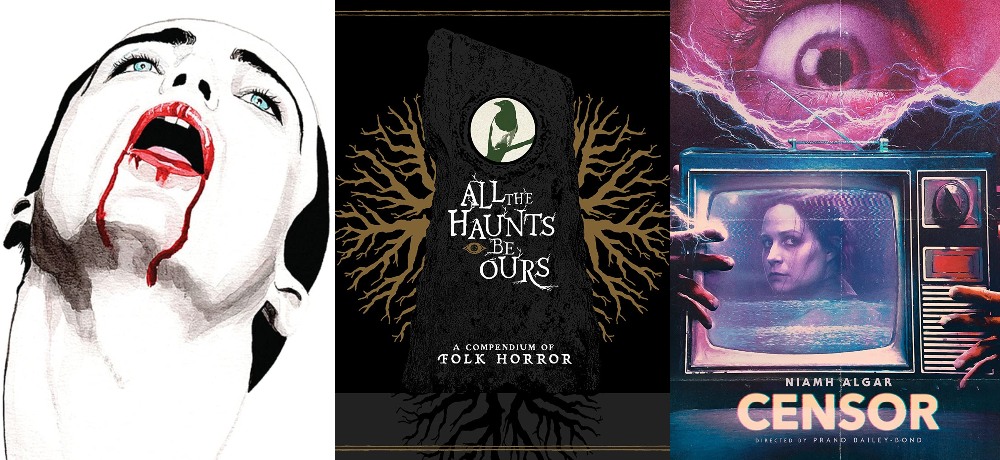 Hey everyone! Before we wrap up the month of January, we have one more week of horror and sci-fi home media releases, and there is a lot to look forward to this Tuesday. Kier-La Janisse's stunning documentary Woodlands Dark and Days Bewitched is getting its own release and is also included in Severin's amazing Folk Horror compendium that includes a ton of great films beyond Janisse's doc. 
There are a ton of other great titles coming home on Tuesday, too, including Prano Bailey-Bond's Censor, Arrebato, the cult classic Creature, Detention, Eyes of Fire, Trauma, a limited edition release of Sleep, and a 4K edition of Blood for Dracula.  
Other home media titles arriving on January 25th include Delirium: Special Edition, Ebola Syndrome 4K, New York Ninja, The Deeper You Dig, Doctor Carver and Stage Fright (1950).
All The Haunts Be Ours: A Compendium Of Folk Horror (15-Disc Special Edition Collector's Set) (Severin Films, Blu-ray/CD)
The most comprehensive collection of its kind. Experience 19 of the best-known, least-known, rarely-seen and thought-lost classics of folk horror from around the world, all restored from the best available vault elements.
Special Features include short films, audio commentaries and exclusive featurettes. The ultimate genre exploration continues with the original WOODLANDS DARK AND DAYS BEWITCHED soundtrack by Jim Williams, a 2-disc reading of the classic short story 'The White People' by actress Linda Hayden with a new score by composer Timothy Fife, as well as a 156-page book curated by Kier-La Janisse, featuring new writings by renowned film scholars, authors and historians alongside a selection of archival writings, poems and folk tales.
FEATURE FILMS INCLUDED IN THIS SET:
WOODLANDS DARK AND DAYS BEWITCHED (192 mins/1.85:1/English 2.0/CC)
EYES OF FIRE (86 mins/1.85:1/English 1.0/CC)
LEPTIRICA (65 mins/1.33:1/Serbian 1.0/English Subtitles)
WITCHHAMMER (107 mins/2.35:1/Czech 1.0/English Subtitles)
VIY (76 mins/1.33:1/Russian 1.0/English 1.0/English Subtitles)
LAKE OF THE DEAD (77 mins/2.40:1/Norwegian 1.0/English Subtitles)
TILBURY (57 mins/1.33:1/Icelandic 1.0/English Subtitles)
THE DREAMING (90 mins/1.85:1/English 1.0/CC)
KADAICHA (88 mins/1.33:1/English 1.0/CC)
CELIA (103 mins/1.85:1/ English 1.0/CC)
ALISON'S BIRTHDAY (99 mins/1.85:1/ English 1.0/CC)
WILCZYCA (103 mins/1.33:1/Polish 1.0/English Subtitles)
LOKIS: A MANUSCRIPT OF PROFESSOR WITTEMBACH (100 mins/1.66:1/Polish 1.0/English Subtitles)
CLEARCUT (98 mins/2.35:1/English 5.1/English 2.0/CC)
IL DEMONIO (100 mins/1.85:1/Italian 1.0/English Subtitles)
DARK WATERS (89 mins/1.85:1/Italian 2.0/English Subtitles)
A FIELD IN ENGLAND (90 mins/2.35:1/English 5.1/English 2.0/CC)
ANCHORESS (108 mins/1.66:1/English 1.0/CC)
PENDA'S FEN (90 mins/1.33:1/English 1.0/CC)
ROBIN REDBREAST (76 mins/1.33:1/English 1.0/CC)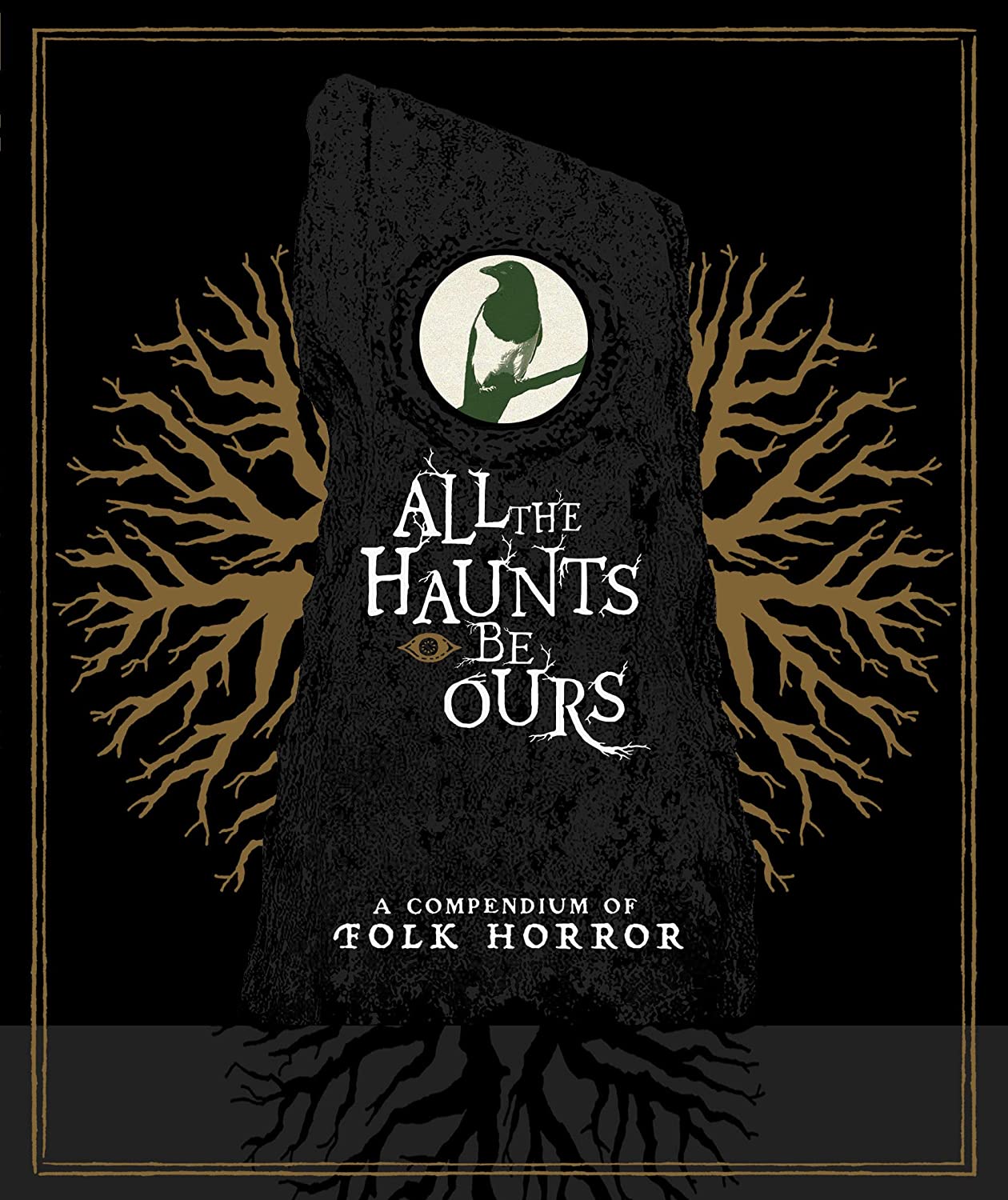 Arrebato (Altered Innocence, Blu-ray)
Horror movie director José is adrift in a sea of doubt and drugs. As his belated second feature nears completion, his reclusive bubble is popped by two events: a sudden reappearance from an ex-girlfriend and a package from past acquaintance Pedro: a reel of Super-8 film, an audiotape, and a door key. From there, the boundaries of time, space, and sexuality are erased as José is once more sucked into Pedro's vampiric orbit. Together, they attempt the ultimate hallucinogenic catharsis through a Moebius strip of filming and being filmed.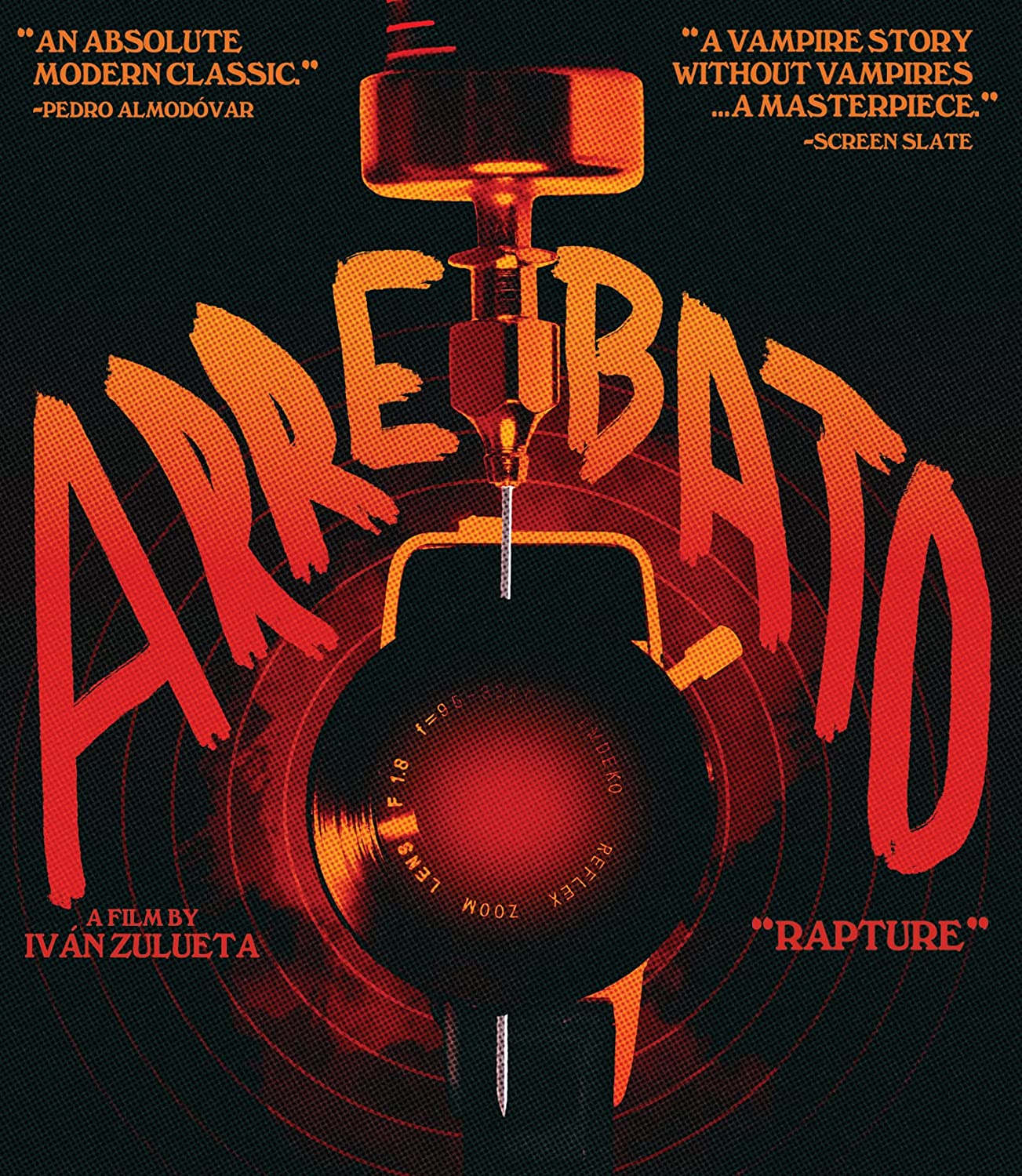 Blood for Dracula 4K (Severin Films, 4K Ultra HD/Blu-ray/CD)
Immediately after completing FLESH FOR FRANKENSTEIN, writer/director Paul Morrissey and star Udo Kier created what remains sumptuously depraved Euroshocker, cunning political allegory and ''wickedly funny horror that obliterates the line between art and bad taste'' (Pop Culture Beast): Desperate for virgin blood, Count Dracula - Kier in the performance Flavorwire calls ''one of cinema's Top 5 best Draculas'' - journeys to an Italian villa only to discover the family's three young daughters are also coveted by the estate's Marxist stud (Joe Dallesandro of Morrissey's FLESH, TRASH and HEAT). Stefania Casini (SUSPIRIA) and BICYCLE THIEVES director Vittorio De Sica co-star - with an unforgettable cameo by Roman Polanski - in ''one of the most unique vampire films in history'' (Oh! The Horror), now scanned uncut in 4K from the original negative for the first time ever.
SPECIAL FEATURES:
Trans-Human Flesh and Blood – Interview with Director Paul Morrissey
Rubinia's Homecoming – Interview & Location Visit with Actress Stefania Casini
Blood For Udo – Interview with Actor Udo Kier
Little Big Joe – Interview with Actor Joe Dallesandro
Conversation with a Vampire – Audio Interview with Actress Milena Vukotic
Bloodthirsty – Interview with Assistant Director Paolo Pietrangeli
Black Cherry – Interview with Art Director Gianni Giovagnoni
The Blood of These Whores... – Interview with 'Murderous Passions' Author Stephen Thrower
Sad, Romantic Dracula – Interview with Soundtrack Composer Claudio Gizzi
The Roman Connection – Interview with Producer Andrew Braunsberg
Original Motion Picture Soundtrack Composed, Orchestrated, and Conducted by Claudio Gizzi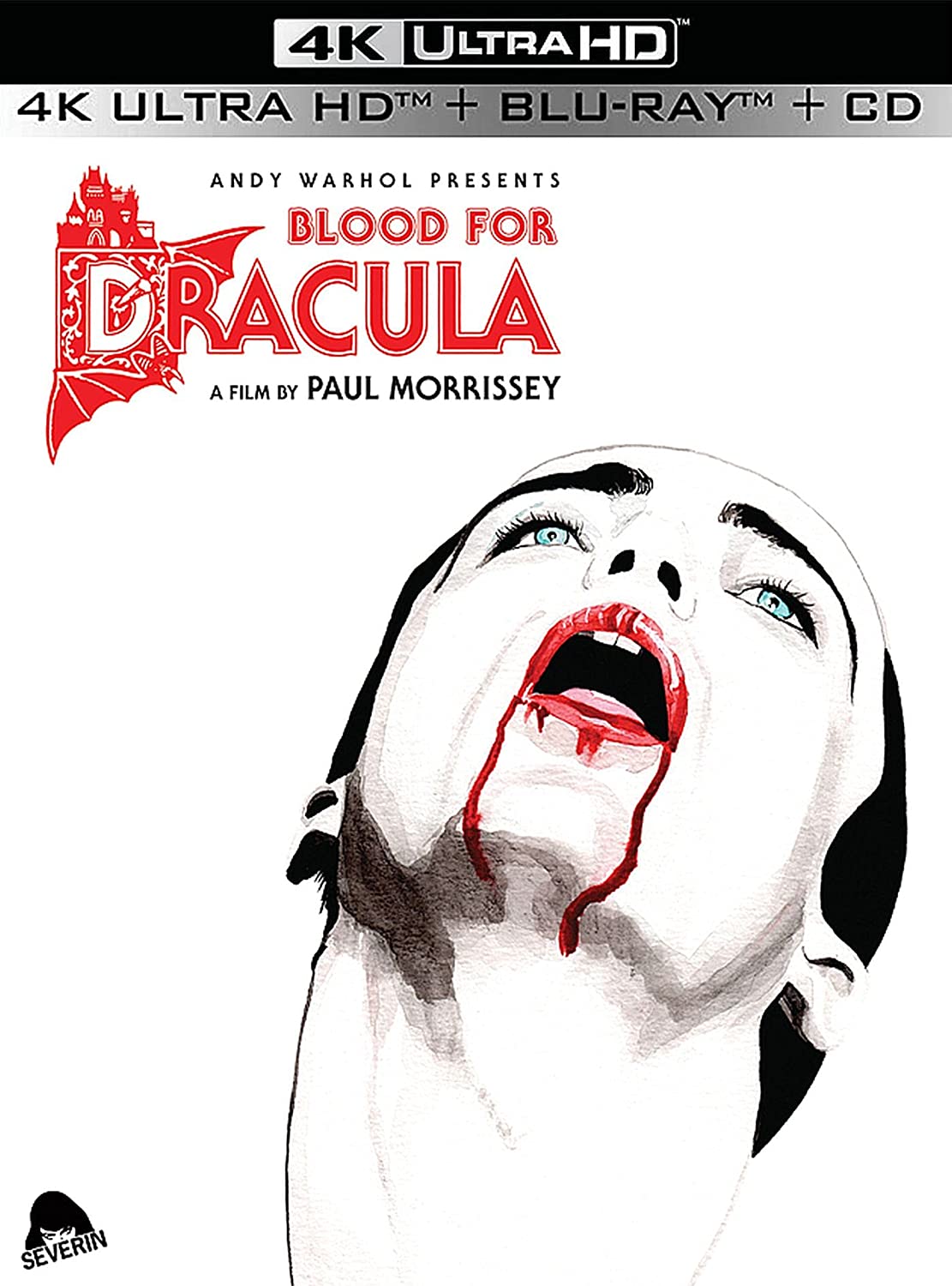 Censor (Vinegar Syndrome, Blu-ray)
Enid Baines, a film screener at the BBFC, has earned an unsavory reputation for being the organization's strictest censors of violent films. Unexpectedly, Enid is contacted by Frederick North, a notorious director of exceptionally brutal, low budget horror movies, who has requested that she personally review his work for classification. While viewing one of North's films, Enid is struck by its narrative similarities to the disappearance of her own sister years earlier. But when she finds another of North's films which stars a woman who bares a striking resemblance to her sister, Enid's life begins spiraling out of control, sending her on a mysterious and terrifying journey into the dark and violent recesses of her past.
The acclaimed feature film directing debut of Prano Bailey-Bond, CENSOR is a scathing indictment of Britain's notorious Video Nasty era, imagined as a horror film that's every bit as brutal and twisted as the Nasties themselves. Exquisitely photographed on 35mm by Annika Summerson and featuring an electrifying score by Emilie Levienaise-Farrouch, Vinegar Syndrome Pictures proudly presents CENSOR in its Blu-ray debut, with extensive bonus features including Bailey-Bond's earlier short film, NASTY.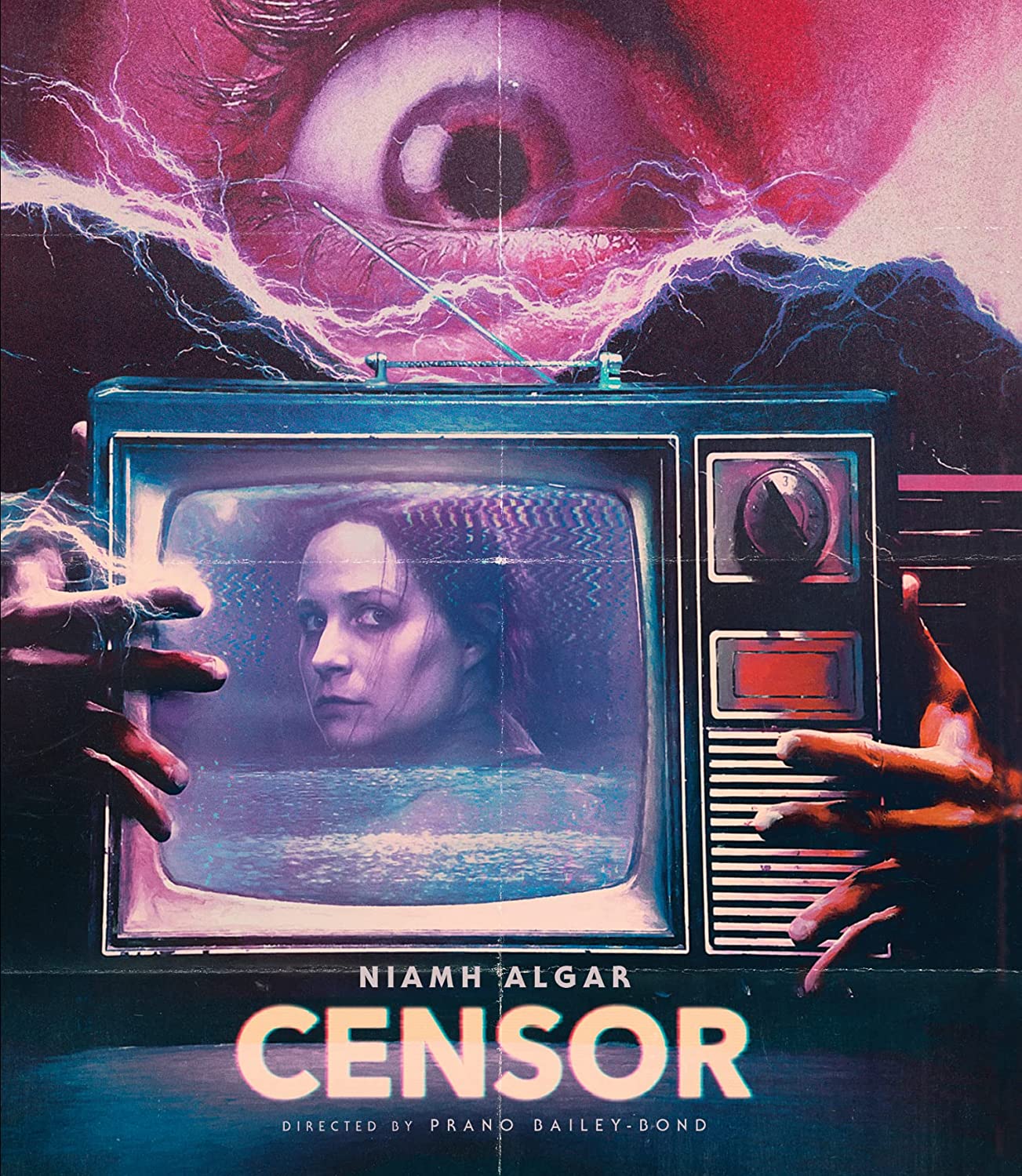 Creature (Vinegar Syndrome, Blu-ray)
In the not too distant future, the crew of the spaceship Shenandoah make an unsettling discovery after landing at an archeological dig site on the Saturn moon Titan: another craft, of German origin, has already landed but its crew appears to have vanished save for hotheaded Captain Hans Hofner, who seems to be hiding something about the mysterious disappearances aboard the craft. But it's not long before the truth is revealed, in the form of a giant, prehistoric alien which intends to eat, and absorb, the essences of all humans...<P>A low-budget but very high ambition slice of mid-80s science-fiction/horror, William Malone's (Scared to Death) CREATURE juxtaposes bloody alien killings with a madcap starring performance from the great Klaus Kinski (Nosferatu the Vampyre, Fitzcarraldo) alongside veteran TV actor Stan Ivar (TV's Little House on the Prairie), Wendy Schaal (Innerspace), Lyman Ward (Ferris Bueller's Day Off), and Diane Salinger (Pee-wee's Big Adventure). 
Featuring outstanding special effects work from genre legends Doug Beswick (Ticks) and Michael McCracken (Silver Bullet) and highly atmospheric cinematography by Harry Mathias (The Right Stuff), Vinegar Syndrome is proud to present the Blu-ray debut of CREATURE, newly restored in 4K from its original camera negative and presented in both its theatrical and TITAN FIND director's cut.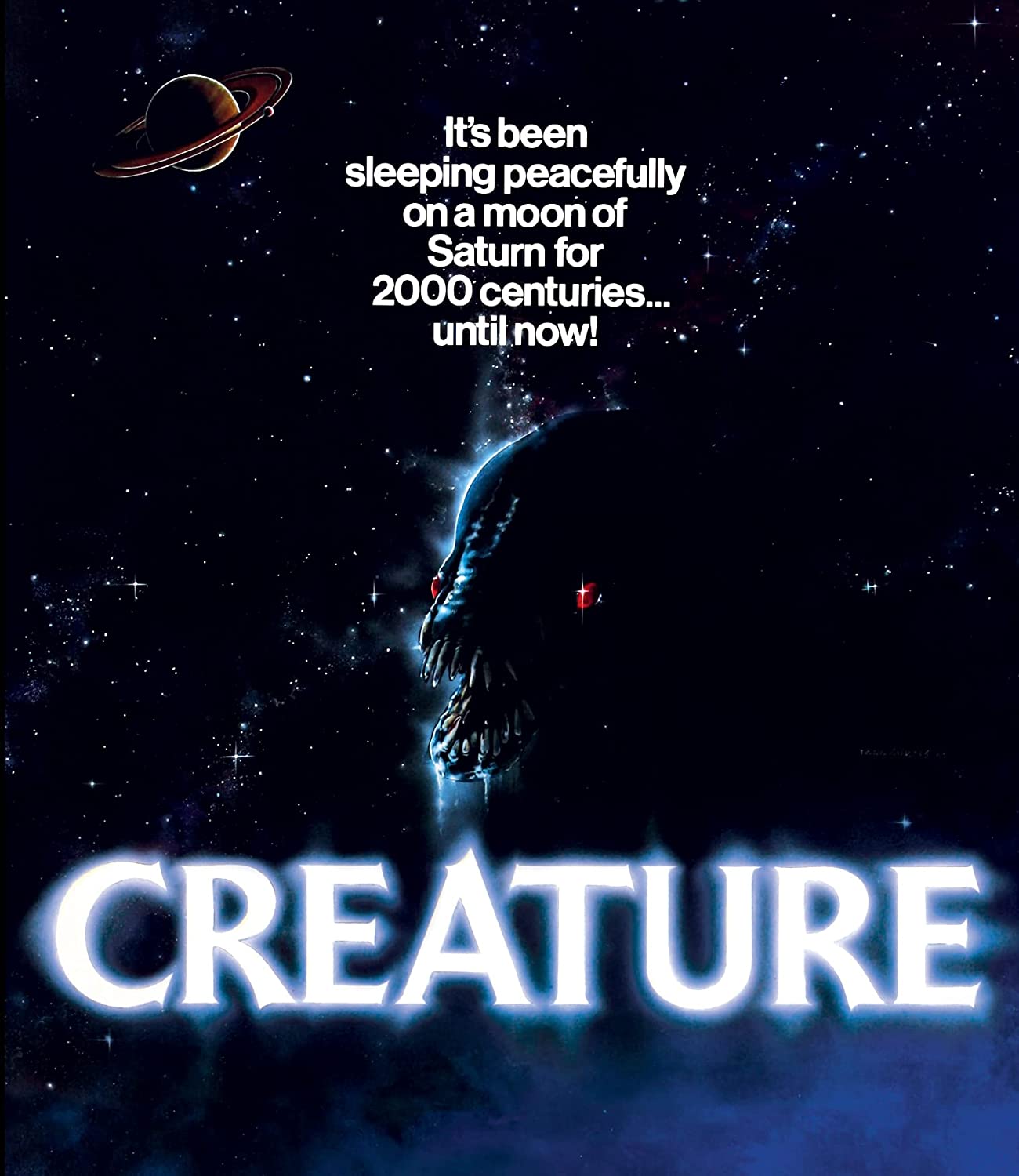 Delirium: Special Edition (Severin Films, Blu-ray)
For his feature film debut, director Peter Maris (MINISTRY OF VENGEANCE, DIPLOMATIC IMMUNITY) took portions of an unfinished urban conspiracy thriller and added a new psycho-killer procedural to create what may be the most unusual/vicious proto-slasher shocker of the '70s: When a series of savage murders rocks St. Louis, the police investigation will lead to a deranged Vietnam vet ''who looks like a cracked-out Seth McFarlane'' (HorrorNews.net), an underground organization of white-collar vigilantes, gratuitous nudity, graphic violence and an absolute masterclass in low-budget regional filmmaking. One of the very first Section 2 Video Nasties, this longtime VHS rarity – also known as PSYCHO PUPPET – is now presented on disc for the first time ever, restored from the only known 35mm print in existence.
SPECIAL FEATURES:
Directing DELIRIUM: Interview With Director Peter Maris
Monster Is Man: Interview With Special Effects Artist Bob Shelley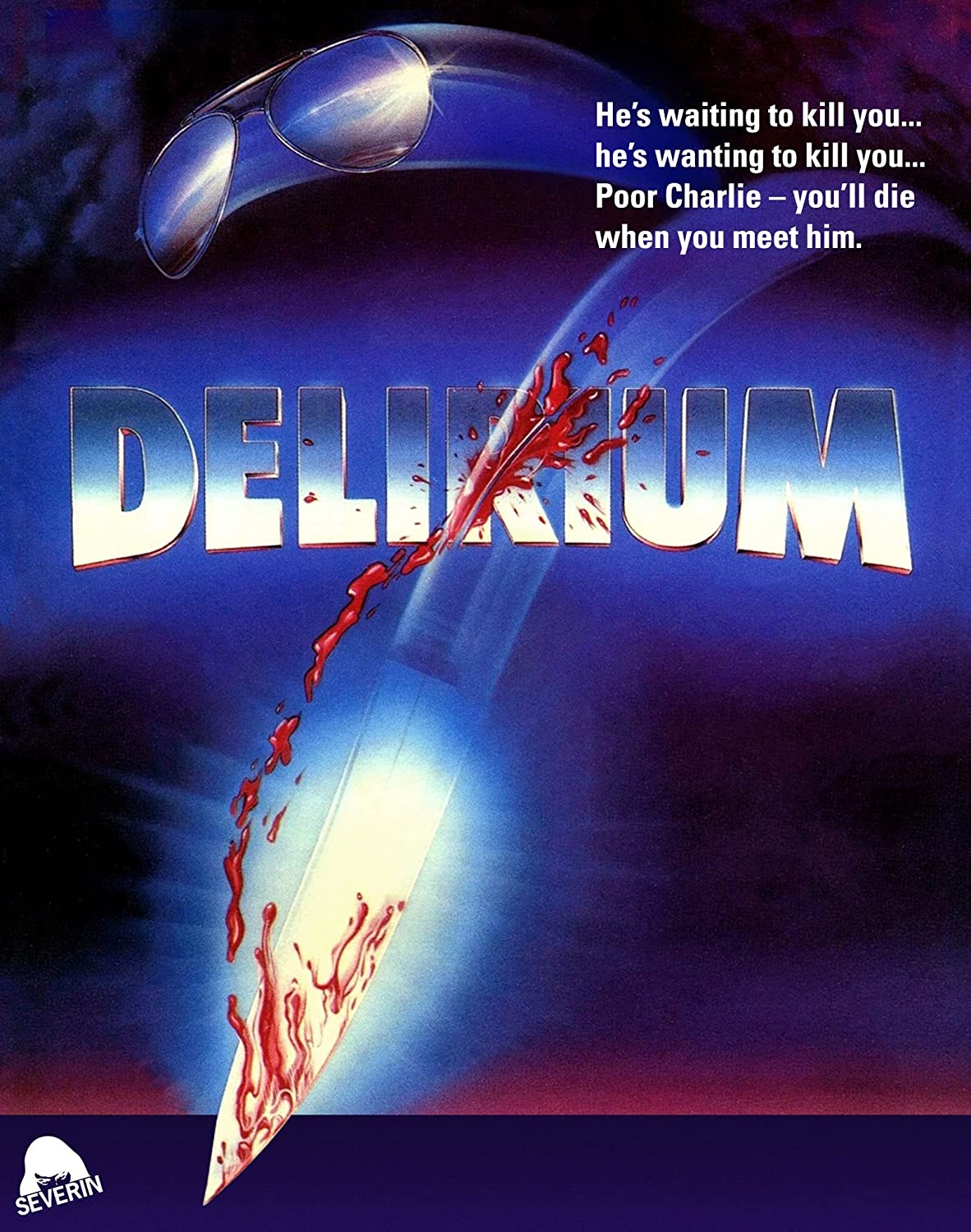 Detention (Dekanalog, Blu-ray)
Set during the Taiwanese martial law of the 1960s, this shockingly gruesome and terrifying coming-of-age drama based on a hugely popular video game sees two classmates who go looking for their missing friends and teachers, all of whom took part in an illegal book club, only to come face to face with ghosts and deformed monsters that have taken over their school. This masterful debut from director and co-writer John Hsu recalls the best of Guillermo del Toro, with enough blood, striking sound design, art direction and special effects to evoke Silent Hill and other landmarks of the genre.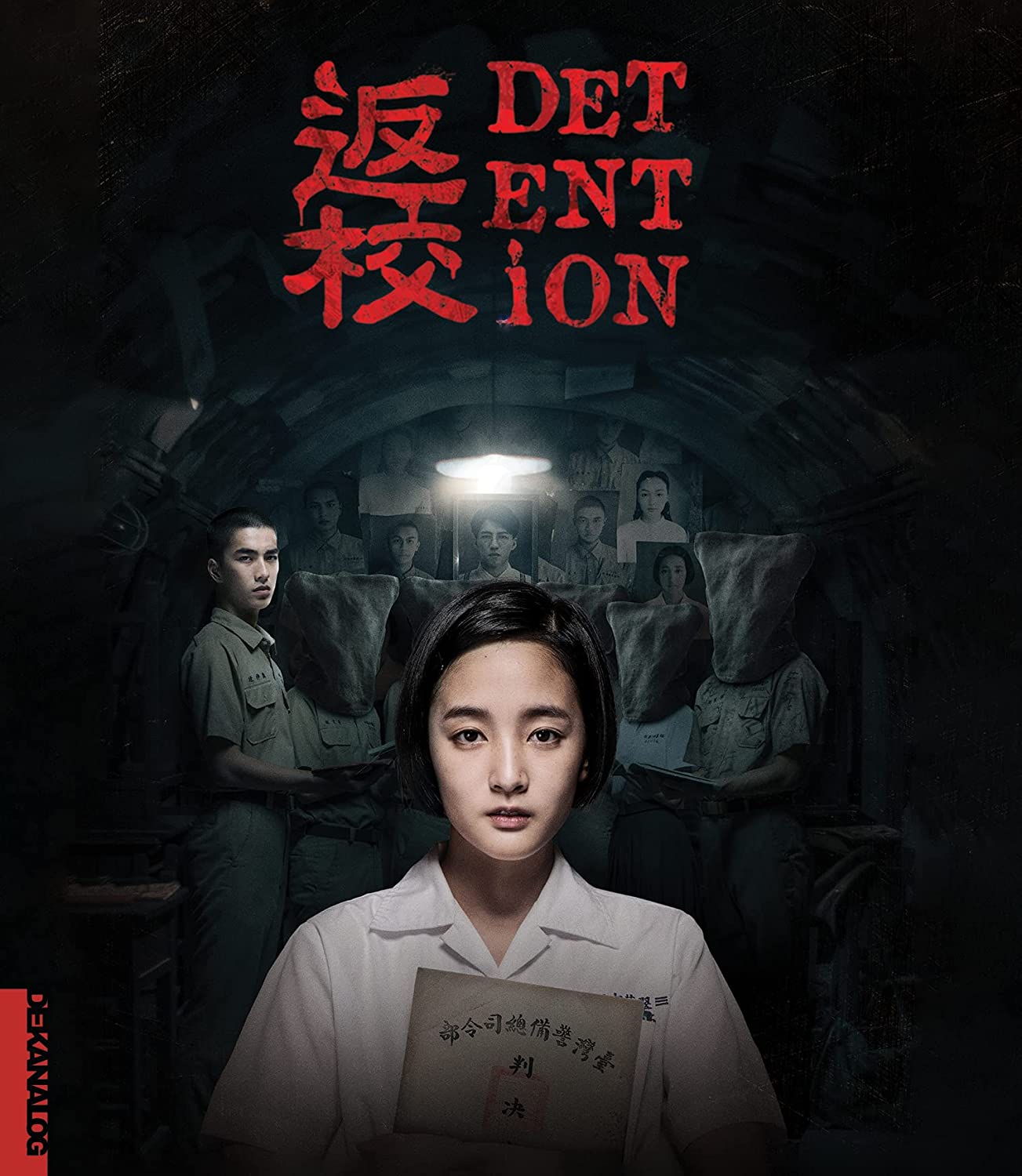 Ebola Syndrome 4K (Vinegar Syndrome, 4K Ultra HD/Blu-ray)
Kai is a violent fugitive on the run from the law. Making his way from Hong Kong to South Africa, he begins a new life working at a small Chinese restaurant. When he joins his boss on a work trip through the African savanna, he encounters a remote African tribe afflicted with the Ebola virus. After attacking a young woman from the tribe, he contracts the virus, but to his surprise, he discovers that he's immune to the deadly disease. His ruthlessness emboldened, Kai returns to Hong Kong, thus setting into motion a blood spewing and bodily fluids oozing nightmare!
One of the most shocking and notorious Category III films, Herman Yau's (The Untold Story) EBOLA SYNDROME is a delectably grotesque and darkly comedic splatter film masterwork and stars Hong Kong cult film superstar, Anthony Wong (Hard Boiled), in one of his most outrageous performances. For years almost impossible to find in its uncut form, Vinegar Syndrome is delighted to present the worldwide UHD debut of EBOLA SYNDROME, newly scanned and restored in 4K from its original 35mm camera negative and finally fully uncut for the first time on English friendly home video.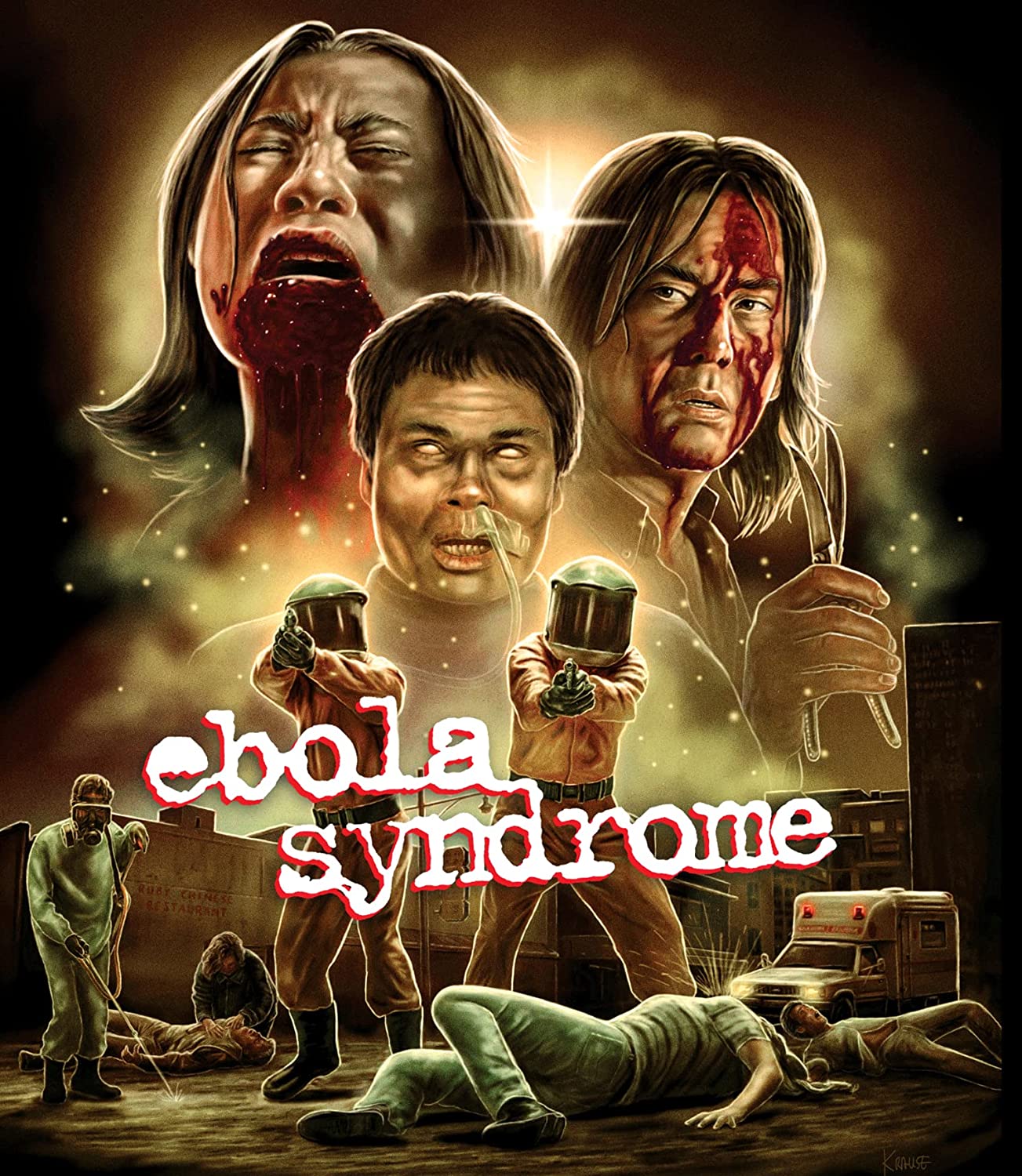 Eyes of Fire: Special Edition (Severin Films, Blu-ray & DVD)
In 1983, acclaimed photographer Avery Crounse made his debut as writer/director with what is considered to be the seminal American folk horror film. Misunderstood by audiences and mishandled by distributors, it has remained virtually unseen until now: On the 18th-century frontier, an adulterous preacher and his followers flee to 'the promised land' only to enter a valley of lust, madness, pagan vengeance and hallucinatory terror. Dennis Lipscomb (RETRIBUTION), Guy Boyd (BODY DOUBLE) and Kerry Sherman (SATAN'S CHEERLEADERS) star in this ''extraordinary horror fantasy'' (The Psychotronic Video Guide) restored in 4K from the original negative with more than 2½ hours of Special Features that include the answer print of Crounse's original cut, CRYING BLUE SKY.
SPECIAL FEATURES:
Audio Commentary With Colin Dickey, Author Of Ghostland: An American History In Haunted Places
The Secret Is In The Trees ― Nightmare USA Author Stephen Thrower Interviews Writer/Director Avery Crounse
CRYING BLUE SKY ― Alternate, Longer Cut
Short Film: THE LEGEND OF SLEEPY HOLLOW
Short Film: TRANSFORMATIONS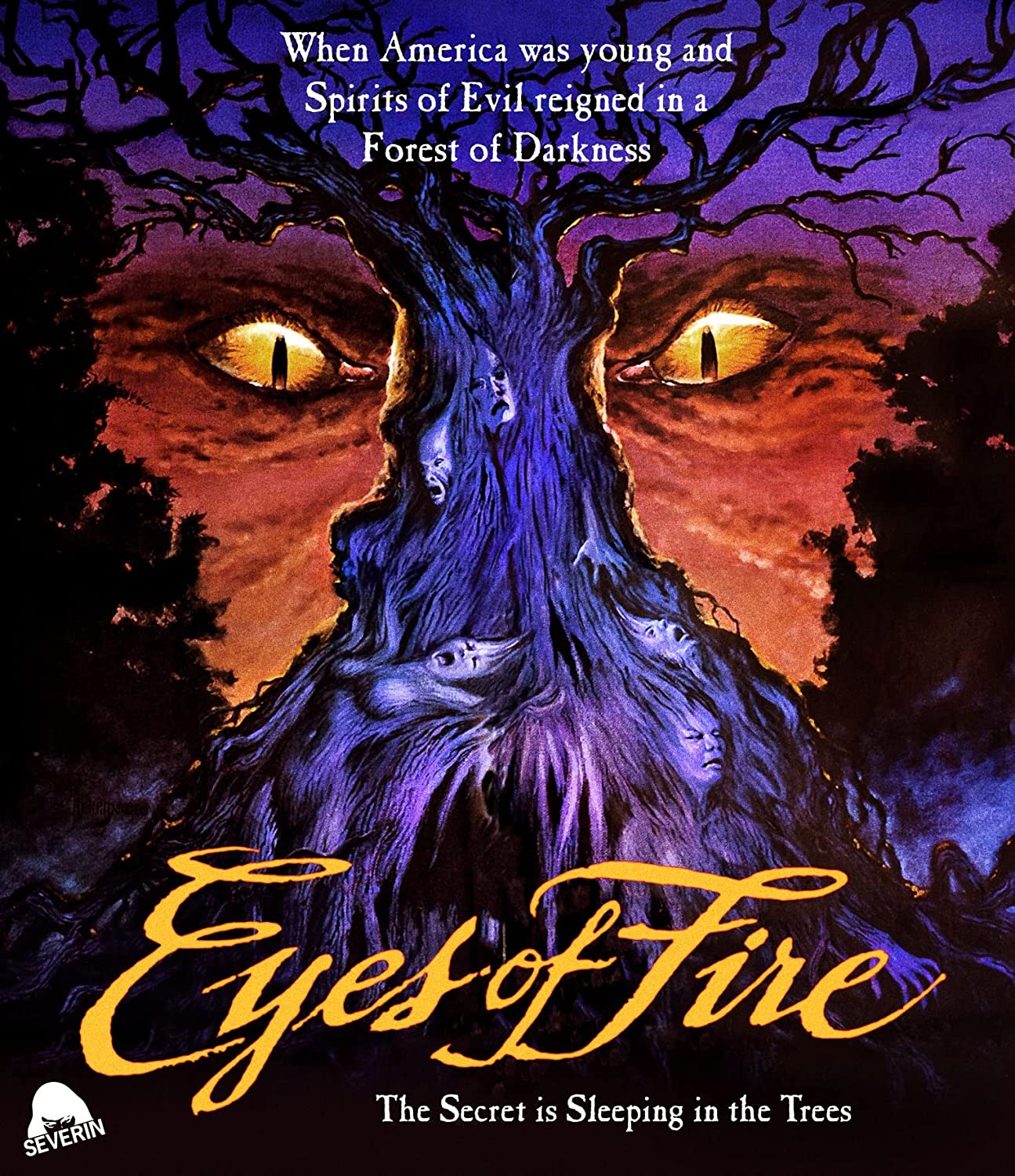 Sleep: Limited Edition (Arrow Video, Blu-ray)
Nightmare and trauma. Fear and repression. Guilt and atonement. Weaving together the emotional violence of horror with the cryptic motifs of German folk and fairy tales, Arrow Video is proud to present Sleep, the debut feature from a major new talent in world cinema.
Tormented by recurring nightmares of a place she has never been, Marlene (Sandra Hüller, Requiem) cannot help but investigate when she discovers the place is real. Once there, she suffers a breakdown and is admitted to a psychiatric ward. Determined to discover what happened to her, Mona (Gro Swantje Kohlhof), her daughter, follows and finds herself in Stainbach, an idyllic village with a dark history. What is it that so tormented her mother, and the people of Stainbach? What is the source of the nightmares she suffers? And who is the mysterious Trude that lives in the forest?
Richly conceived and confidently told, director Michael Venus draws influence from Mario Bava, David Lynch, Franz Kafka and the Brothers Grimm, but his voice is uniquely his own. As invested in substance and story as he is in style, Venus claws his way down to the roots of what haunts a people, a community, a nation and comes up screaming. "Will definitely keep you up at night" - Joey Keough, Wicked Horror
LIMITED EDITION CONTENTS:
High Definition Blu-ray (1080p) presentation
Original DTS-MA 5.1 audio
Optional English subtitles
Audio commentary by film critic and historian Kim Newman & author Sean Hogan
A Strange Dark Magic, a visual essay by film scholar Alexandra Heller-Nicholas
Sleepwalking through National Trauma, a visual essay by film critic Anton Bitel
Dream & Folktale in Sleep, an interview with anthropologist, dream researcher, and filmmaker Louise S. Milne
This is No Dream, a short introduction by director Michael Venus and star Gro Swantje Kohlhof
Talking in their Sleep, director Michael Venus and star Gro Swantje Kohlhof in conversation
A Dream We Dream Together, a compilation of film festival introductions created during lockdown by director Michael Venus and the cast of Sleep
Making Dreams Come True, a glimpse behind the scenes of Sleep
Marlene's Sketches, explore the many obsessive dream journal sketches that are only glimpsed in the film, created by artist Christoph Vieweg, presented here in full
Reversible sleeve featuring original and newly commissioned artwork by Oink Creative
Illustrated collector's booklet featuring new writing by Alison Peirse, an interview with director Michael Venus, and Brothers Grimm fairy tale "Frau Trude"
Double-sided fold-out poster featuring newly commissioned artwork by Oink Creative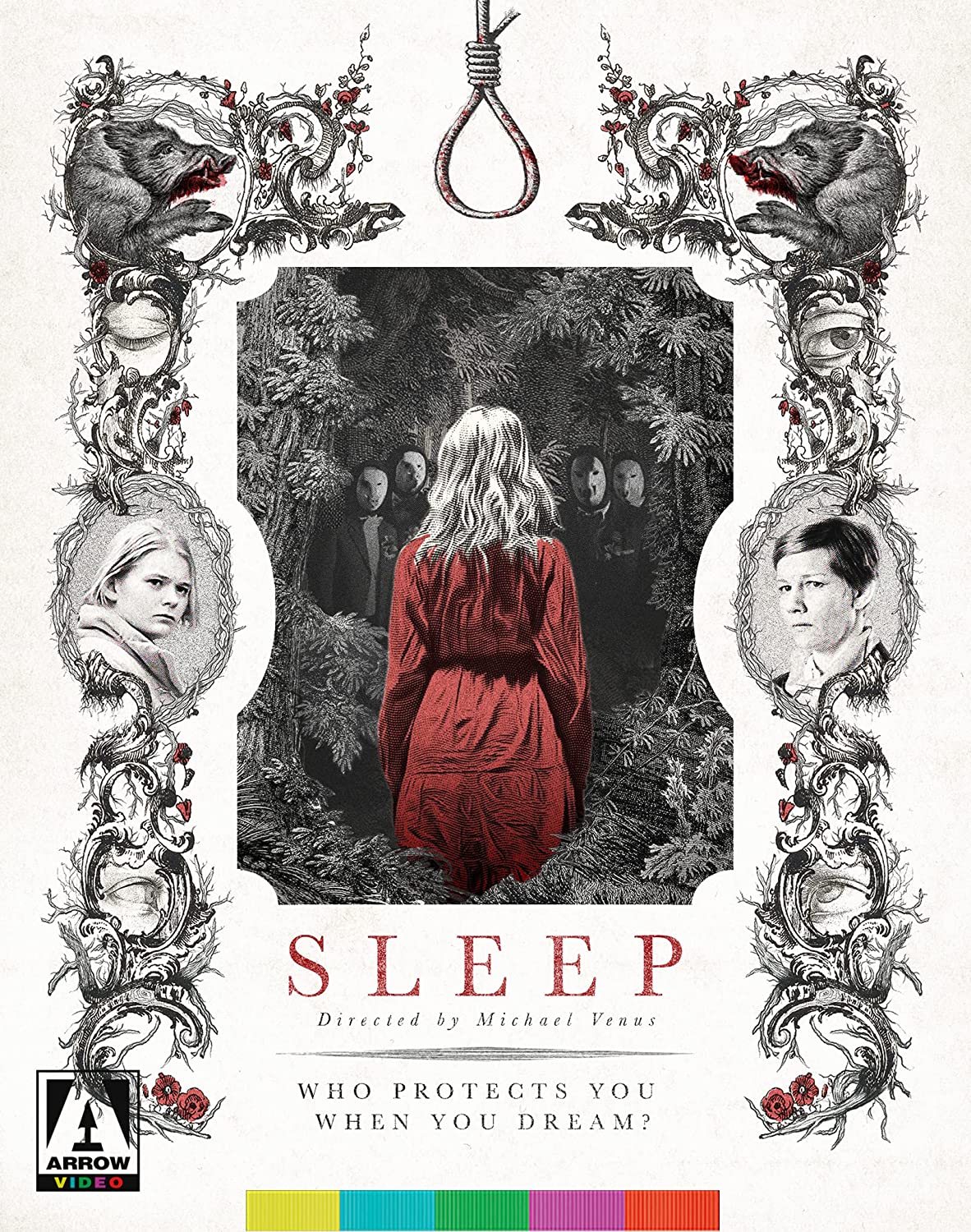 Trauma (Vinegar Syndrome, Blu-ray)
Aura is a young Romanian who, while on the run from her parents, is rescued by journalist and recovering drug addict, David Parsons. After being returned to her home, Aura's parents are murdered by a vicious serial killer known as The Headhunter, sending Aura back on the run, to David. With no one to turn to for help, the unlikely pair launch their own investigation into the killings, discovering shocking and long hidden revelations that connect the continuing murders ever closer to Aura and a terrifying secret from her past...
The first US lensed film from the master of Italian horror, Dario Argento (Suspiria, Opera), TRAUMA was his return to classical form giallo filmmaking, offering a twist filled, labyrinthine plot, brutal and creative murders, stunning scope cinematography, and a haunting score by Pino Donaggio (Piranha). Headlined by an all-star cast including three-time Oscar nominee Piper Laurie (Carrie), Oscar nominees Frederic Forrest (Apocalypse Now) and Brad Dourif (One Flew Over the Cuckoo's Nest), acclaimed actor James Russo (Django Unchained), and actress and director Asia Argento (The Heart is Deceitful Above All Things) in her first starring role.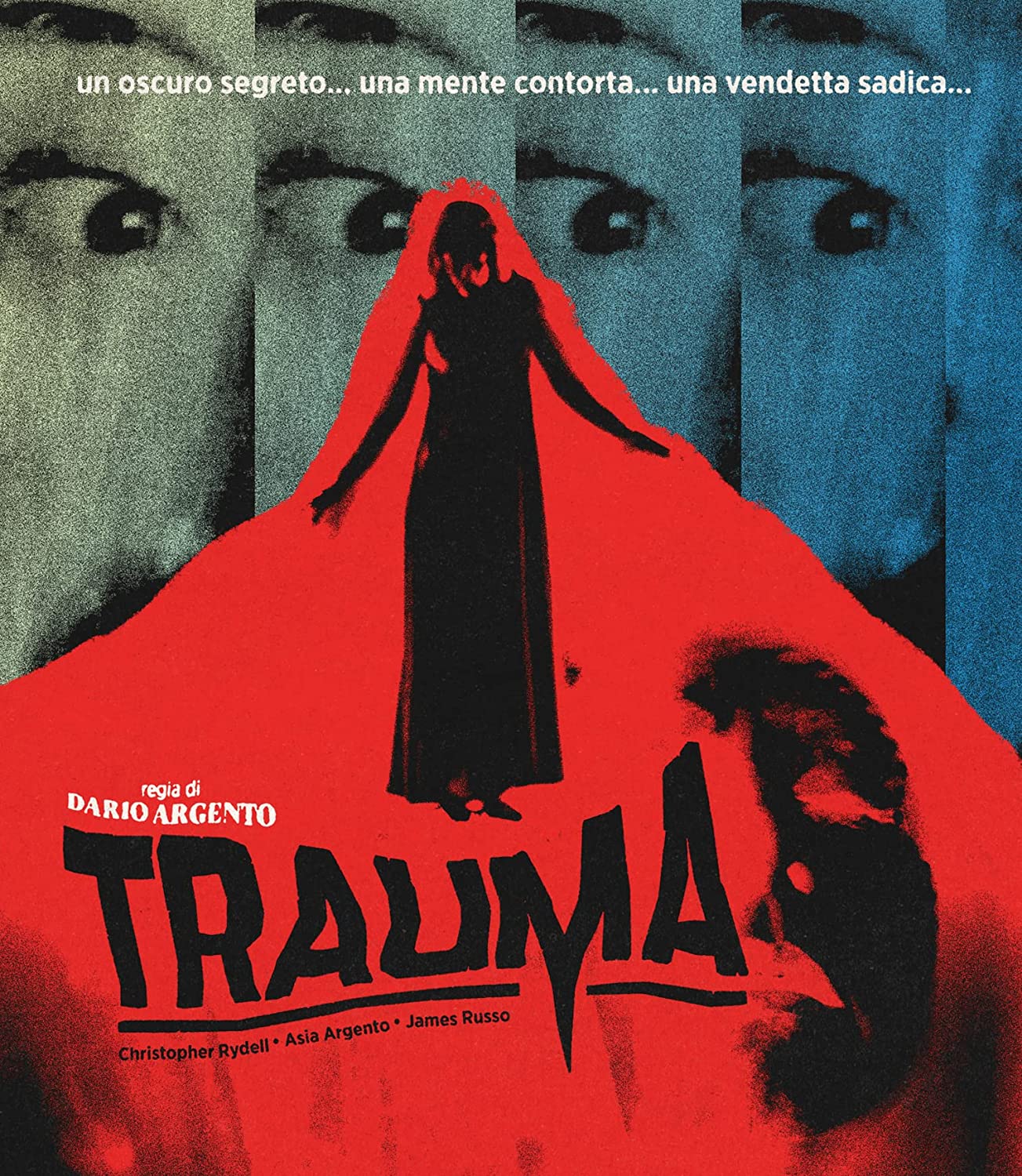 Woodlands Dark and Days Bewitched: A History of Folk Horror (Severin Films, Blu-ray)
It's been hailed as ''stunning'' (Diabolique Magazine), ''brilliant'' (AV Club) and ''mind-blowingly epic'' (Film Threat), and stands as perhaps the definitive genre documentary of our time. From writer/director/co-producer Kier-La Janisse comes ''a seductive mega-text'' (Indiewire) through the history of folk horror, featuring clips from over 200 films and interviews with more than 50 filmmakers, authors and scholars that explore the rural roots, occult creeds and cultural lore that continue to shape international cinema. Severin Films presents this ''astounding achievement'' (Screen Anarchy) - also featuring an original score by Jim Williams (A FIELD IN ENGLAND), animation by Ashley Thorpe (BORLEY RECTORY) and collage sequences by Guy Maddin (MY WINNIPEG) - that Rue Morgue calls ''an unprecedented journey into where folk horror has been, where it's going and ultimately what it says about humanity. ''
SPECIAL FEATURES:
Video Introduction By Writer/Director/Producer Kier-La Janisse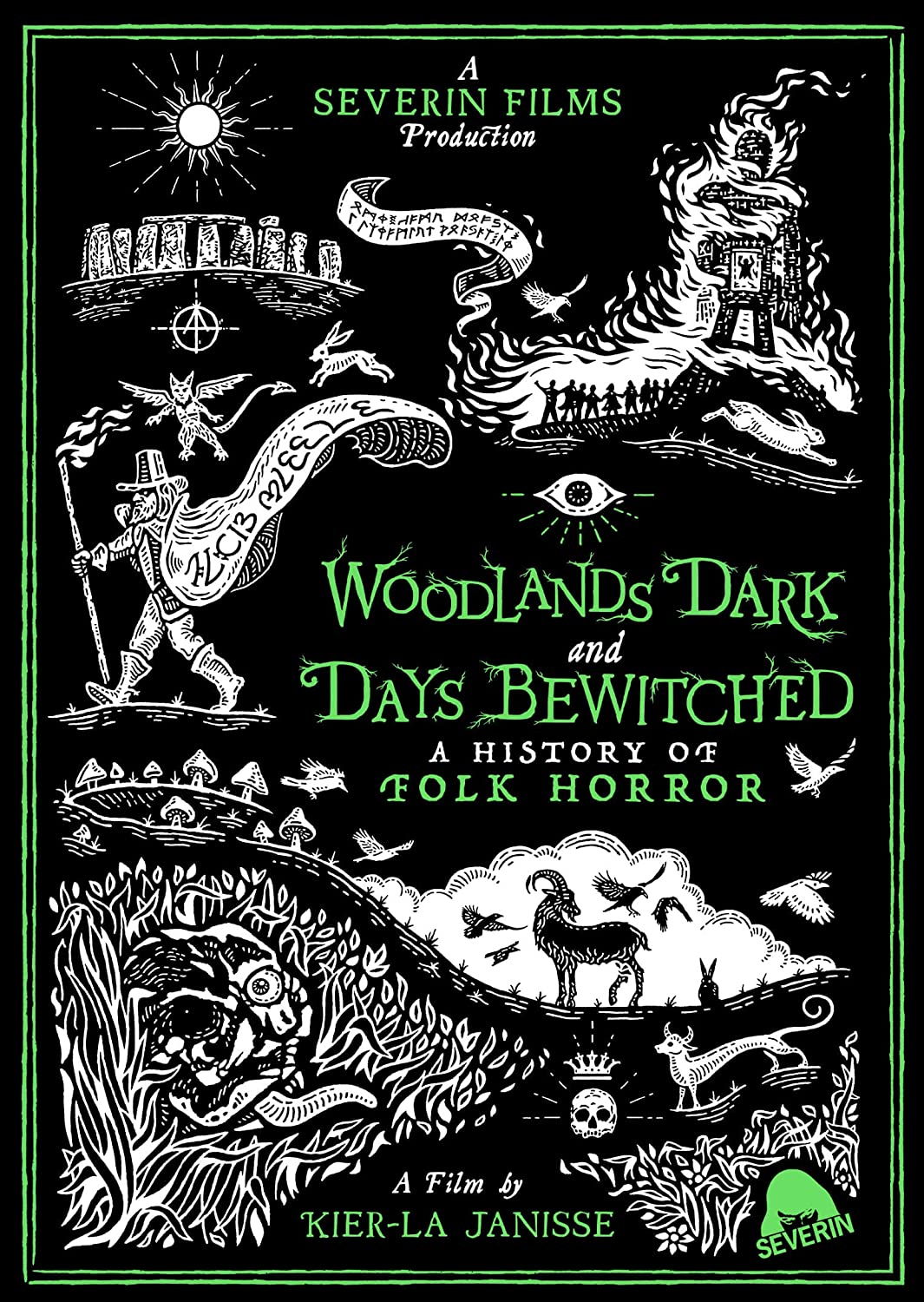 ALSO AVAILABLE THIS WEEK:
The Deeper You Dig: Standard Special Edition (Arrow Video, Blu-ray)
Doctor Carver (ITN Distribution, DVD)
New York Ninja (Vinegar Syndrome, Blu-ray)
Stage Fright (1950) (Warner Archives Collection, Blu-ray)