While 2019's home media releases ended on a quiet note, taking off the week of Christmas and New Year's, this first Tuesday of 2020 is more than making up for it with an array of titles that should delight horror and sci-fi fans of all tastes. In terms of recent films, both Robert Eggers' The Lighthouse, Travis Stevens' Girl on the Third Floor are making their way to Blu-ray and DVD this week, Michael Beach Nichols' documentary Wrinkles the Clown is coming to DVD from Magnet Releasing, and Scream Factory is releasing Larry Fessenden's take on Frankenstein—Depraved—as well.
Kino is showing some love to the sci-fi classic Doctor Cyclops, and RLJE Films is keeping busy with both The Shed and The Nightshifter this Tuesday. Other notable releases for January 7th include Trespassers, Cosmos, Dark Encounter, Mermaid Down, Savage Creatures, and Dark Light.
Depraved (Scream Factory, Blu/DVD Combo)
The legend of Frankenstein gets a provocative modern update in the stylishly disturbing new film from indie horror master Larry Fessenden. Suffering from PTSD following his stint as an army medic, Henry (David Call) now works feverishly in his Brooklyn laboratory to forget the death he witnessed overseas by creating life in the form of a man cobbled together from body parts. After procuring a brain from an unwitting victim, his creation—Adam (Alex Breaux)—is born. But it soon seems that giving life to Adam was the easy part; teaching him how to live in a dark and troubled world may be perilous.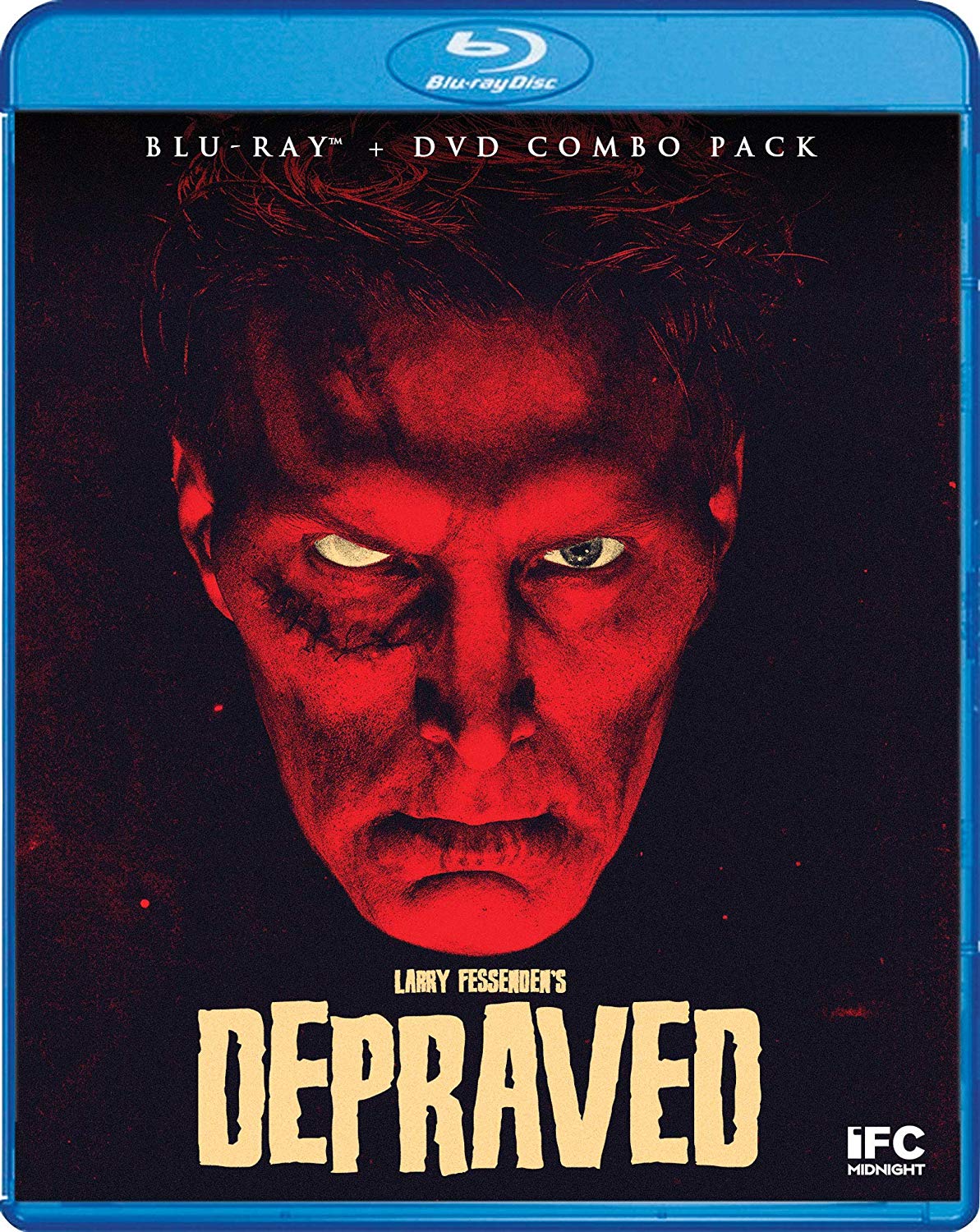 Doctor Cyclops: Special Edition (KL Studio Classics, Blu-ray)
From Ernest B. Schoedsack and Merian C. Cooper, the legendary team behind King Kong, The Most Dangerous Game and Mighty Joe Young, comes this early Technicolor science-fiction classic about a brilliant but deranged physicist who learns how to shrink his enemies to one-fifth their normal size! Four explorers are summoned to the remote jungle laboratory of the legendary scientist Dr. Thorkel (Albert Dekker, Kiss Me Deadly, The Killers, Beau Geste). When they arrive, they discover that his brilliant mind has been warped by radiation and decide to return him to civilization for help. But the half-blind, half-mad Dr. Cyclops will have none of that and uses his experimental body-shrinking device to stop them. Now, harmless items and small creatures suddenly become giant-sized instruments of death! The impressive use of landmark special effects, which garnered an Oscar nomination (Best Effects, Special Effects), helped make this sci-fi yarn one of the most imaginative and memorable horror-fantasy films of all time.
Special Features:
-Brand New 4K Master
-NEW Audio Commentary by Film Historian Richard Harland Smith
-Trailers From Hell with Jesús Treviño "
-Dual-Layered BD50 Disc
-Optional English Subtitles
-Theatrical Trailer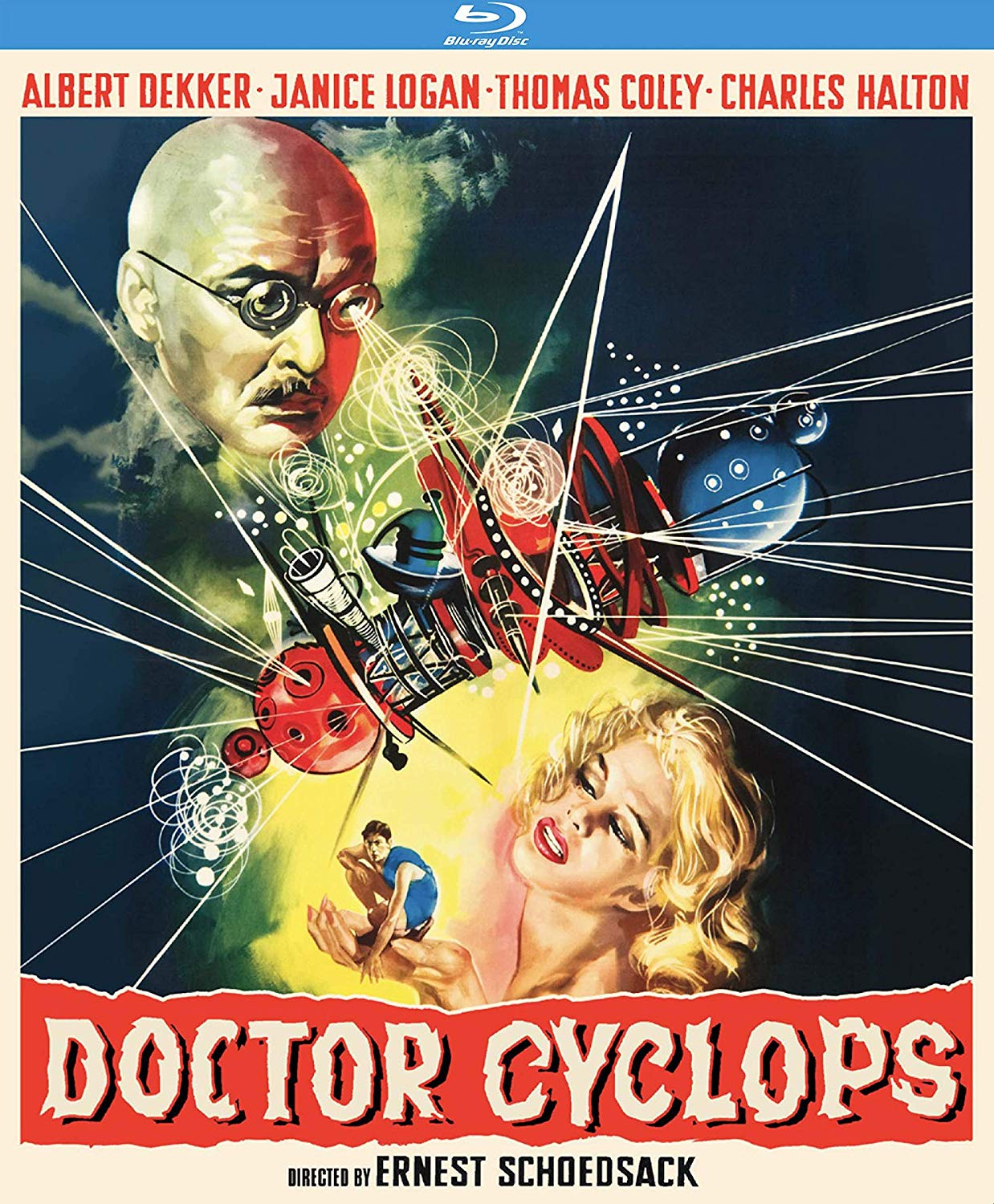 Girl on the Third Floor (Dark Sky Films, Blu-ray & DVD)
Bursting pipes, rotting walls and unidentifiable slime were not what Don Koch (WWE legend Phil "CM Punk" Brooks) expected when he convinced his wife Liz (Trieste Kelly Dunn) that he could renovate their new Victorian home himself. In over his head, under duress and tempted by his old weaknesses, Don soon discovers that the house has its own dark, sordid history and won't be so easy to change after all...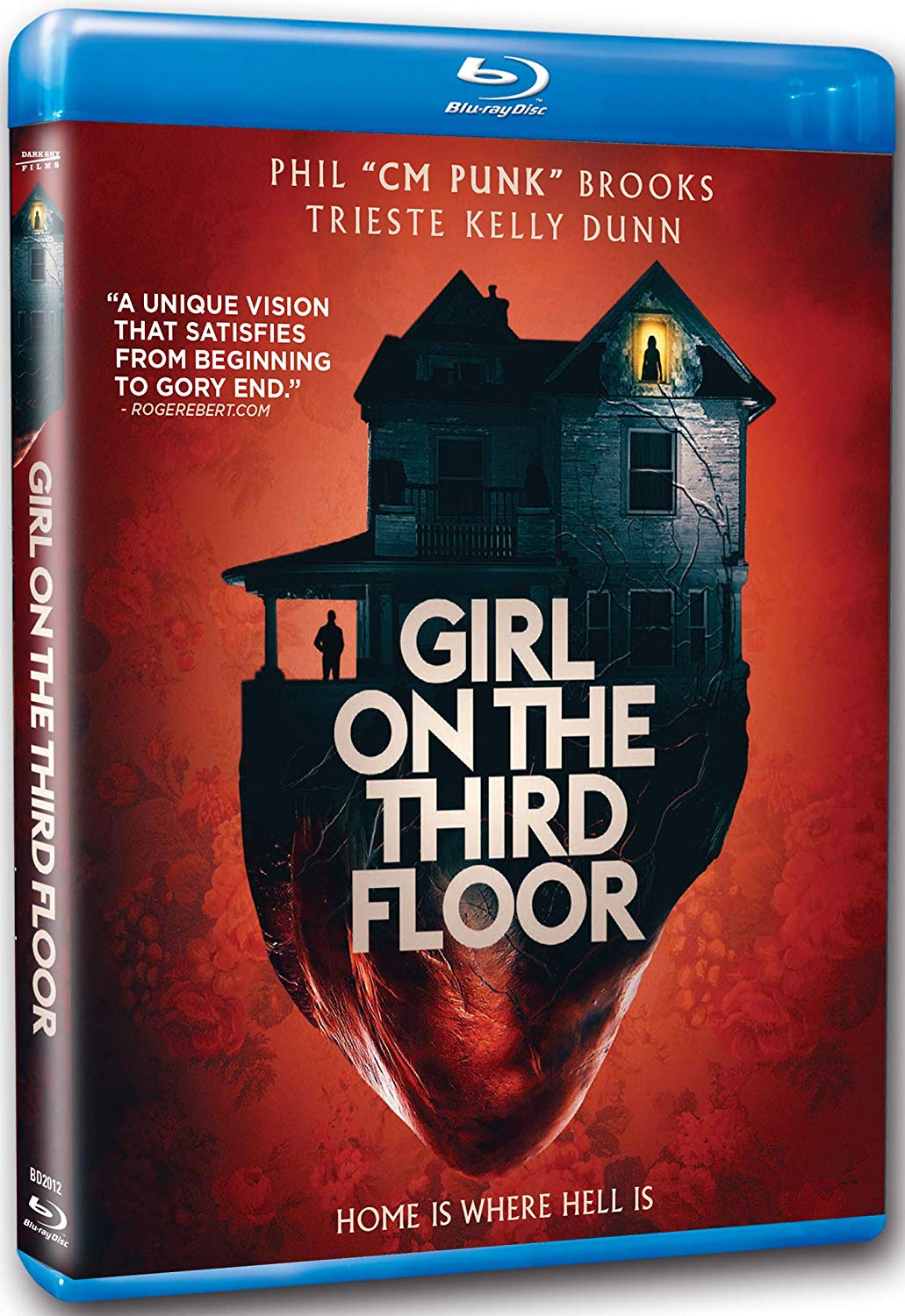 The Lighthouse (Lionsgate, Blu-ray & DVD)
Two lighthouse keepers (Robert Pattinson and Willem Dafoe) fight each other for survival and sanity on a remote and mysterious New England island in the 1890s. From Robert Eggers, the visionary filmmaker behind horror masterpiece 'The Witch'.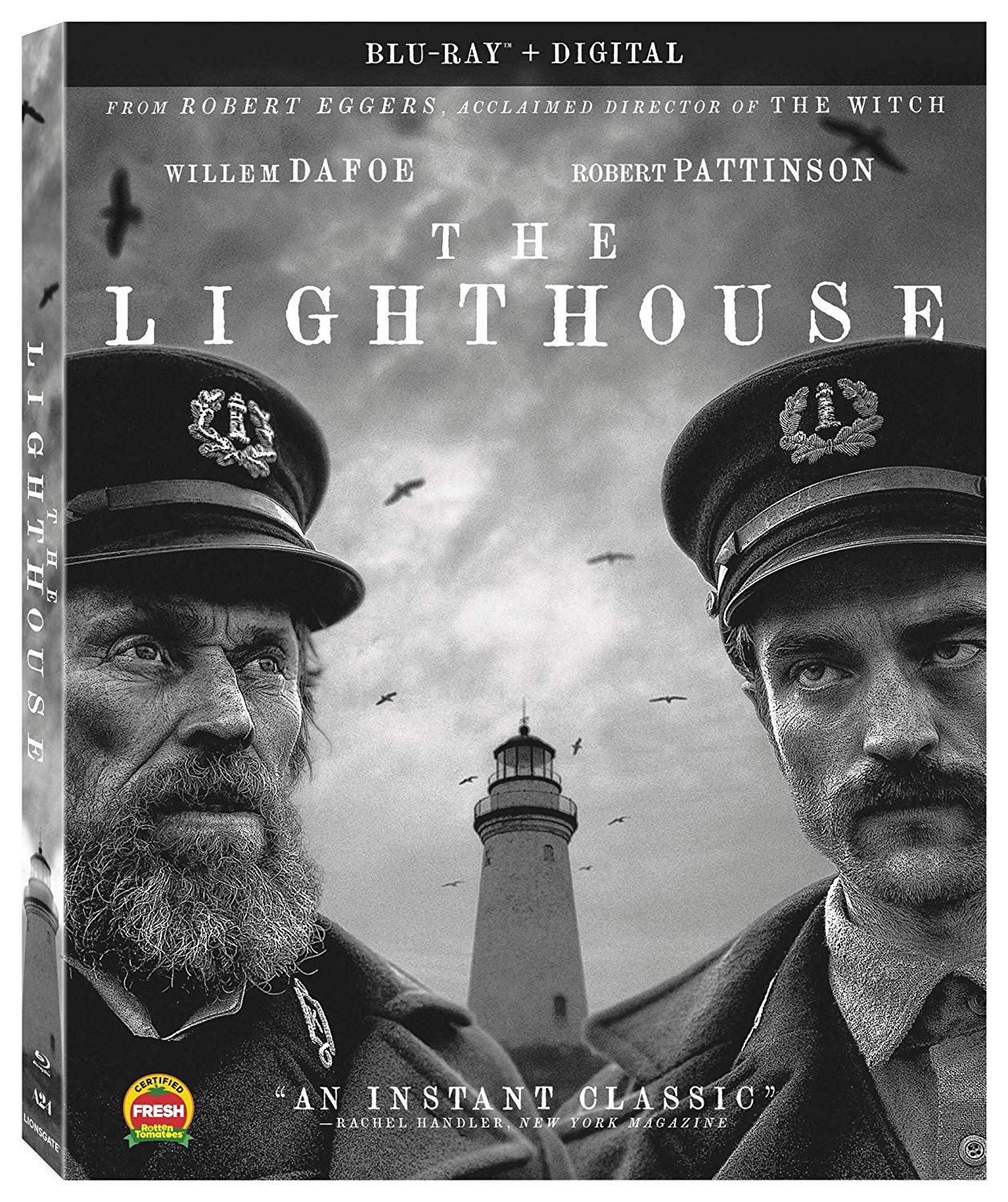 The Nightshifter (RLJE Films, Blu-ray & DVD)
Stênio works the graveyard shift in the morgue of a vast, violent city. He toils all night, but he's never alone, for Stênio can talk to the dead. And they talk back. But when the whispers of the dead reveal secrets of his own life, Stênio unleashes a curse that brings forth danger and darkness.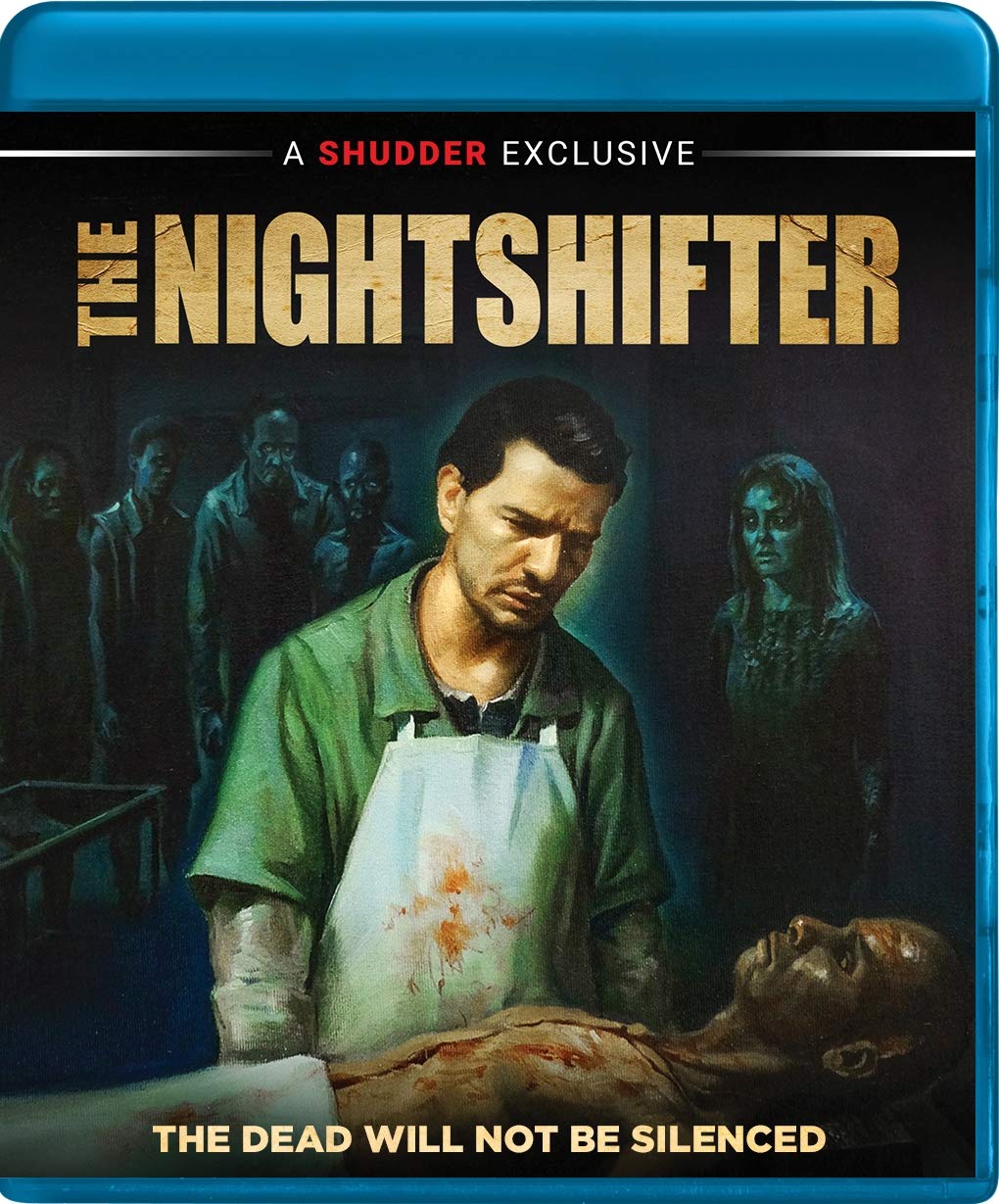 The Shed (RLJE Films, Blu-ray & DVD)
Stan and his best friend Dommer have put up with bullies their entire lives. All of that changes when Stan discovers he has a murderous vampire living in his shed. Seeing the bloodshed and destruction the monster is capable of, Stan knows he has to find a way to destroy it. But Dommer has a much more sinister plan in mind.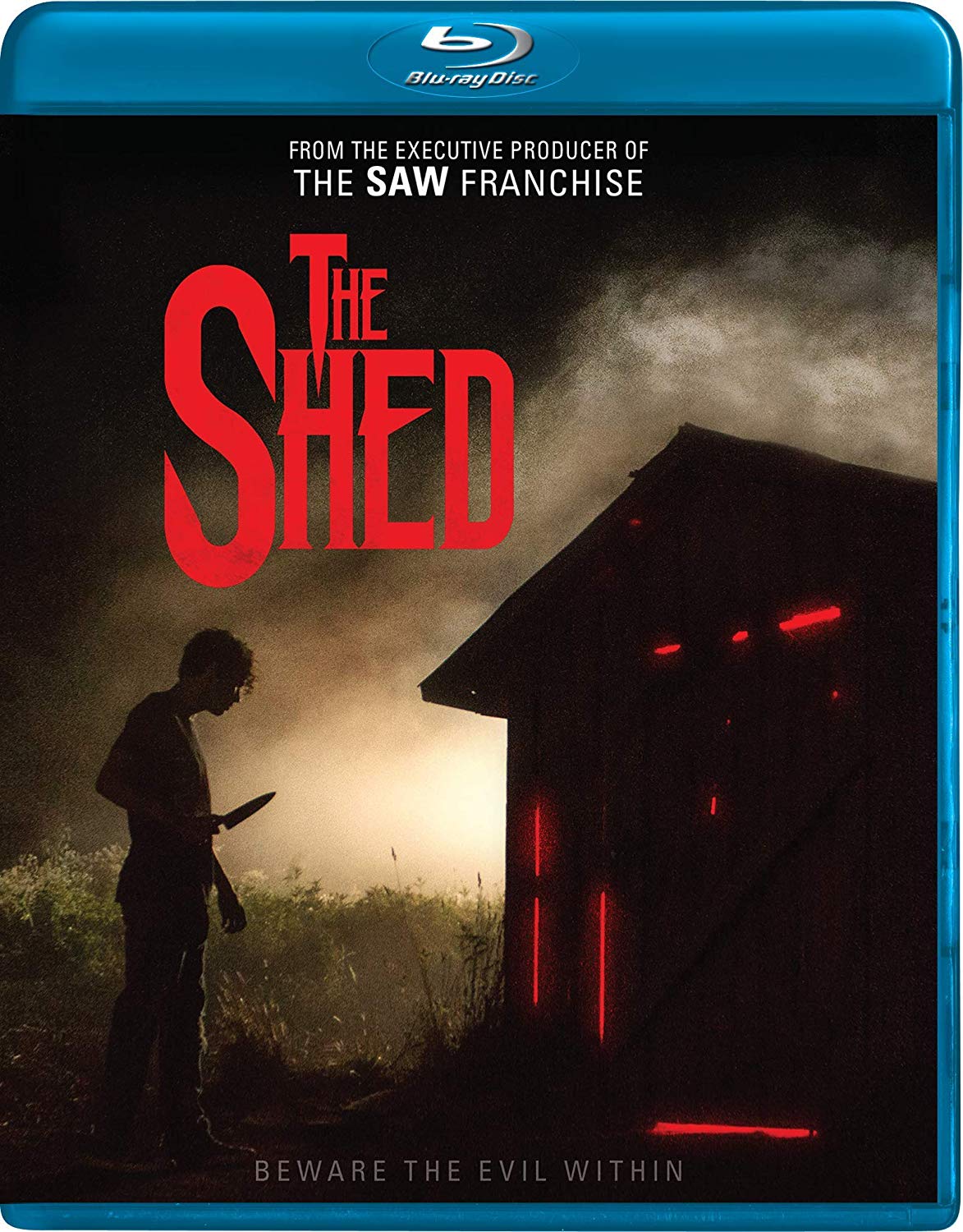 Wrinkles the Clown (Magnet Releasing, DVD)
In late 2014, a low-res video of a person in a clown mask emerging from underneath a sleeping child's bed appears on YouTube. The description below the video claims that the clown is named "Wrinkles," that he lives in southwest Florida, and that he's been hired by the child's parents to frighten her for misbehaving. The video goes viral. Soon, more mysterious videos of Wrinkles scaring children appear online, along with a phone number to hire him for "behavioral services." Wrinkles becomes internet lore - a whole genre of YouTube videos of kids filming themselves calling him appears online, and over a million messages are left at the number. Voicemails range from disturbing to hilarious to terrifying: parents use the number to terrify their children, kids who are obsessive fans of creepy clowns reach out to make a new friend, children threaten to inflict wildly creative violence if he comes anywhere near them. But who is Wrinkles, and why is he doing this? With incredible access to the mastermind behind the mask, Wrinkles the Clown is a cryptic and playful exploration of these questions, as well as an inside look at myth-building and the unpredictable spread of imagination in the Internet age.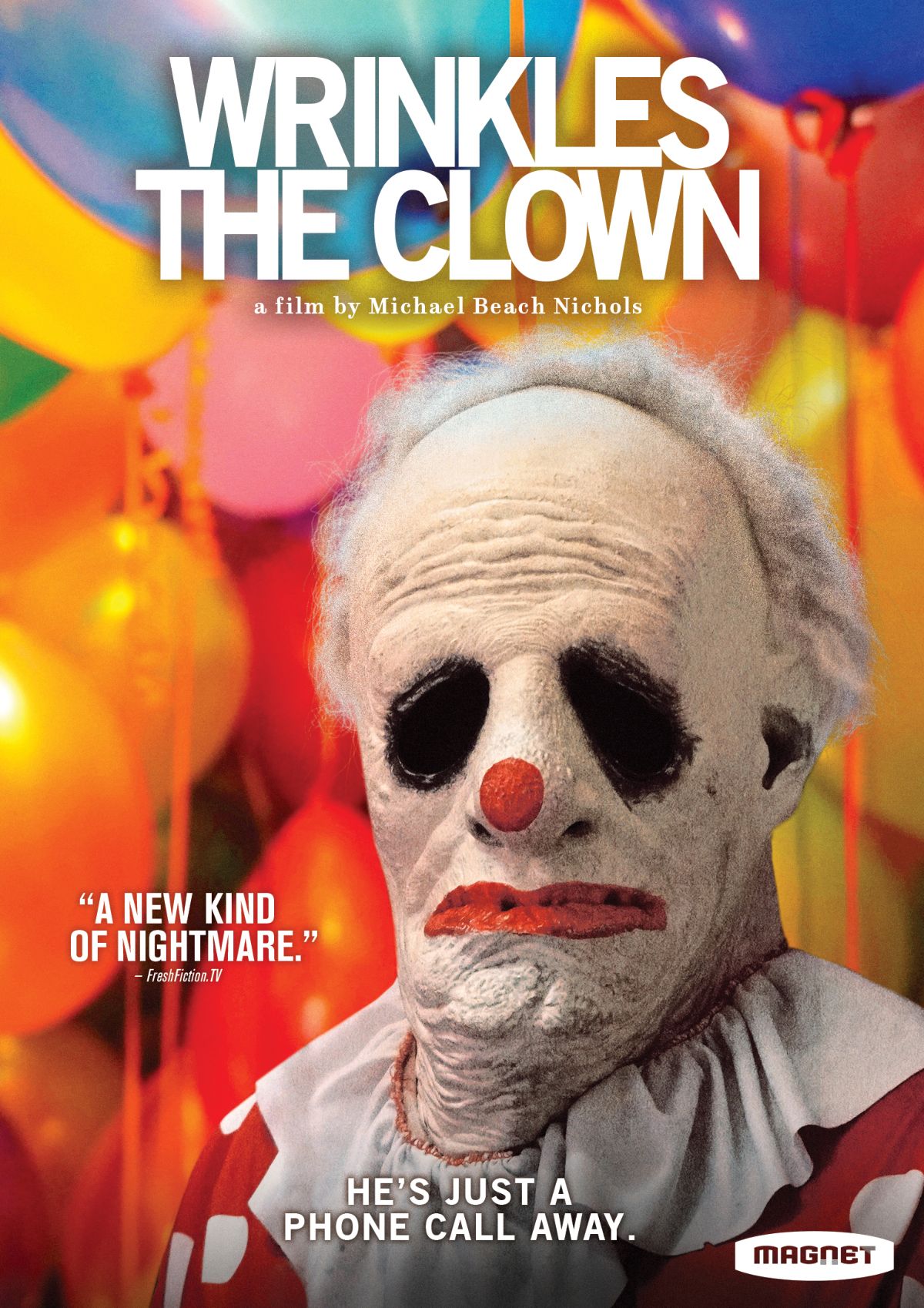 ALSO AVAILABLE THIS WEEK:
A Psycho's Path (Mill Creek Entertainment, DVD)
Cosmos (Gravitas Ventures, Blu-ray) 
Dark Encounter (4Digital, DVD) 
Dark Light (Lionsgate, DVD) 
Inner Ghosts (Uncork'd Entertainment, DVD)
Mermaid Down (Archstone, DVD)
Savage Creatures (Mill Creek Entertainment, DVD/Digital)

Swamp Zombies 2 (Meridian Releasing Group, Blu-ray & DVD)
The Final Programme (Scream Factory, Blu-ray)
Trespassers (Scream Factory, Blu-ray & DVD)