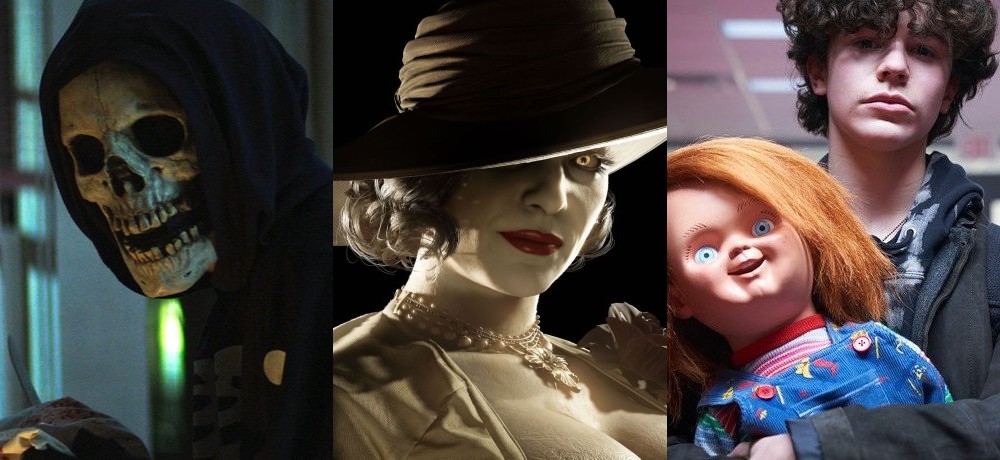 I had mentally prepared myself for a year of pandemic lockdown and started to feel hopeful about everything returning to quasi-normal after getting the first round of vaccines, so the fact that we're almost at the two year mark has been challenging to say the least. I know there are so many people out there who are struggling in one way or another, and I wish our readers and their loved ones the absolute best in 2022!
With the number of COVID cases higher than ever in the US, it's prevented me from seeing films I'd ordinarily rush to see in a theater, so I haven't had a chance to catch a handful of movies like, Nightmare Alley. That said, it's increasingly becoming the case where more is released than a single person can watch in a year and I expect others from the Daily Dead team will have wildly different lists from each other. It's also a testament to just how many great genre titles have been released throughout 2021 across multiple mediums!
For those that are new to Daily Dead, we handle our year-end lists a little differently. Rather than just covering films, our lists can extend to TV, games, collectibles, events, and anything else genre-related. In short, we're sharing with you a list of our favorite horror experiences from 2021, so check back every day this week to find out what made the cut for the rest of the Daily Dead team!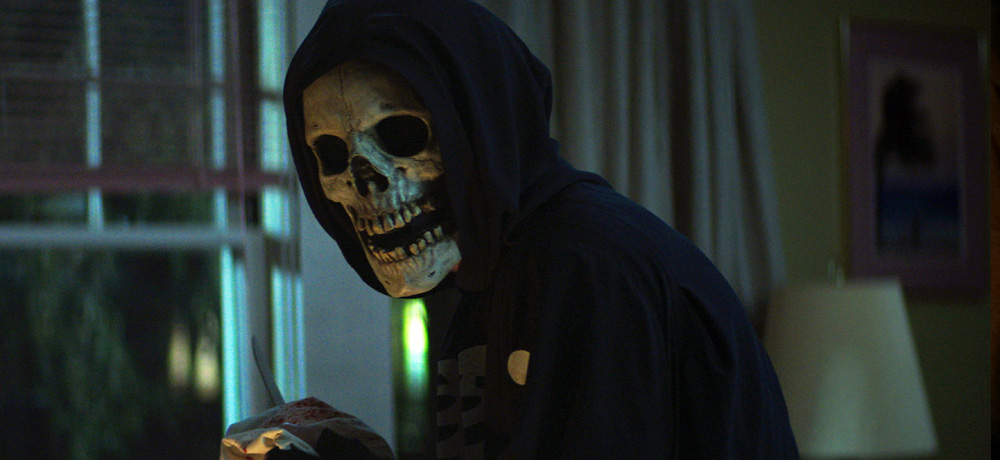 The Fear Street Trilogy
I've been a big fan of Leigh Janiak after her impressive 2014 debut Honeymoon and have been eagerly awaiting her trilogy of Fear Street movies since they were first announced. Originally planned to have theatrical releases, the trilogy moved to Netflix, and I'm so glad that they released one film a week, as the trilogy has a great episodic quality that really benefited from this approach. With theatrical releases still relatively small when the Fear Street trilogy was released, Netflix saved the day and created this really cool horror event for the summer that drew in avid and new horror fans alike.
With an excellent cast, a decidedly hard-R approach, some all-time great kills, and a timely social message, the Fear Street trilogy is the perfect set of films for a new generation of horror fans, while still providing enough to please horror fans of any age. It was such a risky move to make these movies in the spirit of R.L. Stine's source material instead of adapting a story directly, but the gamble paid off and I hope that the cast and crew come back for more!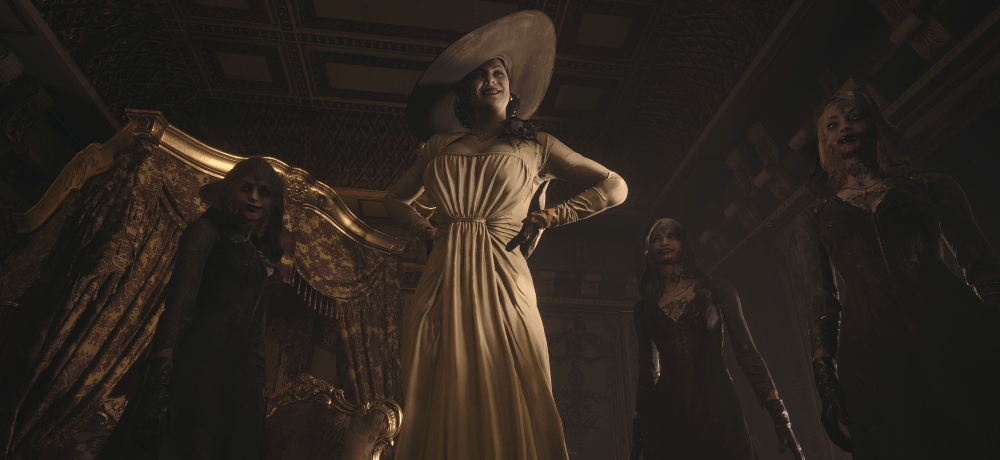 Resident Evil Village
I didn't think a Resident Evil game would match (and in some cases surpass) my love of Resident Evil 7, so I was completely surprised by just how much I loved Resident Evil Village. Inspired by Resident Evil 4, the game swaps The Texas Chain Saw Massacre and Evil Dead inspirations for a more gothic and folk horror tale.
From vampires to killer dolls to mechanical monsters (and more!), Resident Evil Village shakes up the formula, while still preserving much of what I loved about Resident Evil 7, and gave me one of the best horror gaming experiences I've ever had. Even if you haven't played a Resident Evil game before, this is well worth your time!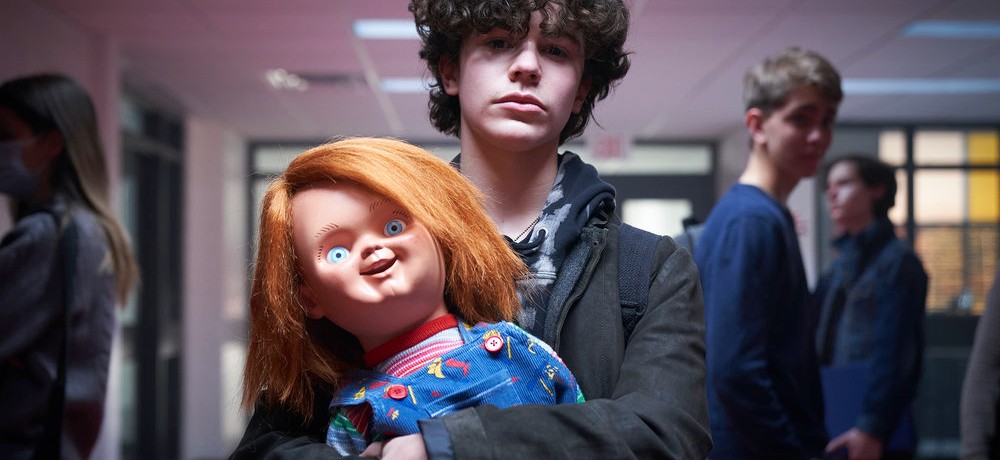 Chucky
Based on the track record of other horror franchise, you'd expect a 30+ year series to run out of steam, but Don Mancini has taken the world of "Chucky" in new and exciting directions with the TV series and gave us easily one of this year's best releases!
Fiona Dourif delivers some killer performances, while Jennifer Tilly and Brad Dourif are as great as you'd expect, but the big surprise here is the show's young cast, including Zackary Arthur, Bjorgvin Arnarson, Alyvia Alyn Lind, Teo Briones, and Carina Battrick. It's a real challenge to get audiences to like brand new characters in a long running franchise, but the creative team constructed characters that feel real and believable, the performances are excellent, and you'll be instantly invested in these characters and their fight against Chucky! It's so refreshing to see openly queer characters, queer relationships, and to have it included in a way that feels natural and organic.
Tony Gardner and his team also deserve all the recognition for the wonderful work they're doing behind-the-scenes to bring Chucky to life. He's more emotive than ever, and the series is filled with creative and gruesome kills that will please any fans of the series. There are so many great things about this series and I am very excited for the premiere of the second season later this year!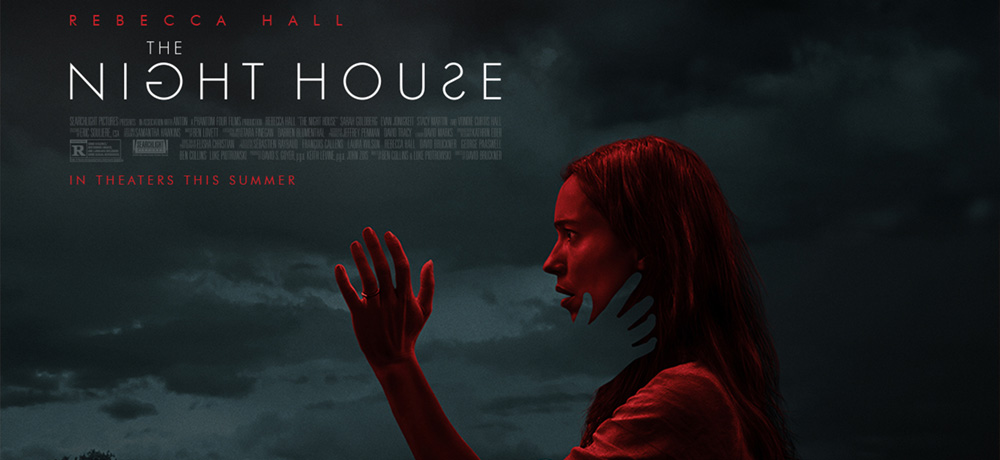 The Night House
December is my opportunity to catch up on movies I may have missed throughout the year and I'm so glad I had a chance to see The Night House before locking in my favorites list!
Creating a haunted house movie that breaks the mold is challenging, but director David Bruckner and writers Ben Collins and Luke Piotrowski pull it off expertly here, providing not only great scares, but a compelling mystery that demands subsequent viewings to catch all of the details you may have missed.
Anchored by a captivating performance from Rebecca Hall, The Night House is a perfect example of starting with a classic concept, subverting expectations, and expertly executing it.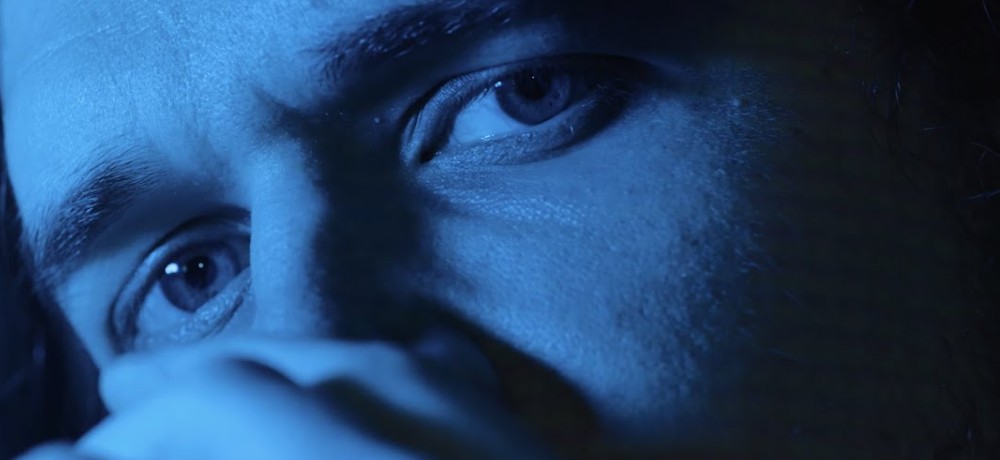 Bo Burnham: Inside
The most difficult experience I had watching anything this year was Bo Burnham: Inside. When it first premiered, it had been less than six months since my grandfather passed away from COVID, my family and I had gotten the vaccine, but there was still a lot of uncertainty, and I wasn't really ready to confront how much of a toll the past year had taken on my mental health.
Inside is billed as a "musical comedy special" by Netflix, but anyone that's seen Bo Burnham's previous work (including the excellent Eighth Grade) knows how well he's able to mix serious topics, with music and comedy. Less humorous (for me) and more of a look at how the pandemic has changed the world forever and impacted our mental health, this is the release that's stuck with me the most this year.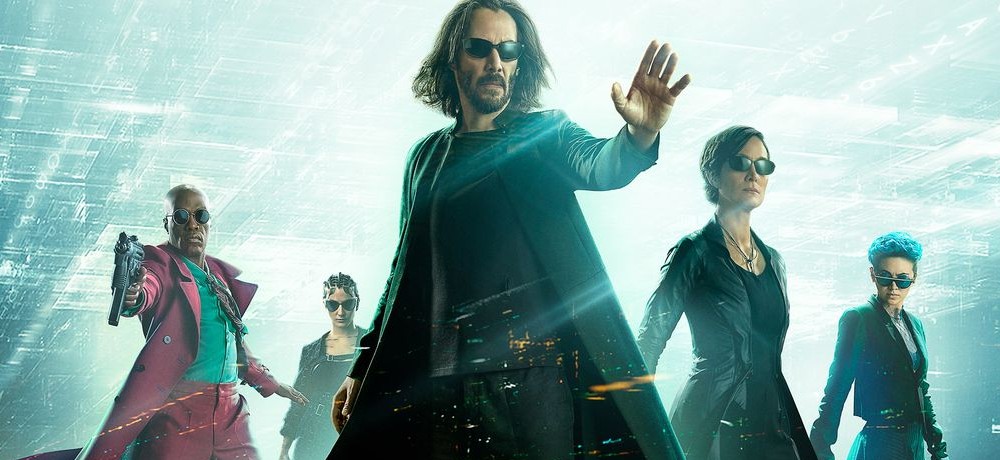 The Matrix Resurrections
This movie was my biggest cinematic surprise of 2021. The Matrix Revolutions soured my interest in the series so much that I hadn't seen the third film since its original DVD release and I haven't seen the first film in maybe 10 years. Fast forward to 2021… I'm excited for a return to the Matrix in The Matrix Resurrections. Even if I don't connect with everything they do, I've been fascinated by Lilly and Lana Wachowski's post-Matrix career and was excited to see what direction Lana Wachowski would take the franchise. 
To say this movie has been divisive is an understatement, but this is an incredible achievement that will be discussed and debated for decades to come. I can't think of another time that a creator returns to a series they created nearly 20 years after the last release, and adds to the story in a way that makes the past installments better.
The way Lana Wachowski (along with co-writers David Mitchell and Aleksandar Hemon) brings the focus back to Neo and Trinity's love for each other, while commenting on franchise fatigue, the pop culture obsession with The Matrix, toxic fandom, and today's sociopolitical landscape is nothing short of brilliant.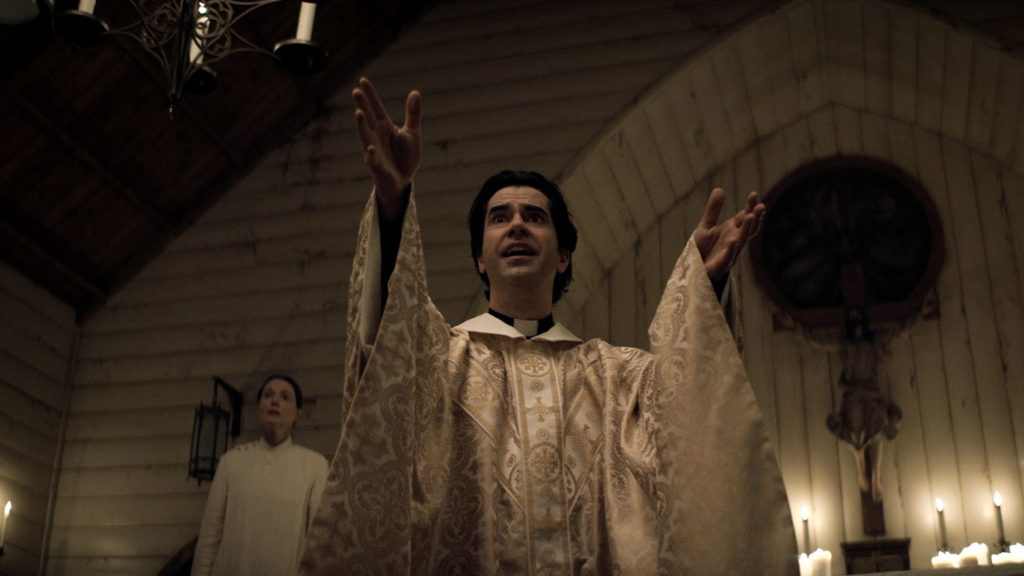 Midnight Mass
I feel like I'm a bit of an outsider with this one because I didn't fully connect with Midnight Mass in the same way others did, but the fact that it still ended up in my favorite's list shows how monumental of an achievement it is.
I know that so many people feel that Midnight Mass is the best thing Mike Flanagan has created and I am seriously, truly happy that it resonated with people so well. The Haunting of Hill House is one of my favorite horror releases of all time across any medium, so this had an unrealistically high bar to reach for me and I don't feel like all of the pieces came together cohesively at the end. That said, this is still a tremendous work of art, with excellent character work and a clever spin on a classic tale (purposely being vague here).
For those that were raised Roman Catholic, this series hits a little bit closer to home, and the way that the series is able to examine the different sides of faith without picking a side or coming off as preachy is commendable. The entire cast is incredible, with some all-time best performances from Hamish Linklater and Rahul Kohli.
I haven't stopped thinking about Midnight Mass since I've seen it and I haven't stopped recommending it to everyone I can!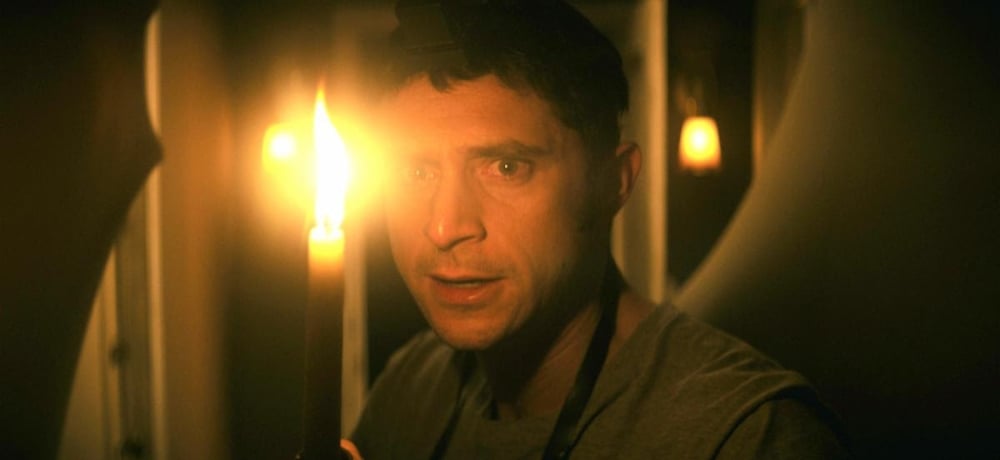 The Vigil
Written and directed by Keith Thomas, this is another film that proves you can take a classic horror movie setup and breathe new life into it. In this case, the story revolving around Jewish tradition and folklore is an excellent way to show us a new side of a setup we traditionally see incorporate Catholic faith and mythology. The Vigil does an excellent job building tension and offers some great scares, while being grounded by a strong performance from Dave Davis.
Releases from earlier in a given year tend to get forgotten when it comes to "best of" lists, but please do not sleep on The Vigil if you have not seen it yet!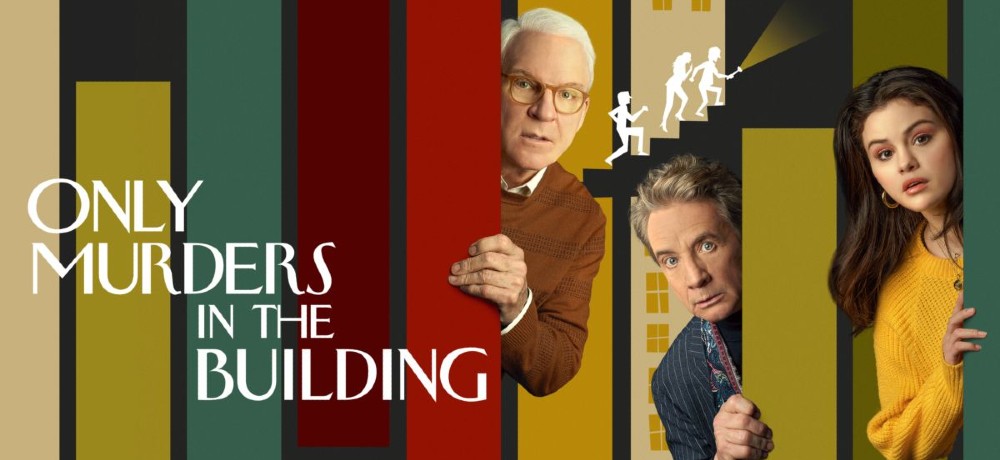 Only Murders in the Building
Sweet, funny, and with a mystery that keeps you guessing until the end, Only Murders in the Building was a welcome surprise in 2021! This is one of those shows that anyone of any age or any taste in movies / TV will find something to like, with Steven Martin, Martin Short, Selena Gomez delivering excellent performances, while also complimenting each other in a way that makes these characters really come to life. With so many streaming services and new shows, I feel like many people have slept on this one, so definitely make this show a priority if you haven't seen it yet!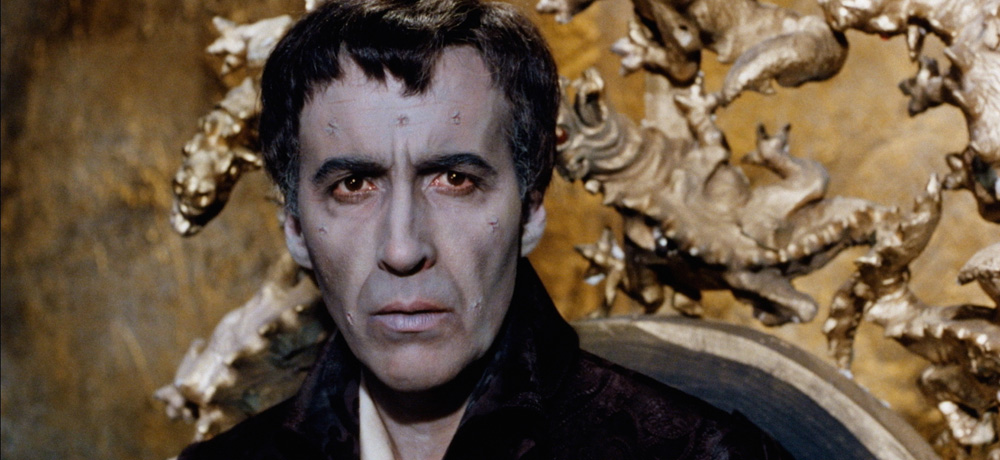 Home Media Releases
2021 was another excellent year for boutique genre labels, so it's hard to single any one out! There's been a little something for everyone, including Severin's All the Haunts Be Ours and The Eurocrypt of Christopher Lee box sets, Vinegar Syndrome's Ticks, The Lamp, Scanner Cop, and The Beastmaster, Scream Factory's The Vampire Lovers and Krampus (Director's Cut), Synapse's Demons and Demons 2 4K release, Kino's Invasion of the Body Snatchers 4K, Arrow's Dune 4K and Phantom of the Mall: Eric's Revenge, and much, much more! It's such a great time to be a collector of physical media, and all of these companies have done an excellent job preserving horror cinema and cult classics for avid horror fans and future generations!
---------
This year had such a strong output of genre releases that I could have easily included any of the following titles as individual entries above. So if you haven't had a chance to check out any of the following titles, I highly recommend them!