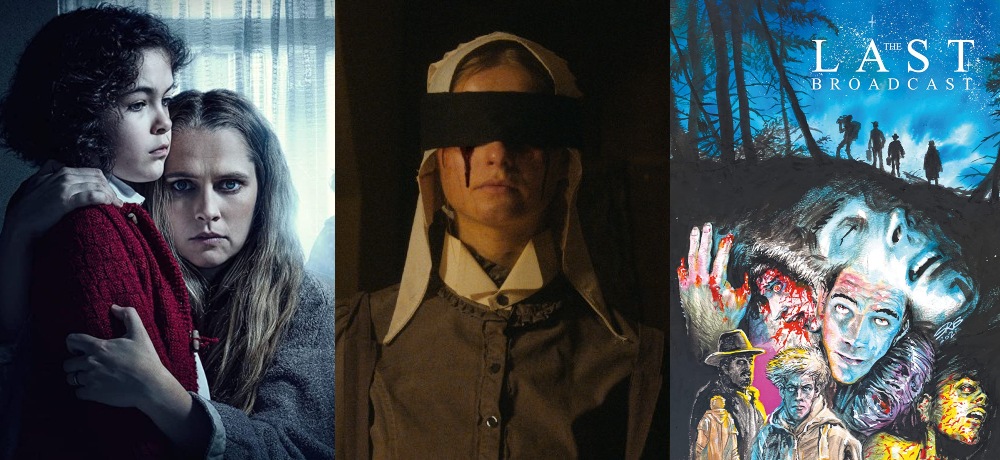 Happy Tuesday, dear readers! We have a brand new round of home media releases on tap for today, and we have a mix of new and classic titles headed home this week. As far as new genre offerings go, Rob Savage's Dashcam, The Last Thing Mary Saw, and Shark Bait are all being released on DVD, and The Twin featuring Teresa Palmer is coming out on Blu-ray. Galaxy Quest, which is an all-timer in our house, is getting a new Blu-ray today, and as far as older films go, both The Last Broadcast and Terror Circus are getting an HD overhaul, too.
Other releases for July 12th include Death Hunt, Blood Bath and While We Sleep.
Dashcam (Universal Pictures Home Entertainment, DVD)
Weary of pandemic life, Annie makes a surprise, unwelcome visit to her old bandmate, Stretch, stealing his car and taking over his food delivery gig while live-streaming outrageous antics for internet fans. But when she accepts an unusual job, driving a sketchy, frail woman to safety, she's entangled with an evil she could not have imagined. Now, Annie and Stretch find themselves fighting for their lives against a supernatural creature intent on making Annie its new host.
Galaxy Quest (Paramount Home Entertainment, Blu-ray/Digital)
For four years, the courageous crew of the NSEA protector - "Commander Peter Quincy Taggart" (Tim Allen), "Lt. Tawny Madison (Sigourney Weaver) and "Dr.Lazarus" (Alan Rickman) - set off on a thrilling and often dangerous mission in space...and then their series was cancelled! Now, twenty years later, aliens under attack have mistaken the Galaxy Quest television transmissions for "historical documents" and beam up the crew of has-been actors to save the universe. With no script, no director and no clue, the actors must turn in the performances of their lives.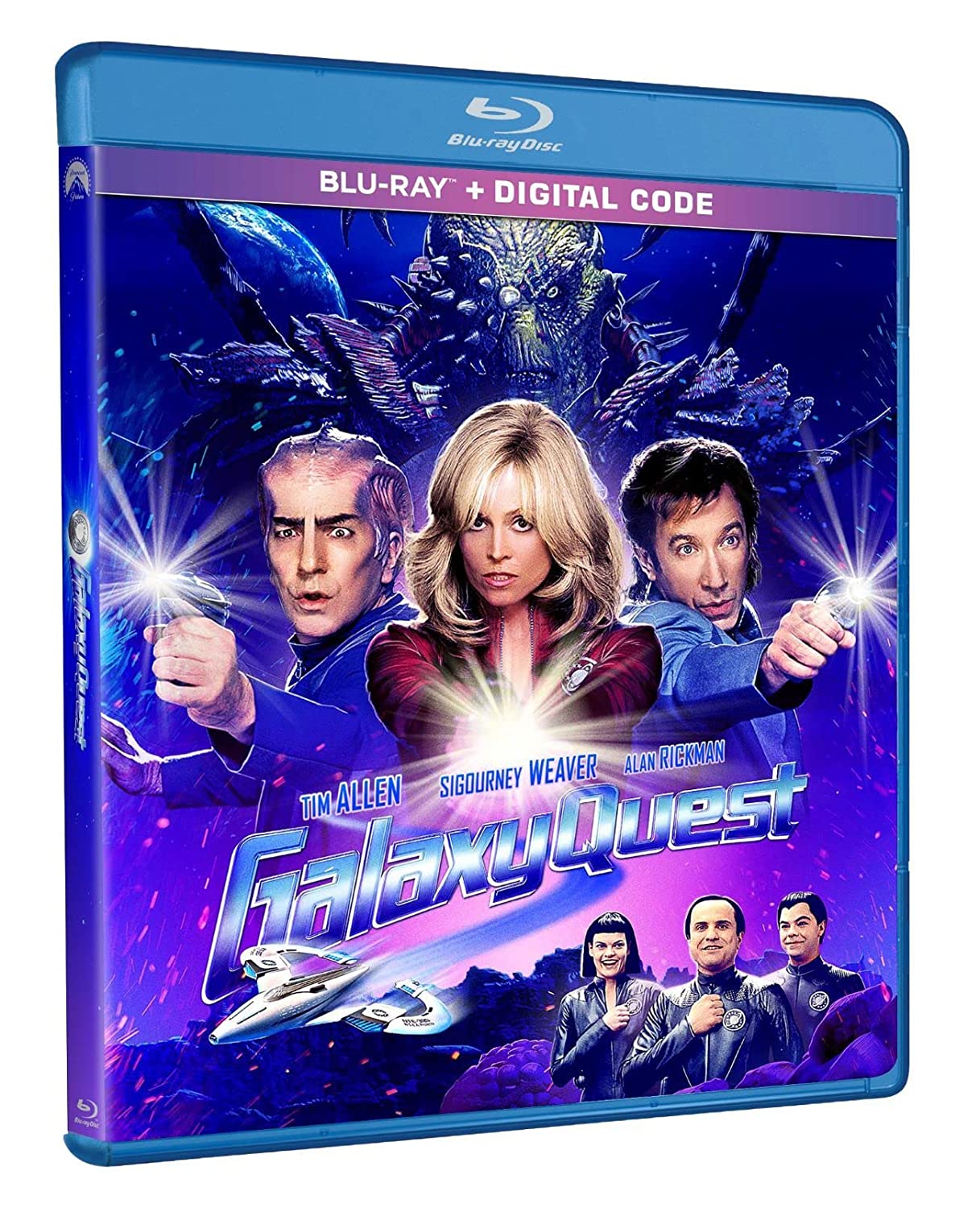 The Last Broadcast: Limited Edition (101 Films, Blu-ray)
In 1995 a four-man team from the cable-access program Fact or Fiction braved the desolate New Jersey Pine Barrens determined to deliver a live broadcast of legendary monster, the Jersey Devil. Only one came out alive. The lone survivor was sentenced to life in prison, but filmmaker David Leigh is convinced that he's innocent. Could the Jersey Devil still haunt the barrens?
101 Films presents trailblazing thriller The Last Broadcast (1998). Released on Blu-ray for the first time, Stefan Avalos and Lance Weiler's chilling feature debut is a landmark in the history of the found footage genre. This Limited Edition Blu-ray release includes a new 30 minute interview with the directors, newly-commissioned slipcase artwork from legendary comics artist Stephen R. Bissette, and a booklet with expert writing on the film and the found footage genre from the directors of feature documentary "The Found Footage Phenomenon" (2021).
SPECIAL FEATURES:
A New Broadcast: Interviews with co-directors Stefan Avalos and Lance Weiler
Limited Edition Booklet: Includes 'Welcome to the Digital Age: The Last Broadcast and the horrors of the Internet' by Phillip Escott and 'Fact or Fiction?' by Sarah Appleton
1999 Commentary with co-directors Stefan Avalos and Lance Weiler
2006 Commentary with co-directors Stefan Avalos and Lance Weiler
Behind-the-scenes documentary: Production
Behind-the-scenes documentary: Post-production
Behind-the-scenes documentary: Distribution
Fact or Fiction: rare clips from the infamous public access show
Jim Seward: Alive and Well performing two folk songs
Lucas: What really happened?
Gallery of Gore: Pine Barrens murder crime scene and autopsy images, Last Broadcast poster and box art from around the globe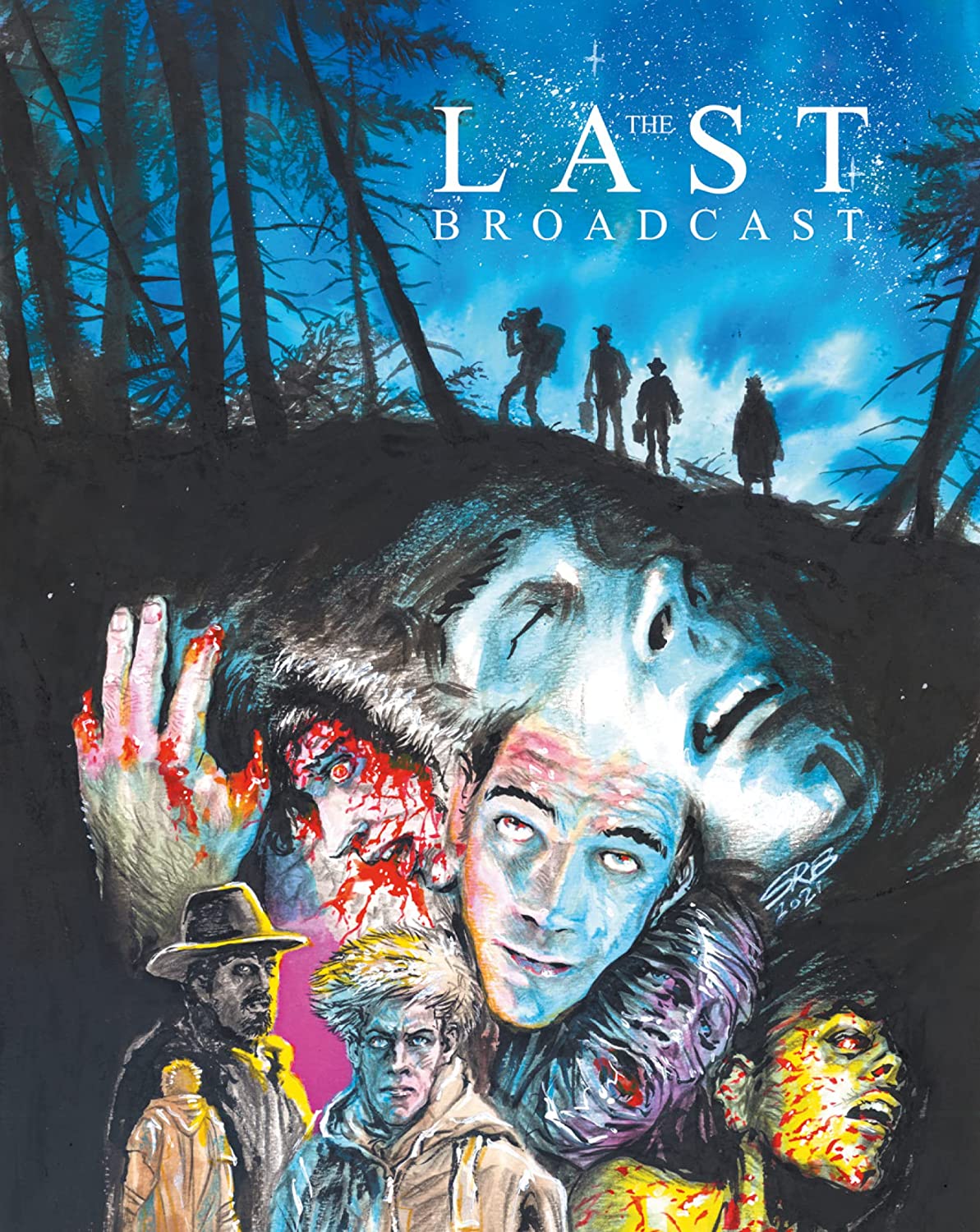 The Last Thing Mary Saw (RLJE Films, DVD)
Winter, 1843. A young woman is under investigation following the mysterious death of her family's matriarch. Her recollection of the events sheds new light on the ageless forces behind the tragedy.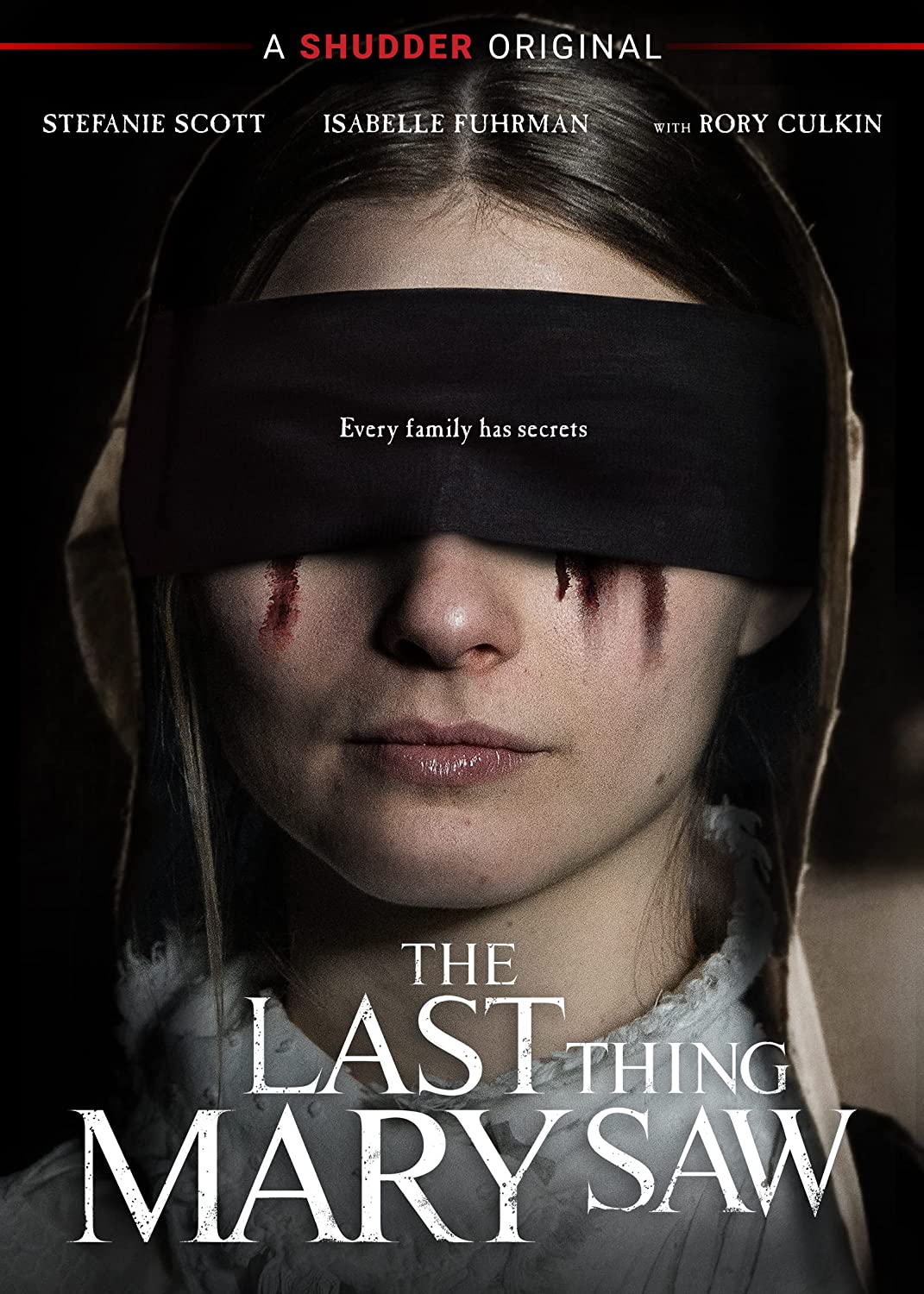 Shark Bait (Vertical Entertainment, DVD)
A group of spring breakers steal jet skis and head out to sea, but the fun quickly turns to horror after a head-on collision leaves them injured, bleeding and stranded in shark-infested waters fighting for their survival.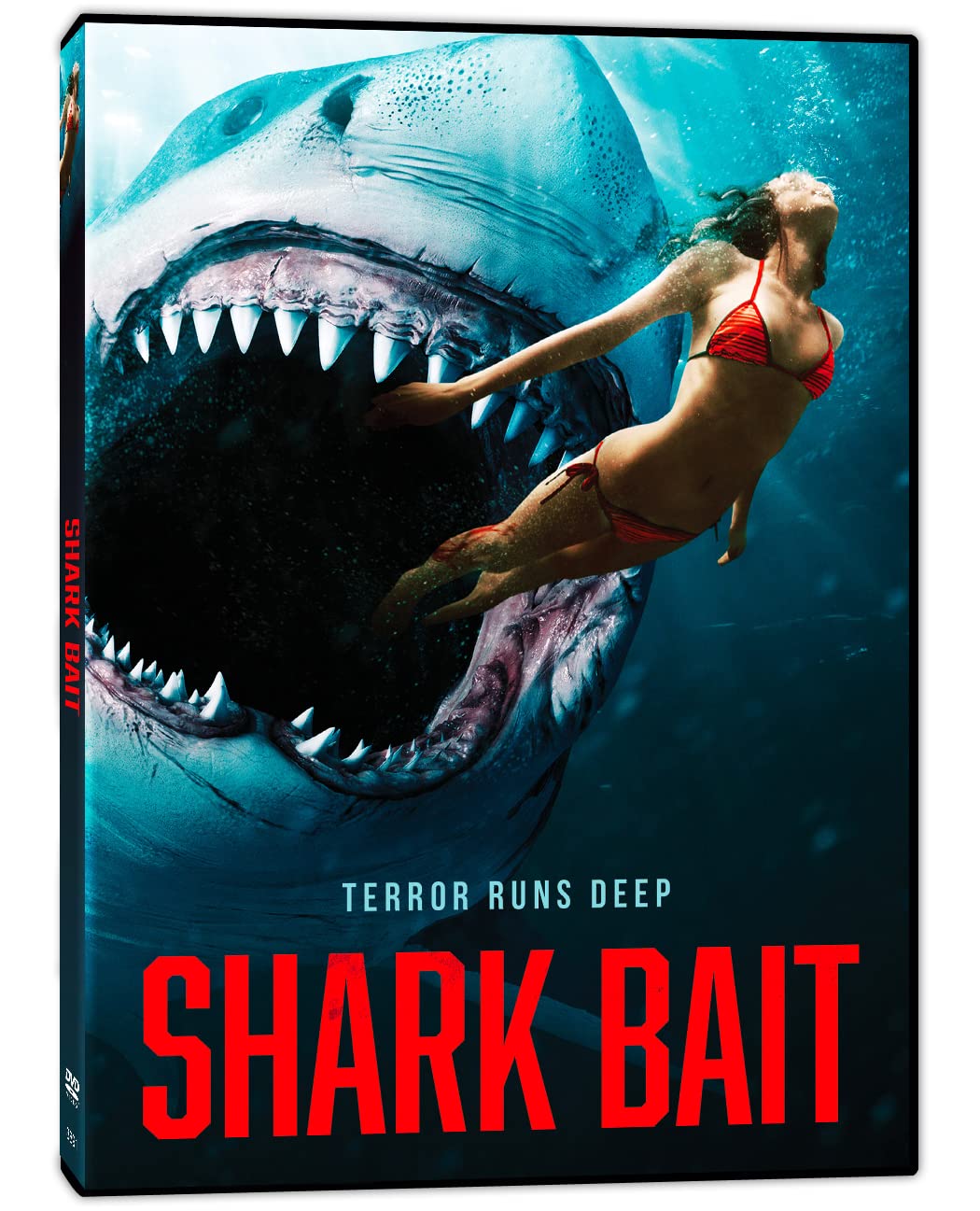 Terror Circus (Code Red, Blu-ray)
Three beautiful young women are bound for Las Vegas to become showgirls. It's not long before their car breaks down, stranding them in the middle of the Nevada desert. After spending the night in their car, a man named Andre (Andrew Prine, Grizzly, Simon, King of the Witches) offers them a lift to his place and a tow truck. But the girls quickly learn there's more to Andre than meets the eye and they're soon taken prisoner, joining a slew of other women. Andre fancies himself a ringleader and these girls are trained and whipped like circus animals. Meanwhile, Andre's daddy is a hideous mutant locked in an outhouse shed, and one of his captives reminds Andre of his dead mommy. Escape seems hopeless at first, but when the pretty girls don't show up for their gig, their agent, Derek Moore (Jazz DJ Legend Chuck Niles) starts looking for them. This cult horror film was directed by the great Alan Rudolph (Choose Me, Trouble in Mind, The Moderns).
Special Features:
-Born Again! Returning to Terror Circus: Interviews with Associate Producer Marvin Almeas, Costume Designer Allan A. Apone, Actress Jennifer Ashley and Special Makeup/Effects Creators Byrd Holland and Douglas J. White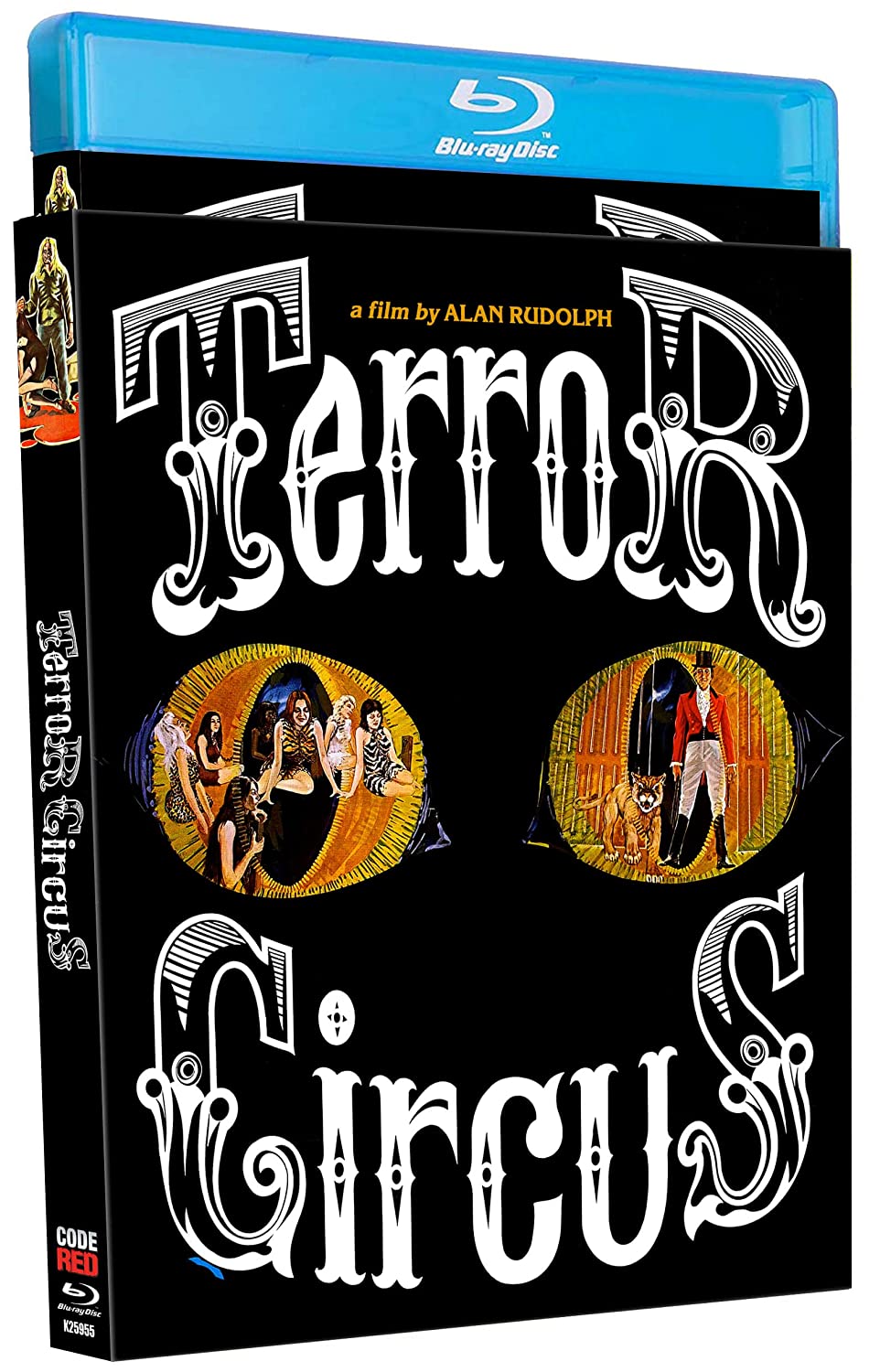 The Twin (RLJE Films, Blu-ray)
After a tragic accident where their son was killed, a young couple decides to move to the other side of the world to focus on their surviving twin son. But life in the countryside turns into a desperate battle for the very soul of their son.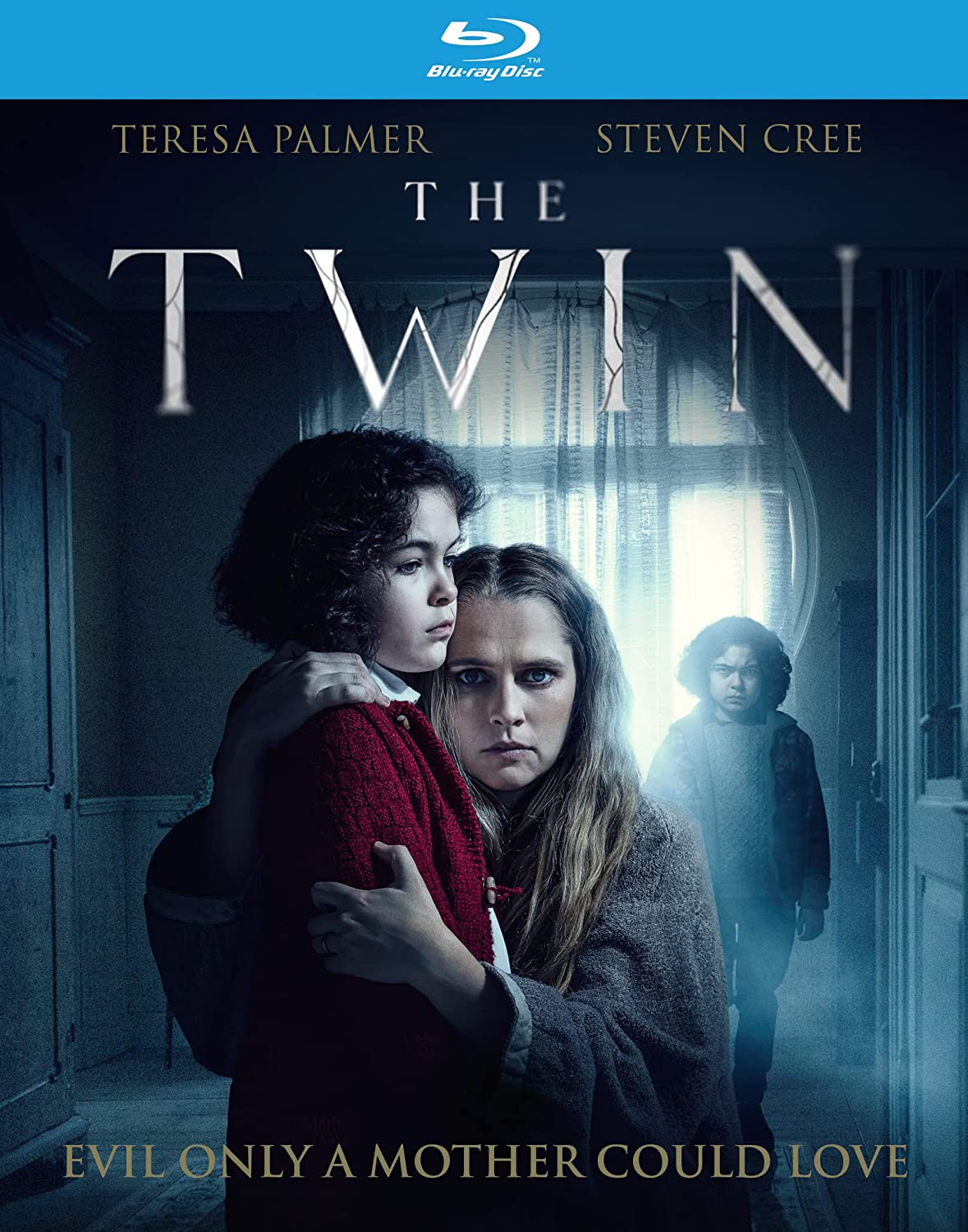 ALSO AVAILABLE THIS WEEK:
Blood Bite (ITN Distribution, DVD)
Death Hunt (Uncork'd Entertainment, DVD)
While We Sleep (VMI Releasing, DVD)