We have an eclectic assortment of titles on tap for this week's home media releases, including some Hammer Horror, a post-apocalyptic television series, several brilliant modern genre classics, and a handful of indie horror to boot. Classic horror fans are definitely going to want to pick up Scream Factory's Collector's Edition Blu-ray for Kiss of the Vampire, and if you've been holding out for the definitive release of A.T. White's Starfish, your prayers have been answered with a new Deluxe Edition Blu that also includes a CD. 12 Monkeys: The Complete Series is headed to both formats on Tuesday, and if you've somehow missed out on seeing The Taking of Deborah Logan, you can remedy that by buying either the Blu-ray or DVD (and then thank me later).
Other releases for July 14th include Jurassic Shark, Game of Death, The Black Cat (2020), Killing Brooke, Reborn, and Coven of Evil.
12 Monkeys: The Complete Series (Mill Creek Entertainment, Blu-ray & DVD)
A man from the post-apocalyptic future, Cole uses a dangerous, untested method of time travel to get from 2043 to the present day. He is on a mission to locate and rid the world of the source of the plague that will eventually annihilate the human race. Assisting him is Dr. Cassandra Railly, a virologist who must decide whether to do harm in order to save the world -- regardless of the fact that she has taken the Hippocratic oath. The sci-fi series is based on Terry Gilliam's 1995 film.
Special Features include:
- Deleted Scenes
- Gag Reels
- Cast Auditions
- Webisodes
- Emily Hampshire Improv Speech
- Podcast Commentary
- Inside 12 Monkeys Featurette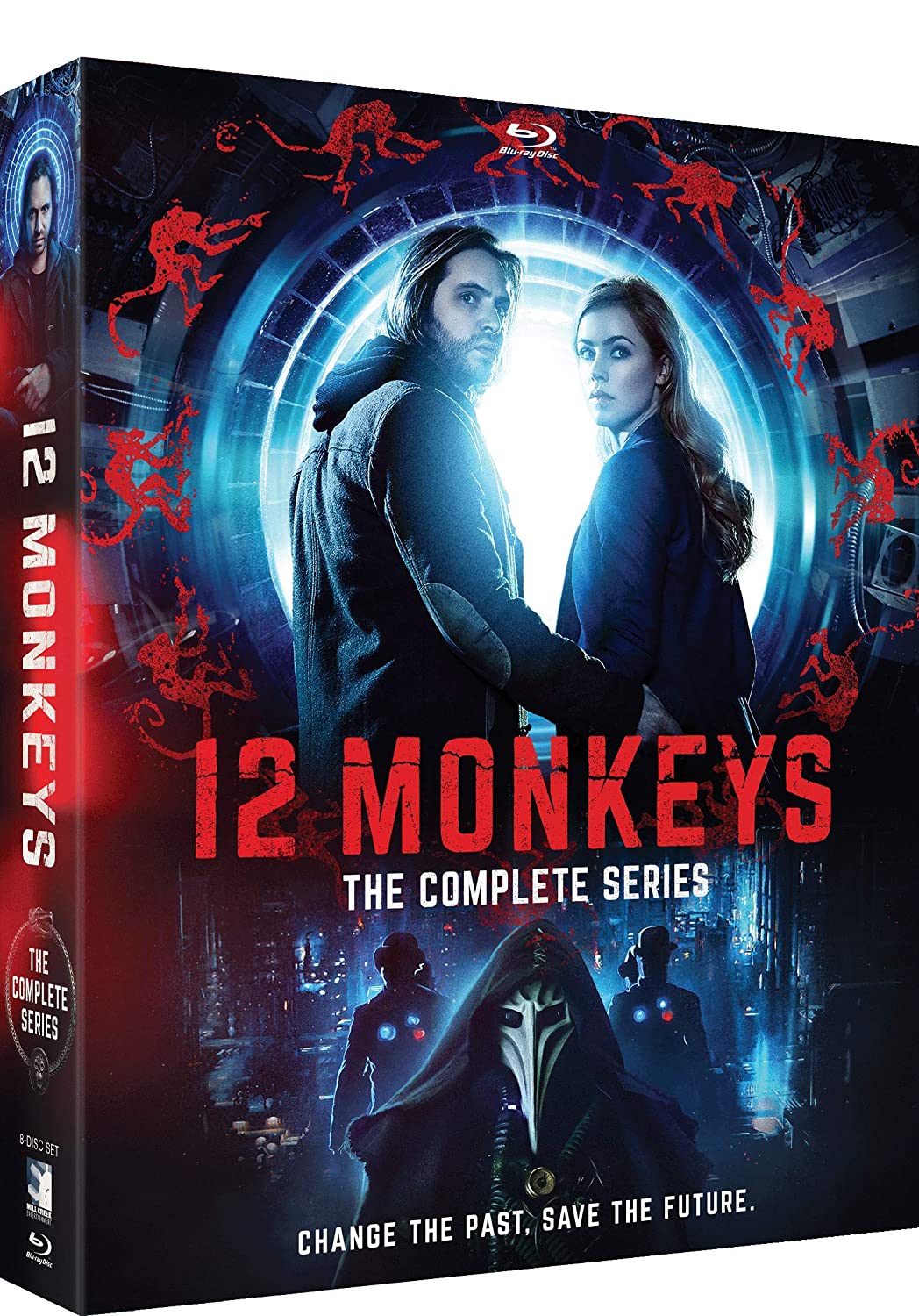 Kiss of the Vampire: Collector's Edition (Scream Factory, Blu-ray)
Lost on the way to their honeymoon, a young couple stumbles upon a mysterious family of vampires and their unspeakably evil leader. When a wrong turn leaves newlyweds Marianne and Gerald Harcourt stranded in a remote Bavarian forest, they have no choice but to accept the hospitality of the hypnotic Dr. Ravna, distinguished lord of a nearby castle. Ravna uses his "children" to lure the newlyweds to his lair, and soon they are plunged into a nightmare of horror and deception from which there may be no escape. Their only hope is Professor Zimmer, who calls upon an ancient ritual in a desperate attempt to destroy the vampires and free Marianne from Ravna's power.
SPECIAL FEATURES:
- NEW 2K scan of the interpositive in two aspect ratios (1.85:1 and 1.66:1)
- NEW Audio Commentary with author/film historian Steve Haberman and filmmaker/film historian Constantine Nasr on the 1.66:1 version
- NEW The Men Who Made Hammer: Composer James Bernard
- NEW The Men Who Made Hammer: Production Designer Bernard Robinson
- Audio Commentary with actors Edward De Souza and Jennifer Daniels, moderated by Peter Irving on the 1.85:1 version
- Theatrical Trailer
- TV Spot
- TV Version Kiss of Evil with optional audio commentary by film historians Troy Howarth and Nathaniel Thompson (in standard definition – 1.33.1)
- Additional scenes added to the TV version Kiss of Evil
- Kiss of Evil TV trailer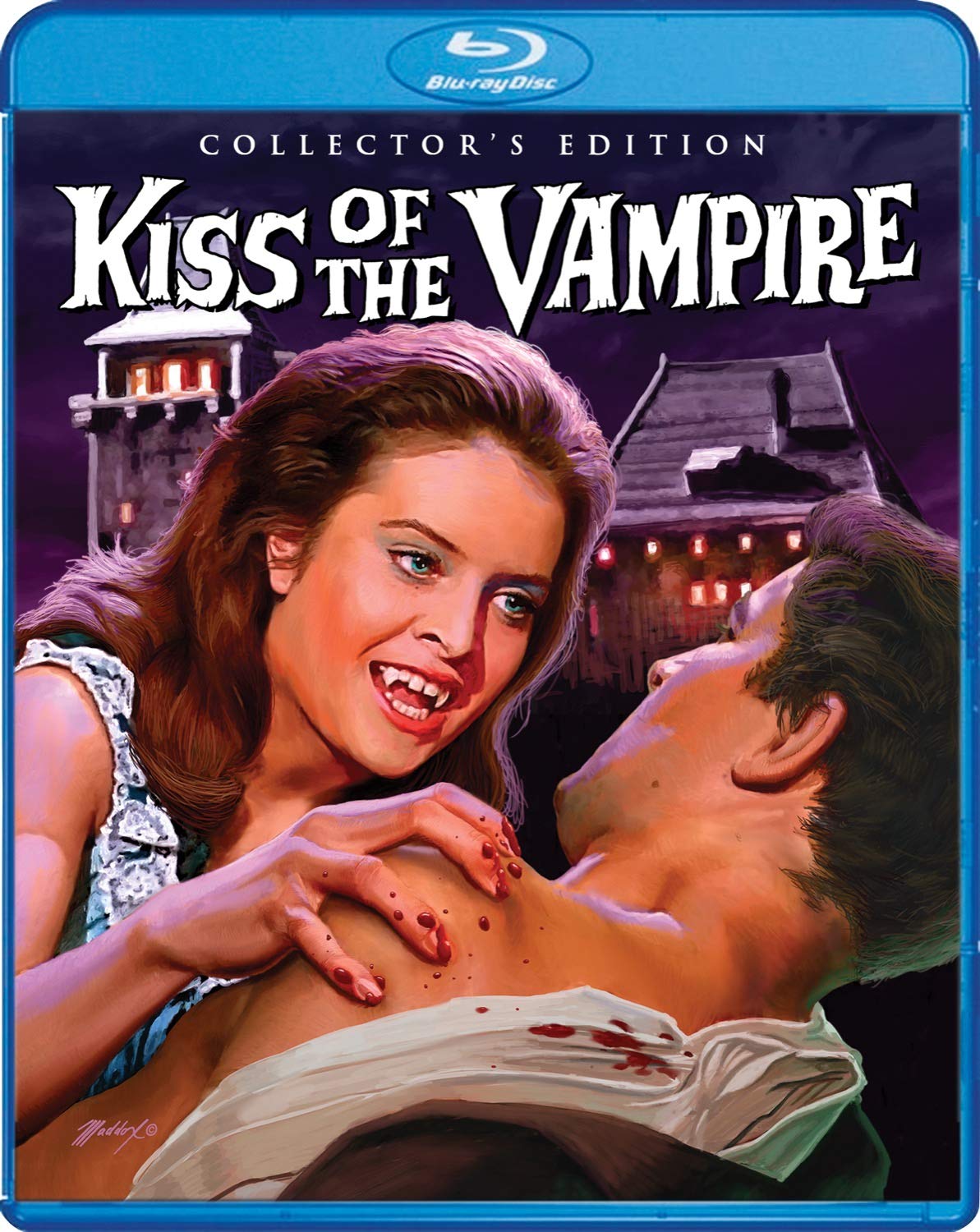 Starfish: Deluxe Edition (Altered Innocence, Blu/CD Combo)
When a mysterious signal from an unknown dimension summons the end of days, it appears as if only Aubrey (Virginia Gardner of MARVEL'S RUNAWAYS, HALLOWEEN [2018]) is left on earth. Trapped in the apartment of her recently deceased best friend, the only clue she has is a single cassette left behind after her friend's death, labeled, "THIS MIXTAPE WILL SAVE THE WORLD." Thrust into a mystery orchestrated by her friend and stricken with grief, Aubrey begins to piece the clues together, uncovering a series of tapes all with pieces of the mystery signal. Along the way, progress is impeded when monstrous creatures begin to overrun the world and close in on her. Aubrey is forced to fight off the encroaching creatures and move beyond her own crippling grief in order to find the remaining tapes and possibly save the world.
Special Features:

- Bonus CD with STARFISH's Score
- Reversible Cover Art
- 2 Audio Commentaries:
- Director A.T. White and Director of Photography Alberto Bañares
- Director A.T. White and 'We Are Geeks'
- Making-Of Featurette (59 minutes)
- Deleted Scenes (22 minutes)
- 2 Q&As at the Alamo Drafthouse (69 minutes)
- 'The Tortoises' Featurette
- Music Video: Ghostlight - "Racehorse"
- Starfish Test Sizzle
- Animated Comparison
- Director Introduction
- Blu-ray Trailer
- Festival Teaser Trailer
- Other Trailers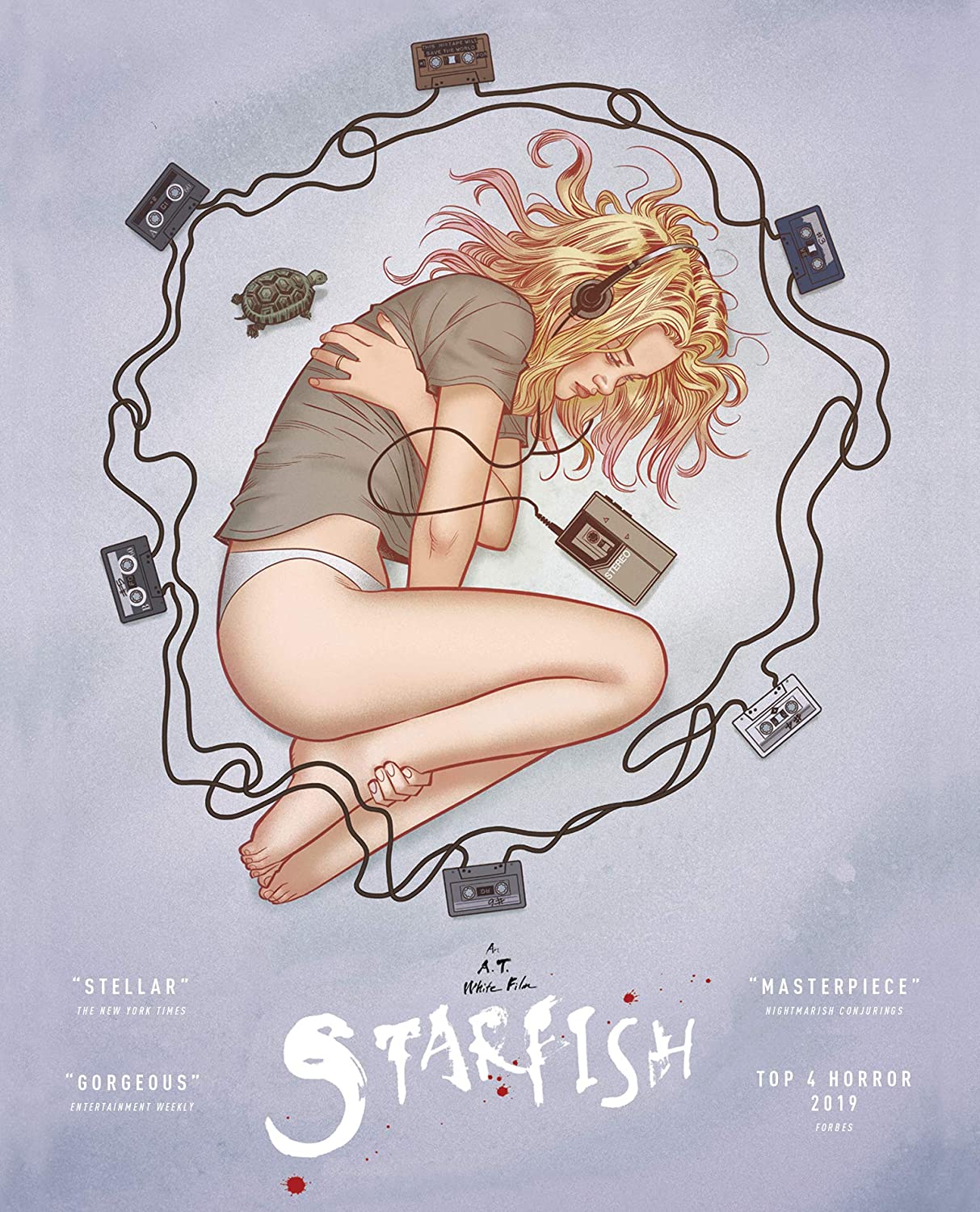 The Taking of Deborah Logan (Terror Films, Blu-ray & DVD)
Deborah Logan, a woman battling Alzheimer's, allows a film crew to document her condition. As the days of filming progress, the crew notes strange behaviors and occurrences happening around Deborah inconsistent with Alzheimer's -things that are dark and ominous. Whatever it is that's within her is clearly trying to get out and it threatens to consume anyone who tries to stop it.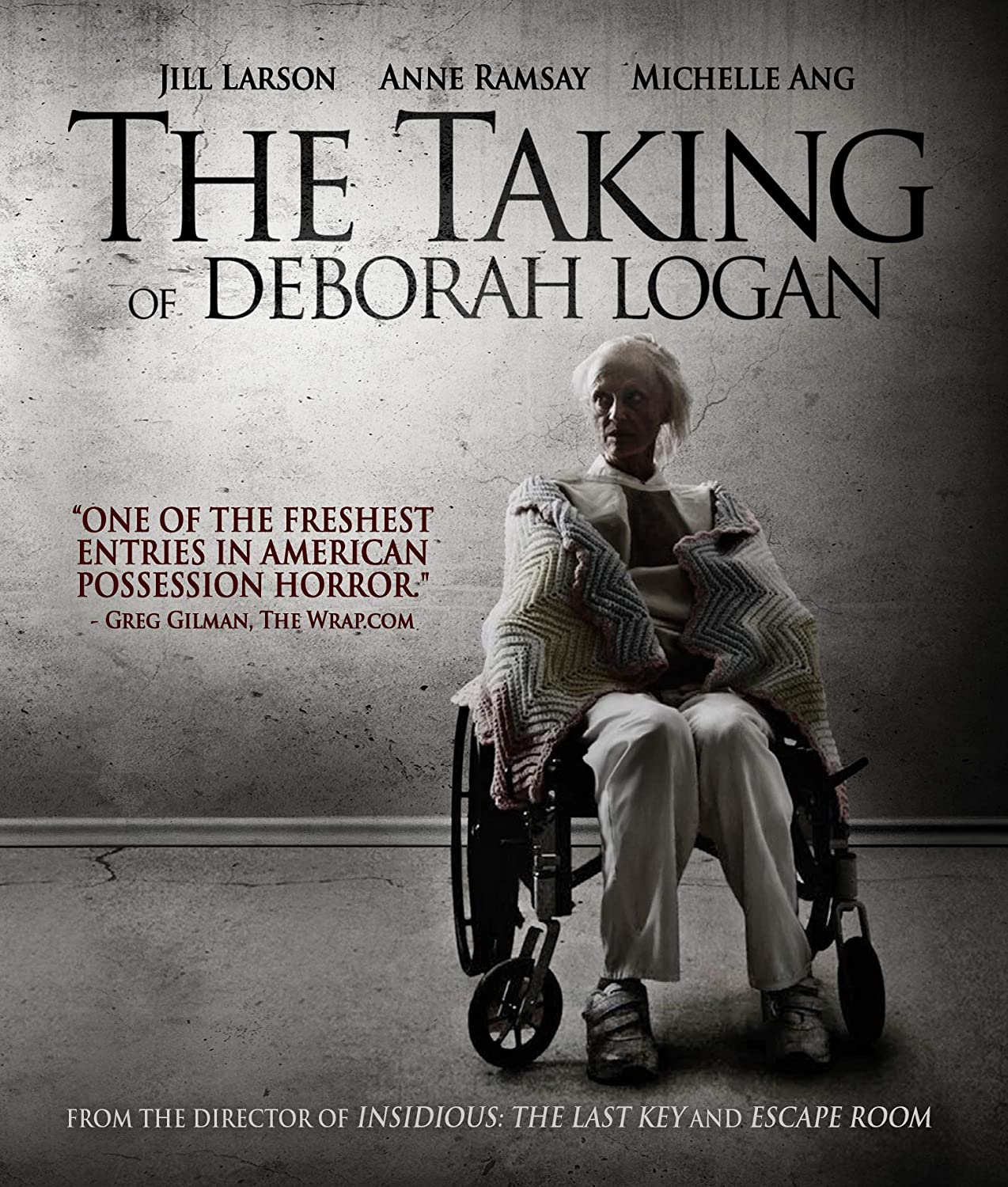 ALSO AVAILABLE THIS WEEK:
Attack of the Killer Tomatoes (Gravitas Ventures, DVD)
Awoken (Lionsgate, DVD) 
The Black Cat (2020) (Wild Eye Releasing, DVD)
Coven of Evil (Worldwide Multimedia, DVD)
Game of Death (Cleopatra, DVD) 
Jurassic Shark (Wild Eye Releasing, DVD)
Killing Brooke (Wild Eye Raw, DVD) 
Reborn (Jinga Films, Blu-ray & DVD)
Strawberry Estates (SRS Cinema, DVD)