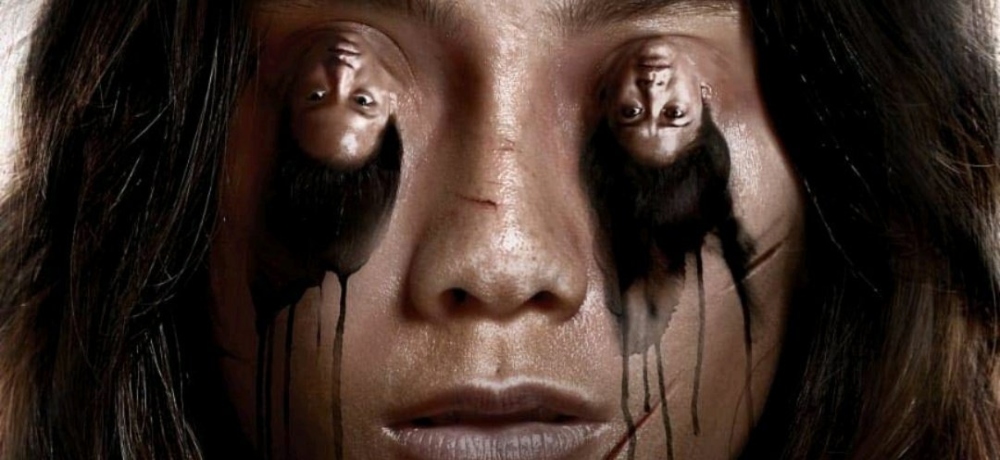 Now with the month of June pretty much in our rearview, it's time to look forward to a new month of VOD and Digital releases headed our way throughout the month of July. There's a lot of great content coming out over the next few weeks, so even though most movie theaters won't be open, you'll still have plenty of stuff to keep you entertained from the comfort of your own home.
Some of the highlights for July's Digital and VOD releases include Homewrecker and Belzebuth on July 7th (the latter had previously been streaming exclusively on Shudder until now), The Beach House on July 9th, Relic on July 10th (this debut from Natalie Erika James was one of my favorite films out of Sundance 2020), the cult classic RAD, which has several digital release dates in July, Joko Anwar's Impetigore on July 23rd (another film I really dug from this year's Sundance lineup), Dave Franco's directorial debut, The Rental, on July 24th, and In Search of Darkness wraps everything up over on Shudder on July 30th (full disclosure: this writer helped produce the project, and also appears in it as well).
Happy Streaming, everyone!
Metamorphosis (Shudder) – Exclusively on Shudder July 2nd
In this fresh spin on a demonic possession story, Joong-Su, an exorcist, must face a demon he tragically failed to defeat in the past when it targets his brother's family next. The demon assumes the form of different family members to sow confusion and distrust, destroying the unit from within. With his loved ones in peril, Joong-Su must face the demon again, at the risk of his own life.
Cut Off (Dark Sky Films) – July 3rd
While performing an autopsy, coroner Paul Herzfeld (Moritz Bleibtreu) discovers a note in the skull of a corpse with a phone number which belongs to his all but estranged daughter, whom he soon discovers has gone missing. The sinister clue leads him on the trail of a deranged killer, who has planted similar clues that must be uncovered in order to save the young woman. Enlisting the reluctant help of an artist and an eager intern, Paul unravels a mystery whose threads run deep and that leads him to a solitary island cut off from the mainland by a winter storm. Based on the international best-seller by Sebastian Fitzek and Michael Tsokos and featuring a stellar cast, Christian Alvart's (Antibodies) gripping Cut Off is a nerve-wracking psycho thriller that will leave you gasping until the very last breath.
Battlefield 2025 (Uncork'd Entertainment) – July 7th
Weekend campers, an escaped convict, young lovers and a police officer experience a night of terror when a hostile visitor from another world descends on a small Arizona town.
Belzebuth (RLJE Films) – July 7th
Special Agent Emanuel Ritter leads a police investigation into a series of shocking deaths. But after a priest from the Vatican finds a link between the murders and an ancient demon, a descent into horror ensues. BELZEBUTH is a dark, terrifying new tale of demonic possession.
Browse (FilmRise) – July 7th
What Richard wanted was a fresh start, what he got was a nightmare. BROWSE tells the story of Richard Coleman (Lukas Haas), an introverted man who becomes convinced that his identity has been hacked after dabbling in online dating. Desperate for clarity, Richard seeks to uncover the truth of who is trying to manipulate him and why, but the more he struggles with his futile investigation, the further he's cast into an insurmountable web of paranoia that threatens to destroy his thinning hold on reality.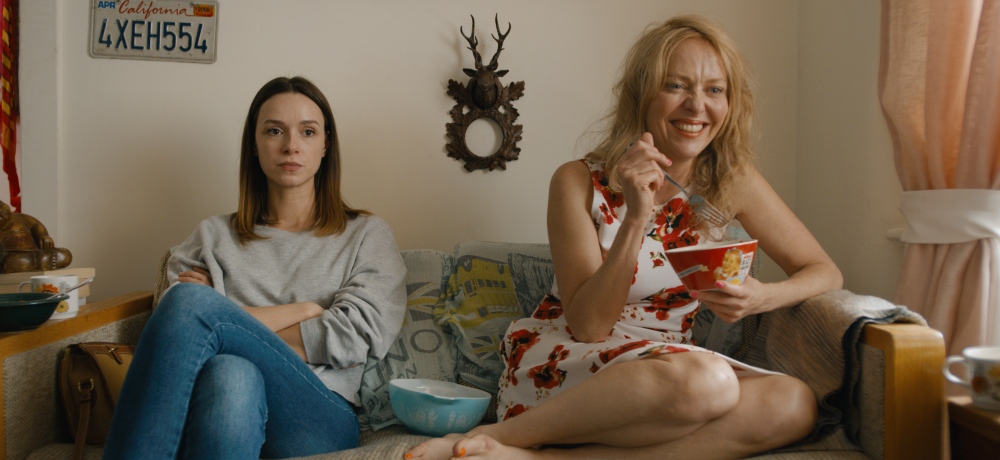 Homewrecker (Uncork'd Entertainment) – July 7th
Michelle is an interior designer and newlywed to Robert. Linda lives alone and fills her days with painting and exercise classes. Seeking a new friend, Linda coerces the reserved, deferential Michelle into visiting her home for a spontaneous interior design consultation. Once inside, it quickly becomes clear that Linda has something far more sinister on her mind than throw pillows.
Parts Unknown (Wild Eye Releasing) – July 7th
After losing their livelihoods, a crazed family of disgraced professional wrestlers embarks on a spree of murder and carnage to satisfy a deal made with a demonic entity from another dimension.
Skyman (Gravitas Ventures) – July 7th
In 1987, just days after his 10th birthday, Carl Merryweather rocked the local news community when he claimed he was visited by an extraterrestrial life form. Despite other alleged sightings reported that same evening, skeptical authorities shrugged off the claims. Now, almost three obsessive decades later, Carl is set on a mission to reunite with the being he calls 'the Skyman' to not only prove the skeptics wrong but to ultimately find his own true sense of purpose. Through first-hand home videos interwoven with news footage and interviews, Skyman is a bold and compelling study of the fascinating and unquestioning world of UFO subculture.
The Beach House (Shudder) – Exclusively on Shudder July 9th
Escaping to his family's beach house to reconnect, Emily and Randall find their off-season trip interrupted by Mitch and Jane Turner, an older couple acquainted with Randall's estranged father. Unexpected bonds form as the couples let loose and enjoy the isolation, but it all takes an ominous turn as increasingly strange environmental phenomena begin to warp their peaceful evening. As the effects of an infection become evident, Emily struggles to make sense of the contagion before it's too late.
Archive (Vertical Entertainment) – July 10th
2038: George Almore is working on a true human-equivalent AI. His latest prototype is almost ready. This sensitive phase is also the trickiest. Especially as he has a goal that must be hidden at all costs: being reunited with his dead wife. 
A Deadly Legend (Gravitas Ventures) – July 10th
A real estate developer buys an old summer camp to build new homes. However, the property has a dark history that ties to a legend of supernatural worship and human sacrifice. A celebration weekend turns deadly when construction disturbs forbidden ground. Unable to escape, they must fight for survival and destroy the ancient megalith, forever closing the gateway to the Dark Dimension and the spirits from beyond.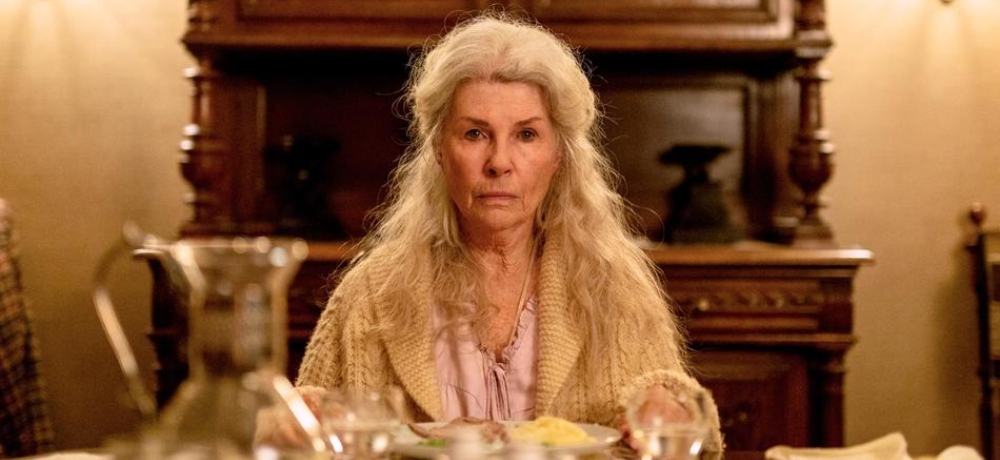 Relic (IFC Films) – July 10th
When elderly mother Edna (Robyn Nevin) inexplicably vanishes, her daughter Kay (Emily Mortimer) and granddaughter Sam (Bella Heathcote) rush to their family's decaying country home, finding clues of her increasing dementia scattered around the house in her absence. After Edna returns just as mysteriously as she disappeared, Kay's concern that her mother seems unwilling or unable to say where she's been clashes with Sam's unabashed enthusiasm to have her grandma back. As Edna's behavior turns increasingly volatile, both begin to sense that an insidious presence in the house might be taking control of her. All three generations of women are brought together through trauma and a powerful sense of strength and loyalty to face the ultimate fear together.
Volition (Giant Pictures) – July 10th
In this time-bending cerebral science-fiction thriller, a man afflicted with clairvoyance tries to change his fate when a series of events leads to a vision of his own imminent murder. Awarded as BEST FEATURE at the Philip K. Dick Film Festival, among a slew of other awards and critical acclaim, VOLITION is a tightly-wound puzzle of a ride.
RAD (Utopia) – On AltaVOD July 10th & On Demand July 24th
Originally released in 1986 during the rise of the BMX bike craze, this powerful piece of pop cultural nostalgia is finally coming to disc, newly restored in 4K from its original negative by Fotokem. The film follows Cru Jones (Bill Allen), a small town kid determined to win an infamous BMX race set on a nearly impossible course known as Helltrack. A sleeper hit upon its initial release, RAD has become one of the iconic cult films of the 1980s and amongst BMX professionals, spawning fan clubs and repertory film screenings for decades.
Coven (Uncork'd Entertainment) – July 14th
Five undergrad witches come together in order to perform a ritual to invoke the ancient powers of the witch Ashura. The leader of the coven gets carried away and accidentally kills one of the witches during the ritual. She needs the strength of a complete coven to invoke Ashura's powers and sends them out to find a final witch. As she absorbs power the surviving girls plot to take her down but the possessed witch unleashes hell on campus with only one young witch left to stop her.
Lake of Death (Shudder) – Exclusively on Shudder July 16th
A year after her twin brother died a mysterious death, Lillian and her friends head to the old family cabin to say their goodbyes. But soon after they arrive, eerie and gruesome events begin to occur. As the lines between reality and Lillian's nightmares blur, she must fight both an external and internal struggle to stay alive. Is a horrific local legend becoming reality, or is the real enemy among them?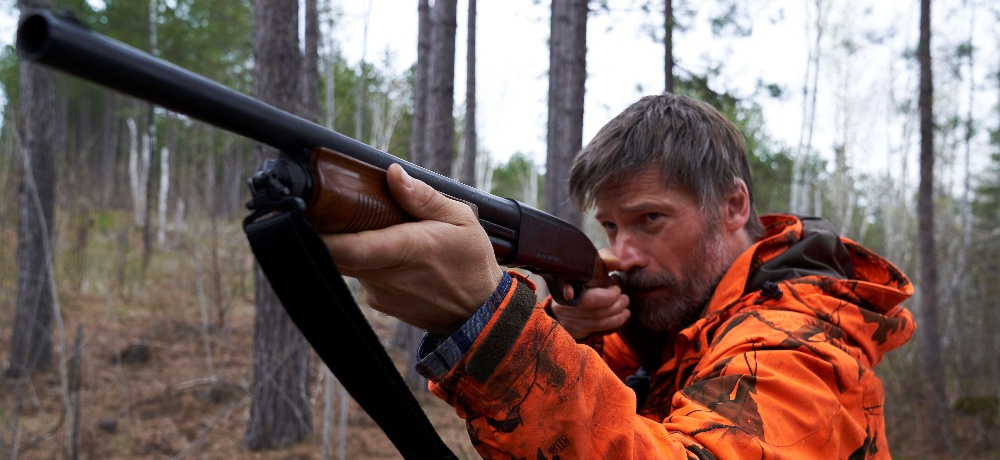 The Silencing (Saban Films) – On DirecTV July 16th
A reformed hunter (Nikolaj Coster-Waldau) and a sheriff (Annabelle Wallis) are caught in a deadly game of cat and mouse when they set out to track a killer who may have kidnapped the hunter's daughter five years ago.
Ghosts of War (Vertical Entertainment) – July 17th
Five battle-hardened American soldiers are assigned to hold a French Chateau near the end of World War II. Formerly occupied by the Nazi high command, this unexpected respite quickly descends into madness when they encounter a supernatural enemy far more terrifying than anything seen on the battlefield.
Attraction 2: Invasion (Dark Sky Films) – July 21st
Two years have passed since an alien spaceship crash-landed in Chertanovo. After her direct contact with extra terrestrial technologies, Julia, a previously ordinary girl, has become an object of study at the Ministry of Defense's secret labs. While undergoing their analysis, she discovers she is developing seemingly impossible superhuman powers. And soon she finds that not only are her fellow humans out to harness her newfound abilities, but that her amazing potential has made her the target of new intergalactic entities, plunging the world into a cosmic threat.
Blood Vessel (The Horror Collective) – July 21st
A life-raft lost at sea encounters an abandoned Nazi vessel. Boarding the ship, they find a far more daunting enemy.
The Room (RLJE Films) – July 21st
In THE ROOM, when Kate and Matt leave the city to move into an old house, they discover a secret hidden room that has the extraordinary power to materialize anything they wish for. Their new life becomes a true fairytale. Yet beneath this apparent state of bliss, something darker lurks: some wishes can have dire consequences.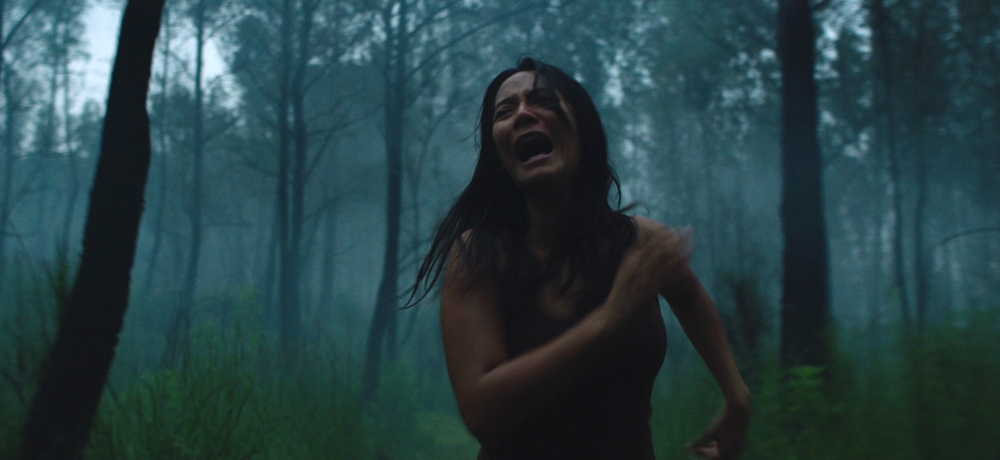 Impetigore (Shudder) – Exclusively on Shudder July 23rd
After surviving a murder attempt in the city, Maya, a down-on-her-luck young woman, learns that she may inherit a house in her ancestral village. With her friend Dini, Maya returns to the village of her birth, unaware that the community there has been trying to locate and kill her to remove the curse that has plagued the village for years. As she begins to discover the complicated reality about her past, Maya finds herself in a fight for her life. 
Amulet (Magnet Releasing) – July 24th
Following an accident that leaves him homeless in London, former soldier Tomaz is brought to the rotting home of Magda, a lonely woman in desperate need of help as she looks after her dying mother. Though at first resistant, Magda eventually welcomes him into their lives and allows him to help her care for them. But as he worms his way into their routine and begins to fall for Magda, Tomaz starts to notice strange, unexplainable, and ugly phenomena. Something seems very wrong with the mysterious old woman who never leaves the top floor, and Magda may in fact be enslaved to do her otherworldly bidding.
The Rental (IFC Films) – July 24th
Two couples looking to celebrate their seed money from a new business venture, embark on a weekend getaway to a seemingly perfect house they've booked online. But what begins as a festive weekend for the four close friends turns into something far more sinister as secrets they've kept from each other are exposed and paranoia grows that they may not be alone.
Dead Dicks (Artsploitation Films) – July 28th
When Becky, a young nursing student receives a series of panicked messages from her older brother Richie, she rushes over to check on him. Following a seemingly successful suicide attempt, Richie, who suffers from mental illness, is not only very much alive but also what appears to be his own dead body. When Becca gets to his apartment, they find several more dead versions of Richie and together, try to figure out how and why he keeps being reborn each time he takes his own life.
In Search of Darkness (Shudder) – Exclusively on Shudder July 30th
Tracking major theatrical releases, obscure titles and straight-to-video gems, this four-plus-hour documentary explores '80s horror films year-by-year. Topics include groundbreaking practical effects; the home-video revolution; poster art and project marketing; creative and budgetary challenges; sound design and musical scores; the 3-D resurgence; heroes and villains; sex, nudity and "the final girl" controversy; and the pop culture context that fueled the genre. Filled with countless clips and entertaining moments, In Search of Darkness is a nostalgia trip through a game-changing decade, as told by both experts and the icons who influenced the modern landscape of genre cinema.