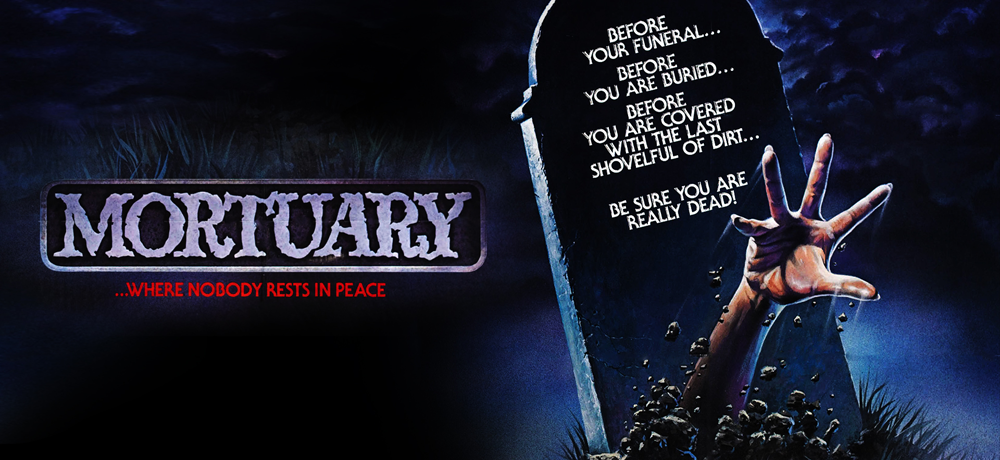 Hello, everyone! We've got a bunch of new home media releases on tap today including a handful of classic films and some new genre offerings as well. MVD is showing some love to The House on Sorority Row and Mortuary (1983) with Special Edition Blu-rays, and Cauldron Films is resurrecting The Crimes of the Black Cat and Beyond Terror in HD as well. As far as new horror goes, Arrow Films has put together a stellar home release for Threshold, Scream Factory is releasing Dark Spell on both formats, and if you haven't had a chance to check out A Nightmare Wakes yet, RLJE Films has you covered.
Other releases for July 6th include Scott Pilgrim vs. the World 4K, Doors, Medusa, Claw, Hell's Bells, Scarecrow County and Sharks of the Corn. 
Beyond Terror (Cauldron Films, Blu-ray)
Their Nightmare Was Further than Fear... It was BEYOND TERROR ! After a drug-fueled night of violence, a group of young degenerates and their hostages find themselves stranded in a remote, abandoned church in rural Spain. Their evening of debauchery and blasphemy quickly turns to greed when they discover a local legend that tells of a vast fortune guarded by mummies in the catacombs beneath the ruins. Their lust for the treasure is short-lived as they find that the supernatural horror in the catacombs is something further than fear... it is Beyond Terror! Beyond Terror (Más allá del terror) is a lost gem that is long overdue for rediscovery. Never available on home video in the United States, Beyond Terror makes its worldwide Blu-ray debut from Cauldron Films with a brand new 4K scan from the camera negative that has been restored to its original grim glory. Co-written by Juan Piquer Simón (Pieces, Slugs), this early '80s hybrid unfolds like an homage to Amando de Ossorio's Tombs of the Blind Dead, by way of Mario Bava's Rabid Dogs, with a healthy dose of violence, gore, sex, eerie crypts and supernatural revenge!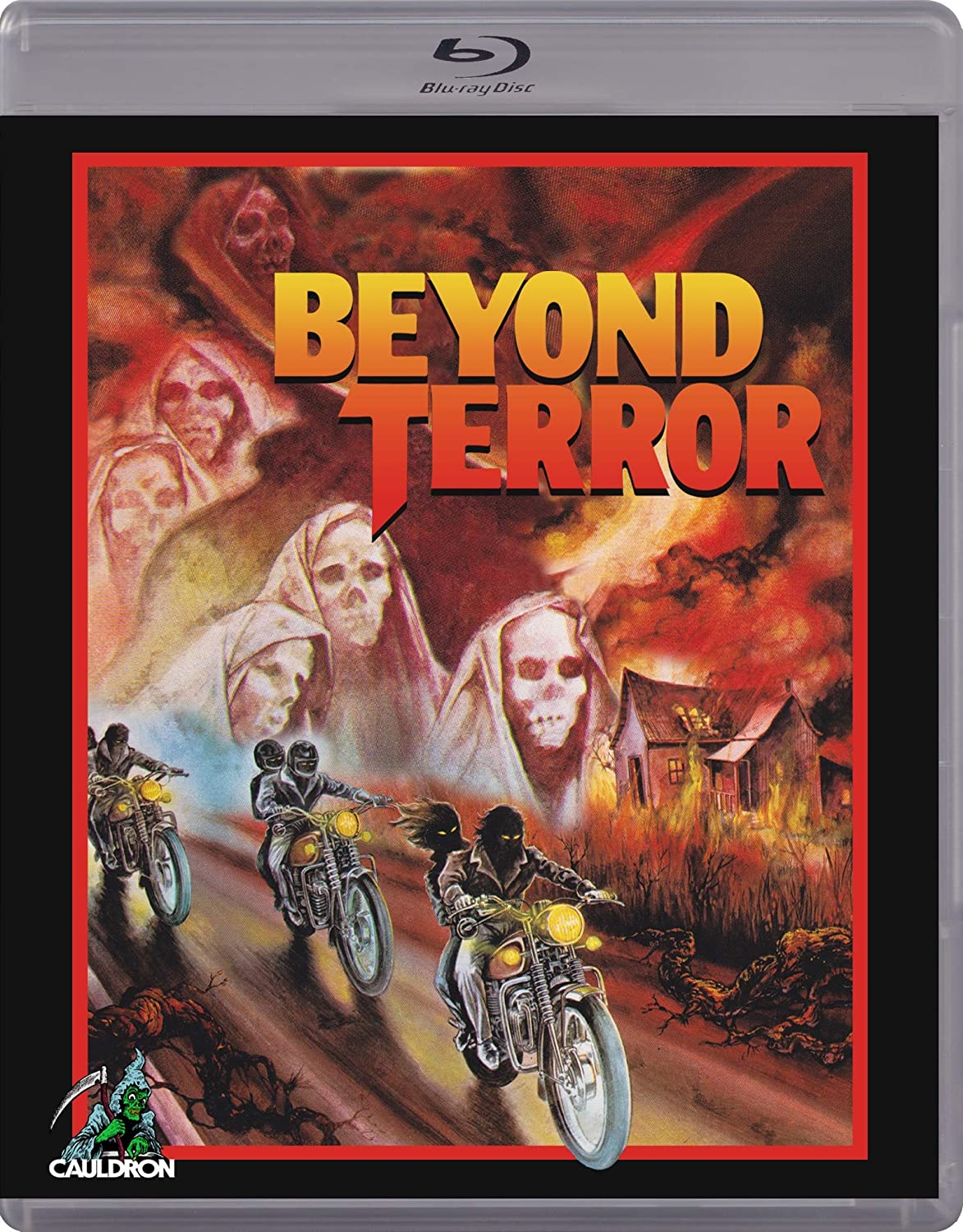 The Crimes of the Black Cat (Cauldron Films, Blu-ray)
After a young model seemingly dies of a heart attack, her lover, Peter Oliver (Anthony Steffen, The Night Evelyn Came out of the Grave, Django the Bastard) and his butler begin their own investigation into the death and soon find an intertwined series of murders, all involving a cat and a yellow shawl. One step ahead of the police, but always right behind the killer, Peter manages to piece together clue after clue until the final, shocking showdown with the bloodthirsty killer. Released in the shadows of Dario Argento's wildly successful The Bird with the Crystal Plumage (and one of over 30 Italian giallo films produced in 1972), The Crimes of the Black Cat delivers the style of a classic giallo with sleazy, over the top violence that rivals Italian films from a decade later. Despite its pedigree of talent including Sylva Koscina (Lisa and the Devil), Renato De Carmine (Challenge to White Fang), Giacomo Rossi Stuart (Death Smiles at a Murderer, Shanghai Joe), Umberto Raho (Amuck, Summertime Killer), and Annabella Incontrera (The Case of the Blood Iris), an eerie score by Manuel De Sica (Dellamorte Dellamore), and behind the scenes work from Fabrizio De Angelis (producer of Zombie, The Beyond) The Crimes of the Black Cat has been largely ignored on home video. Previously unavailable in HD or in the proper aspect ratio, The Crimes of the Black Cat makes its worldwide Blu-Ray debut with an uncut 4K restoration via Cauldron Films.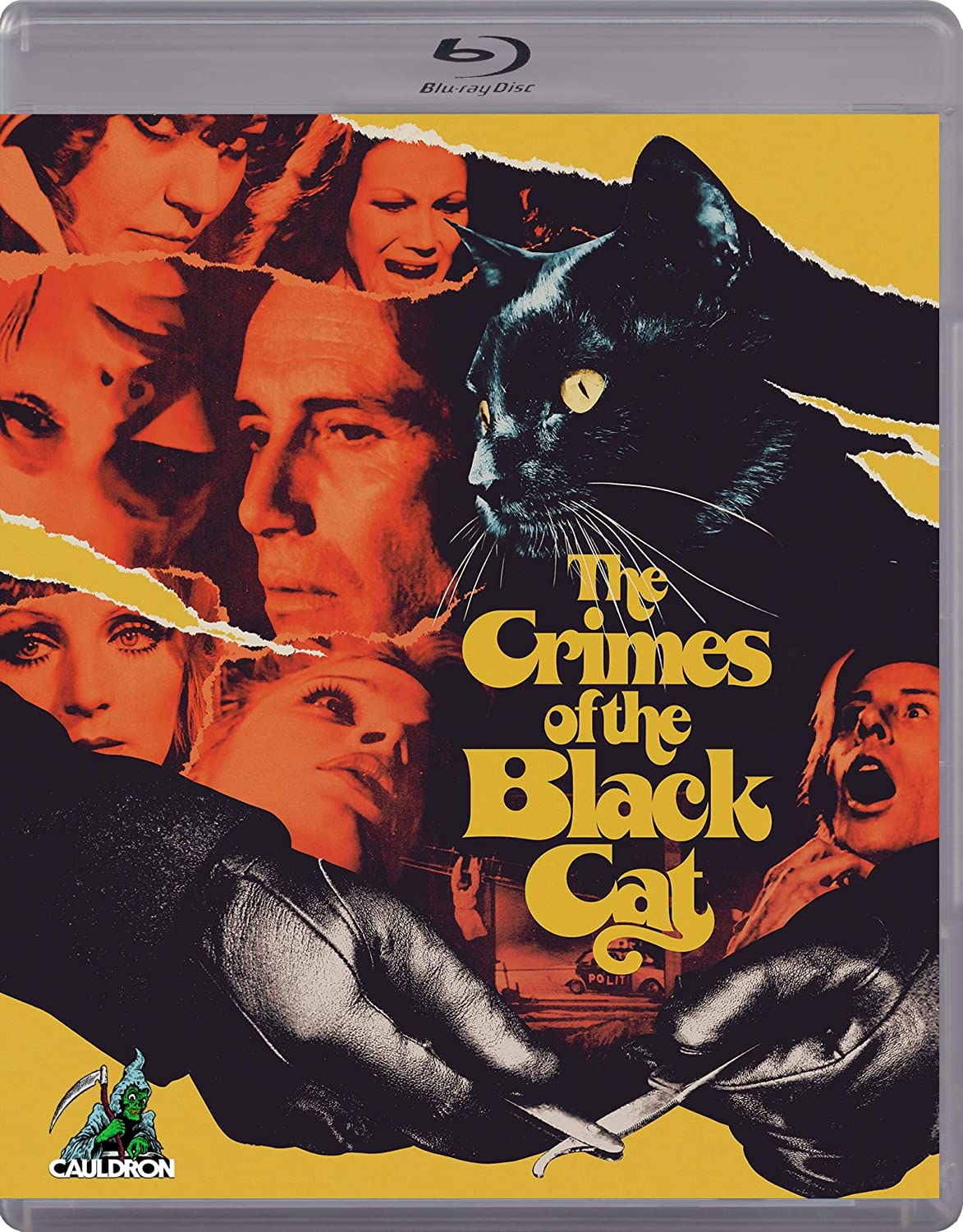 Dark Spell (Scream Factory, Blu-ray & DVD)
A young woman suffers from being in love with her husband that has left her, so she decides to bring him back with a spell called "Black Wedding", which is a magical ritual known for its great power and irreversibility. After the ritual, her beloved spouse comes back, his love becomes more like an obsession and he is even ready to kill her so as not to give her to anyone. When the maddened husband dies, the demonic possession does not stop.
The House on Sorority Row: Special Edition (MVD, Blu-ray & DVD)
This fabulous, sexy suspense / horror film combines a tantalizing story with heart-pumping direction to deliver a smashing impact that has been called ''enough to make viewers consider dorm life.''
Come meet the girls of Theta Pi. All through college they've lived under the tyranny of their resident house mother. But tonight will be different. Tonight the girls of Theta Pi are celebrating their graduation in the most deadly way they know. You're invited to join them for this night of terror and madness – the fatal last fling of Theta Pi – in the smash hit film THE HOUSE ON SORORITY ROW.
When these inventive senior sisters decide to do in their demented house mother, it's an easy task. But, someone has seen, someone who wants revenge. And no college class could have prepared the girls – or you – for the horrifying mayhem that greets them on that last fateful night in THE HOUSE ON SORORITY ROW.
SPECIAL FEATURES:
High Definition (1080p) presentation of the main feature in 1.78:1 aspect ratio with LPCM 2.0 stereo sound plus a second, alternate version of the film with director approved pre-credit sequence with mono audio

Optional English Subtitles on main feature

Audio Commentary with director Mark Rosman

Audio commentary with director Mark Rosman and stars Eileen Davidson and Kathryn McNeil

Interviews with cast and crew including: Director Mark Rosman, stars Harley Jane Kozak, Eileen Davidson and Kathryn McNeil, Composer Richard Band and Producer Igo Kantor

Original Pre-Credit Sequence

Alternate ending storyboards

TV Spots

Theatrical Trailer

Reversible Artwork

Collectible Mini-Poster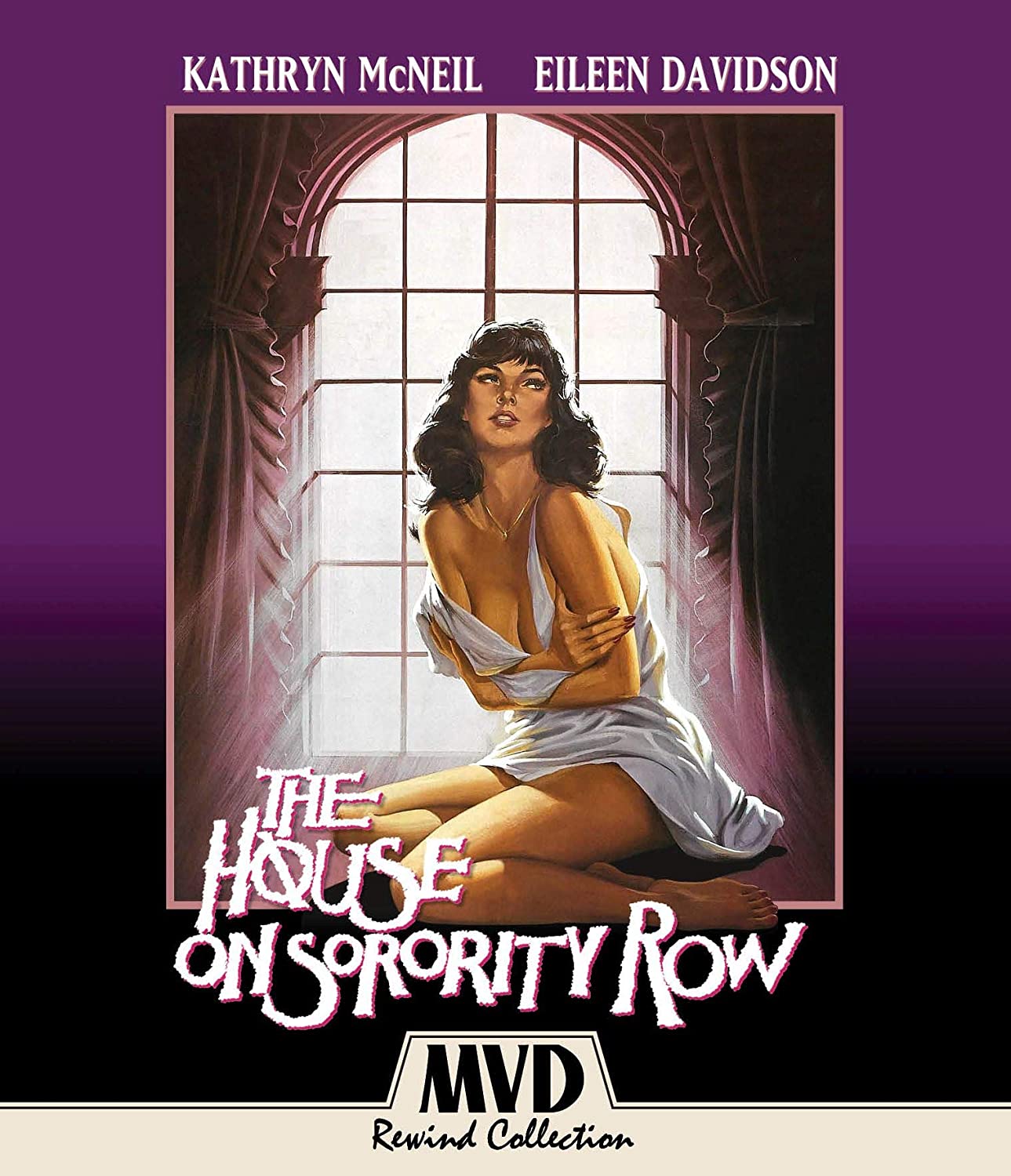 Mortuary (1983): Special Edition (MVD, Blu-ray & DVD)
Real-life husband and wife Lynda Day George (TV's 'Mission Impossible') and Christopher George (Pieces) star along with Bill Paxton (Aliens), Mary McDonough (TV's 'The Waltons') and David Wallace (Humongous) in this chilling tale of horror-filled nightmares that come startlingly close to reality.
Christie Parson (McDonough) has been having terrifying nightmares ever since her father, Dr. Parson, drowned in the family swimming pool. She knows his death was not an accident, but no one will believe her... until her boyfriend, Greg Stevens (Wallace), sees the hooded figures that Christie describes in her dreams, in the town's mortuary. Greg's and Christie's curiosity plummets them into a series of bizarre and terror-filled circumstances, leading them to the ghastly truth behind her father's so-called accidental death. MORTUARY... where nightmares become a reality!
SPECIAL FEATURES:
High Definition (1080p) presentation of the main feature in 1.78:1 aspect ratio

Audio: 2.0 Mono (LPCM)

Optional English Subtitles

Interview with Composer John Cacavas

Original Theatrical Trailer

Collectible Mini-Poster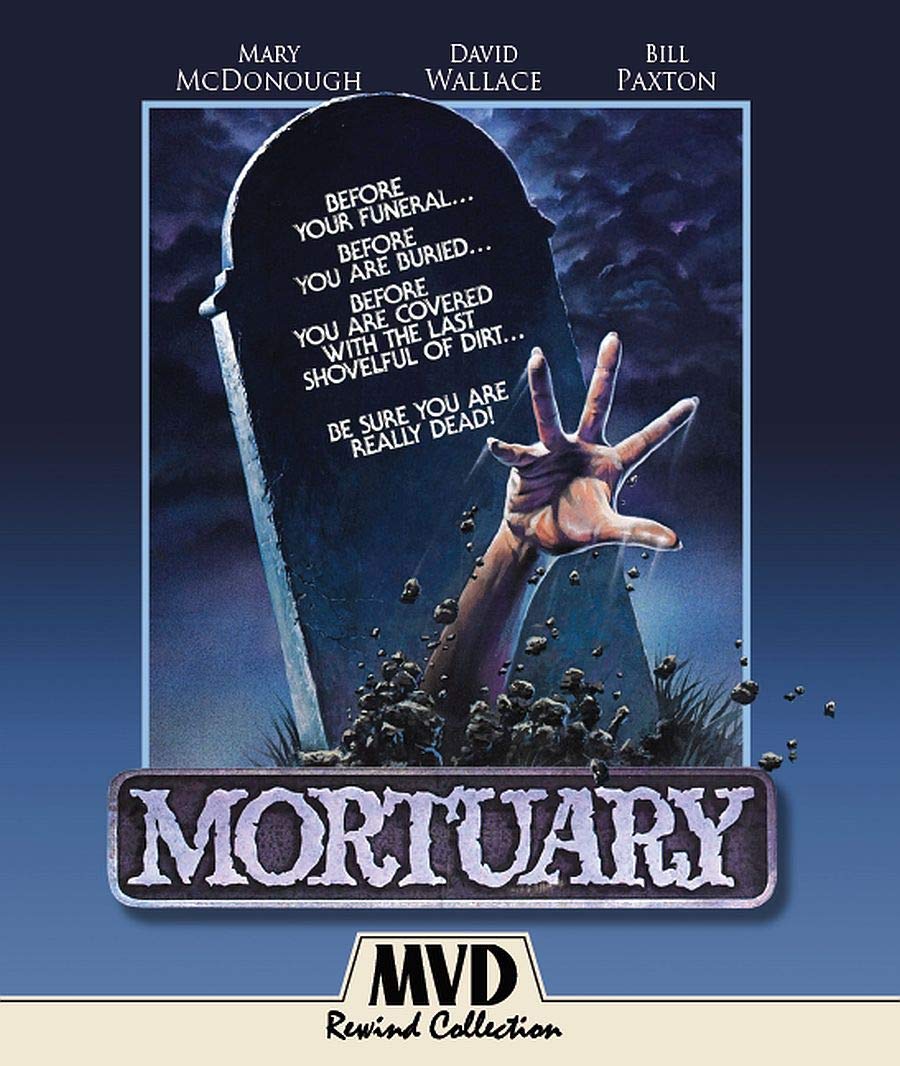 A Nightmare Wakes (RLJE Films, DVD)
A NIGHTMARE WAKES is based on the timeless novel and the birth of one of cinema's most iconic monsters. While composing her famous novel "Frankenstein," Mary Shelley descends into an opium-fueled fever dream and carries on a torrid love affair at a remote lake house. As she writes, the characters of her novel come to life and begin to plague her relationship, forcing everyone—including herself—to question her sanity.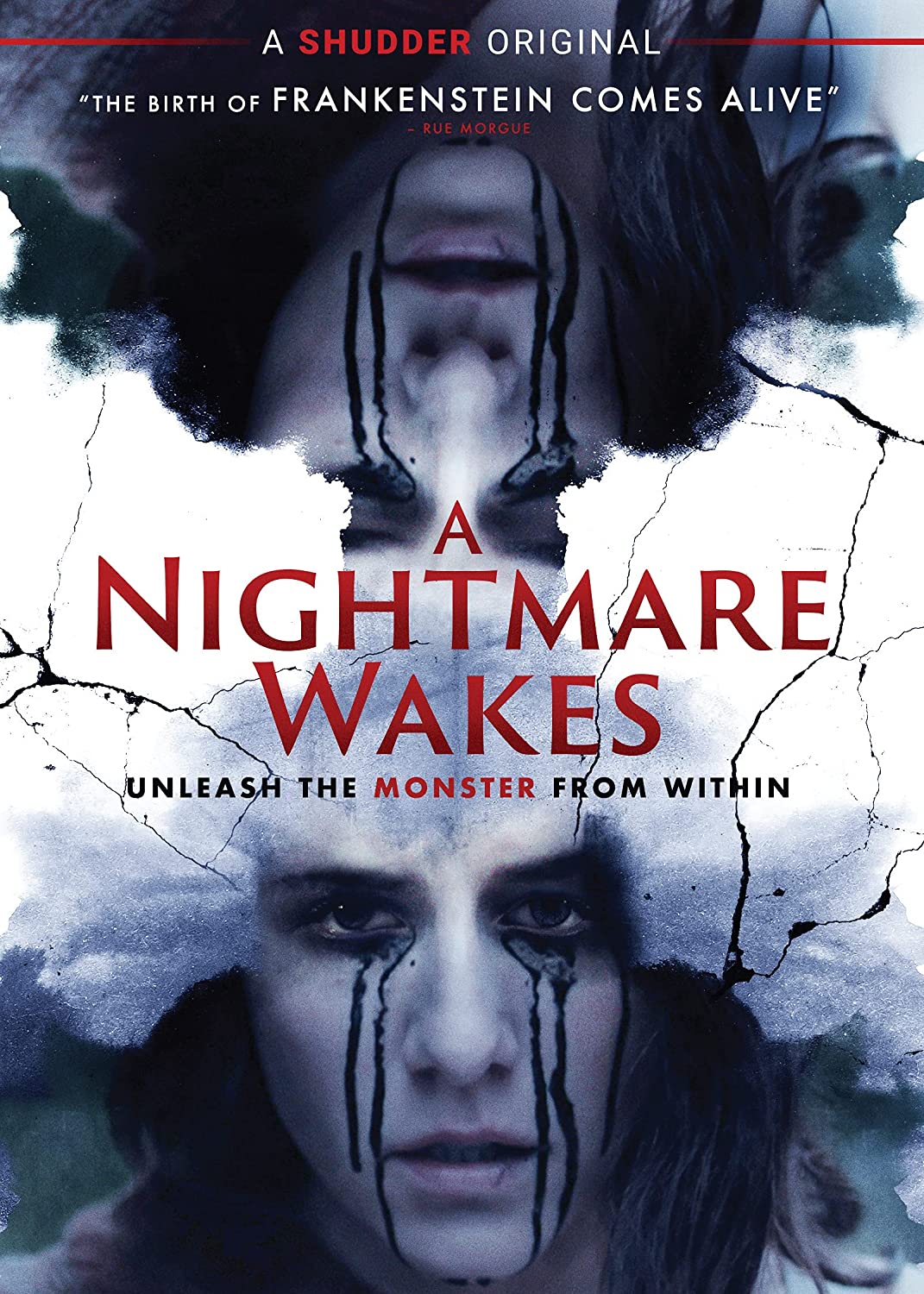 Scott Pilgrim vs. the World 4K (Universal Pictures Home Entertainment, 4K Ultra HD/Blu/Digital)
Meet charming and jobless Scott Pilgrim (Michael Cera). A bass guitarist for garage band Sex Bob-omb, the 22-year-old has just met the girl of his dreams...literally. The only catch to winning Ramona Flowers (Mary Elizabeth Winstead)? Her seven evil exes are coming to kill him. Genre-smashing filmmaker Edgar Wright (Hot Fuzz, Shaun of the Dead) tells the amazing story of one romantic slacker's quest to power up with love in Scott Pilgrim vs. the World.
Special Features:
Scott Pilgrim Vs. The Bloopers
You Too Can Be Sex Bob-Omb
Music Featurette & Music Video
Adult Swim: Scott Pilgrim Vs. The Animation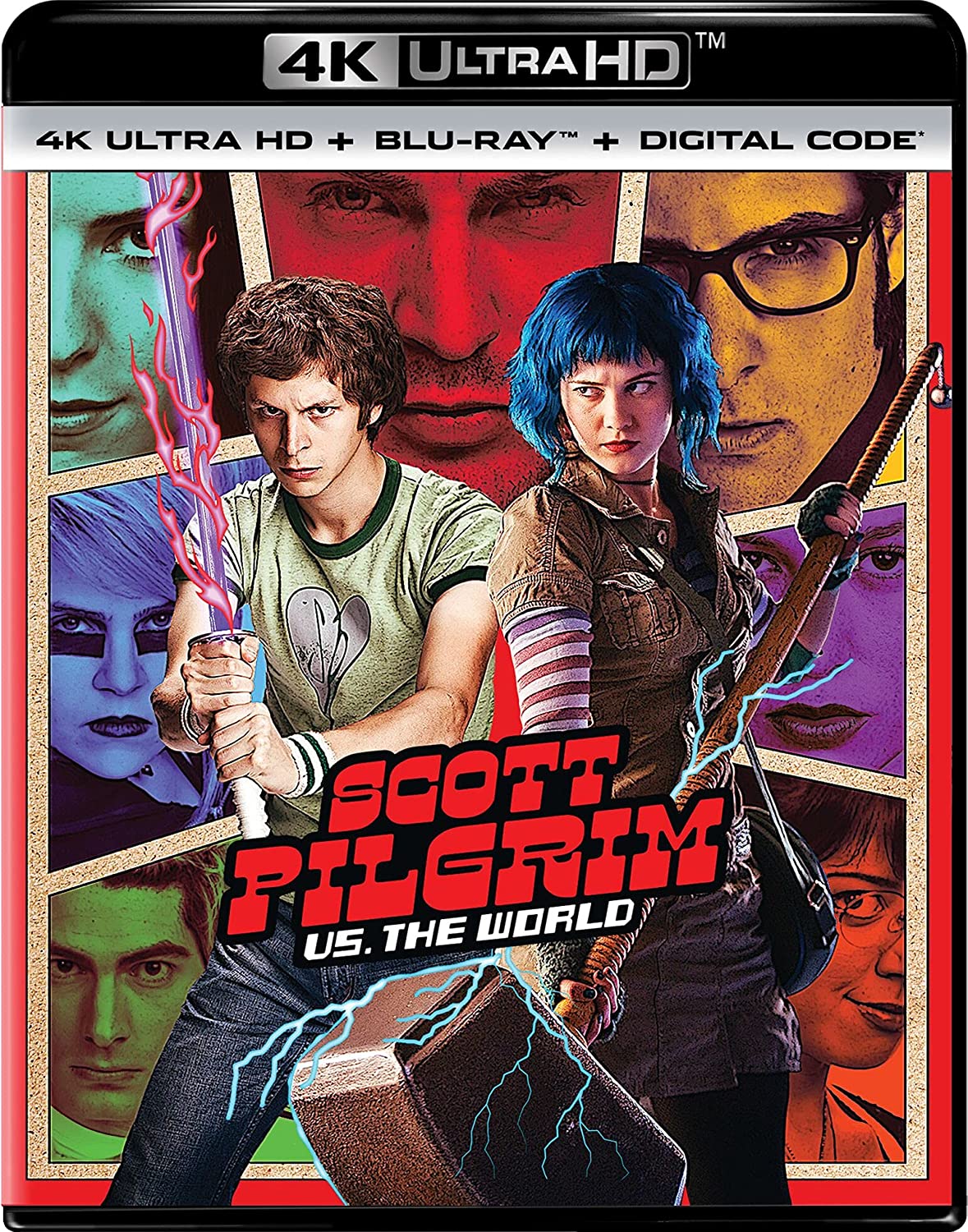 Threshold: Special Edition (Arrow, Blu-ray & DVD)
When a phone call from out of the blue brings Leo (Joey Millin) back into contact with his sister, Virginia (Madison West), long estranged from her family due to years of drug abuse, he arrives to find her alone in a bare apartment in the midst of an apparent overdose. After the convulsions and nausea subside, Virginia insists to Leo that she has been clean for 8 months due to the help of a mysterious group. She confides to her cynical brother that her edginess and paranoia actually stem from a sinister ritual conducted by the group that took her in at her lowest and eventually revealed themselves to be a cult. This curse bound her emotions and physical sensations to a man she has never met before.
With his marriage on the rocks, Leo has his own demons to face. Nonetheless, he is reluctantly persuaded by Virginia to embark on a cross-country road trip to track down this shadowy stranger under the caveat that if he's nowhere to be found and it's all in her head, she'll go to rehab. However, as their date with destiny draws nearer, Leo begins to suspect his sister's tall tale might have some substance.
Threshold, the second feature from co-directors Powell Robinson and Patrick R Young, following their debut Bastard (2015), was improvised and shot on two iPhones over the course of a 12-day road trip with a crew of just three. The result is an inventive and compelling psychological thriller with hints of the supernatural that recalls such indie cult classics as Ben Wheatley's Kill List (2011) and Justin Benson and Aaron Moorhead's Resolution (2013).
SPECIAL EDITION CONTENTS:
High Definition (1080p) Blu-ray presentation

Original 5.1 DTS-HD Master Audio

Optional English subtitles for the deaf and hard of hearing

Brand new audio commentary with directors Powell Robinson & Patrick R. Young, producer Lauren Bates and lead actors Joey Millin and Madison West

Brand new audio commentary with directors Powell Robinson & Patrick R Young, and editor William Ford-Conway

Crossing the Threshold, a feature-length documentary on the making of Threshold

Elevating iPhone Footage, Color Correction Breakdown

Something from Nothing, Indie Genre Director Roundtable moderated by Scott Weinberg with directors Powell Robinson & Patrick R Young (Threshold), Brandon Espy (We Follow You), James Byrkit (Coherence), Zach Donohue (The Den) and Elle Callahan (Witch Hunt)

The Power of Indie Horror - Acting for Unconventional Film roundtable discussion moderated by Zena Dixon with the actors Madison West and Joey Millin (Threshold), Kelsey Griswold (Followed), Gabrielle Walsh (Paranormal Activity: The Marked Ones) and Ryan Shoos (The Gallows)

The Sounds of Threshold, original soundtrack

Threshold original outline script

Trailer and original teaser

Image gallery

Reversible sleeve featuring original and newly commissioned artwork by Coffee and Cigarettes

FIRST PRESSING ONLY: Illustrated Collector's booklet featuring new writing on the film by Anton Bitel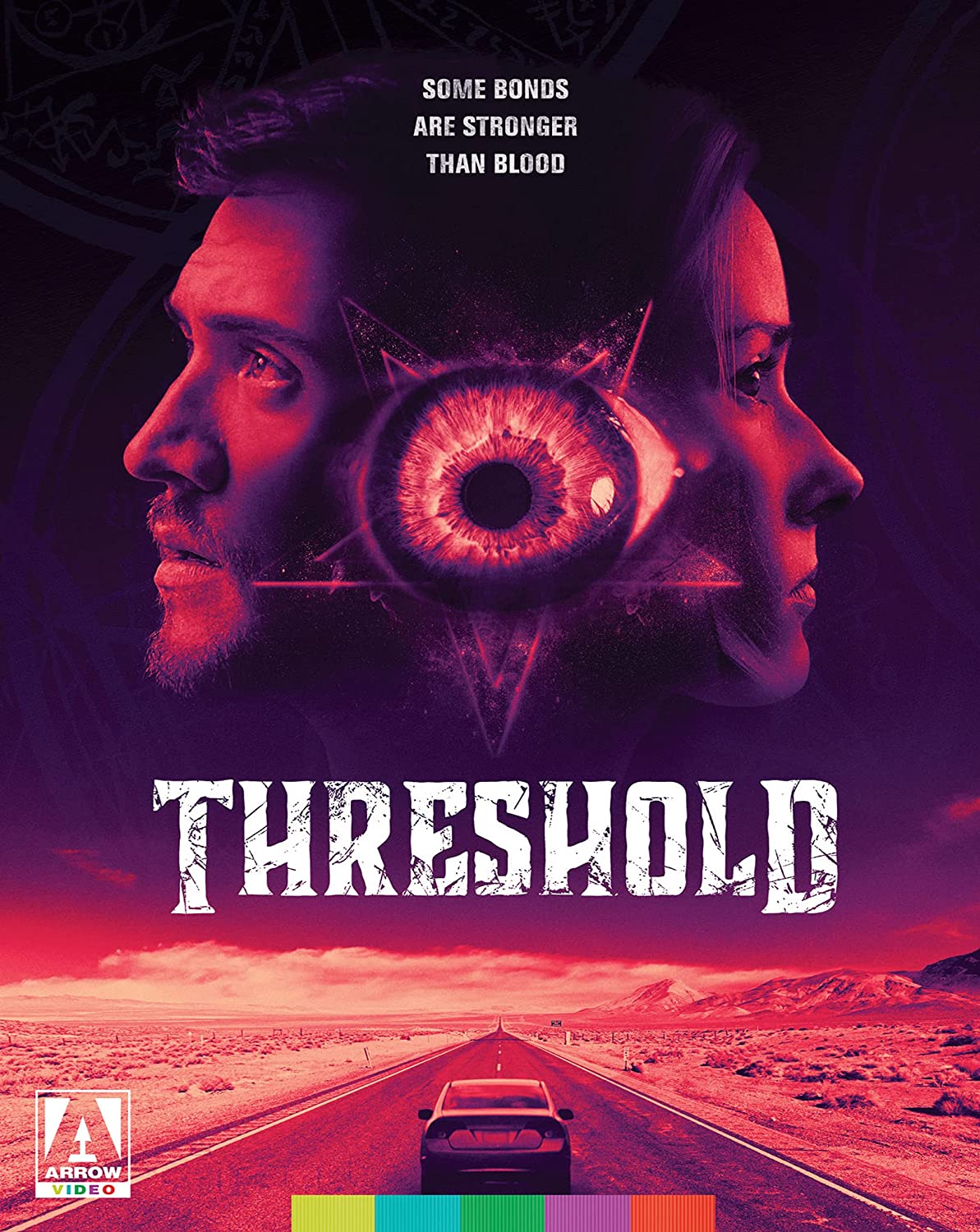 ALSO AVAILABLE THIS WEEK:
Claw (ITN Distribution, DVD)
Doors (Epic Pictures, DVD)
Hell's Bells (SRS Cinema, DVD)
Howl from Beyond the Fog (SRS Cinema, DVD)
Medusa (Devilworks, DVD)
Scarecrow County (ITN Distribution, DVD)
Sharks of the Corn (SRS Cinema, DVD)
Ten Minutes to Midnight (Jinga Films, Blu-ray)