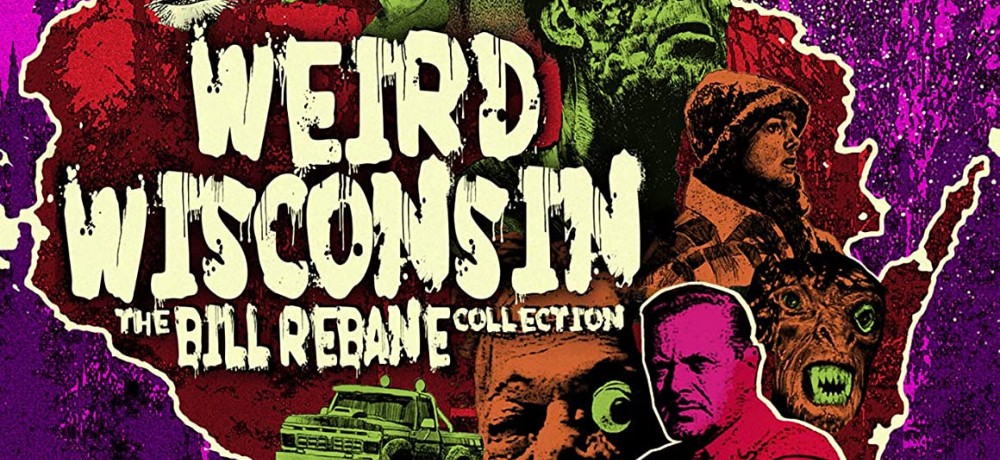 Hello everyone! A new month is upon us and we have an eclectic array of films heading to Blu-ray and DVD this week to kick things off. Arrow Video has put together a 4-Disc Limited Edition Collector's Set celebrating Bill Rebane called Weird Wisconsin, and Code Red is releasing The Love Butcher on Blu-ray as well. Paramount is showing some love to the cult film Mommie Dearest as well with a brand new Blu in 4K, and we also have a few new indie titles arriving on June 1st—Spare Parts and Sorority House.
The Love Butcher (Code Red, Blu-ray)
A string of murders in a posh neighborhood has the police department stumped and the local press is breathing down their necks. Strangely, nobody notices that several victims share the same gardener, a bent, elderly man with a crippled arm named Caleb (Erik Stern, Assassination). Even though all of the murder weapons are lawn care tools, Caleb remains above suspicion. Of course, it isn't Caleb doing the killing, but rather his second personality, a confident, handsome younger brother named Lester (also played by Erik Stern) who Caleb turns into when he dons a toupee. That's when he seduces and then slashes his employers, most of whom heap insults and derision upon Caleb as he works. Lester dons a variety of disguises to "gain entry," employing false accents and charming patter to bed down his victims. The two personalities battle when alone, though, and one of them will eventually have to overcome the other. Richard Kennedy (Candy Tangerine Men), Robin Sherwood (Tourist Trap) co-star. Directed by Mikel Angel and Don Jones (The Forest).
Special Features:
-Audio Commentary by Director Don Jones, Moderated by R.A. The Rugged Man
-Trailers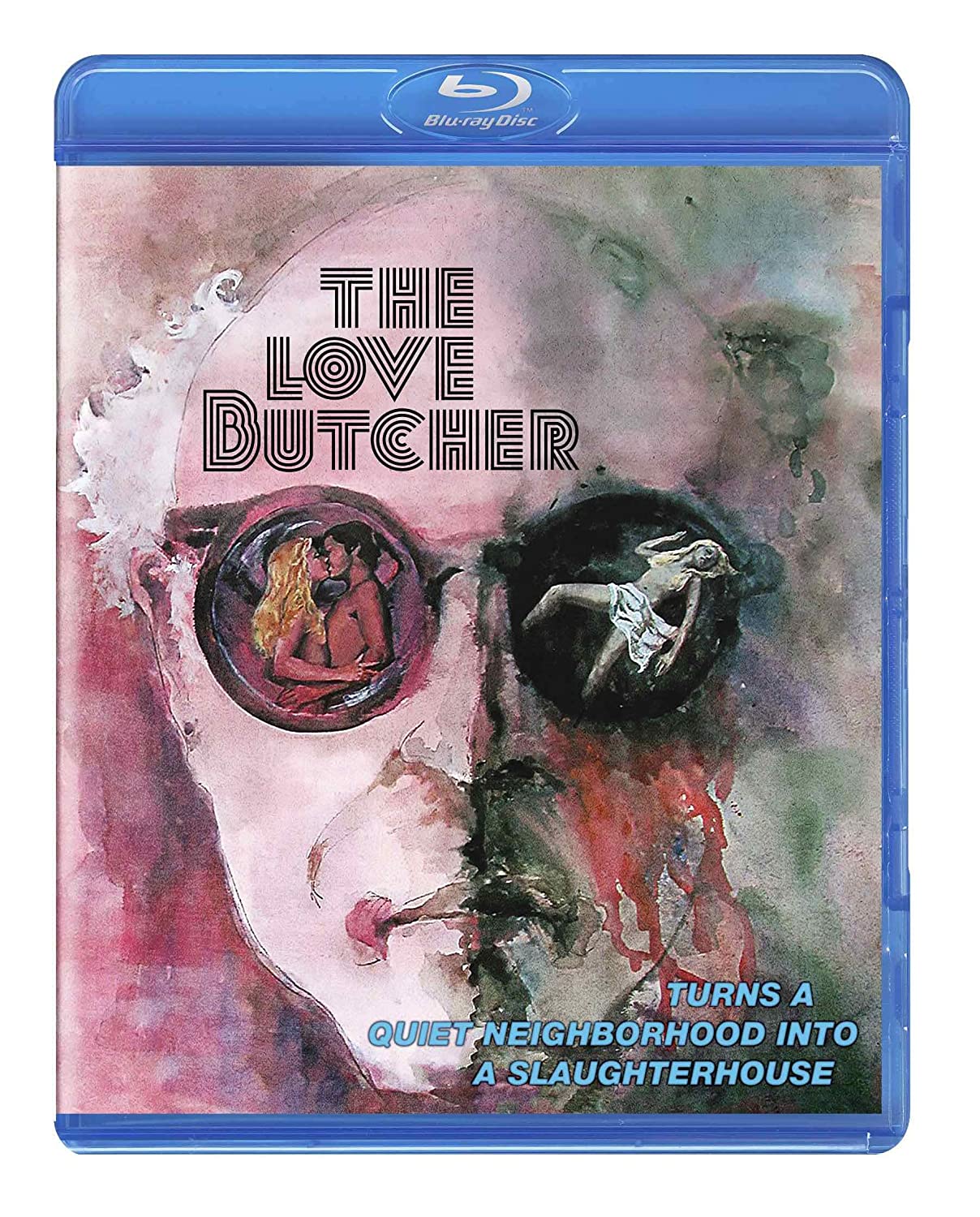 Paramount Presents: Mommie Dearest (Paramount Home Entertainment, Blu/Digital Combo)
The endlessly quotable cult-classic celebrates 40 years with this debut on Blu-ray, restored from a new 4K film transfer and packed with all-new special features. Based on Christina Crawford's controversial best-selling tell-all novel, MOMMMIE DEAREST features a powerhouse performance by Faye Dunaway as Joan Crawford, struggling for her career while battling the inner demons of her private life. While the public Crawford was a strong-willed, glamorous object of admiration, behind-the-scenes is a private Crawford—the woman desperate to be a single-mother and trying to survive in a devastating industry that swallows careers thoughtlessly.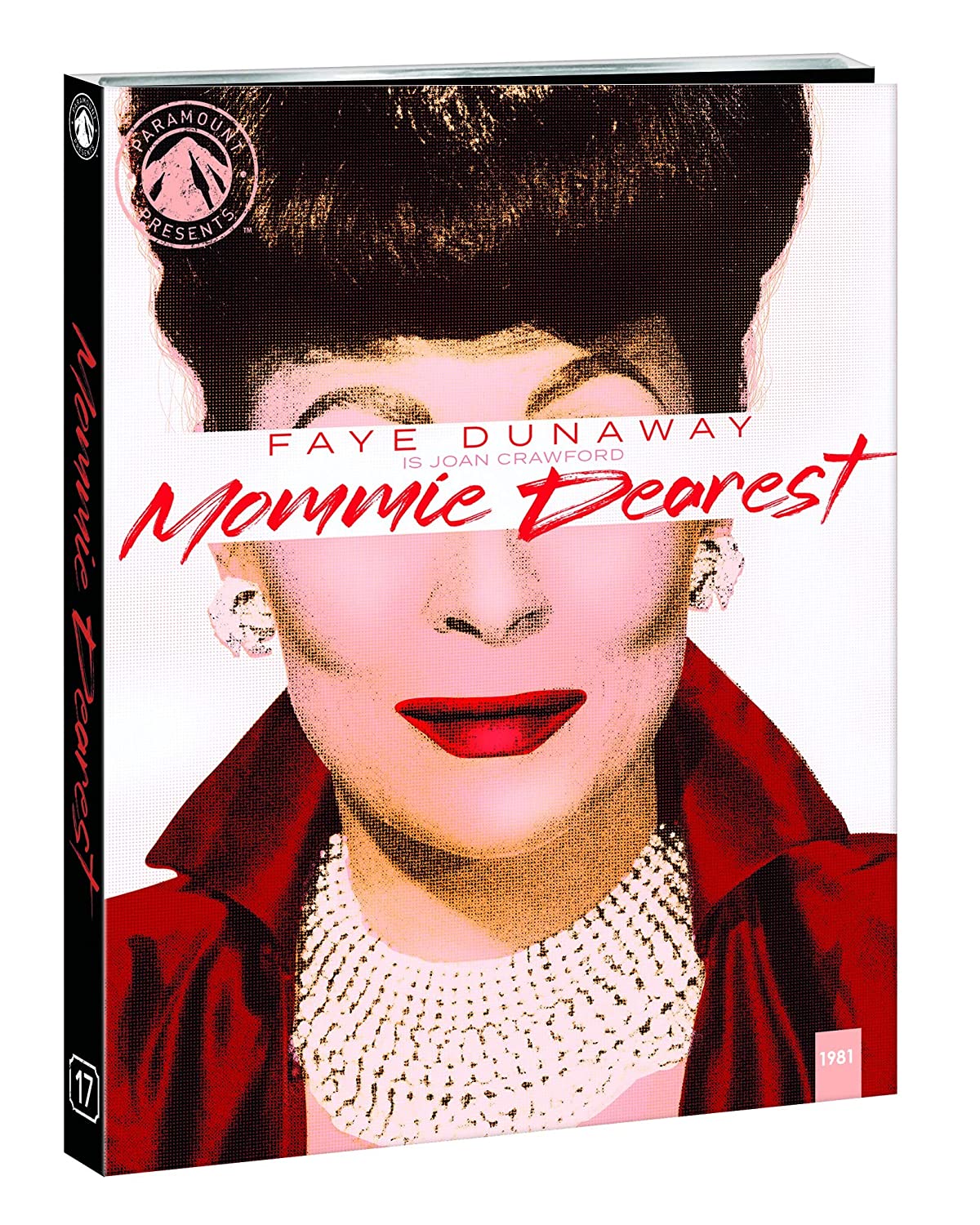 Sorority House (ITN Distribution, DVD)
River Falls University is having their best football season and the students are celebrating. Massive parties filled with music, drugs and sex. But when a killer crashes the parties, the school's colors go from gold to red.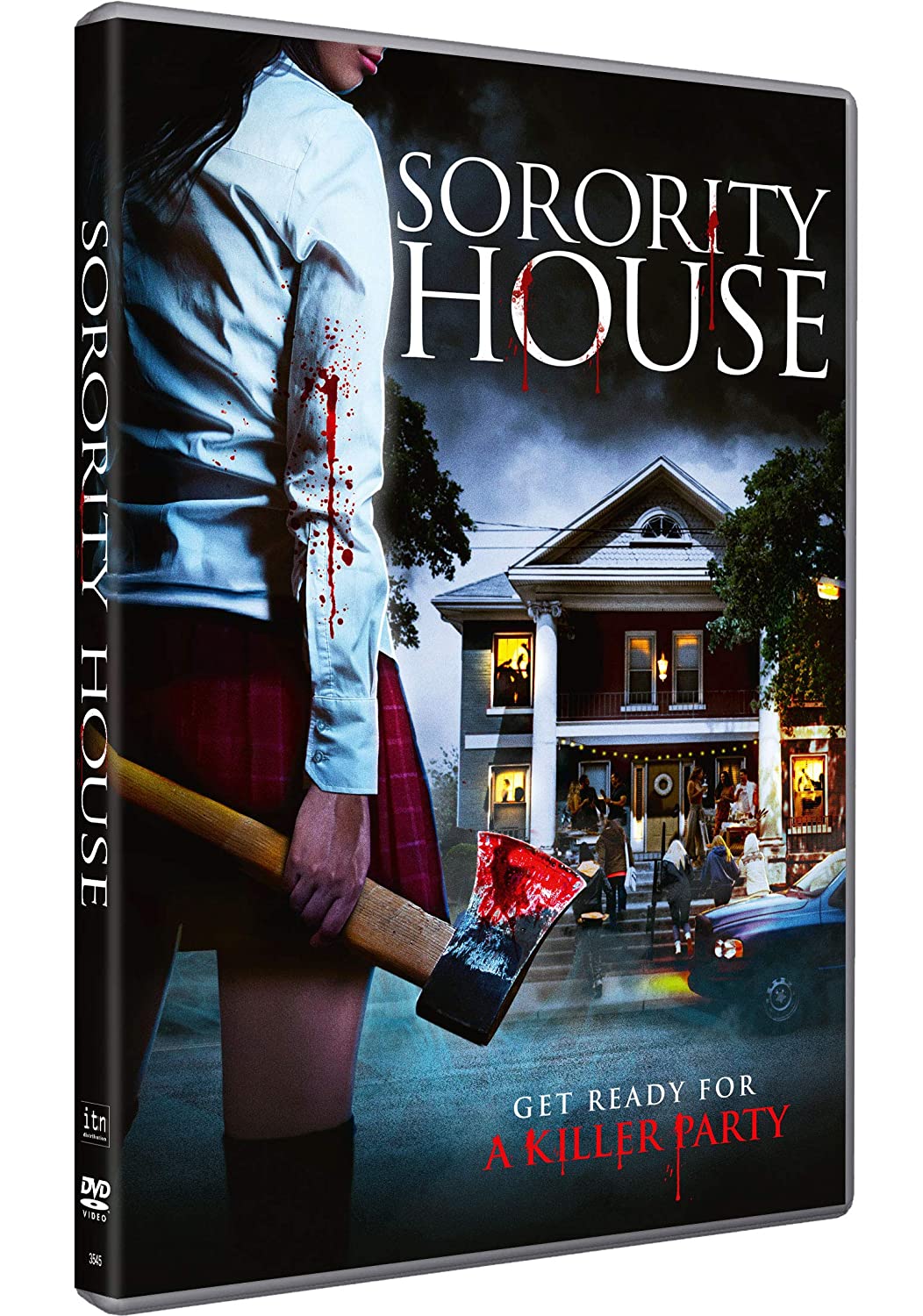 Spare Parts (RLJE Films, Blu-ray & DVD)
SPARE PARTS is set in a godforsaken bar in the middle of nowhere where an all-girl band – Ms. 45 – rips the stage apart with their punk spirit. But their performance impresses an enthusiastic fan who lures the girls into a trap, sedates them, and starts...customizing them. Slowly they begin to gain consciousness and, in total shock, realize their arms have all been replaced with axes and chainsaws to fight gladiator-style in a junkyard arena owned by a sadistic "emperor," forcing them into the battle of their lives with one prize in mind – their freedom.
Bonus Features:
Commentary with Director and Cast
Behind the Scenes Photo Gallery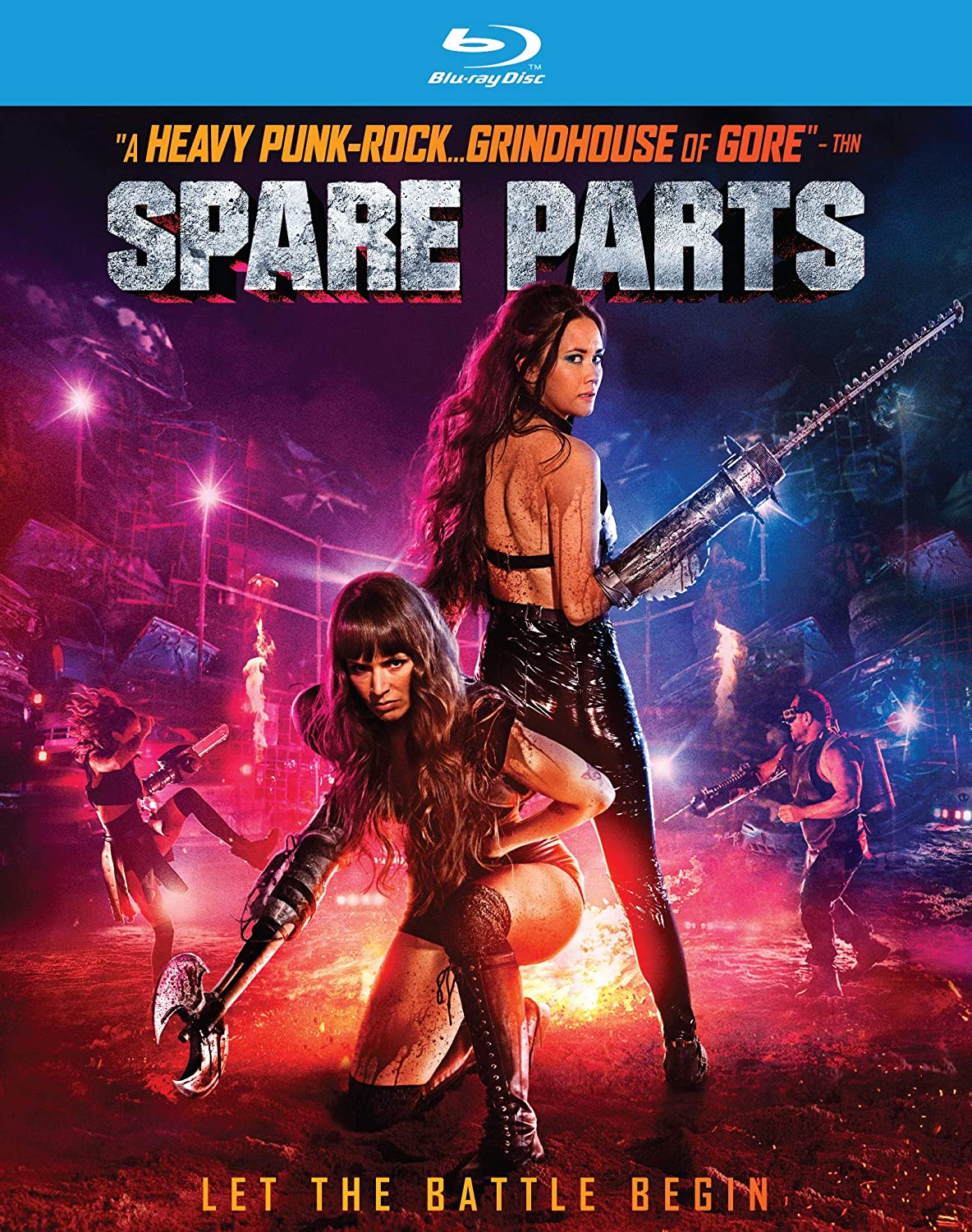 Weird Wisconsin: The Bill Rebane Collection - 4-Disc Limited Edition Collector's Set (Arrow Video, Blu-ray)
Alien Invasions! Haunted Pianos! Sentient Monster Trucks! Arrow Video is proud to present the first ever collection of works by Bill Rebane, the epitome of an independent regional filmmaker who built his own studio in the wilds of Wisconsin. He acted for Hitchcock, he searched for the arms of the Venus De Milo, he turned a VW Beetle into a giant spider and he's still at work today!
Bringing together six films, all new to Blu-ray and in brand new restorations, Weird Wisconsin: The Bill Rebane Collection packs in a mutant astronaut bothering blissful sunbathers (Monster A Go-Go), a contagion apocalypse as seen from the vantage point of a remote mountain cabin (Invasion from Inner Earth), deadly alien spores from the rocks of Mars (The Alpha Incident), rural gothic and outright horror (The Demons of Ludlow), an eccentric 'body count' movie (The Game) and a comedy smash-'em up that pits three hillbilly stooges against a talking Monster Truck with artificial intelligence (Twister's Revenge).
Loaded with new interviews and extras, this is an essential collection of features from one of America's most tenacious outsider auteurs!
LIMITED EDITION CONTENTS:
Six Bill Rebane films, all newly restored from the best surviving film elements: Monster A Go-Go (1965), Invasion from Inner Earth (1974), The Alpha Incident (1978), The Demons Of Ludlow (1983), The Game (1984), Twister's Revenge (1988)
High Definition Blu-ray (1080p) presentations on 4 Blu-ray discs
Original uncompressed mono audio for all films
Optional English subtitles for the deaf and hard of hearing
Straight Shooter, a multi-part interview with director Bill Rebane about the making and release of each film in the set
Who is Bill Rebane? A definitive brand new feature length documentary by historian and critic David Cairns, featuring contributions from filmmakers, fans, historians, critics, and the cast and crew who worked with Bill Rebane [LIMITED EDITION EXCLUSIVE]
Fully illustrated 60-page collector's booklet featuring extensive new writing by historian and critic Stephen Thrower, author of Nightmare USA: The Untold Story of Exploitation Independents [LIMITED EDITION EXCLUSIVE]
Reversible poster featuring newly commissioned artwork by The Twins of Evil [LIMITED EDITION EXCLUSIVE]
Reversible sleeves featuring newly commissioned artwork for each of the films by The Twins of Evil
DISC ONE - MONSTER A GO-GO + INVASION FROM INNER EARTH:
Straight Shooter Part 1 and Part 2, two newly filmed interviews about the making of Monster A Go-Go and Invasion from Inner Earth with director Bill Rebane
Brand new interview with historian and critic Kim Newman about the films of Bill Rebane
Twist Craze, and Dance Craze, two early short films by Bill Rebane
Kidnap Extortion (1973), a newly restored industrial short directed by Bill Rebane
Stills and Promotional Gallery
DISC TWO - THE ALPHA INCIDENT + THE DEMONS OF LUDLOW:
Straight Shooter Part 3 and Part 4, two newly filmed interviews about the making of The Alpha Incident and The Demons of Ludlow with director Bill Rebane
Rebane's Key Largo, a brand new visual essay by historian and critic Richard Harland Smith
The Alpha Incident original trailer
The Demons of Ludlow original trailer
Stills and Promotional Gallery