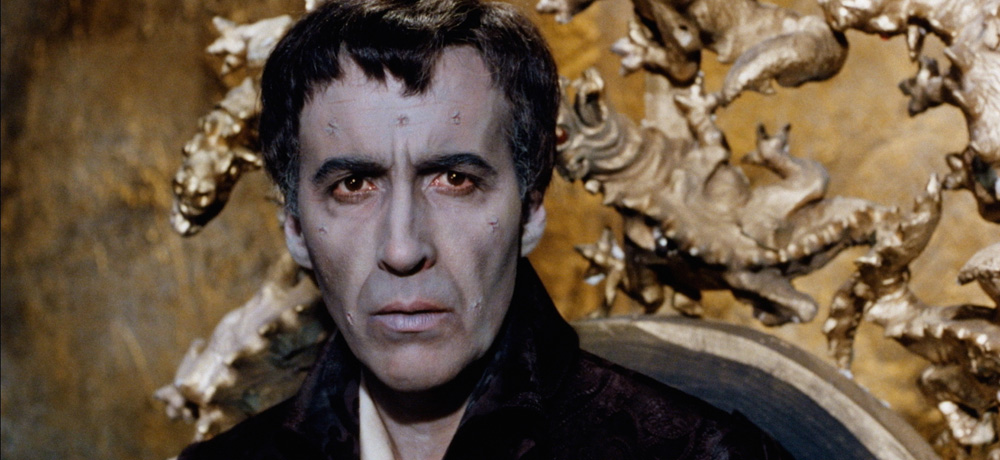 Hello, everyone! We have a relatively quiet week of home media releases ahead of us, featuring recent supernatural shocker The Unholy as well as Severin Films' impressive-looking The Eurocrypt of Christopher Lee Collection. Indie horrors Sweet River and Feed the Gods are both coming home this Tuesday on multiple formats, and other Blu-ray and DVD releases for June 22nd include Grim Woods, Evil Nun, Conjuring Curse, House of Pain, and a 2-Disc Collector's Edition of Hangar from Unearthed Films. 
The Eurocrypt of Christopher Lee Collection (Severin Films, Blu/CD Combo)
He remains one of the most beloved horror/fantasy icons in US/UK pop culture history, but Christopher Lee delivered several of the most compelling, acclaimed and bizarre performances of his entire career in 1960s Europe. THE EUROCRYPT OF CHRISTOPHER LEE brings together five of these Lee classics: the 1964 gothic shocker CRYPT OF THE VAMPIRE; the 1964 cult hit CASTLE OF THE LIVING DEAD co-starring an unknown Donald Sutherland; 1962s celebrated SHERLOCK HOLMES AND THE DEADLY NECKLACE; 1967s lurid favorite THE TORTURE CHAMBER OF DR. SADISM and the rarely-seen 1963 oddity CHALLENGE THE DEVIL with the 24 surviving episodes of the 1971 Film Polski anthology series THEATRE MACABRE hosted by Lee, all remastered from original negative materials with over 10 hours of trailers, rare promos, audio commentaries, vintage interviews, plus the CASTLE OF THE LIVING DEAD soundtrack and an all-new 88\-page book by Lee biographer Jonathan Rigby.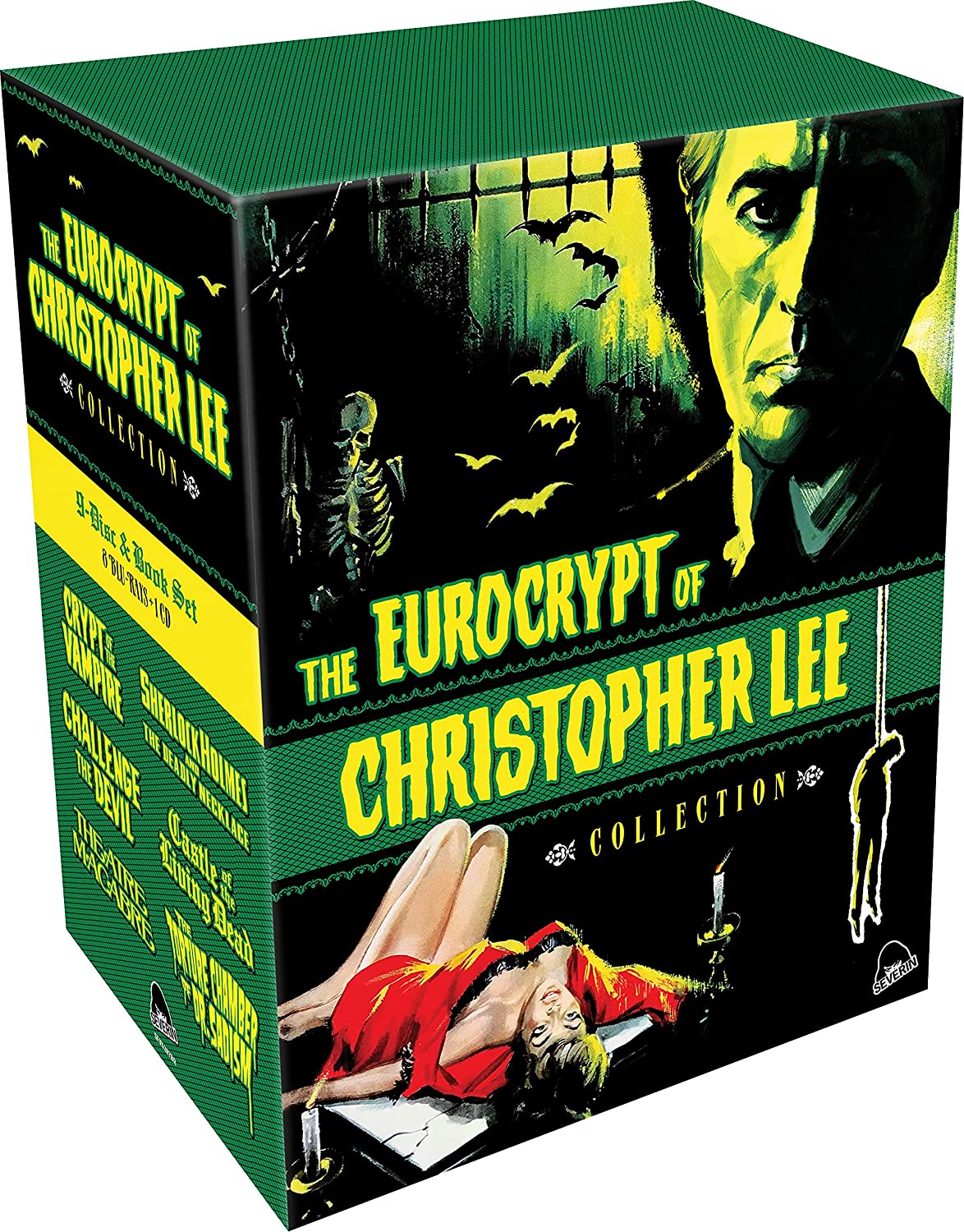 Feed the Gods (Bleiburg Entertainment, Blu-ray & DVD)
Two brothers (Resident Evil: Afterlife's Shawn Roberts and The Killing's Tyler Johnston) return to a small mountain town in search of their long lost parents only to discover that the place has a monstrous ''taste for tourists.'' Rumors of a Bigfoot creature at first seem silly, but soon the unthinkable becomes real and the town's insidious past emerges. Writer-director Braden Croft (Hemorrhage) delivers horror, blood and laughs in equal measure in a nod to Sam Raimi's early films.
SPECIAL FEATURES:
High Definition (1080p) presentation of the main feature in 2.35:1 aspect ratio

Audio: 5.1 DTS-HD Surround, 2.0 Stereo Sound (LPCM)

Optional English Subtitles

Feed The Gods Behind the Scenes Featurette (HD)

Original Theatrical Trailer

Reversible Artwork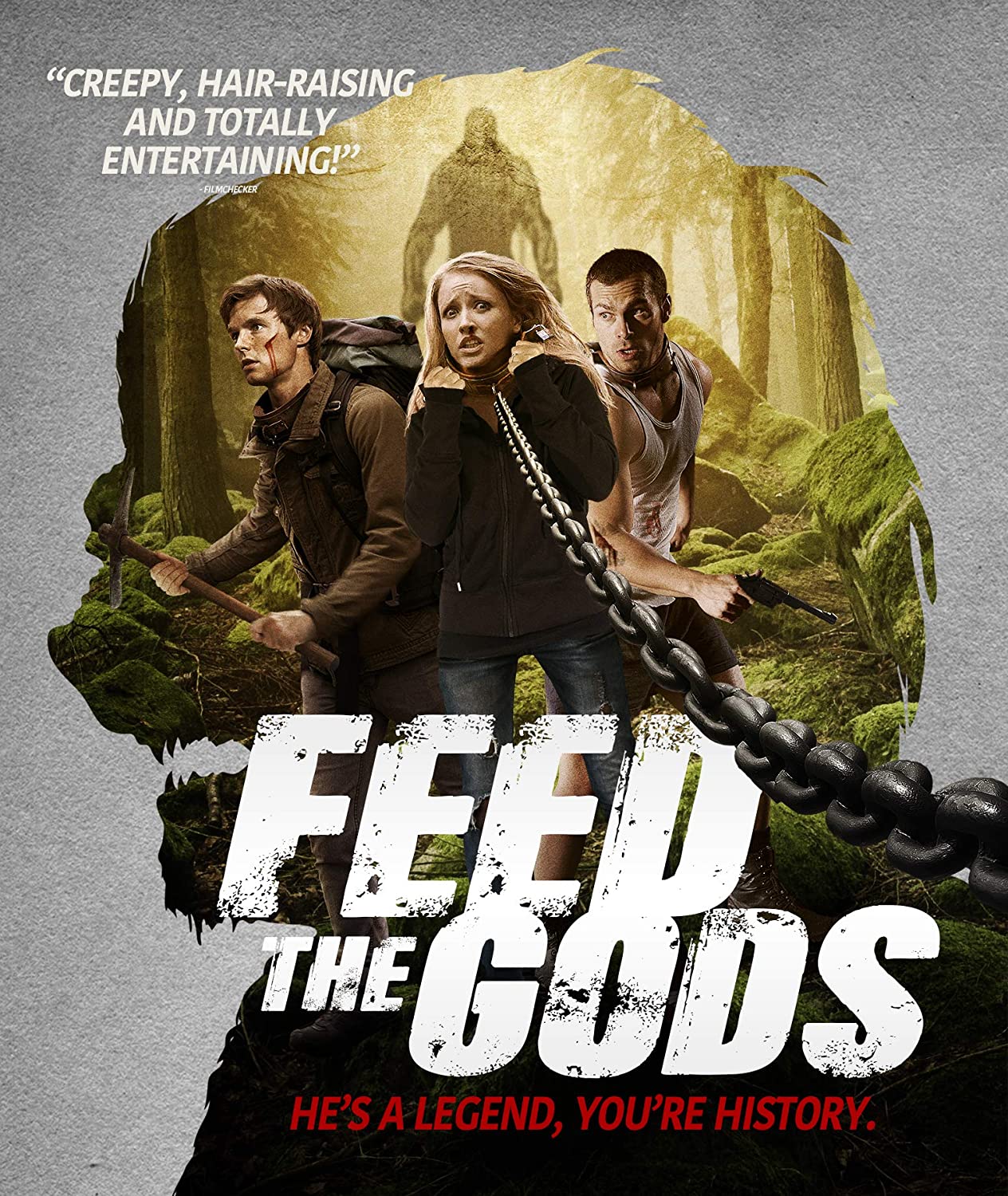 The Unholy (Sony Pictures Home Entertainment, Blu/Digital & DVD)
The Unholy, based on James Herbert's best-selling book Shrine, follows a young hearing-impaired girl who is visited by the Virgin Mary and can suddenly hear, speak, and heal the sick.As people from near and far flock to witness her miracles, a disgraced journalist (Jeffrey Dean Morgan) hoping to revive his career visits a small New England town to investigate.As terrifying events begin to happen all around him, he starts questioning if these miracles are the works of the Virgin Mary or something much more sinister.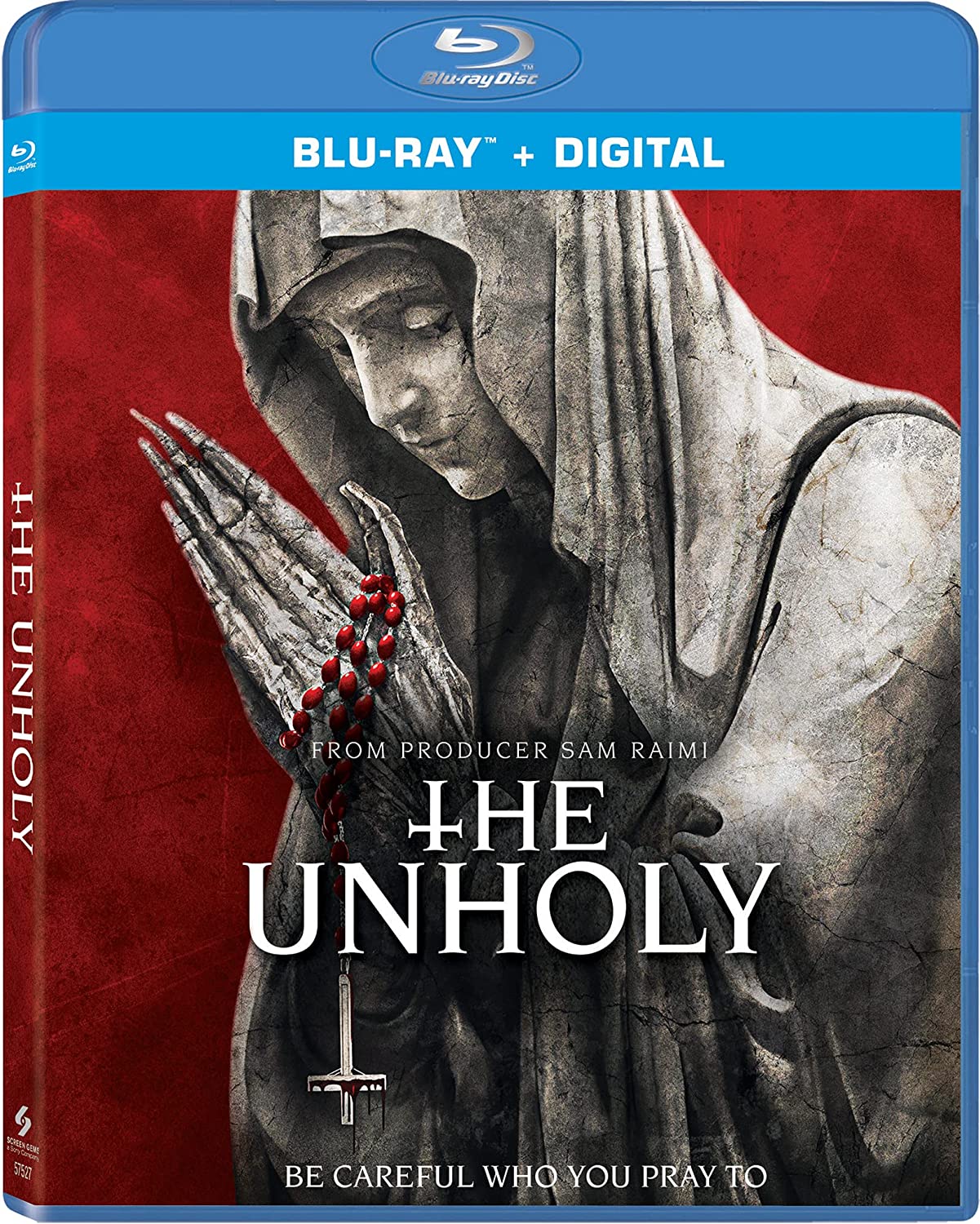 ALSO AVAILABLE THIS WEEK:
Conjuring Curse (Wild Eye Releasing, DVD)
Evil Nun (Wild Eye Releasing, DVD)
Grim Woods (Wild Eye Releasing, DVD)
Hanger: 2-Disc Collector's Edition (Unearthed Films, Blu-ray)
House of Pain (Wild Eye Releasing, DVD)
Sweet River (Gravitas Ventures, Blu-ray & DVD)